Best Scholarships for College Students in 2023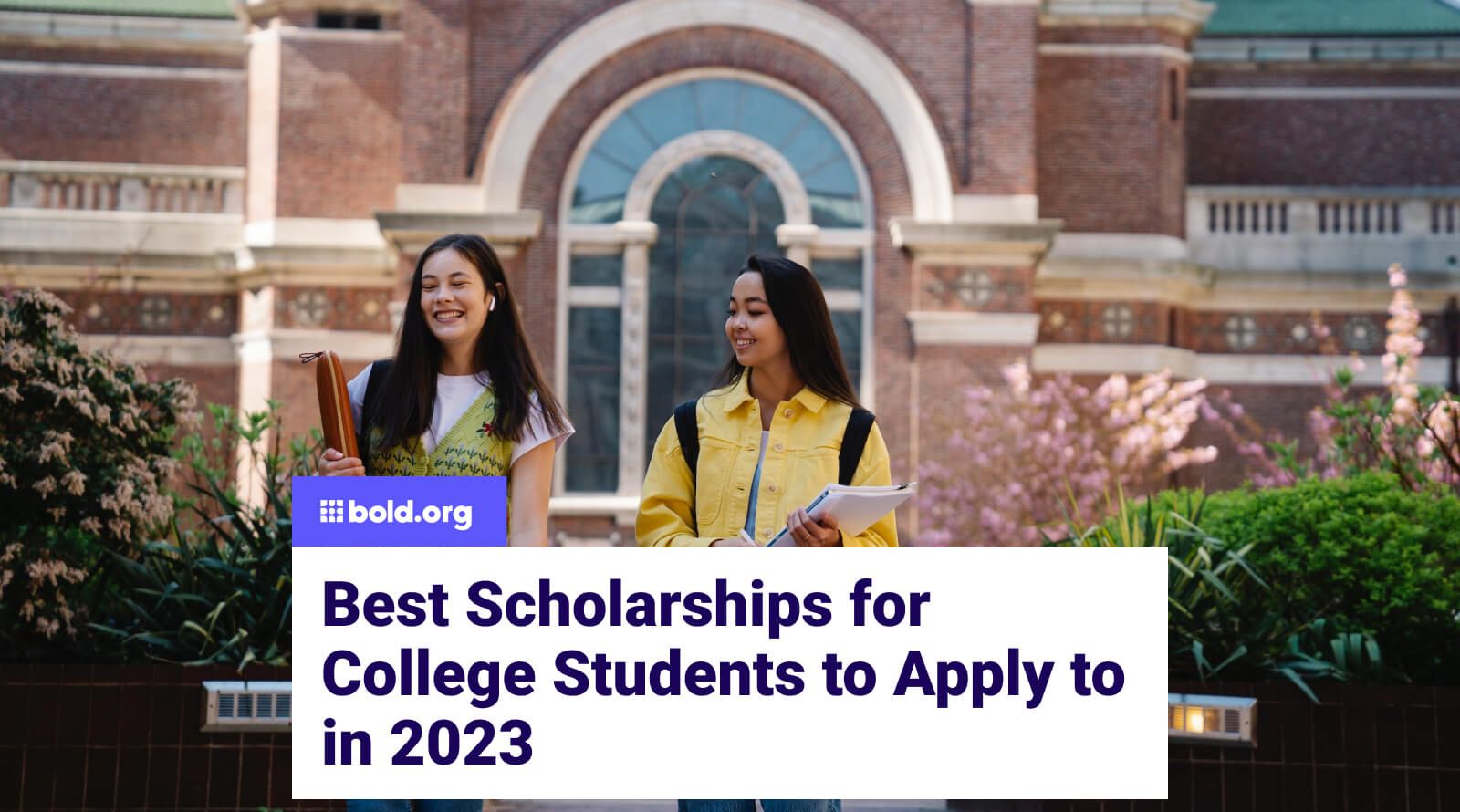 Top scholarships with upcoming deadlines
While many people agree that earning a college education is worth the time, effort, and money, becoming a college student and earning a degree has become increasingly difficult. With how expensive college is and the rising price of tuition, students are finding it more burdensome than ever to fund their education.
Whether you are a high school senior preparing for the financial stress of college, or a current college student actively looking for financial aid, there are opportunities for you to fund your education and related expenses. High school students nearing the end of their K-12 education will find it helpful to look ahead to the costs associated with college so they can begin to find scholarships that will make it easier for them to attend college. At the same time, undergraduate students and graduate students can find scholarship opportunities that provide financial aid for their current education.
College scholarships can help to significantly reduce the out-of-pocket costs students pay for college, allowing them to focus on their schooling rather than worrying about how to pay for school. In order to help incoming college students and existing college or graduate school students, this list gives college students a good starting point for finding scholarships.
For more resources on financial aid for college, create a free account on Bold.org to gain access to helpful insights, exclusive scholarships, and more!
Undergraduate Student Scholarships
Undergraduate students have many opportunities when it comes to financial aid since they are right in the midst of their education and have current costs that need covering. A quick search on the internet for college scholarships can be helpful, but it can also be overwhelming as it yields thousands of results, many of which are not credible.
Fortunately, Bold.org has many credible college scholarships and is easy to navigate. To find an even more extensive list, take a look at Bold.org's list of scholarships for undergraduate students. Additionally, use the "Education" filter on the scholarship search page to find exclusive college scholarships and new opportunities every week.