What Is a Private Student Loan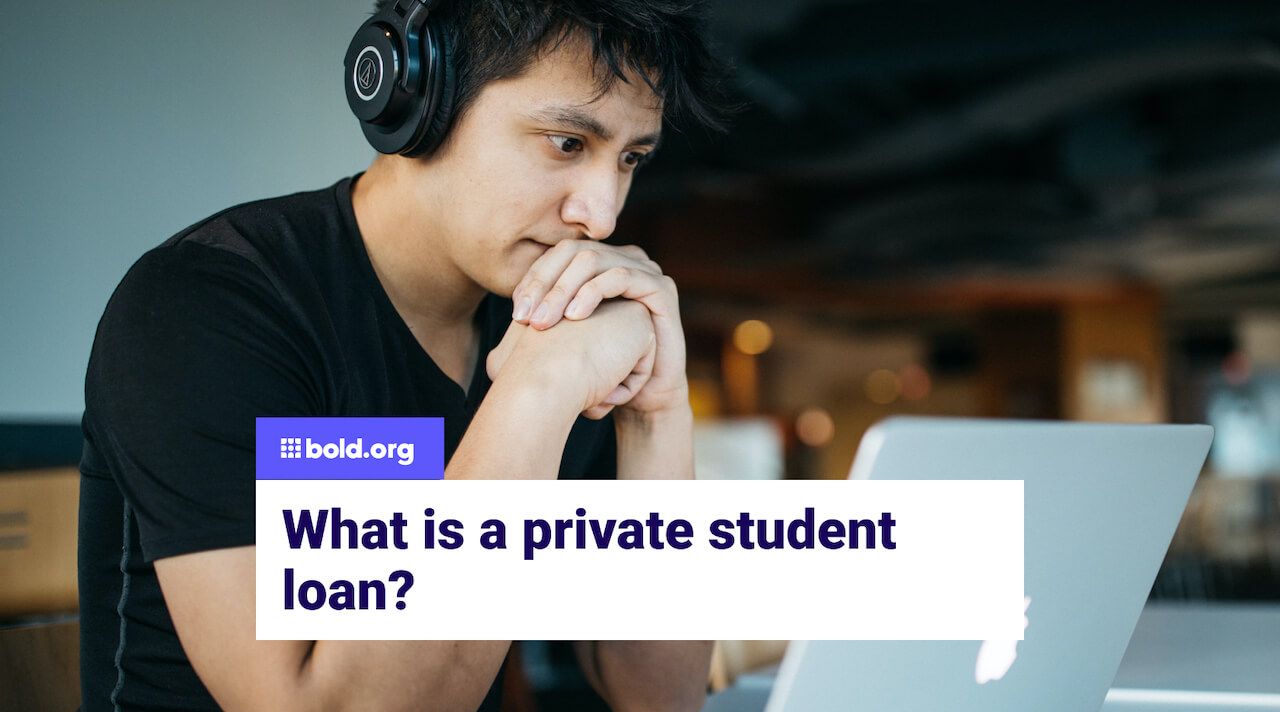 Top scholarships with upcoming deadlines
Private student loans are issued by private organizations such as banks, credit unions, and state-based or state-affiliated organizations. Undergraduate and graduate students can take out a private student loan whenever needed.
Private loans are best used to fill a college payment gap after using the maximum amount of federal loans. While federal student loans are limited to a certain amount each year of study, you can take out as much money as you need with private loans. Most private lenders allow you to borrow up to the total cost of attendance minus any other financial aid you receive.
To receive a private loan, you'll need to apply directly with a lender and meet certain eligibility requirements to be approved. Most private loan lenders will require college students to have a certain credit score or income to take out a loan. If you can't meet these eligibility requirements alone, you'll need to add a creditworthy cosigner who can.