What is the average interest rate on a student loan?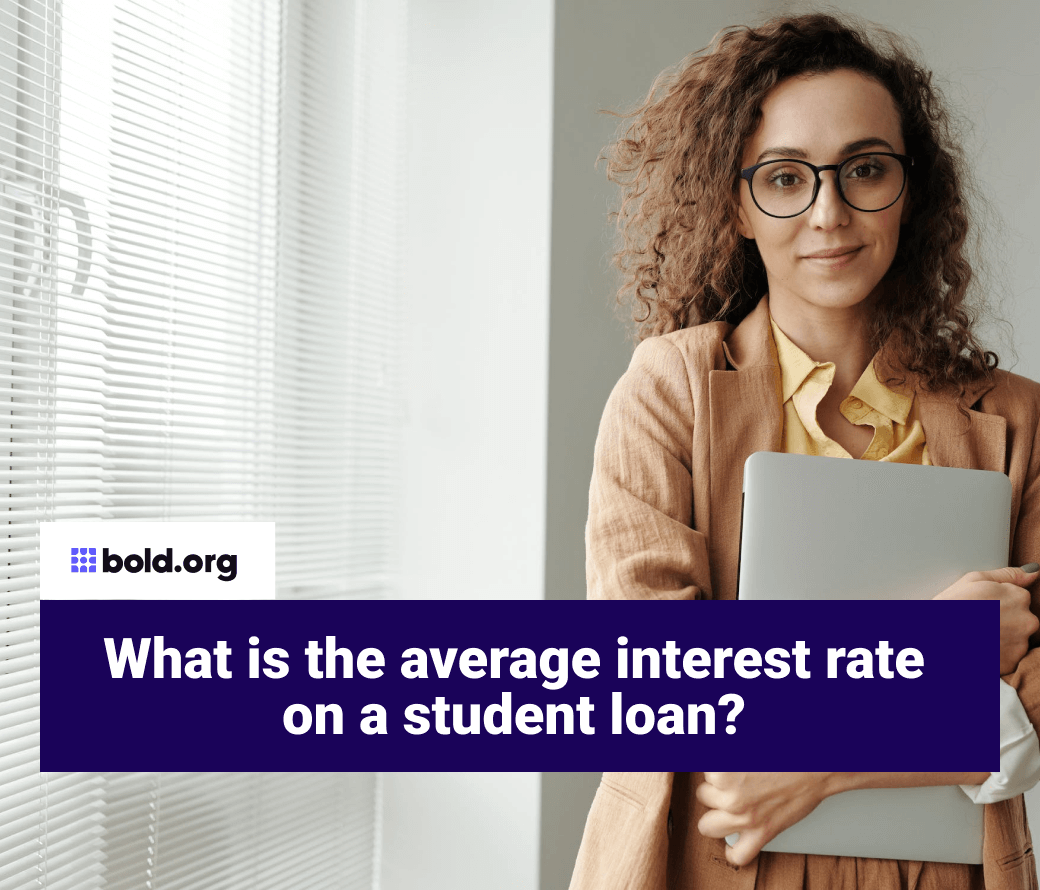 Top scholarships with upcoming deadlines
College can be expensive, and taking out federal student loans can be one of the easiest ways to pay for higher education. Though this option comes with the added fees of student loan interest rates, federal loans are still one of the most reliable resources for making a dent in college payments. Data gathered from borrowers of all types of loans have an average student loan interest rate of 5.8%.
Where you take out a loan may affect the interest rate. Federal student loans in the 2020-2021 academic year have an average interest rate of 4.12%. Private student loans can sometimes have higher student loan interest rates. The average interest rate for private student loans ranges from 6% to 7%, just slightly higher than the interest rate for federal student loans.
To better understand the difference between federal student loans and private student loans, read this guide. Bold.org is home to many free resources for college students, no matter where they are in their financial or educational journey.