The Ultimate Guide on Student Loan Forgiveness in 2023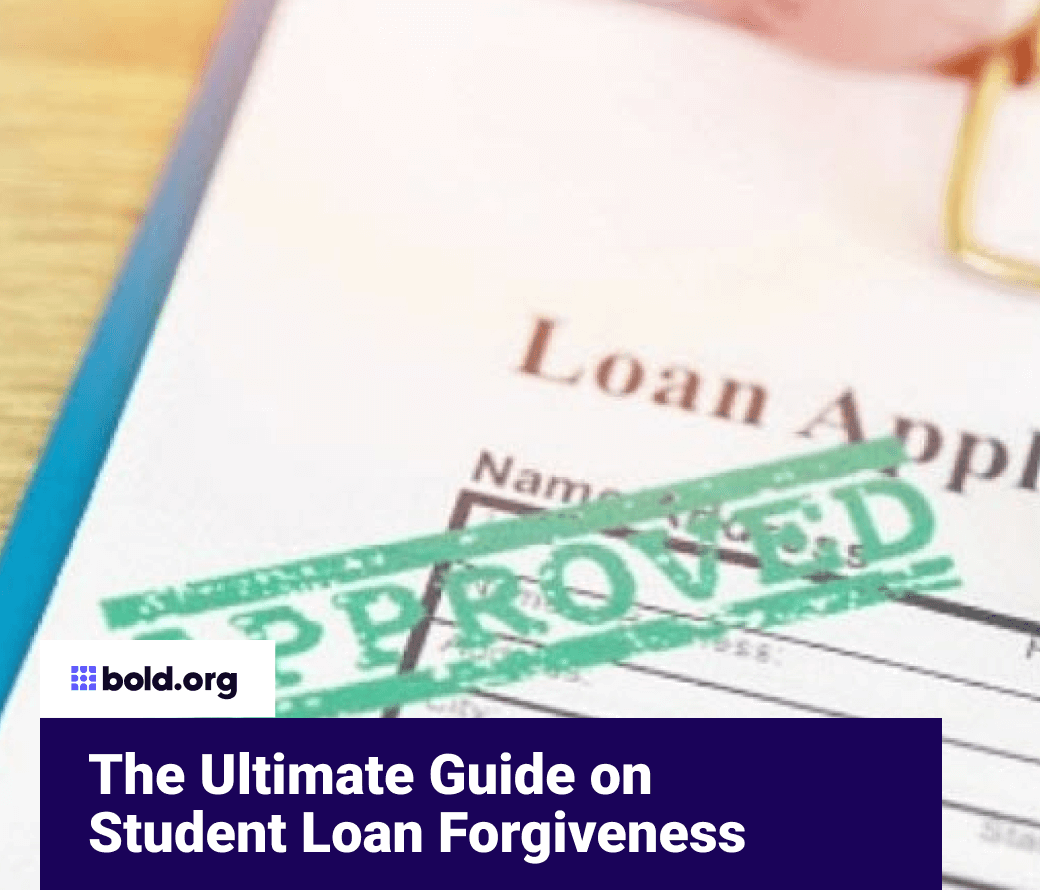 Top scholarships with upcoming deadlines
The nation's student loan debt grows six times faster than the nation's economy and is currently totaled at about $1.75 trillion. Loan payments have been a growing source of anxiety for students who have chosen to pursue higher education, making student loan forgiveness an appealing option.
The big question is how it all works. Read below for our complete guide on student loan forgiveness in 2023.
The Complete Guide on Student Loan Forgiveness in 2023
---
Understanding Student Loan Forgiveness
Student loan forgiveness is the process where federal student loans can be forgiven, canceled, or discharged. Under these circumstances, you are no longer required to pay back all of your student loans.
The extent of this forgiveness varies depending on your profession, background, etc. For example, public service loan forgiveness and teacher loan forgiveness programs support workers in those fields. In the various scenarios, federal loans do not have to be paid back in full when loan forgiveness is applied.
Set up your free profile and begin applying for student loans and grants for free today!
Don't Wait! Set Up Your Account and Apply to Grants for Free!
Whose Student Debt is Forgiven?
Various types of cancellation, forgiveness, and discharge are available for different types of student loans, allowing opportunities for employees to receive loan forgiveness. Brief descriptions of these various federal student loan repayment programs are described below and online by The U.S. Department of Education Federal Student Aid.
Public service loan forgiveness is open for some government employees and not-for-profit organization workers under the Public Service Loan Forgiveness (PSLF) Program. The PSLF program forgives the remaining balance on direct loans after the employee, working full time for a qualifying employer, has made 120 monthly qualifying payments under a qualifying repayment plan.
Another student loan forgiveness program benefits teachers. The teacher loan forgiveness program helps teachers with their direct loan payments by giving up to $17,500 of student loan forgiveness for teachers who teach full-time for five full consecutive academic years in a low-income elementary school or other schools in a school district with low-income families.