The Ultimate Guide on Student Loan Forgiveness in 2023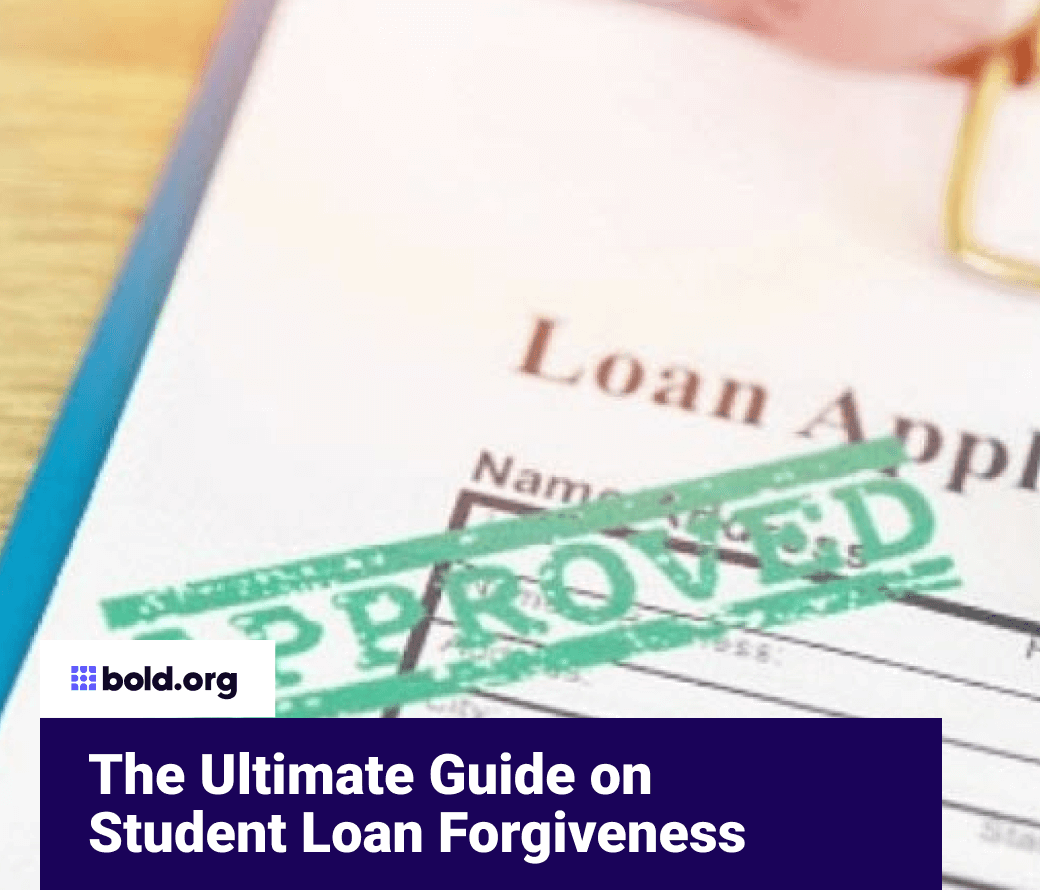 Top scholarships with upcoming deadlines
The nation's student loan debt grows six times faster than the nation's economy and is currently totaled at about $1.75 trillion. Loan payments have been a growing source of anxiety for students who have chosen to pursue higher education, making student loan forgiveness an appealing option.
The big question is how it all works. Read below for our complete guide on student loan forgiveness in 2023.
The Complete Guide on Student Loan Forgiveness in 2023
---
Understanding Student Loan Forgiveness
Student loan forgiveness is the process where federal student loans can be forgiven, canceled, or discharged. Under these circumstances, you are no longer required to pay back all of your student loans.
The extent of this forgiveness varies depending on your profession, background, etc. For example, public service loan forgiveness and teacher loan forgiveness programs support workers in those fields. In the various scenarios, federal loans do not have to be paid back in full when loan forgiveness is applied.
Set up your free profile and begin applying for student loans and grants for free today!
Don't Wait! Set Up Your Account and Apply to Grants for Free!
Whose Student Debt is Forgiven?
Various types of cancellation, forgiveness, and discharge are available for different types of student loans, allowing opportunities for employees to receive loan forgiveness. Brief descriptions of these various federal student loan repayment programs are described below and online by The U.S. Department of Education Federal Student Aid.
Public service loan forgiveness is open for some government employees and not-for-profit organization workers under the Public Service Loan Forgiveness (PSLF) Program. The PSLF program forgives the remaining balance on direct loans after the employee, working full time for a qualifying employer, has made 120 monthly qualifying payments under a qualifying repayment plan.
Another student loan forgiveness program benefits teachers. The teacher loan forgiveness program helps teachers with their direct loan payments by giving up to $17,500 of student loan forgiveness for teachers who teach full-time for five full consecutive academic years in a low-income elementary school or other schools in a school district with low-income families.
Get Matched to Thousands of Scholarships
Create your Bold.org profile to access thousands of exclusive scholarships, available only on Bold.org.
Create Free Profile
Additionally, if the school you are enrolled in closes while you are attending or shortly after you leave, you may be eligible for closed school discharge on federal student loans.
One type of cancellation and discharge program applies to those who have Perkins loans. Based on employment or volunteer service, you may be eligible to have some or all of your Perkins student loan canceled or discharged. This can include Perkins loan cancellation for teachers.
A different form of discharge applies to those with a total and permanent disability. If you are permanently disabled, you may be able to qualify for a permanent disability discharge of your federal student loan. A discharge is also offered on federal student loans if the borrower passes away.
Student loan discharges can also be applied in situations where the borrower files for bankruptcy. Discharge for bankruptcy is not automatic and is a process, as with many of these scenarios.
In the discharge case of borrower defense, borrowers may be eligible for student loan repayment if loans are taken out to attend a school and they do not fulfill the educational requirements or fail to provide in ways expected by the payment. Borrower defense to repayment is a form of student loan repayment program available for direct loans that helps discharge and varies depending on the circumstances of receiving your student loan.
A false certification discharge may be available for federal student loans if the school falsely certified your eligibility to receive student loans. Other discharges can apply if a loan is withdrawn from a school and the school failed to fulfill the return of the loan funds to the loan servicer.
Parent PLUS loans are also available for discharge if the parent dies, the student does not finish their schooling because of school closure, the school falsely certifies the loan, situations of identity theft, if the child whom the loan is for passes away, or if the school did not pay a loan refund it was required to.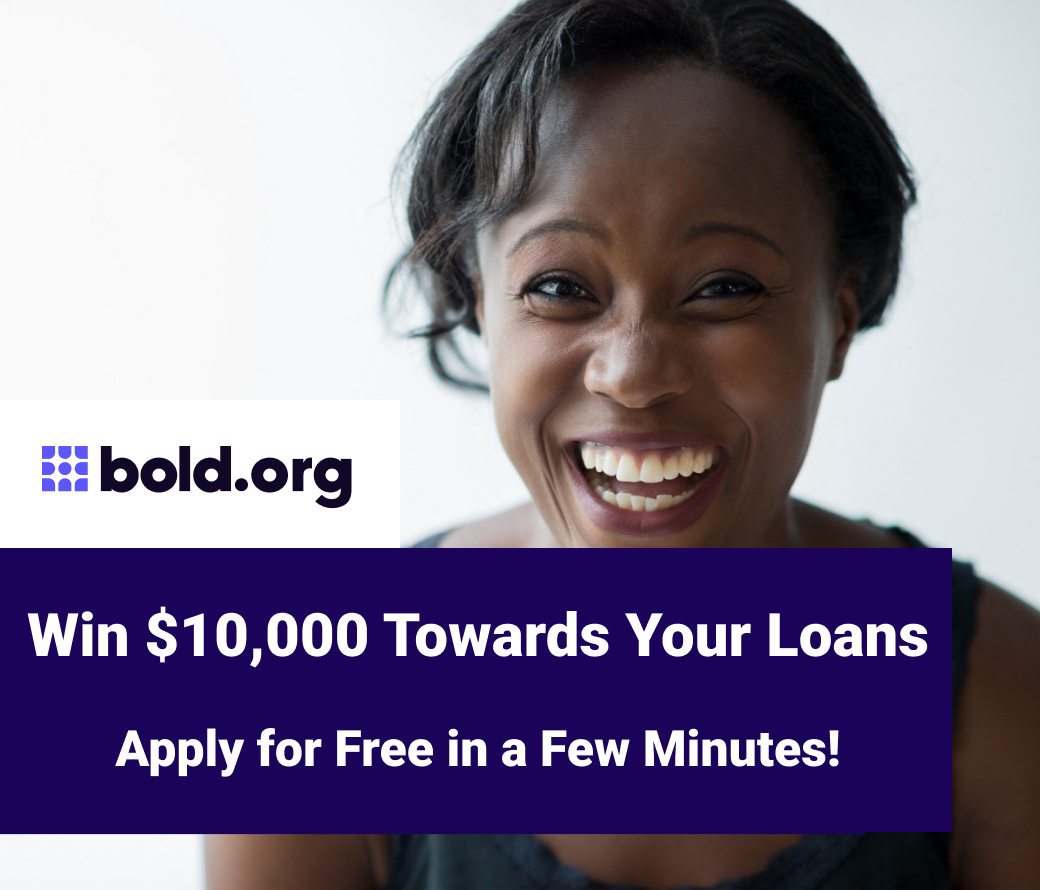 Forget Your Student Debt. Apply for our No-Essay Grant after creating a Bold.org profile.
Status of Broad Forgiveness
Broad student loan forgiveness by the federal government has been proposed in the past several years, but so far, federal student loan forgiveness has applied specifically in the situations described above. Broad forgiveness is by definition expansive and is, therefore, a lofty proposition. Student loan forgiveness has been benefiting those in the specific circumstances thus far detailed, but wide-scale forgiveness on direct loans has not been foreshadowed by any budget plans or propositions for the near future.
This suggests that 2023 will not see the implementation of federal programs for broad loan forgiveness. Whether it will be discussed more in the future is still up in the air.
Differences Between Forgiveness, Cancellation, and Discharge
Loan forgiveness, cancellation, and discharge have very similar meanings with only slight differences. Loan forgiveness or loan cancellation are terms used if you are no longer required to make loan payments due to your job. This can be in the case such as teacher loan forgiveness or public service loan forgiveness.
A loan discharge, however, refers to eligible loans being forgiven due to other circumstances, such as a total and permanent disability discharge or if the school you received the student loan from closes. Repayment discharge may vary depending on these circumstances.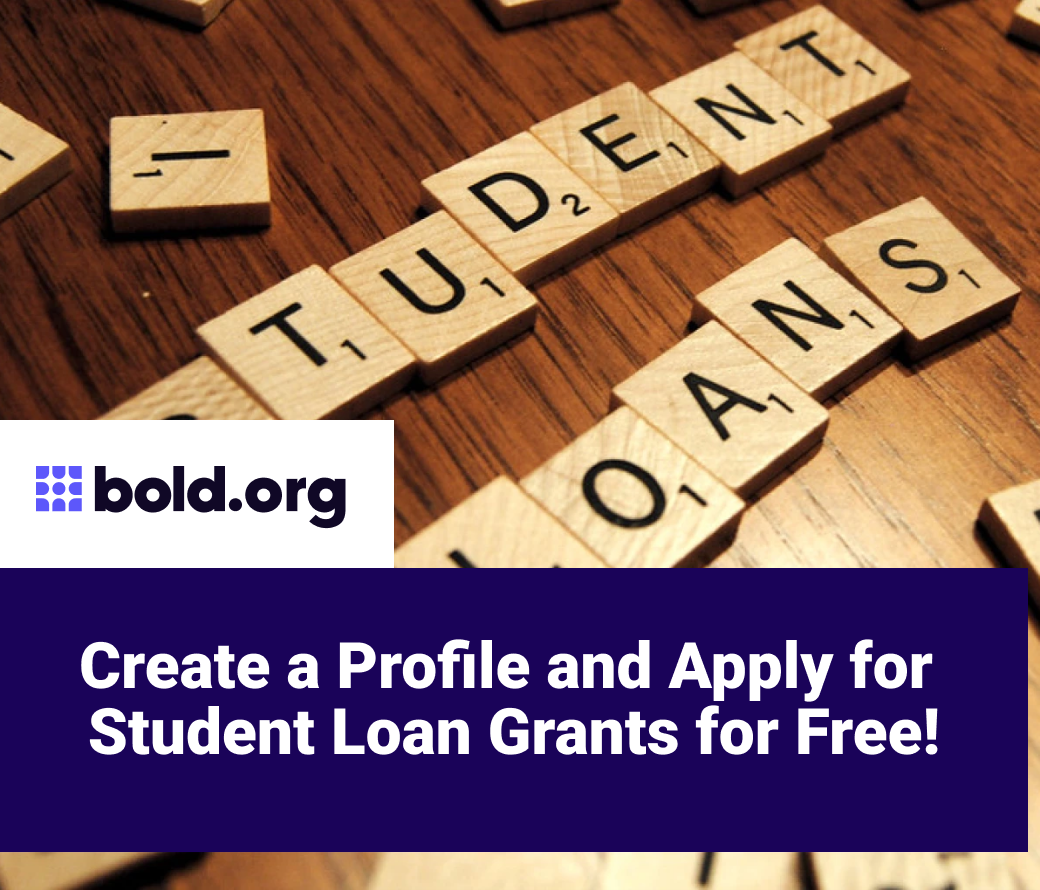 Pros and Cons of Student Loan Forgiveness Programs
The pros of student loan forgiveness programs are appealing to the masses. Financial freedom, stimulation of the economy, and reduced inequality are all straightforward benefits. Fairness plays a factor since billionaires and corporations have been helped by the government before. This would give a chance for more people to be economically advantaged. Additionally, taxes wouldn't need to be paid on the amount forgiven.
On the flip side, student loan forgiveness is expensive. Federal taxpayers would be paying to forgive these loans, despite many of them not having loans themselves. Those without loans would be receiving nothing, bringing up the fairness issue from a different perspective. Past borrowers worked hard to pay off their loans without receiving help or loan forgiveness, and yet they wouldn't receive any compensation for all they've paid off in the past. Furthermore, forgiving student debt currently will not make the underlying issue of inflated higher education costs go away. Loans may be paid off now, but future generations will come up to take the place of current borrowers with their new debt.
Overall, it is a double-edged sword. The "right" or "wrong" solution is different depending on who you ask. Either way, there are benefits, and either way, there are costs.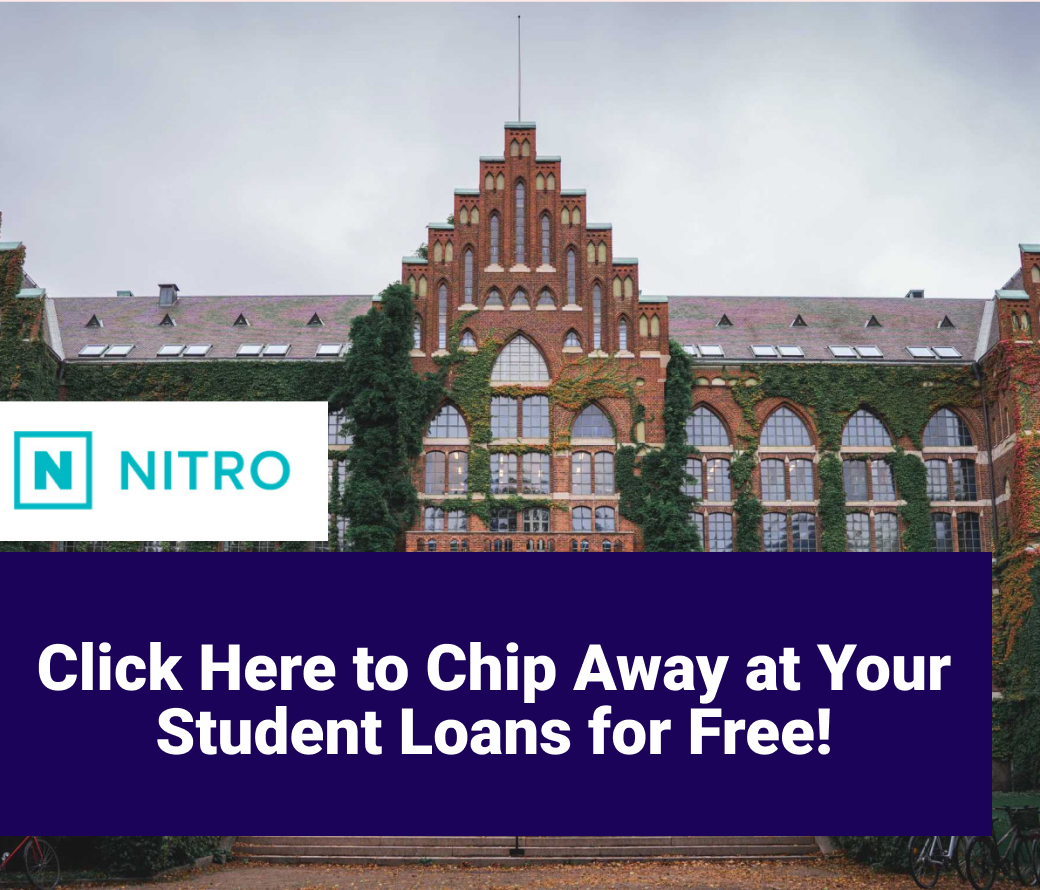 Chip away at your student loans for free! We've partnered with Nitro to create this exclusive student loan forgiveness grant you can apply for by creating a Bold.org profile.
How to Apply For Loan Forgiveness
It is a process to have student loans forgiven partially or entirely. To begin, reach out to your loan servicer if you think you are eligible for some level of loan forgiveness. Those who have Perkins Loans should contact the university that made the student loan or the loan servicer appointed for the institution.
When you are in touch with your loan servicer, talk over what loan payments will look like for you during your period of application review for loan forgiveness. You may or may not have to make payments during the review period, depending on the type of forgiveness requested, the type of loan, or the loan provider. Communicate so you can plan ahead for this period.
If your application for student loan forgiveness is accepted, you will receive full or partial coverage of your loan payments. Some discharge types refund qualifying payments already made, and defaulted loans will no longer appear on your show up on your credit record.
However, if your application for loan forgiveness is denied, you must continue making the same qualifying payments formerly required by your loan. Monthly payments should follow the terms agreed upon in the promissory note signed for the original loan. Speak to your servicer about repayment plans and work to bring any defaulted loans out of default. Your servicer can further advise if you believe other qualifications should've been considered and want to continue seeking forgiveness on loans.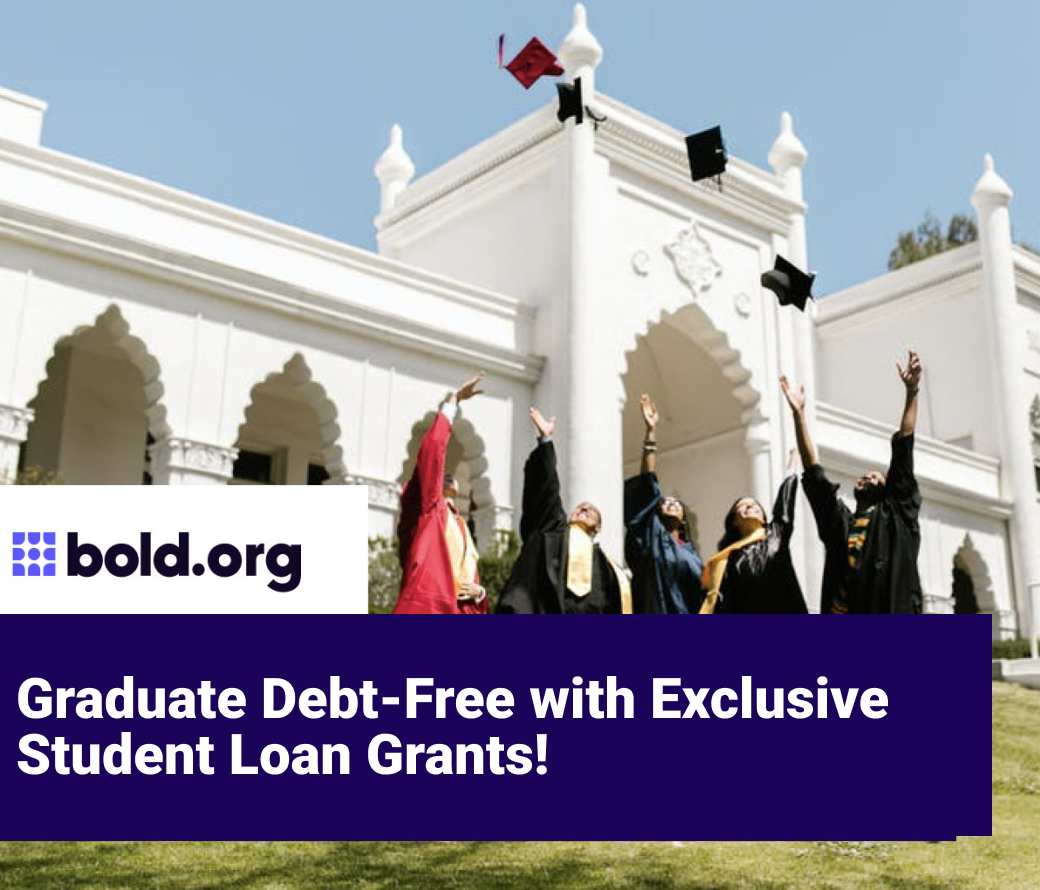 Grants for Student Loans to Apply For in 2023
Bold.org offers scholarships for a variety of education levels and with all sorts of eligibility requirements, including scholarships and grants meant to assist students with loans and debt.
Check out our full list of grants to pay off student loans.
Next Steps
Here at Bold.org, there are scholarships and grants created to help students of all ranges. There are scholarships for students in high school looking forward to higher education, as well as current undergraduate and graduate students (and even, like we just mentioned, grants specifically for student loan forgiveness).
Set up your free profile and begin applying for student loans and grants for free today!
Set Up Your Account and Apply to Grants for Free!