How to Set Up a Memorial Scholarship Fund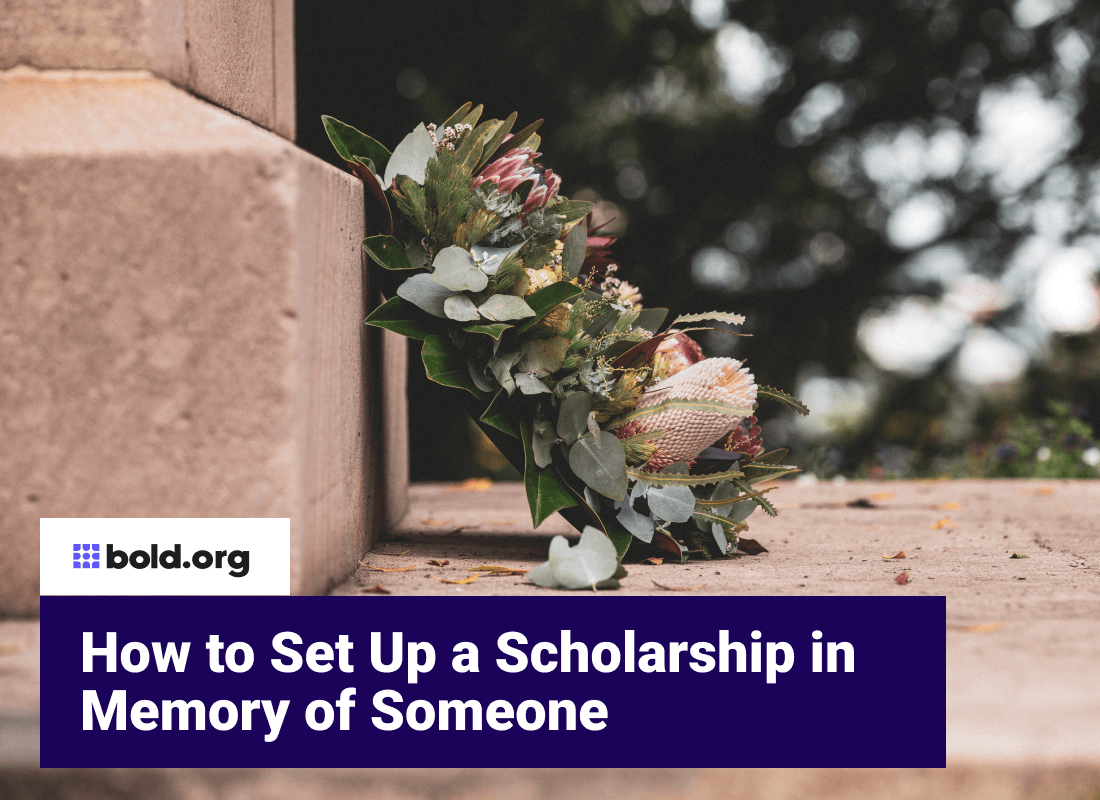 Top scholarships with upcoming deadlines
You want your memorial scholarship to truly honor your loved one, but attempting to create a memorial scholarship can feel confusing and daunting. Here's how to start a memorial scholarship in minutes:
Create your memorial scholarship fund here for free and support the cause you care most about.
Set Up Your Free Donor Account Today!
---
About Memorial Scholarships
We're often asked, "How does a memorial scholarship fund work?" It's a great question. A memorial scholarship is a unique form of financial aid that keeps a loved one's memory alive by helping deserving students pay for college tuition and other educational expenses so they can afford to attend college.
Any type of scholarship fund, including a memorial scholarship, is geared towards helping students in a meaningful way by providing additional resources and making a college education accessible.
The high costs of college have made it difficult or impossible for the average college or high school student to attend college without turning to student loans. By creating a memorial scholarship, you can be part of the solution!
Whether you set up a recurring scholarship or make a one-time gift, your academic scholarships will be a great way to make a real difference for future generations while honoring the life of someone you love.
Keep reading to learn how to start a scholarship fund as well as our tips for raising funds. You can also check out our post where we talk about the IRS Guidelines for Starting a Scholarship Fund!
1. Create your donor account
To get started with Bold.org, you can create your donor account here. Making an account is completely free and takes only a few minutes.
Set Up Your Free Donor Account Today!
2. Submit your proposal
After making your account, the next step is to create your first scholarship proposal. You don't have to be certain of all the details yet, but the clearer your vision the quicker the process will be.
3. Finalize the details with our philanthropy team
Our philanthropy will review your proposal and will be in touch to schedule a call. During the call, you can discuss any questions you have about the rest of the process, go over your goals for the scholarship, and clarify eligibility requirements.
4. Review the draft we create
After the call, our team will draft your scholarship and send it to you for review. If you'd like to make any changes, just let us know!
5. Fund the scholarship
Once you're satisfied with the scholarship, you just need to fund it, and then it's ready to be published! You then watch the applications roll in, begin your review process, select your winner(s) and we'll take care of the rest! If you want to do more than just a one time award, you can choose to renew your scholarship after it closes to bestow the memorial gifts on more students.
Once you're scholarship has been funded and published you'll be able to see which students apply ever day. You can begin reviewing your applications as soon as you begin getting them, or you can wait until the scholarship closes before beginning to review.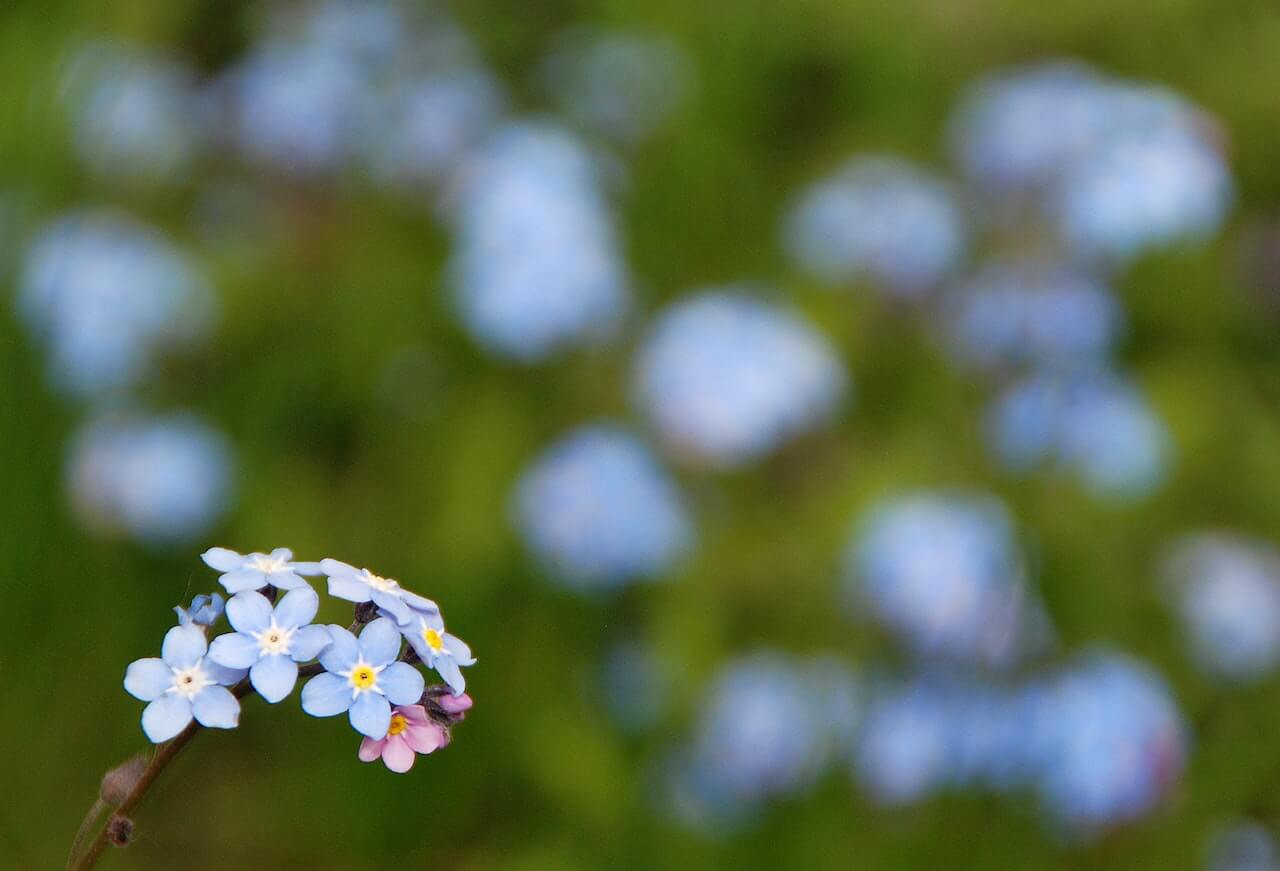 Frequently asked questions about memorial scholarships
How soon can I get a memorial scholarship up and running?
You can start a scholarship or memorial fund very quickly if you have a clear idea of what you want to achieve with your scholarship and who you want to help.
The exact timeframe depends on what service (if any) you use to set up your scholarship. Bold.org seeks to make the process of creating and running a scholarship as quick and simple as possible. Some donors have even had a memorial scholarship created in time for the funeral of their loved ones!
If you choose Bold.org, all you need to do is go through the following steps to rapidly create your memorial scholarship.
How much does it cost to offer a memorial scholarship program?
The cost of your scholarship depends on which scholarship management service you use to help you manage the memorial scholarship fund. Some services will charge fees to handle your scholarship, but free scholarship management services such as Bold.org are great options that allow all the funds to go to the deserving students you select.
Bold.org is completely free to use and you can decide how much your scholarship will be worth. All scholarships need to be at least $500, but scholarships on Bold.org have ranged all the way up to $75,000! You'll even receive tax benefits since Bold.org is a nonprofit organization.
Who can help you manage your memorial scholarship funds?
With your busy life, you likely can't devote endless hours to promoting your scholarship and reviewing applications, especially if you have multiple scholarship programs. Luckily, handling a memorial fund doesn't have to be difficult!
Many donors opt to use a scholarship management service to handle their memorial scholarship fund. Bold.org is one such option that can make the whole process of starting, promoting, and awarding a scholarship totally painless.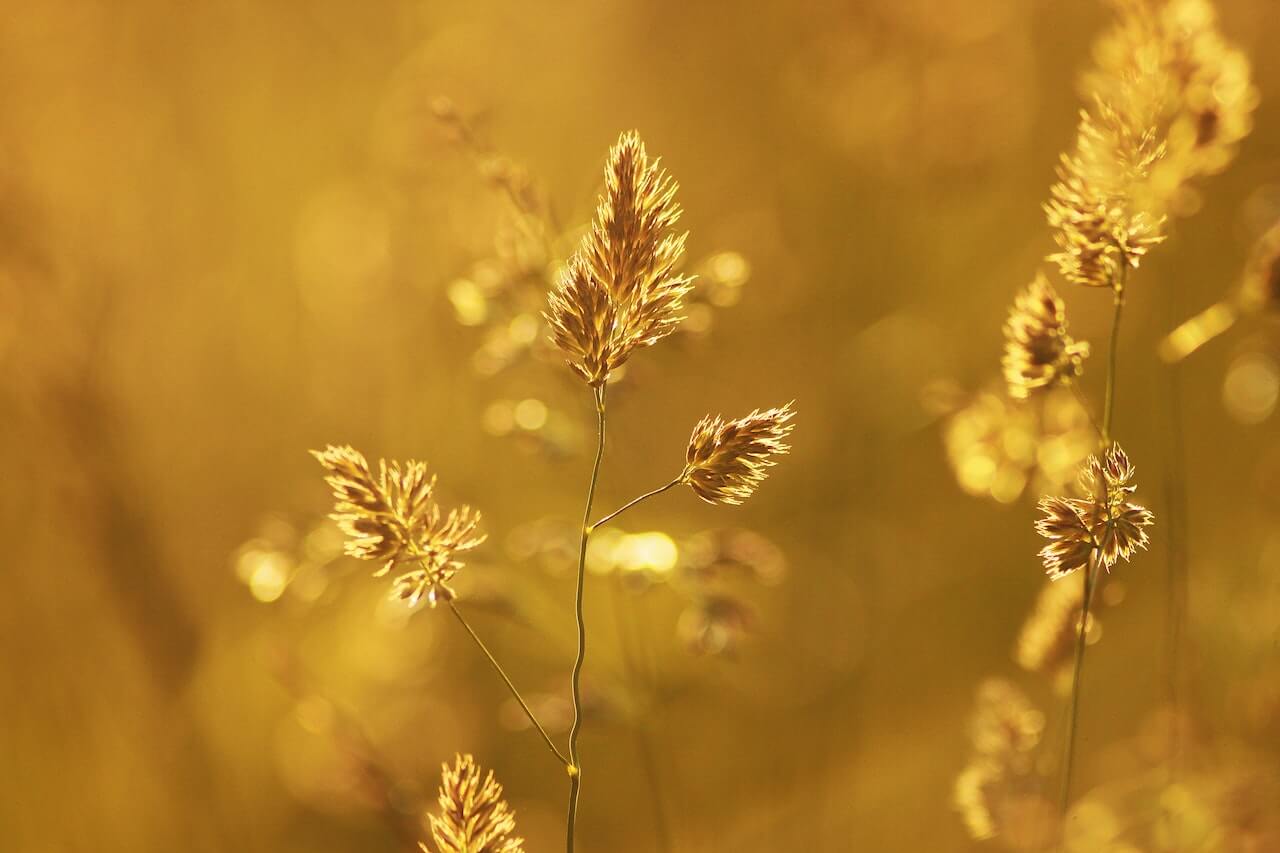 Bold.org's memorial scholarship management service
Bold.org is committed to fighting the student debt crisis by connecting students with the perfect scholarship opportunities. Our unique service keeps the process free for both applicants and donors. Read on to discover how to start a scholarship and make the most of your management service!
Bring your vision to life
Bold.org is here to help you create your ideal scholarship and help students from your intended group. When you create a scholarship proposal, you get to choose your title, share your goals for the scholarship, decide who is eligible to apply, list how much money you'll contribute, and select how many students you want to win.
Help your ideal student
Due to the high number of students who use Bold.org, you can add many eligibility requirements to your scholarship and still receive numerous eligible applicants. While some donors opt to create broad scholarships open to all or most students, you can add additional restrictions depending on who you most want to help.
Some examples of these restrictions include education levels, such as high school seniors. You can also limit applicants to students pursuing a specific field during their college education, such as students pursuing a teaching degree. Additionally, you can restrict the scholarship only to low-income students with financial need or you can make a merit-based scholarship with a GPA requirement.
Share your loved one's story and legacy
There are even more options you can use to create the exact scholarship you want in order to honor the life of the person you're memorializing.
You can further share the legacy of your loved one by including their name in the title and using a picture of them as the scholarship image, as was done with the Dr. Meme Heineman Scholarship. You can also share a bit of their story in the scholarship description and can even seek out applicants with similar passions, values, or experiences as them if you'd like!
Make your tax-deductible contribution
After you create your proposal, our team will make a draft for you to review. Once everything looks perfect, you can fund your scholarship. We're often asked, "Is a memorial scholarship fund tax deductible?" As a 501(c)(3) nonprofit organization, all donations made on Bold.org are tax-deductible and you'll receive an email confirming your contribution and tax-deductible status.
Boost your scholarship funds
ll scholarships on Bold.org need an initial donation of at least $500, but you can donate more at any time to increase the total of your scholarship. Bold.org also allows others to contribute to your scholarship directly on the scholarship's page. Anyone can contribute with the minimum contribution being $15.
When you create the memorial scholarship, you can decide whether you want to accept donations that increase the amount of your scholarship or if you want contributions to be put toward your donor account, which you can use to create scholarships in the future.
You can share your unique scholarship URL with friends and family, and many memorial scholarships are even shared in obituaries or funeral programs so loved ones and community members can help raise funds. Some Bold.org scholarships have received numerous donations from others which have dramatically increased the scholarship totals.
Some donors who have received large donations have even been able to increase the number of scholarship recipients. One notable example is the Ethel Hayes Destigmatization of Mental Health Scholarship which went from $500 to $7,201 during its first application cycle. The scholarship is now open again and many contributors have helped raise money, taking the total from $500 to $5,500 so far and allowing the donor to award additional applicants.
Enjoy a stress-free selection process
The number of applicants you'll receive depends on the amount of your scholarship, the application requirements, and the eligibility criteria you set. For example, no-essay scholarships with few or no eligibility criteria will receive far more applications than stricter, essay-based scholarships.
Either way, the number of applications you receive may feel overwhelming. Luckily, Bold.org is here to help! Our team will go over each of the scholarship applications for you and will form a short list of the top applicants based on your vision. You will still have access to every application if you'd prefer to review them all yourself, but our list is a great place to start.
When reviewing and awarding, you can mark applications with your rating to help you keep everything organized. Then, you can choose your winner(s) and may also choose finalists if you'd like.
Let us handle the logistics
Once the announcement date comes, our team will take care of notifying winners, collecting their information, and sending the check, making the process effortless on your part.
Set Up Your Donor Account Now!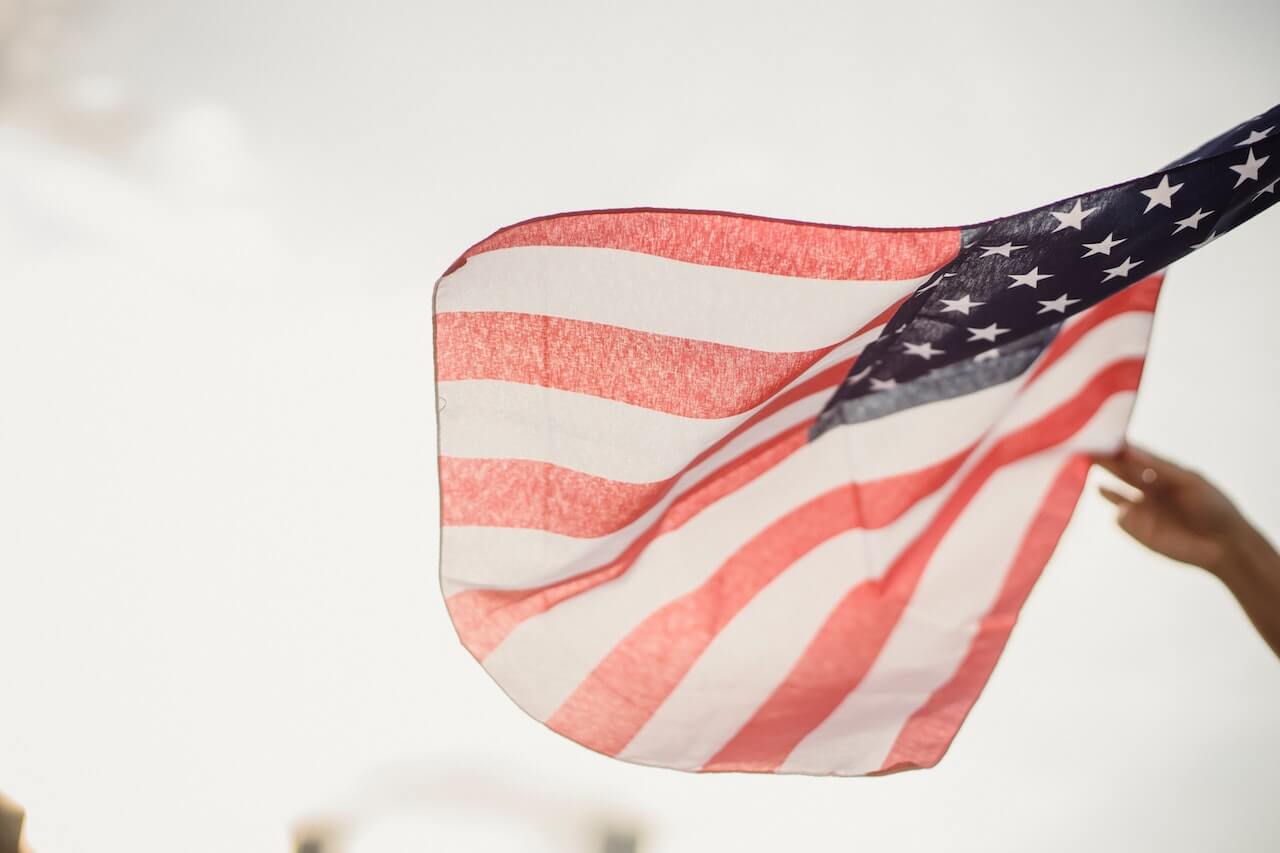 Examples of memorial scholarships
There are many different memorial scholarships available on Bold.org, each catering to a different applicant pool. Below are a few examples of memorial scholarships that you can pull inspiration from:
Memorial scholarship example #1: The Valentina Vera Buyvol Memorial Scholarship
Many scholarships seek out applicants who are similar to the loved one who was lost. The Valentina Vera Buyvol Memorial Scholarship is one such example and is looking for low-income applicants from Valentina's state who demonstrate her perseverance and determination.
Memorial scholarship example #2: The Andrew Perez Mental Illness / Suicidal Awareness Education Scholarship
Other opportunities try to raise awareness of an issue that led to the death of a family member, such as the Andrew Perez Mental Illness / Suicidal Awareness Education Scholarship. This scholarship is open to BIPOC students who struggle with mental health or suicidal tendencies.
Memorial scholarship example #3: The Tony Alviani Memorial Scholarship
Many memorial scholarships search for applicants who are following in the footsteps of the person, such as the Tony Alviani Memorial Scholarship which is open to students pursuing business or computer science in Tony's home state.
Memorial scholarship example #4: The Rita's First-Gen Scholarship
A memorial scholarship is typically created with smaller awards of $500 or $1,000 since family members often use personal funds or have to raise funds to create a memorial scholarship. However, a memorial scholarship can also be quite large, such as the $33,520 award offered to high school students through Rita's First-Gen Scholarship.
Memorial scholarship example #5: The Sloane Stephens Doc & Glo Scholarship
The Sloane Stephens Doc & Glo Scholarship is another large scholarship fund which honors the lives of tennis player Sloane Stephens' grandparents.
As you can see, there's quite a lot of variety when it comes to scholarships, so feel free to be unique when you start a memorial scholarship!
---