How to Find Scholarships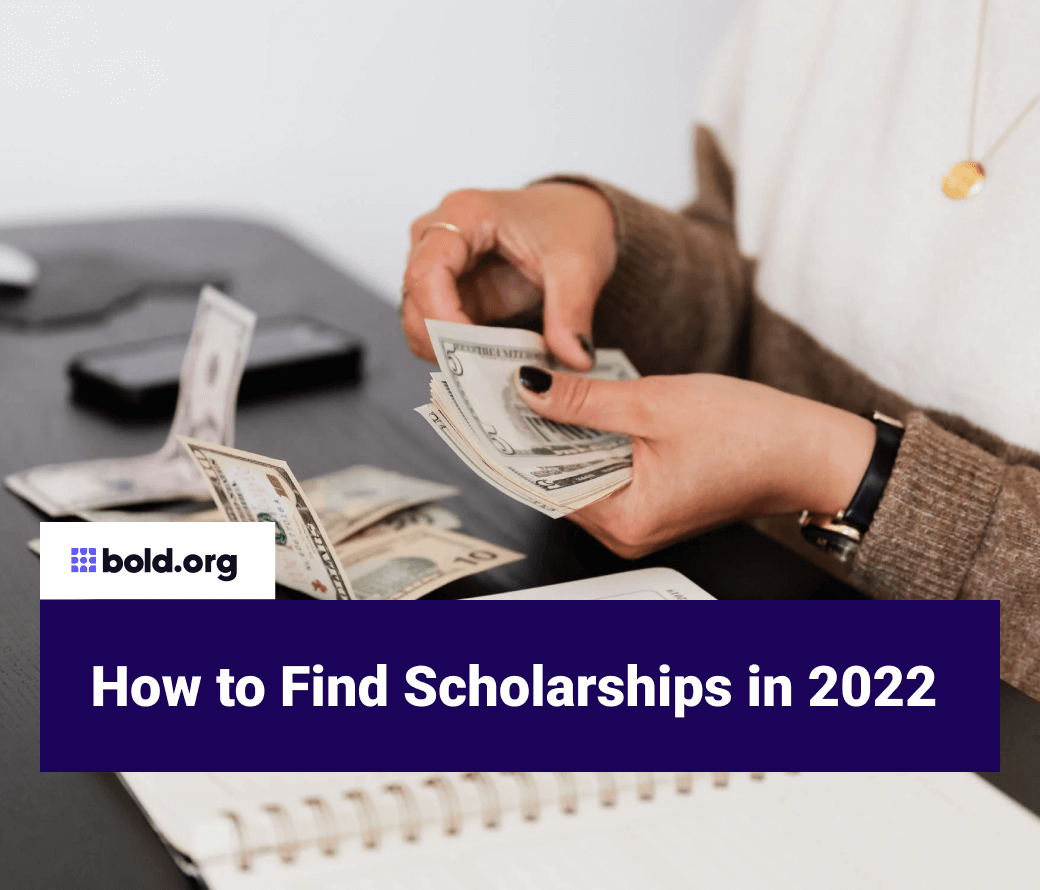 Top scholarships with upcoming deadlines
Figuring out how to find scholarships is simpler than it seems. In a nutshell, resources like online scholarship platforms and the College Board can allow students to access hundreds of scholarships. Other ways to find scholarships include your high school's guidance office or the financial aid office of a university. College is expensive, but financial aid like college scholarships can greatly decrease the cost of tuition. Since scholarships are essentially free money that doesn't need to be repaid, scholarships can be an excellent way to supplement your payments for college or career school.
Finding scholarships for college becomes a relatively easy process once students find a resource that works best for them, usually an online platform like Bold.org. Tools like these platforms can greatly increase the efficiency of your search for scholarships, allowing you to easily access and apply to as many or as few scholarships as needed.
Get started by making a profile and using the scholarship search feature to filter through hundreds of scholarship opportunities.
The complete guide on how to find scholarships for college
General resources for finding scholarships
There are multiple resources that can help you find scholarships that match your financial needs.
Offices and organizations as scholarship resources
First, consider using the resources available to you at your current school. For high school students, speak with your guidance counselor about opportunities for high school students looking for scholarships. Students already in college or career school can go to their school's financial aid office. In many cases, even if the guidance or financial aid office cannot directly provide you with financial assistance, they will be able to direct you to other resources that can help you pay for college.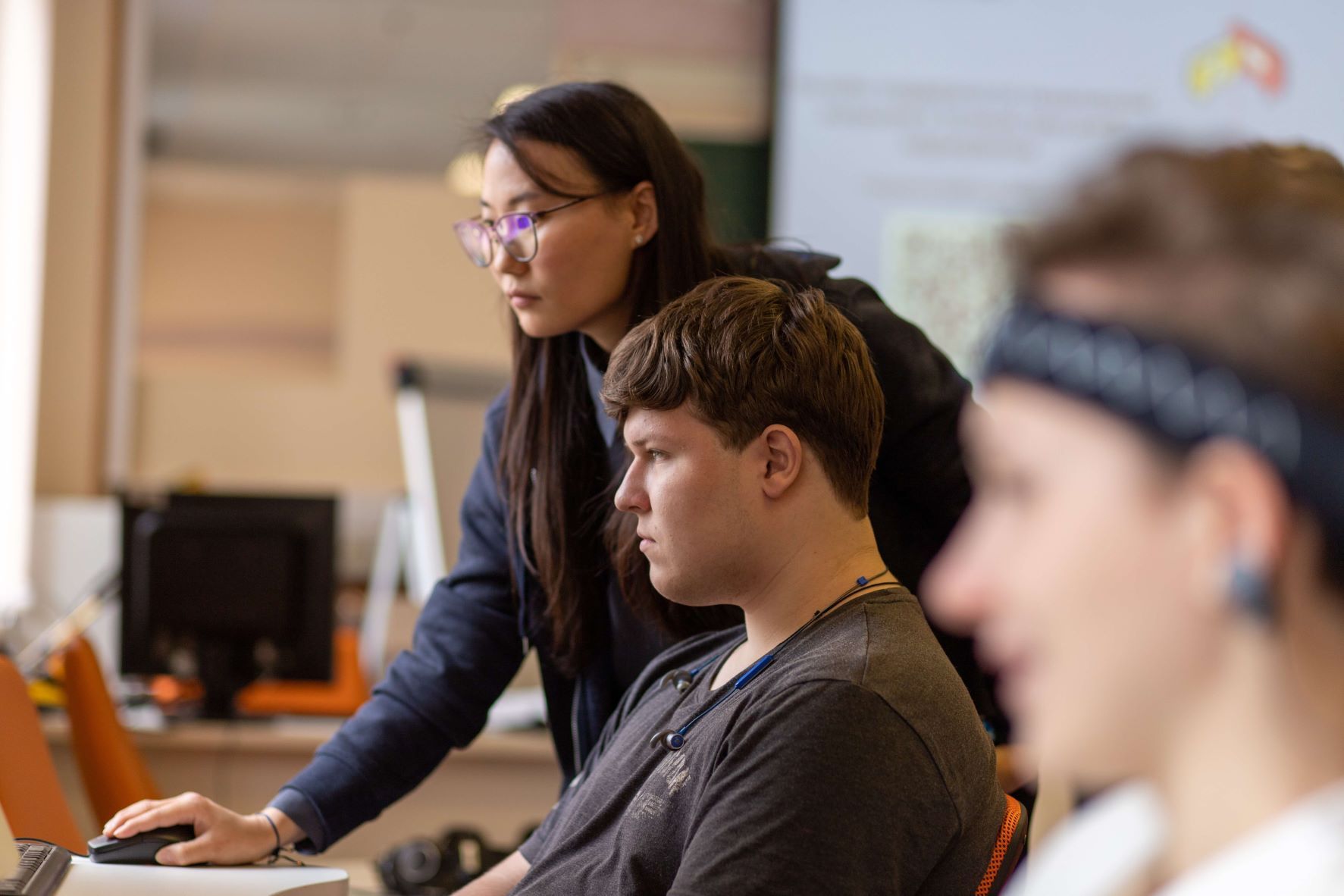 A college or university financial aid office may also be able to assist you in applying for federal student loans, or other forms of federal student aid.
Religious or community organizations near you may also be able to offer financial support. Adults in these organizations may be able to help you with your scholarship search, and in some cases, they may even be able to connect you with financial aid award opportunities.
Websites and online platforms as scholarship resources
When looking for scholarships, online platforms like Bold.org are a more reliable way to find scholarships. Many scholarship platforms have resources readily available to assist students in their search for scholarships and are also committed to adding new scholarships every day to increase the opportunities students can apply for.
Get Matched to Thousands of Scholarships
Create your Bold.org profile to access thousands of exclusive scholarships, available only on Bold.org.
Create Free Profile
By making a free profile with Bold.org, students can access hundreds of scholarships in one place for every demographic. This allows students to access financial opportunities from a variety of donors through just one platform, saving students both time and money. Tools like the filtered search can help students find the scholarships that are best suited for them, based on their academic interests or personal background.
Finding easy scholarships to apply for
Most college scholarships will have a relatively straightforward application process. If you're applying through a website or online platform, the information in your profile will be available to the donor if necessary. Some scholarships will require an essay as well.
You may also be able to apply directly to financial opportunities on your own, such as through religious or community organizations. In this case, you may have to fill out a short form or write a personal statement.
No-essay scholarships
In terms of how much time is needed to apply to a scholarship, no-essay scholarships (the scholarships that do not require essays) will be the easiest scholarships to apply for. No-essay scholarships can be applied to with just your personal information.
However, because this kind of scholarship is the easiest to apply to, there will be a high volume of applicants. This may decrease your chances of winning a no-essay scholarship. Applying to a wide range of scholarships, both those that require an essay and those that don't, will increase your chances of winning college scholarships.
General scholarships
In terms of which scholarships will be open to most students, general scholarships with little to no requirements will be the most easily accessible. These scholarships do not require you to study a particular subject or belong to a certain demographic. In other words, they are opportunities anyone from any background can apply to.
General scholarships may or may not require an essay. Either way, it's worth it to apply to as many scholarships as you qualify for. Many scholarships will only be available for very specific demographics, such as low-income students studying coding.
As a result, when you do come across a general scholarship, you should apply whether you think you can win or not in order to increase your chances of winning scholarship money. All scholarships are essentially free money, so apply to as many scholarships as you can.
Specialized scholarships
In regards to specific scholarships that are restricted by demographic or field of interest, not all of the scholarships in this category will be available to everyone. However, every student will be able to find a few specialized scholarships that they are qualified for. Using the filter tools on online platforms can help with this.
Specific scholarships that you qualify for will decrease your competition, as you will only be competing against other students in your demographic, such as other female undergraduate students studying nursing. Narrowing down your competition in this way may help you win scholarship money.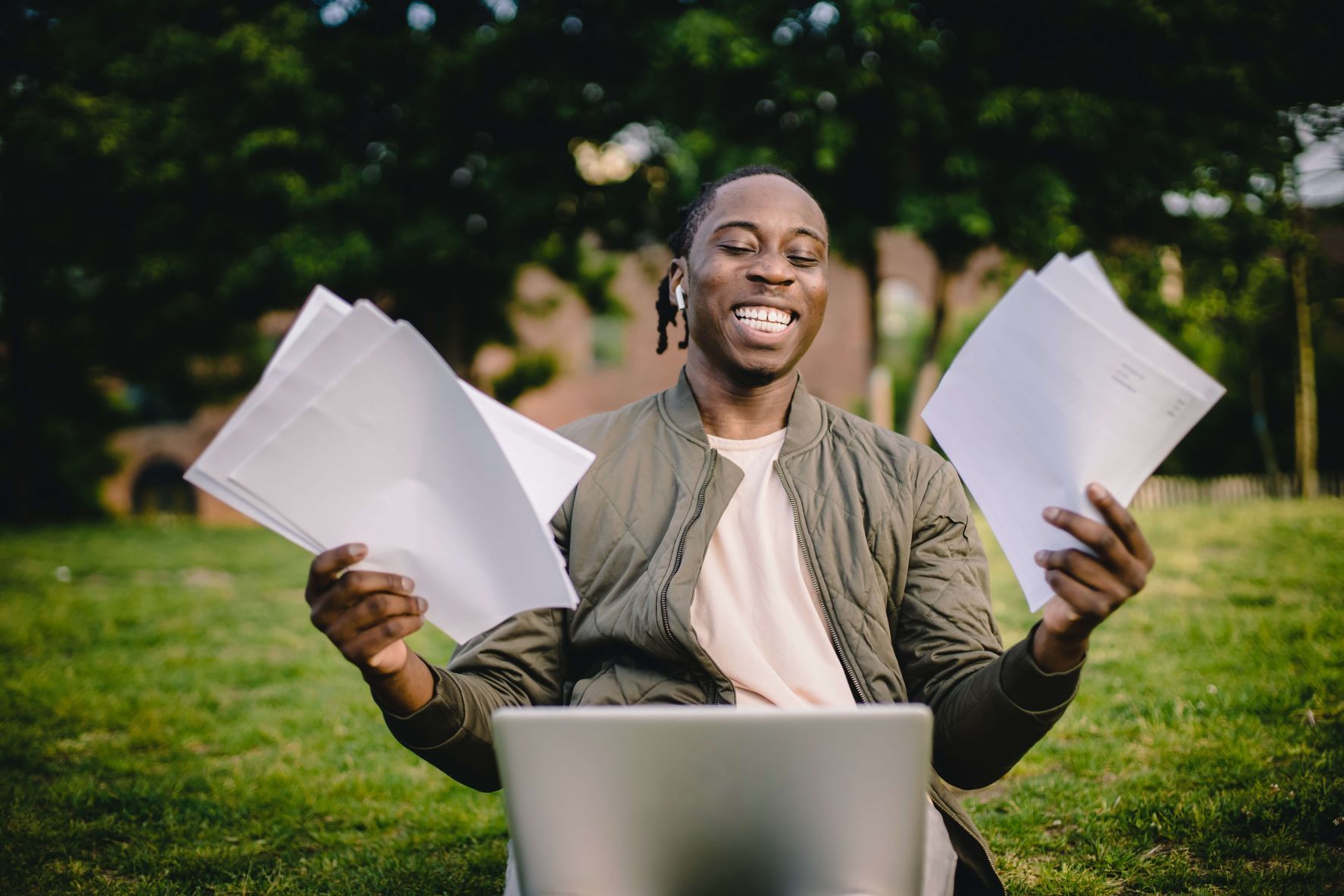 How to qualify for more scholarships
As mentioned above, all general scholarships will be available for most students. Specific scholarships will have more rigid guidelines, like restricting by major, which means you either qualify or you don't.
However, you may be able to increase the number of college scholarships you can apply for by becoming more involved in your community or in your school's extracurricular activities.
Extracurricular activities
For example, athletic scholarships usually depend on your involvement in a sport and less on your field of study or academic achievement. Playing a sport recreationally may qualify you for athletic scholarships.
In the same vein, joining an art club may qualify you for scholarships directed toward art students. Some scholarships do not require you to necessarily major in a certain subject; having experience in a certain field or hobby is enough. Read the requirements for these kinds of scholarships carefully to make sure club experience or personal interest will qualify you.
In addition, many schools have ethnicity-based organizations. Though you cannot change your family background, signing up for extracurricular organizations that match your demographic may open up opportunities based on your demographic.
Community service scholarships
There are also some scholarships that have no academic or extracurricular requirements, for example, community service scholarships. Volunteering with a nonprofit organization or with any local community groups near you may allow you to apply for these kinds of scholarships. Typically, if this kind of scholarship requires an essay, you will need to write about what kind of services you and your organization provided to your community.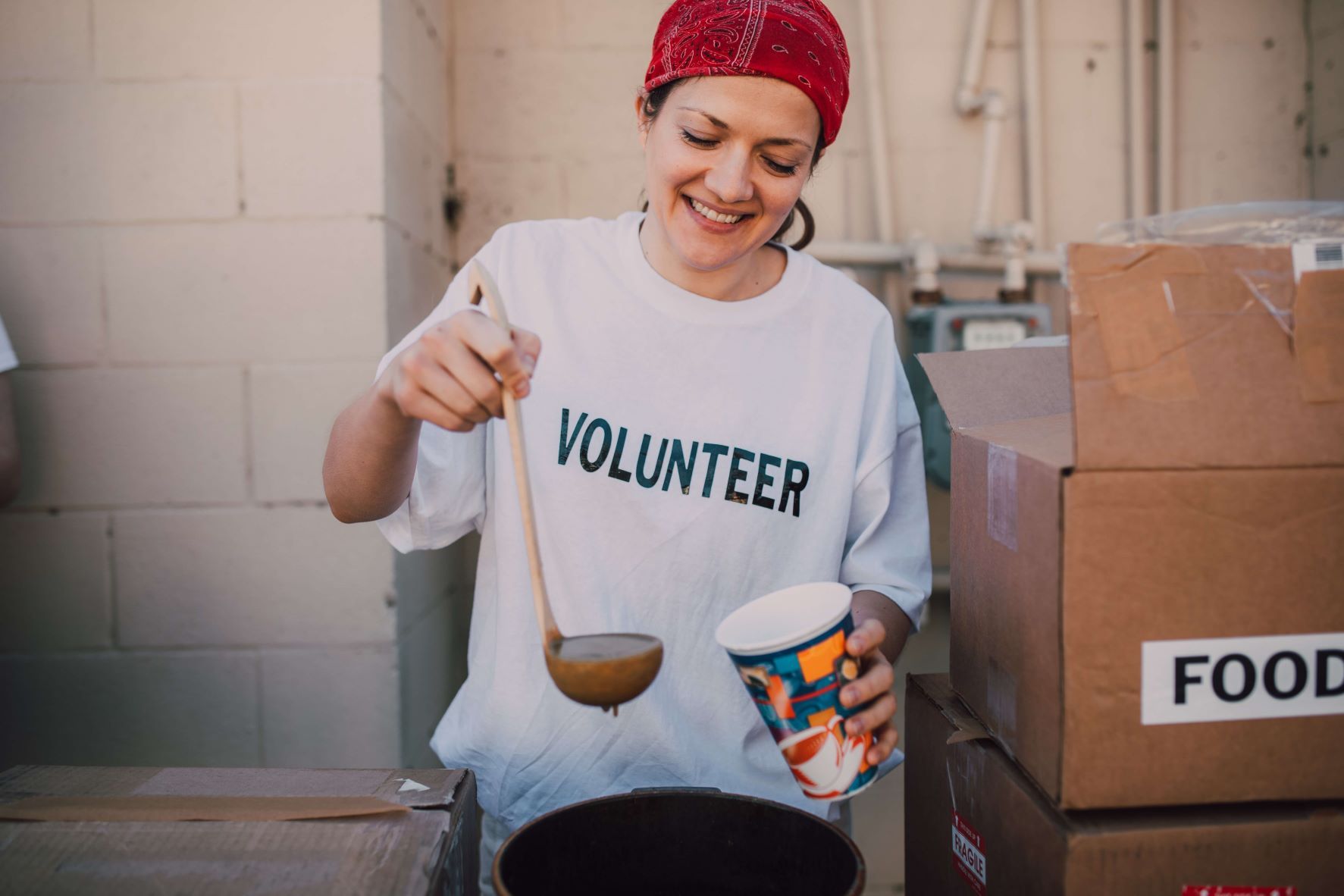 In general, getting involved in extracurricular activities and in your community can increase the number of financial opportunities available to you.
How to find local scholarships
Applying to local scholarships can be a useful way to decrease your competition. In addition, regional scholarships are easy to qualify for as they typically don't require you to participate in any activities or study a particular field. You only need to be a resident of the state or region indicated by the scholarship.
Many online scholarship providers will allow you to search for financial aid opportunities based on several parameters, including region. Bold.org features a series of category pages that can help with more specific searchers. Among the category pages are several options for scholarships by different states in order to help students find scholarships based on where they live. For example, here is the link to a page that shows Maryland scholarships; as the name implies, this page features scholarships that only Maryland students can apply to. Most states have a similar page, which can be a great financial resource for students looking for local scholarships.
Most scholarships that require you to live in a certain location to apply will say so in the title, but there are also some that appear to be general scholarships at first glance. In other words, you may not realize a certain scholarship is restricted by location until you click into it and read the description.
As a result, category pages can be useful since they only list scholarships based on the category you've selected (ex. Maryland scholarships, scholarships for Asian American Pacific Islanders, etc..). The category page function enables students to quickly find scholarships that match their needs without having to sift through hundreds of search results.
How to find scholarships for me
There are scholarships available for every demographic and every level of education, from high school students to college students.
Scholarships by demographic
Many students are able to find college scholarships that match their demographic. Consider what groups you might fall into based on your family background or personal identity. Many scholarships will restrict by gender, ethnicity, or income level in order to provide support and financial aid to a certain group of students.
For example, there are scholarships exclusively for women in STEM, scholarships for African American students in medicine-related fields, and so on. Not all scholarships that restrict by demographic will have a major or academic subject attached— some scholarships might just be for African American students seeking higher education in general.
Scholarships by field of interest
A defining trait of many college students is their choice of major or minor. Academics can play a large role in determining what scholarships you are eligible for. As mentioned above, many scholarships use your academic interests to further narrow down the pool of applicants. If you have an intended major in mind, make sure to search for scholarships related to that field.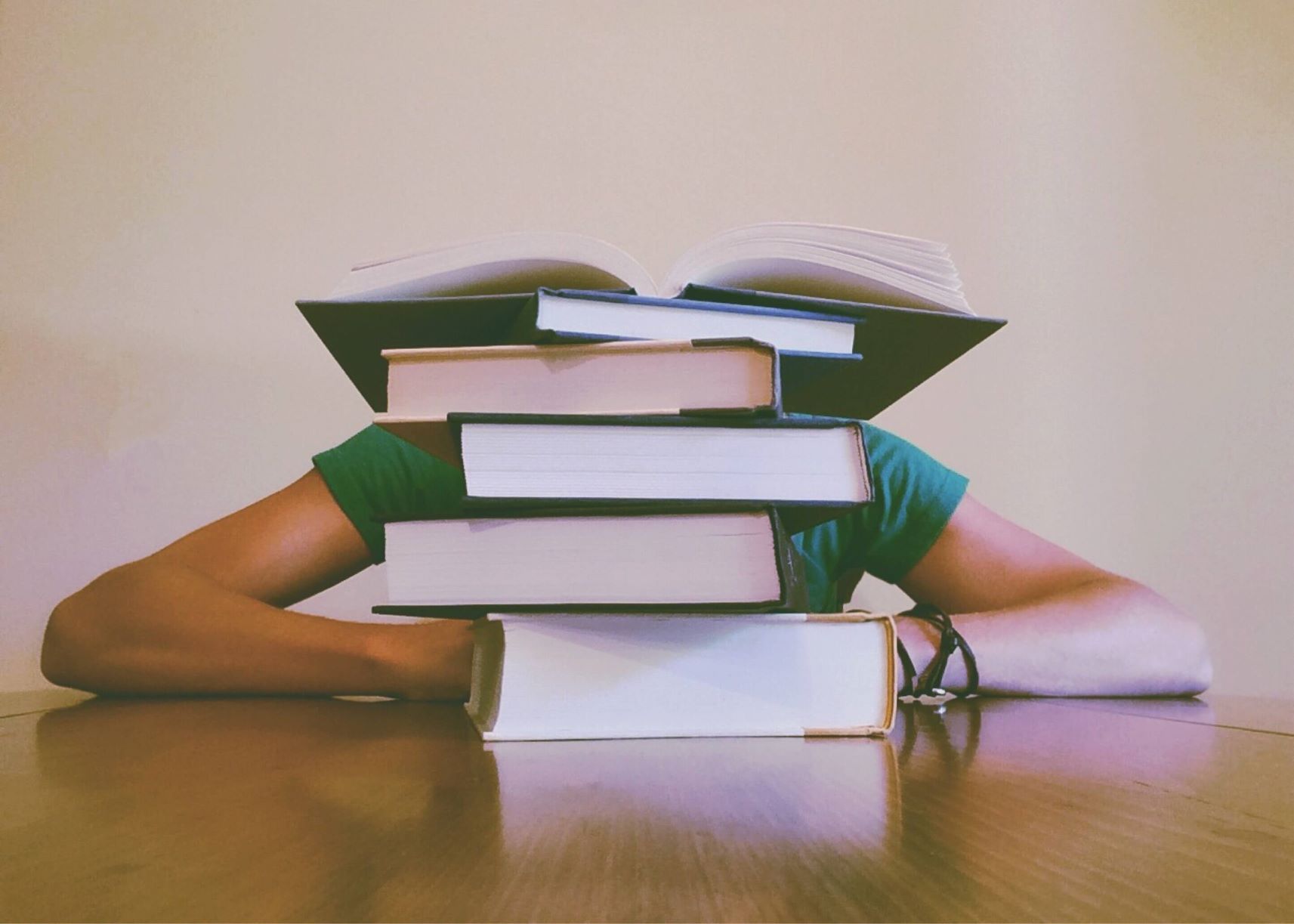 Choosing a certain academic subject to focus on is one of the most common criteria scholarships use to qualify applicants. However, it's very important to note that it isn't necessary to change your academic interest in order to qualify for a certain scholarship you're interested in.
There are scholarships available for all majors and all academic interests, even if you consider your chosen field of study to be niche or unpopular. Some academic scholarships are very specific— for example, a scholarship might only be open to marine biology students, which is a relatively niche major. If these more specialized fields apply to you, this can be a great opportunity to apply for.
However, many academic scholarships are very broad— many scholarships only require students to major in the arts, or STEM, both of which are extremely broad categories. An arts student could be an animation major, a design student, or an aspiring songwriter. A STEM student could be a computer programmer, an electrical engineer, or any number of other STEM majors.
How to find scholarships for high school students
Many scholarships are open to high school students as well as college students. Typically, high school seniors, in particular, are the group most eligible for scholarships, but juniors and underclassmen may be able to find some opportunities as well. Click here to find scholarships for high school students.
As mentioned above, a resource that may be more relevant for high school students is your school's guidance office. Consider asking your guidance counselor about opportunities your school may have for qualified students.
On online scholarship platforms like Bold.org, consider using tools like the filtered search to find the scholarships that best match your education level and interests. Filtering by education level will filter out results only open to college students.
In addition, consider using the filter tool to find scholarships that aren't tied to academics, as these scholarships may be more likely to accept high school applicants. For example, scholarships based on community service work or athletics are less likely to take grade-level into account.
How to find scholarships for college students
Similar to high school students, college students looking for scholarships should take advantage of the filtered search. Click here to discover our full list of undergraduate scholarships, as well as this list of graduate scholarships.
Online scholarship platforms are one of the more reliable ways to find scholarships for students of all grade levels. Searching by education level will filter out extraneous results, allowing students to quickly find only the more relevant scholarships. Typically, college students can search by either the graduate or undergraduate education level, so make sure to choose the option that applies to your grade level in college.
Unlike high school students, college students have access to their university's financial aid office. This can be a great resource for other forms of financial aid, as well as any scholarship opportunities your university may have connections to.
In addition, most college students have likely chosen their major already, so searching for scholarships based on academic interests may be more relevant for college students. Professors or advisors in your major may also be able to help you find scholarship opportunities according to your field of study.
Make your Bold.org profile to get started and access hundreds of exclusive scholarships with more added daily.