How to Transfer Colleges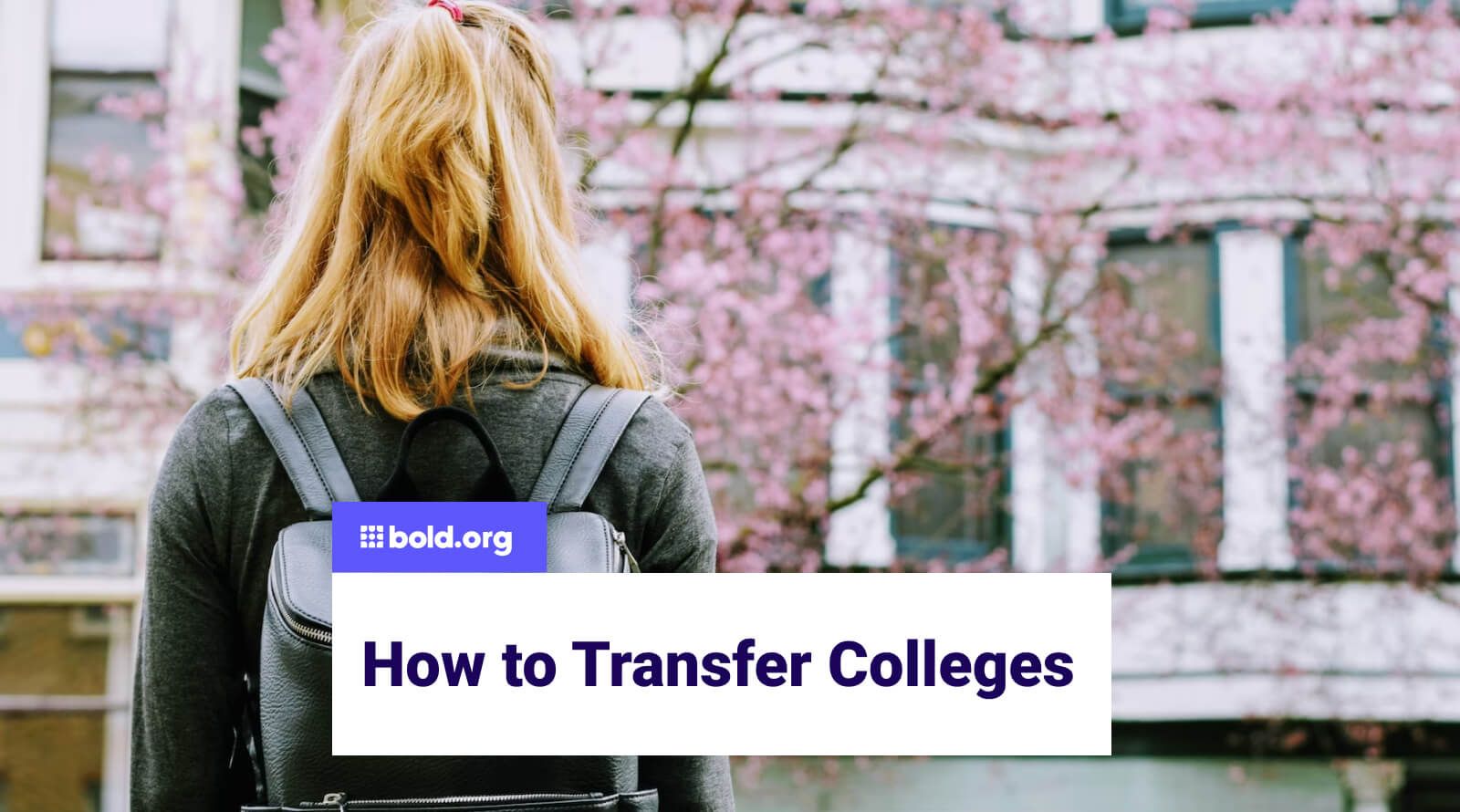 Top scholarships with upcoming deadlines
Learning how to transfer colleges can be a game-changer for your academic journey. Whether seeking new opportunities, a change of scenery, or exploring different programs, moving to another institution opens up a world of possibilities.
Many students transfer colleges for various reasons, such as financial challenges or shifts in their academic focus. It's quite common for students to begin at a community college and later transfer to a four-year university to pursue their bachelor's degree. However, before making the move, it's essential to conduct thorough research on the transfer credit policies of the new college to ensure a seamless transition of credits.
If you're contemplating a college transfer, having a candid discussion with your academic advisor is essential, as they can offer valuable guidance and support throughout the process. In this Bold blog, we'll discuss the reasons behind transferring colleges, planning for transferring, transfer credits, and the challenges transfer students may encounter.
Scholarships are a great way to reduce the costs of college. To start applying, build a strong Bold profile today!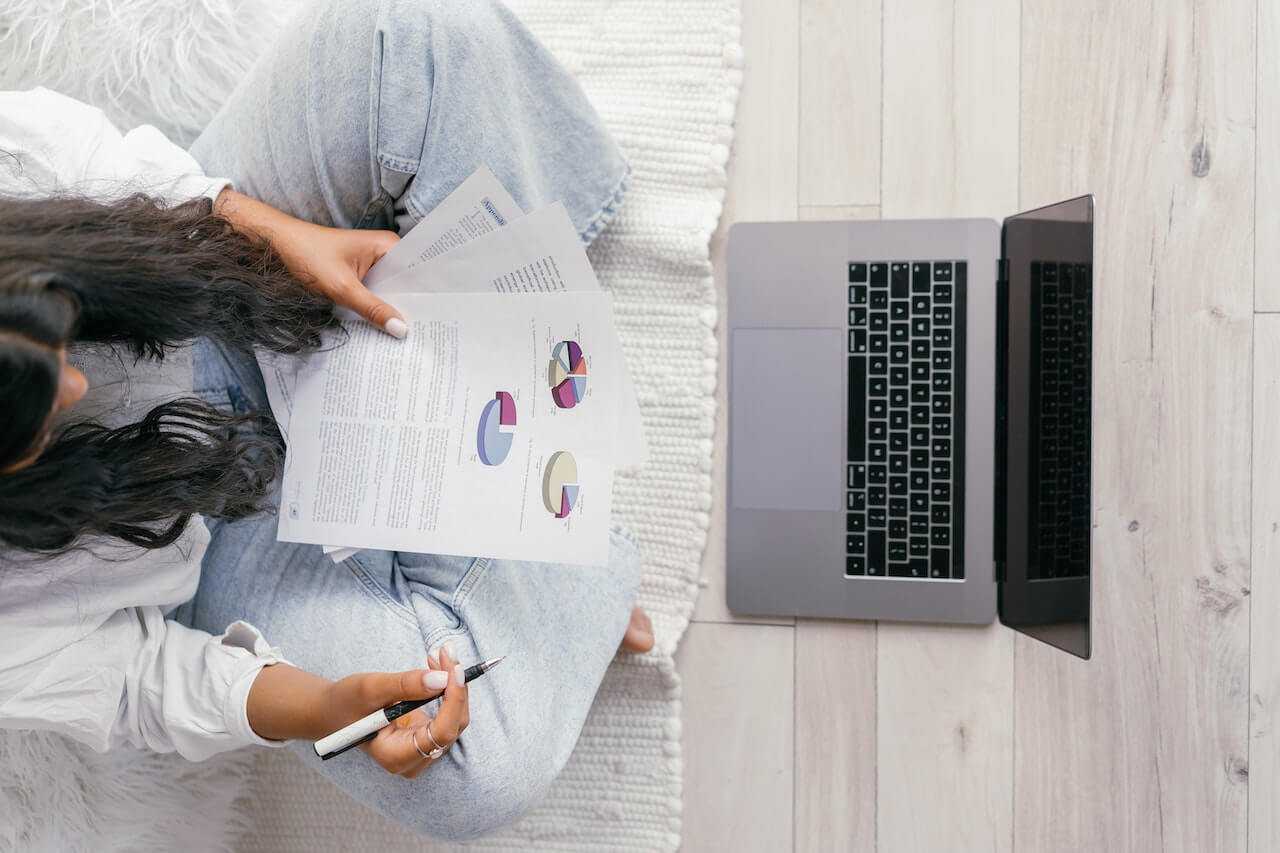 Why Transfer Colleges?
Numerous factors lead students to transfer to a different college or university. Often, they experience dissatisfaction with their current academic environment or encounter personal challenges that impede their academic progress. Additionally, the allure of new educational opportunities and a change of scenery can drive students toward a new institution.
A prevalent situation involves students completing a two-year program at a community college and seeking to expand their studies or specialize in a particular field. For these individuals, transferring to another college becomes a natural progression to enhance their knowledge and skills in their chosen areas.
Another common scenario is students become passionate about a specific program or major that their current institution does not offer. So, they find a college or university that can offer programs in their newfound interest.
Sometimes it's not just about academics. A nurturing environment can make all the difference. Students might seek colleges with stronger support systems than their current college, more resources, and a better sense of community to fuel their personal and academic growth.
Personal issues can also throw a wrench in academic gears. Sometimes, life gets a bit rocky, and students struggle to juggle personal challenges and excel in their studies simultaneously. So, a change of scenery can be the fresh start they need!
To alleviate higher education costs, apply for unique scholarships on Bold.org!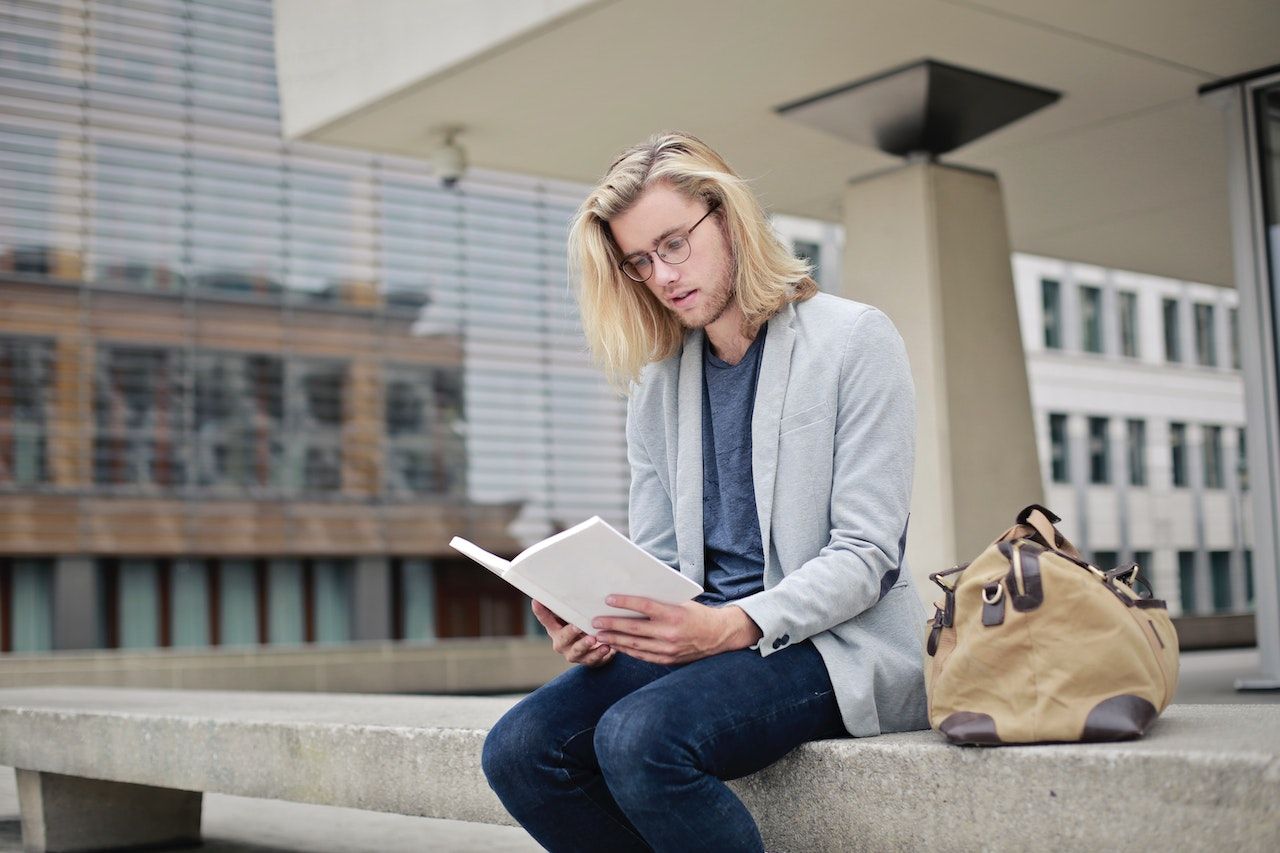 Plan Your College Transfer
Preparing for a college transfer is a thrilling part of your academic adventure. Whether you're itching to explore fresh opportunities, check out different programs, or want a change of scenery, solid preparation is the key to a successful transition. Let's learn how to plan to transfer colleges!
Explore Your Options
When it comes to finding your dream college, a little extra digging can go a long way! Websites and brochures are a great starting point, but there's so much more to explore.
Start by exploring the types of degrees and programs offered by each college. Look into the specific programs you are interested in and determine if they align with your academic and career goals. Take the time to research the faculty expertise within those programs, as having knowledgeable and experienced professors can greatly enhance your learning experience.
Beyond academics, let's talk about student resources! It's important to research the student resources available at each college. Find out what support services they offer, such as tutoring, career counseling, and academic advising. These resources can majorly affect your success as a transfer student.
Another aspect to consider is the vibe of each campus. Research the campus culture by checking out student organizations, extracurricular activities, and the campus's aesthetic. And hey, the location matters too! Be sure to explore campus life, as it can greatly impact your overall college experience.
Get Matched to Thousands of Scholarships
Create your Bold.org profile to access thousands of exclusive scholarships, available only on Bold.org.
Create Free Profile
Meet with Your Academic Advisor
Meeting with an academic advisor is an invaluable step in your transfer journey. Academic advisors are experts in navigating the transfer process and can provide personalized support.
Before meeting with an academic advisor, it's helpful to gather all relevant documents and information, such as transcripts, course descriptions, transfer agreements, etc. This information will allow your advisor to assess your academic progress and provide you with the most helpful advice.
Your academic advisor can help you interpret your degree audit report (DAR), displaying your degree program's academic plan and tracking your progress. This helps you gauge where you stand in completing your degree and how transferring colleges may impact your progress.
Apply
Paying close attention to deadlines is important when applying to colleges. Some schools have specific deadlines just for transfers, and missing them could affect your chances of getting accepted. So, stay on top of those dates! When filling out the transfer application forms, be thorough and precise. Give them all the accurate and detailed information they're asking for, including academic history, extracurricular activities, and other required info.
Don't forget to send your official transcripts from your current college to the ones you're applying to. They might also want a personal statement, so use that chance to showcase your academic goals and reasons for transferring. Let them know what you're hoping to achieve at the new college!
Some colleges might ask for letters of recommendation from your professors or others who know you well academically. And if you need financial aid, make sure to submit all the necessary documents and applications. Keep an eye out for transfer student scholarships because you never know what extra help you might find!
Check out some quick and easy tips on transferring college in this Bold video!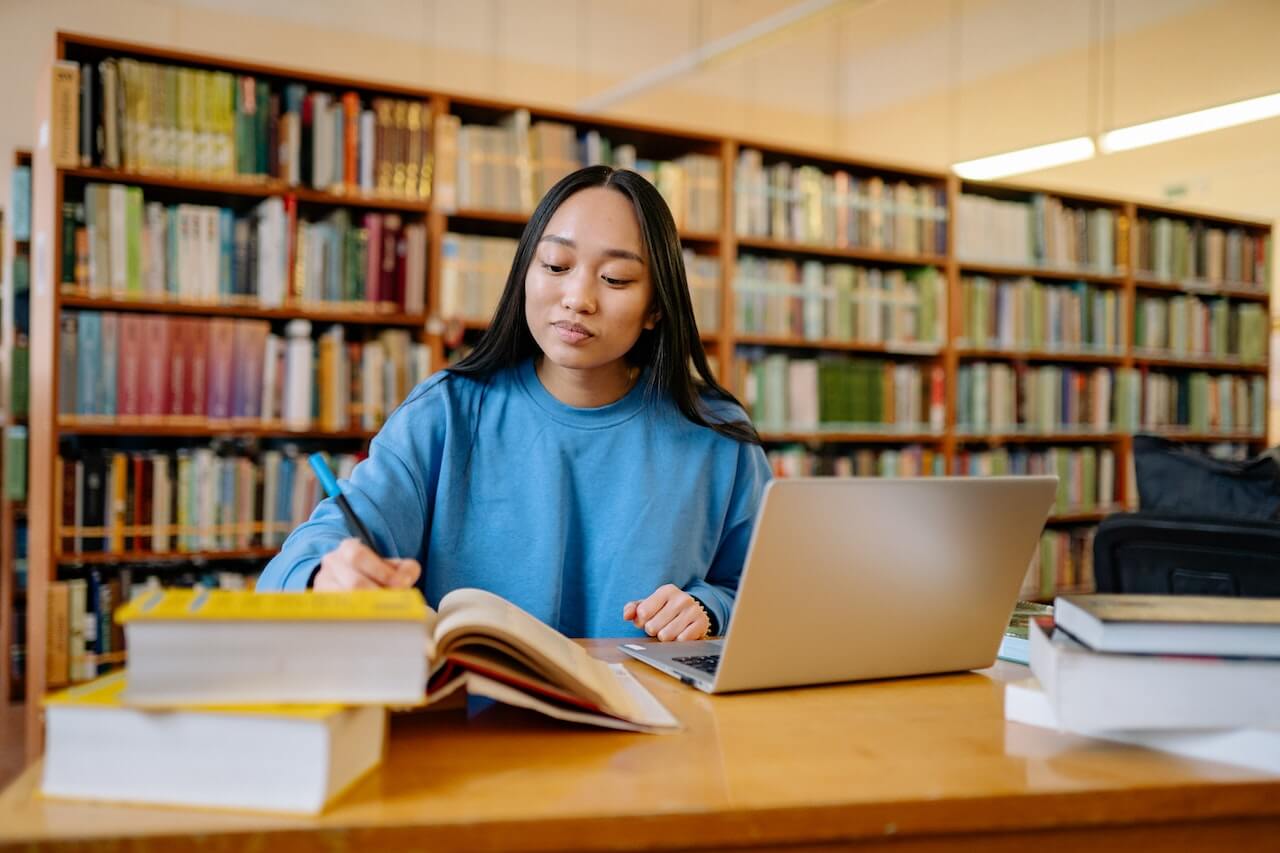 Enroll
After receiving acceptance letters from the colleges you applied to, it's time to make an informed decision and enroll in the college that aligns best with your academic and personal goals.
Accept Your Offer:
Now that you've got those acceptance letters, it's time to dig in and read them carefully. Pay attention to any conditions or requirements they've laid out for you in the acceptance package.
Assess the financial aid packages each college is offering. Consider tuition costs, scholarships, grants, and loans to determine which makes the most sense for you.
Once you've done your research and decided, it's time to officially accept the offer from the college you want to attend. Just follow the instructions they give you in the acceptance letter to secure your spot.
Receive Transfer Credit Evaluation:
Once you accept a college offer, they'll check out your previous college credits, also known as a transfer credit evaluation, to determine which credits can be transferred and count towards your new degree. They'll let you know the results, and if you think they missed something, you can appeal the decision.
Also, look for orientation and registration events specifically for transfer students. These events are super helpful in getting you familiar with the campus, meeting other students, and setting up classes.
Embrace Your New College:
Embrace the opportunities of your new college by getting involved! Clubs and activities are fantastic ways to enrich your experience and make new friends. Building connections with fellow peers and faculty can open doors for future opportunities!
College is a time of personal and intellectual growth. Make the most of every moment, and enjoy your new college's incredible experiences.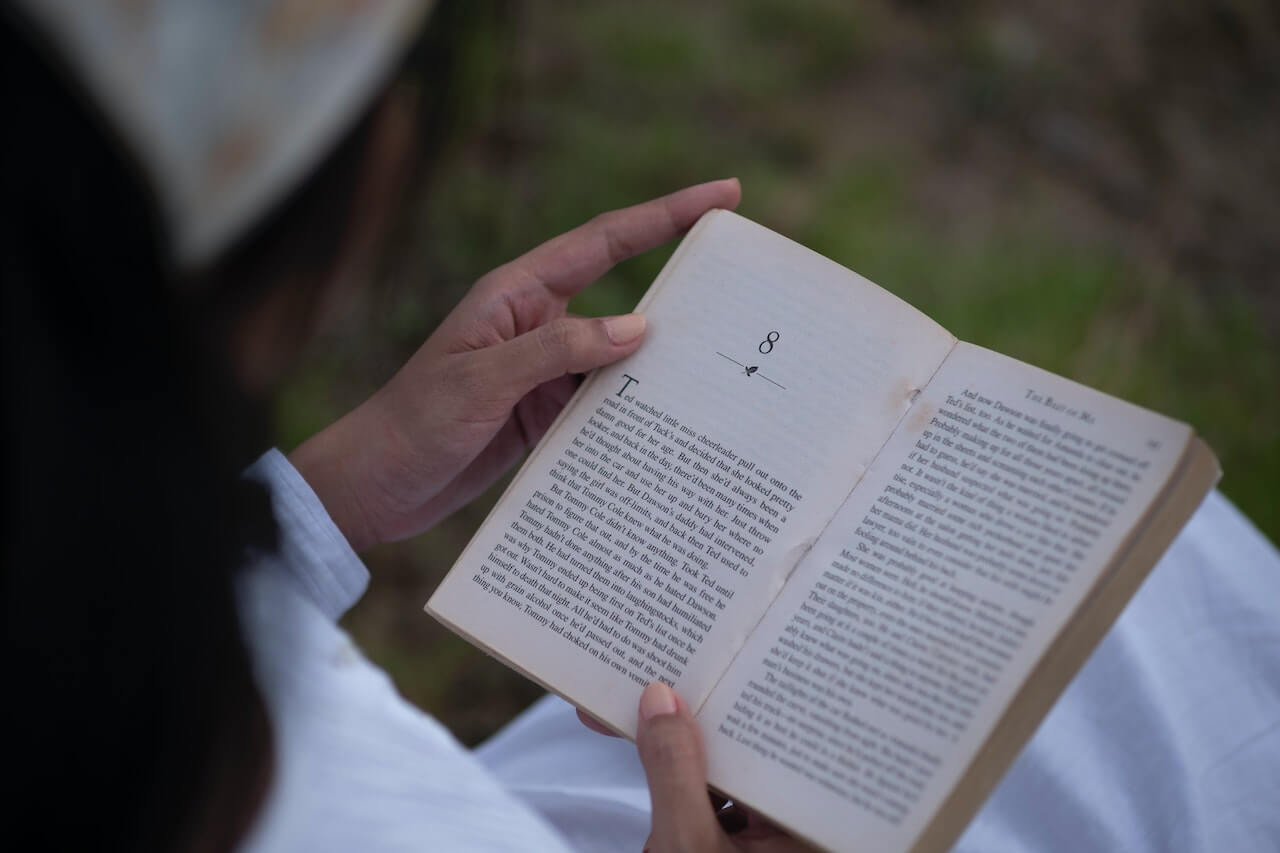 How Does the Transfer Application Compare to First-Year Applications?
Transfer applications and first-year applications have similarities and differences in their processes and requirements. Both applications may require academic history, essay prompts, extracurricular activities, letters of recommendation, and test scores.
However, the key differences lie in the evaluation criteria. For first-year applications, high school transcripts and standardized test scores carry significant weight, demonstrating the applicant's potential performance in higher education.
Whereas transfer applications focus primarily on college transcripts, showcasing the applicant's current performance in higher education. The transfer process typically focuses on meeting minimum academic requirements. However, each college and university will differ in their respective transfer processes.
Additionally, while first-year applications often highlight the applicant's interests and potential majors, transfer applications require more detailed explanations of how their previous coursework aligns with their intended major at the new college.
Moreover, first-year applications encounter a limited number of available spots in the freshman class. Transfer applicants encounter different levels of available space in various college programs, influenced by factors such as enrollment capacity and specific requirements tied to their chosen majors.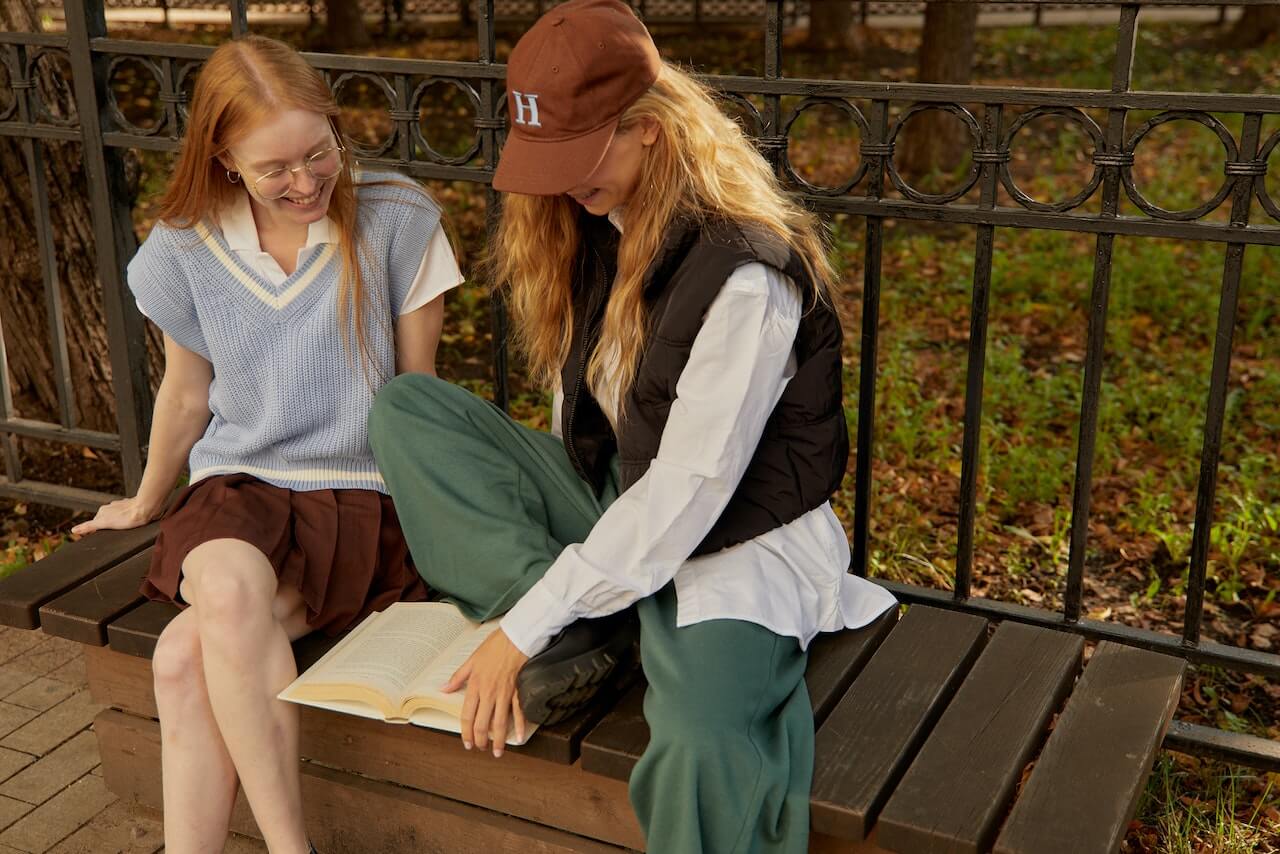 How Do I Know if All My Credits Will Transfer?
It's important to consider the number of credits that will be accepted from your previous institution. Some colleges may have a maximum limit on the number of credits they will accept for transfer, while others may be more flexible. Knowing how your credits will transfer can help you plan your course schedule and ensure that you stay on track to graduate in a timely fashion.
Determining the transferability of your credits depends on several factors. To start, contact the admissions or registrar's office of the institution you plan to transfer to and inquire about their transfer policies.
Ensure that your current and receiving institutions are accredited, facilitating the transfer process. You want to check for course equivalencies between your current and potential schools to see which credits are directly comparable. You should also be aware of any GPA requirements for accepting transfer credits.
Gather detailed information about your completed courses, such as syllabi and assignments, to aid in the assessment process. If you encounter challenges transferring certain credits, inquire about the appeal process. Researching and communicating directly with the relevant offices is essential to understand the specific requirements and possibilities for transferring your credits.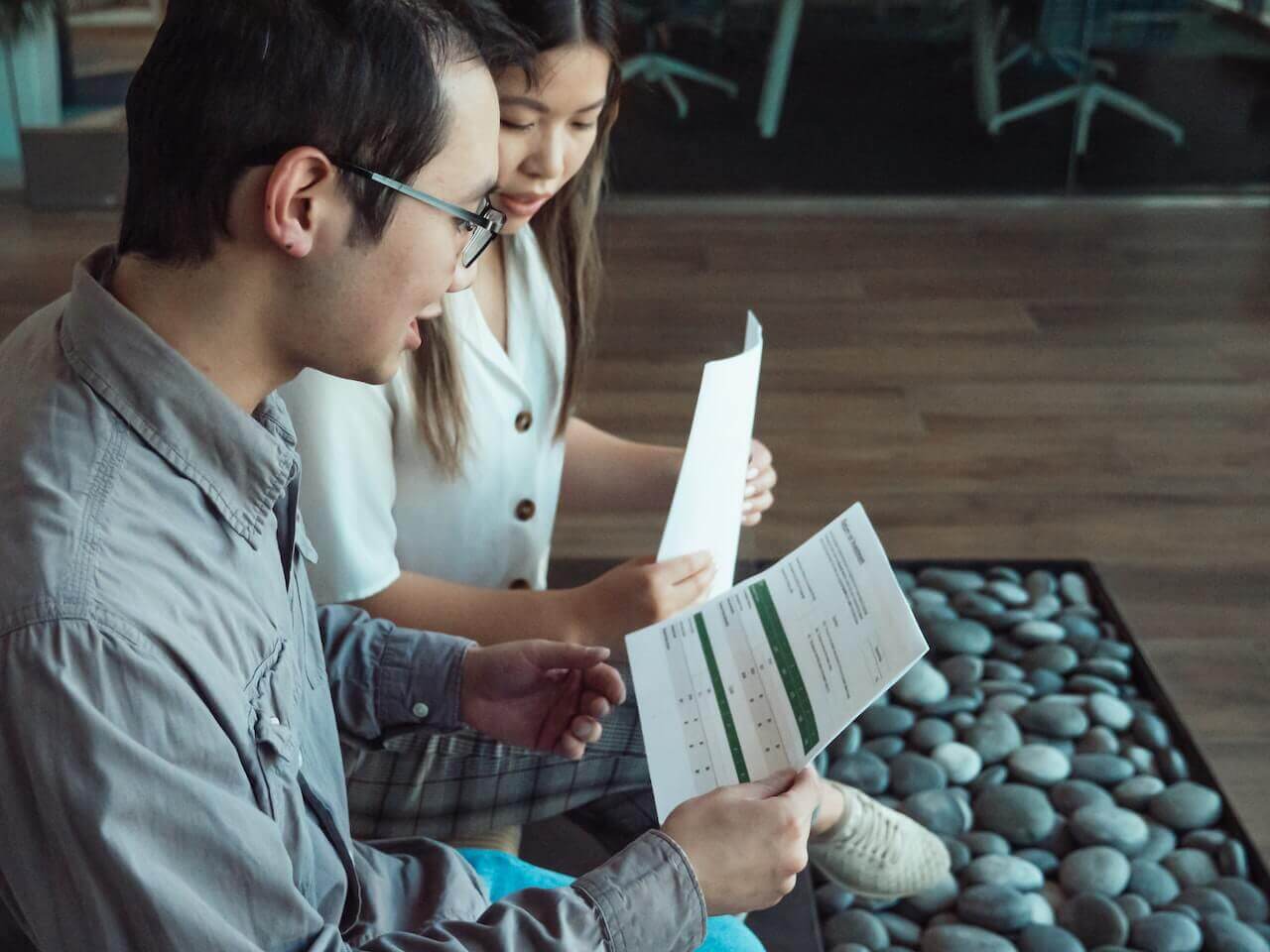 When is the Right Time to Transfer?
The timing of a college transfer can vary significantly based on individual circumstances, and it's important to consider multiple factors to make a well-informed decision.
It might be wise to consider transferring early in your college years. Those early course credits are often general education classes at this stage and tend to transfer smoothly across institutions. So you won't lose any progress toward your degree.
However, waiting too long to transfer can present challenges. If you've taken more specialized classes later in your college trajectory, they might not be credited similarly at your new college. It's essential to consult with academic advisors and admissions officers at the prospective college to avoid surprises. They can provide valuable insights into how your credits will transfer.
Social considerations are equally important when planning a transfer. Moving to a new college means starting afresh and building new relationships. You want to evaluate whether you're emotionally ready for this change and whether the new college can provide the social support and opportunities you desire.
Financial factors play a significant role as well. Understanding your current and prospective colleges' financial aid policies and scholarship opportunities is important. This knowledge will help you make an informed decision that aligns with your financial goals and minimizes any potential financial burdens associated with the transfer.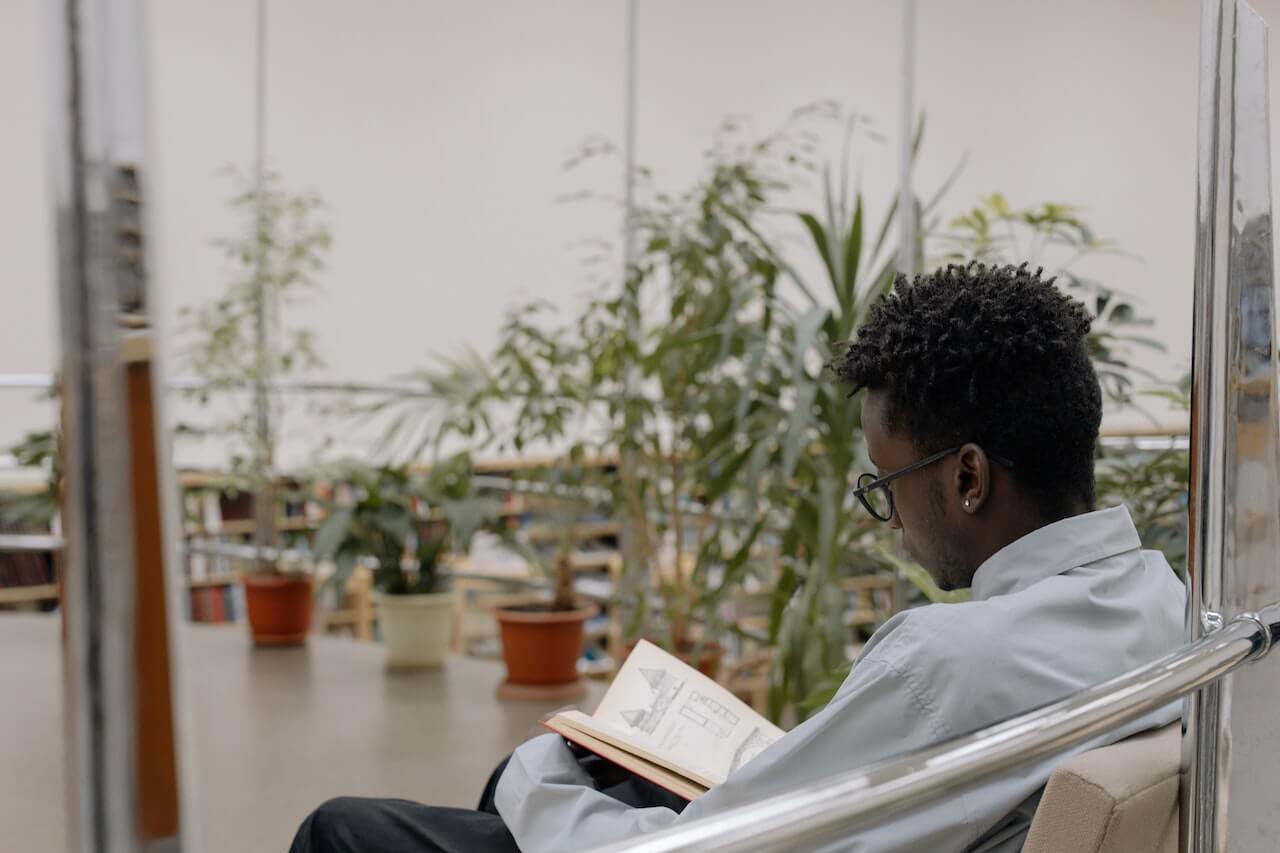 Transfer Student Application
Once you start applying, you can expect the process to include traditional components, such as an essay, along with new additions, such as letters of recommendation from current professors. You will want to make sure that your application has all the necessary components, giving you the best chance to successfully transfer colleges. Involvement in extracurriculars at your current college also helps to strengthen your application.
Be on top of the transfer student application deadline, and work hard to get into your prospective school. The more prepared you are, the more likely you are to successfully transfer colleges.
How to Transfer from One University to Another
Transferring colleges from one university to another is different from transferring from a community college to a university. When transferring colleges, it's important to know that high school transcripts don't matter as much as the transcript from your current college and letters of recommendation. Universities want to see the kind of college student you are and how much effort you put into your studies.
Just like applying to a university the first time, there are components of the application, such as the essay and the transcript, but it is much more focused on your accomplishments at your current school. Transferring colleges can look different depending on where you decide to go, but if you follow the basic application steps, you will have a good starting point.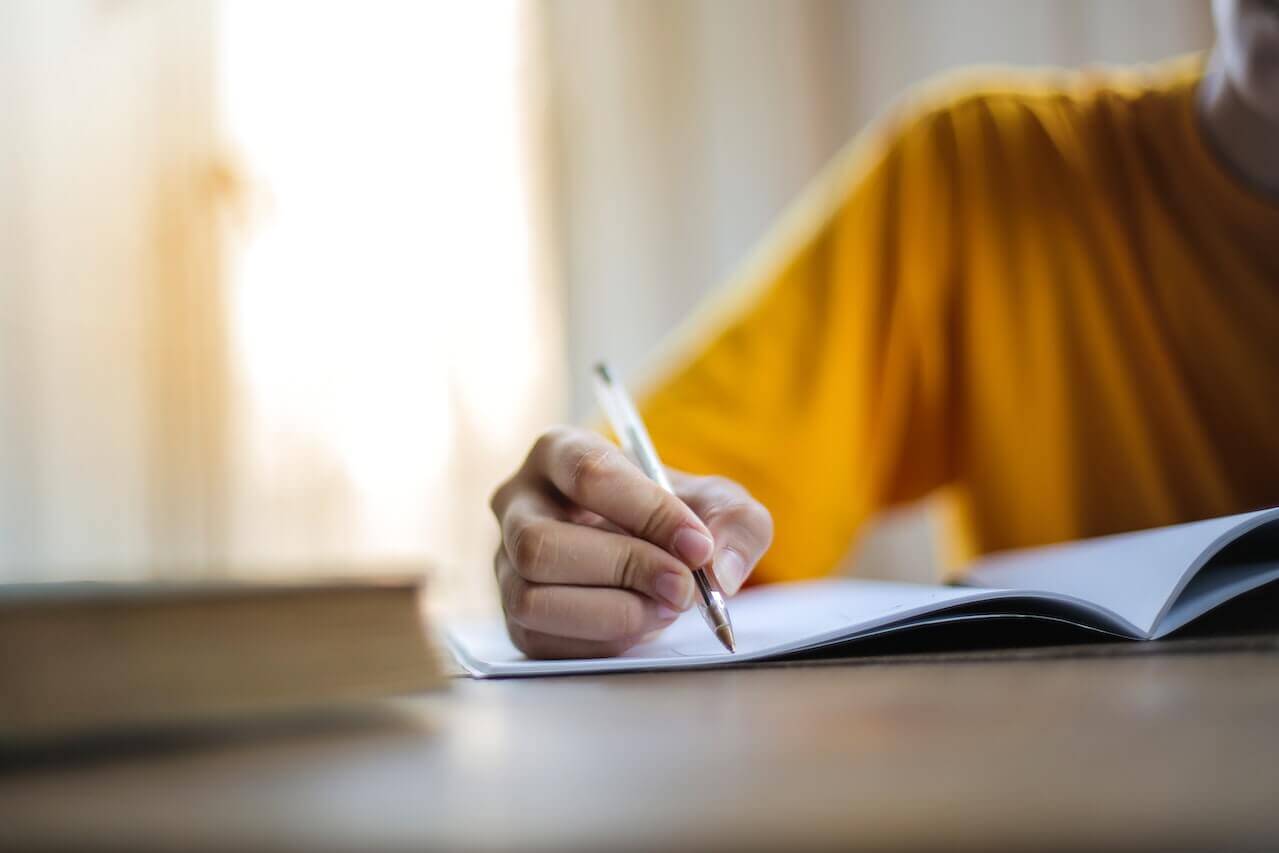 Examine the Risks of Transferring
There are a few risks to consider when transferring colleges. Prospective transfer students need to evaluate the risks to determine whether they outweigh the benefits.
Risk of Credit Transfer
There's a good chance all the credits from your previous college will not transfer to your new school. You may have to retake courses you've already completed, or you'll have spent more money on courses that do not contribute to your degree.
For instance, if you earned 30 credits at your community college and transferred to a four-year university, but only 24 credits were deemed transferrable, you'd lose six credits and have to make up for them at your new school.
It's essential to carefully review the credit transfer policies of the college you plan to transfer to and work closely with their academic advisors to ensure a smooth credit transfer process.
Financial Considerations for Transfer Students
As a transfer student, it's essential to carefully consider the financial aspects involved in transferring colleges. Start by comparing tuition costs between your current college and the potential transfer options to understand the financial impact of switching schools.
Next, evaluate how transferring might affect your current financial aid package. Contact the financial aid administrator at all prospective schools to explore available options for financial aid. Additionally, research scholarships and grants are available specifically for transfer students. These can be valuable in offsetting the cost of tuition and related expenses.
Take into account the cost of living in the new location. Consider factors such as housing, living costs, and transportation expenses, especially if you plan to commute or need to travel between campuses. Exploring work opportunities, both on and off-campus, is also important to consider.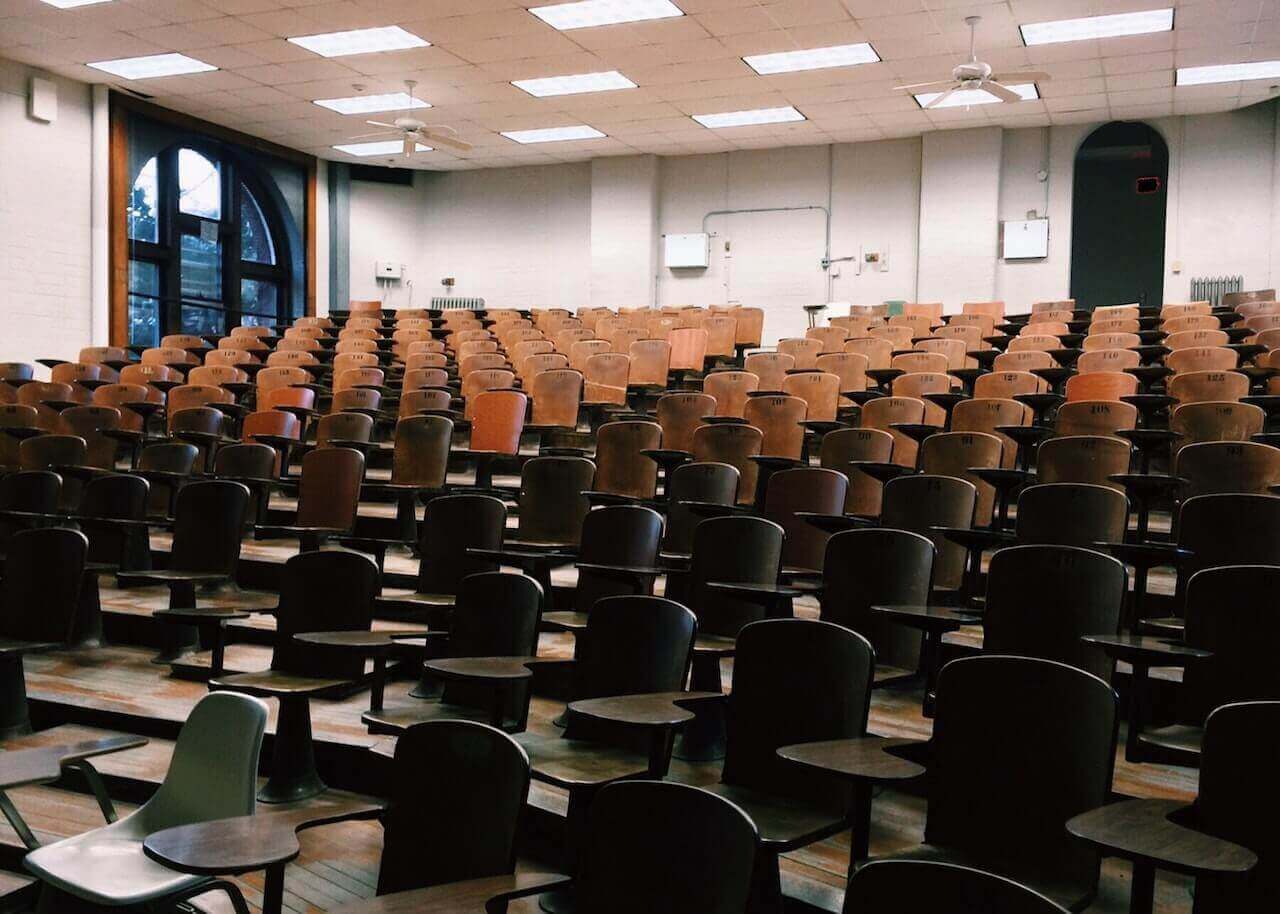 Frequently Asked Questions About Transferring Colleges
Can I appeal my college transfer credits?
Absolutely! You can appeal the decision if you're not satisfied with how your college has evaluated your transfer credits. You'll likely need to provide additional documentation or evidence to support your case. It's important to contact your academic advisor to learn more about the appeal process.
Will colleges look at my high school grades when I transfer?
When transferring, your primary academic record will be from the college you are currently attending. However, some colleges may ask for your high school transcripts if you have not completed a certain number of college credits or if they need additional information to evaluate your application.
How does transferring colleges affect financial aid?
Transferring colleges can have implications for your financial aid. Still, it will depend on various factors, including the policies of the colleges involved and the type of financial aid you receive. You'll want to fill out the FAFSA application for your new school and speak to the financial aid office.
Now that you've learned about transferring colleges, you may be interested in how to save money while in college! Browse the Bold Scholarship Blog for the latest college and scholarship updates!