How Do Scholarships Work?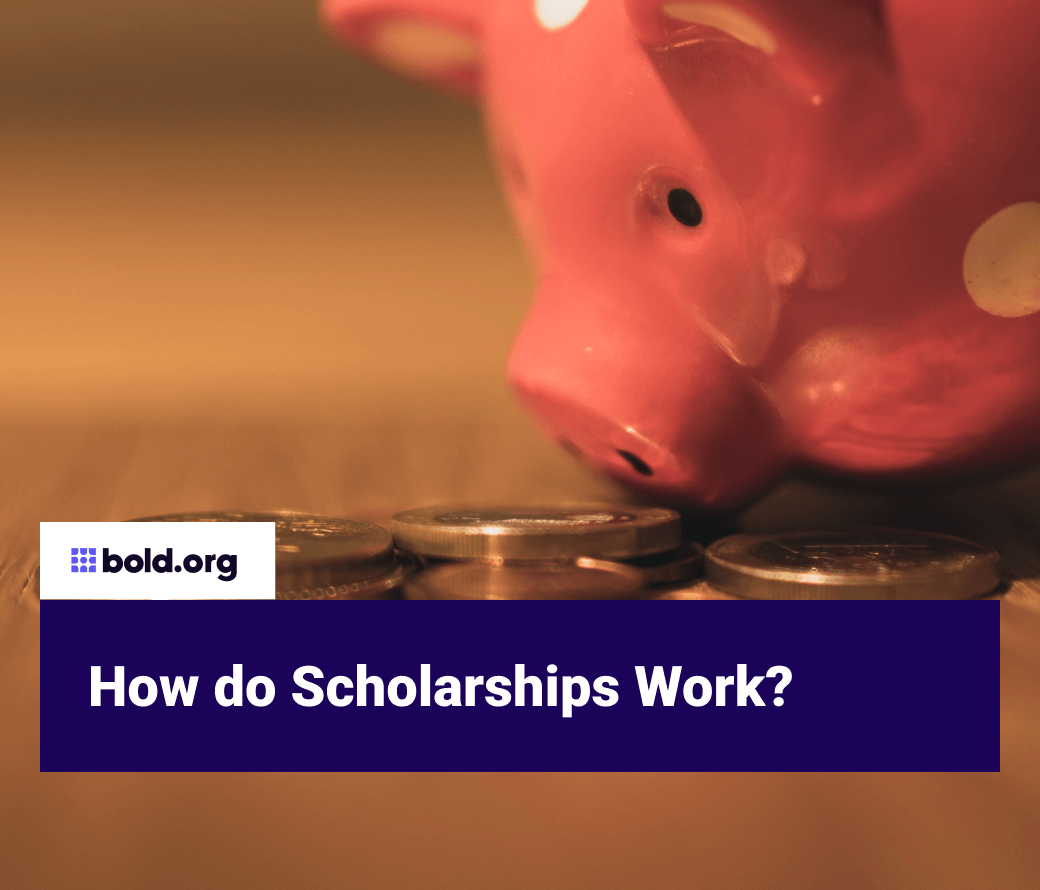 Top scholarships with upcoming deadlines
Say "free money," and instantly, every current or prospective college student is listening. Given how expensive college is, students may be looking toward financial aid and scholarship opportunities to fund their studies. Scholarships work to alleviate paying for college expenses, giving about 1.7 million scholarships each school year. This allows approximately 63% of undergraduate students to receive at least one grant or scholarship to pay for their schooling.
But how does that actually work? Students can find and apply for scholarships they are eligible for with the chance of being chosen as a recipient. For more information on the scholarship process, explore this guide to understanding how scholarships work.
Want to start earning scholarship money? At Bold.org, you can apply to exclusive scholarships just for you. Sign up here and begin your scholarship search.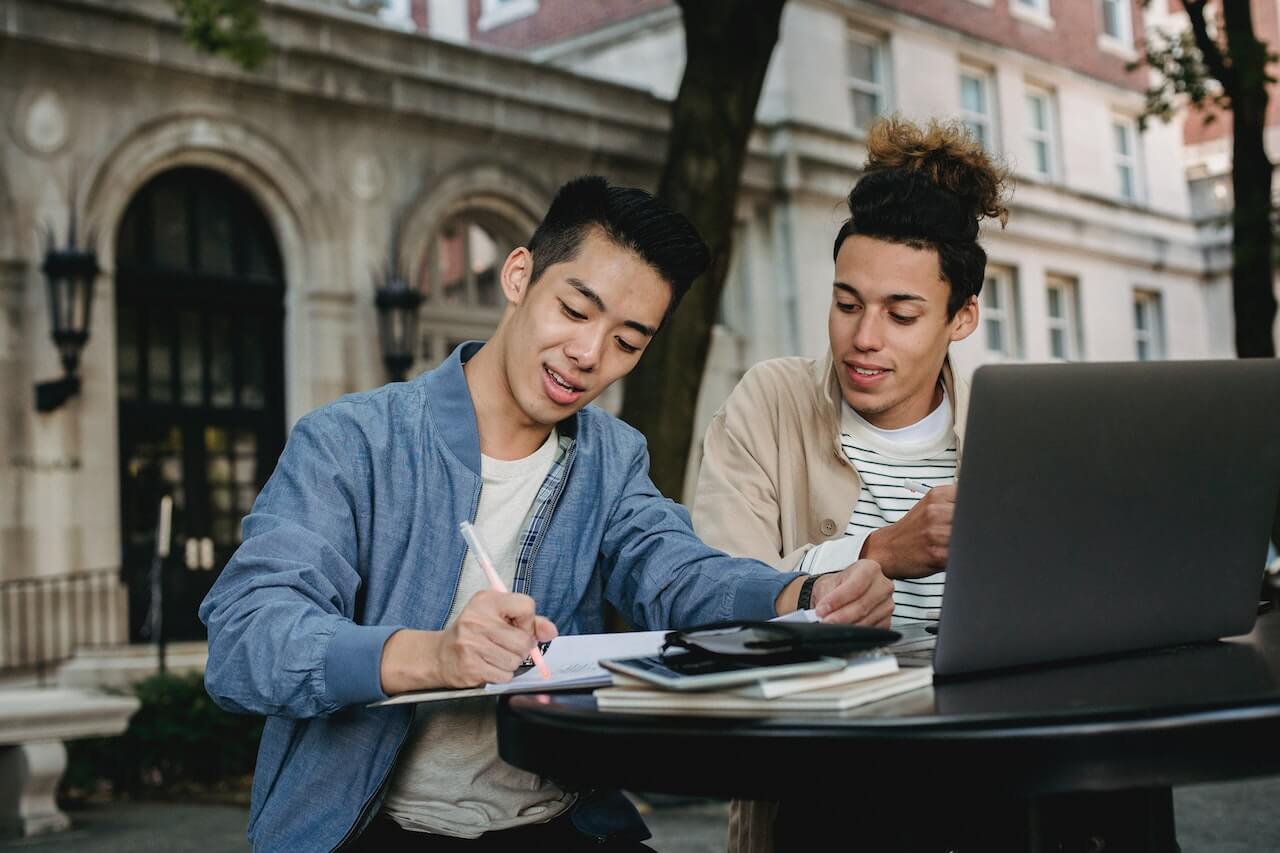 What is a scholarship?
A scholarship is a financial aid award that is granted to students to assist them with paying for college. Essentially, scholarships are free money that doesn't need to be paid back. Scholarships allow many students to graduate with no student loan debt, or a lesser amount, which can average out to $30,000 annually.
In 2021, the average amount of student loan debt totaled $31,100, causing greater concern for individuals seeking a college degree. Tuition makes up a large portion of college expenses, but students are still responsible for room and board, books, and personal expenses. Fortunately, there are merit-based scholarships, private scholarships, and plenty of other opportunities that can help students pay for college.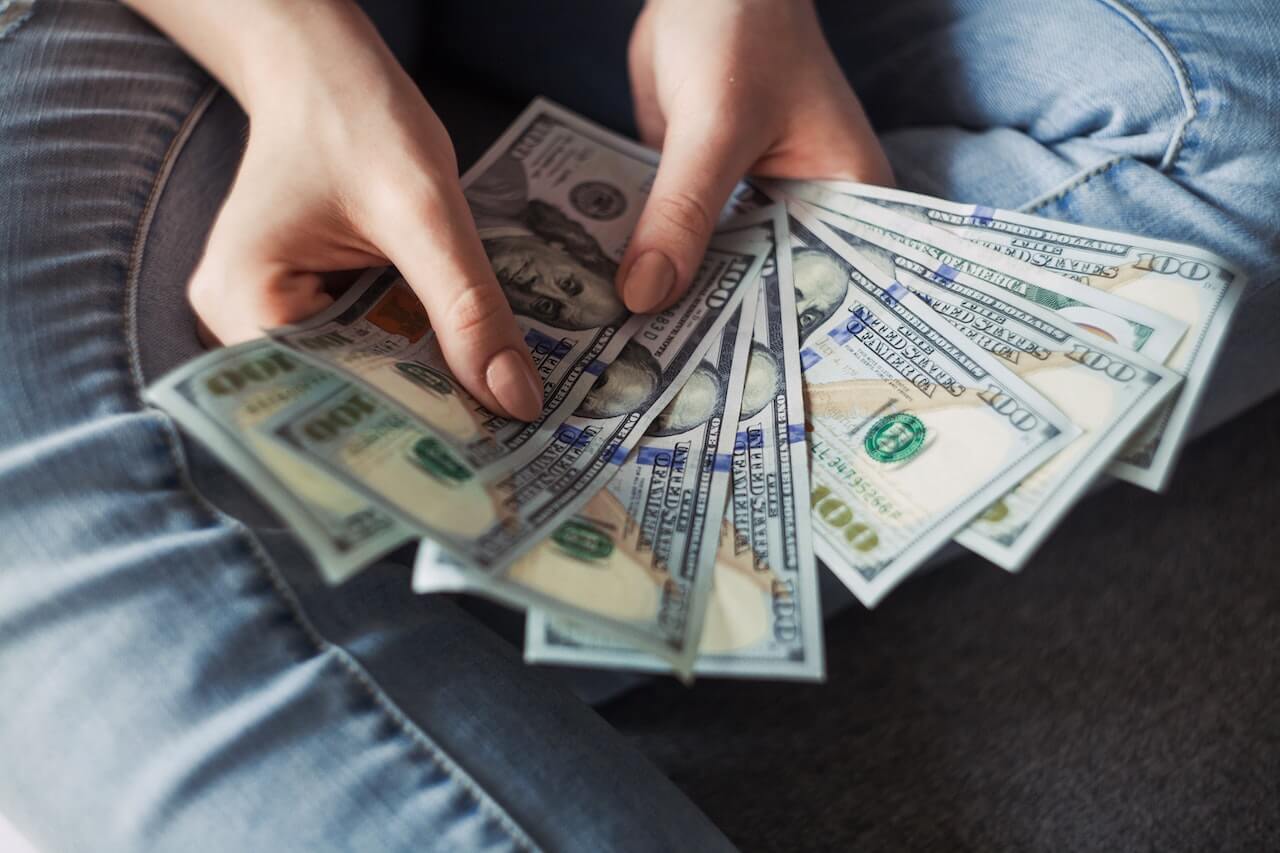 How to find scholarships
The scholarship search usually begins with narrowing down your interests to determine which scholarships you'll be eligible for. Some scholarships will ask students to have community service experience, be majoring in a specific field, or be located in a certain state. Doing a Google search will allow you to narrow down scholarships that you think you'll be eligible for, and could help you decide which university or college to attend.
Financial aid awards and scholarships may also be listed on university websites. If you are looking for major-specific scholarships, you could benefit from checking the school's website to see if you are automatically considered for them or need to fill out a separate application.
Get Matched to Thousands of Scholarships
Create your Bold.org profile to access thousands of exclusive scholarships, available only on Bold.org.
Create Free Profile
As you look for scholarships specifically on Bold.org, use filters for your education level, major, interests, background, and more to find the best scholarships for you. Visit the scholarship search page to begin finding scholarships.
How do you get a scholarship?
Winning scholarships will require some work, but it is feasible and there are many to choose from! Make sure to keep good academic standing and to stay on top of deadlines for the scholarships you want to apply for!
If you need further assistance, it is recommended that you speak with your high school counselor for tips and advice on how to stand out and stay on top of the scholarship application process.
How do you apply for a scholarship?
The process of applying for scholarships doesn't have to be stressful — staying on top of deadlines and required materials will significantly reduce stress and allow you to produce a high-quality scholarship application. Each scholarship provider or organization will have its own criteria and requirements, which are usually listed on the website.
Merit-based scholarships may require you to provide a transcript or record that highlights your GPA. For graduate students, the scholarship donor may ask you to provide the official transcript from your alma mater.
Oftentimes, most scholarships will ask for a personal essay or for students to answer essay questions that highlight their academic goals or reasons why they're the best applicant. Make sure to give yourself enough time before the deadline to draft and edit your responses, and ask a friend or academic counselor to proofread your drafts.
Lastly, some scholarships may ask students to include a letter of recommendation as part of the scholarship application. A letter of recommendation will give scholarship donors an extra perspective of the type of student and person they are, and will help them stand out among other applicants. In addition to staying on top of deadlines, make sure to give adequate notice to the person writing you a recommendation so they have enough time to complete it. Most students ask a teacher to write them a recommendation, but they can also ask a church pastor, sports coach, or advisor from a student organization.
Wondering if scholarships expire? Check out this blog to learn more!
How do athletic scholarships work?
Athletic scholarships are awarded to students interested in being student-athletes at the college level and can be awarded by a university or private donors. Since being a student-athlete sometimes equates to a full-time job, some universities offer financial assistance in the form of stipends as well.
Scholarships for student-athletes are often awarded to students still in high school, however, there are athletic scholarships for students who have played a sport in high school or show a strong passion for a sport.
How do you apply for an athletic scholarship?
Applying for an athletic scholarship works the same as applying for other scholarships. There may be a GPA requirement that students must earn once school begins and maintain for the next four years. The only catch for student-athletes is that the recruitment process might start earlier than senior year. Students will have been in contact with a recruiter or coach from the university already and might have committed to a school.
Student-athletes do not need to apply for these scholarships — they will automatically be considered once they have committed to the school. However, Division III schools do not provide athletic scholarships like Division I and II do. Division III schools award merit aid or need-based scholarships, which depend on availability as well.
Want to start applying for athletic scholarships? Take a look at this exclusive list of athletic scholarships on Bold.org.
How do academic scholarships work?
Academic scholarships are awarded based on academic performance and typically require students to maintain a certain grade point average (GPA) to keep the scholarship. These scholarships are awarded by the admissions office and do not require their own application. Some national organizations and societies, such as the National Merit Scholarship Program, will award merit scholarships to academically talented students in the U.S. through qualifying tests like the Preliminary SAT/National Merit Scholarship Qualifying Test (PSAT/NMSQT).
How do you apply for an academic scholarship?
In order to apply for an academic scholarship, make sure that your grade point average meets the requirements, and that you are in good academic standing at the time of application. Scholarships will ask you to provide a transcript in order to verify your GPA and might ask you to answer essay prompts as well. Make sure to give yourself enough time to draft and edit your essay prompts.
Some scholarship opportunities require a letter of recommendation or two. Don't fret — many teachers and academic advisors are used to being asked for letters of recommendation and are more than happy to help. In order to help write an outstanding letter, recommenders may ask for a list of your interests and student involvement, or for a resume (if you have one!). In order to avoid feeling overwhelmed, make sure to prepare your materials ahead of time for both yourself and the recommenders.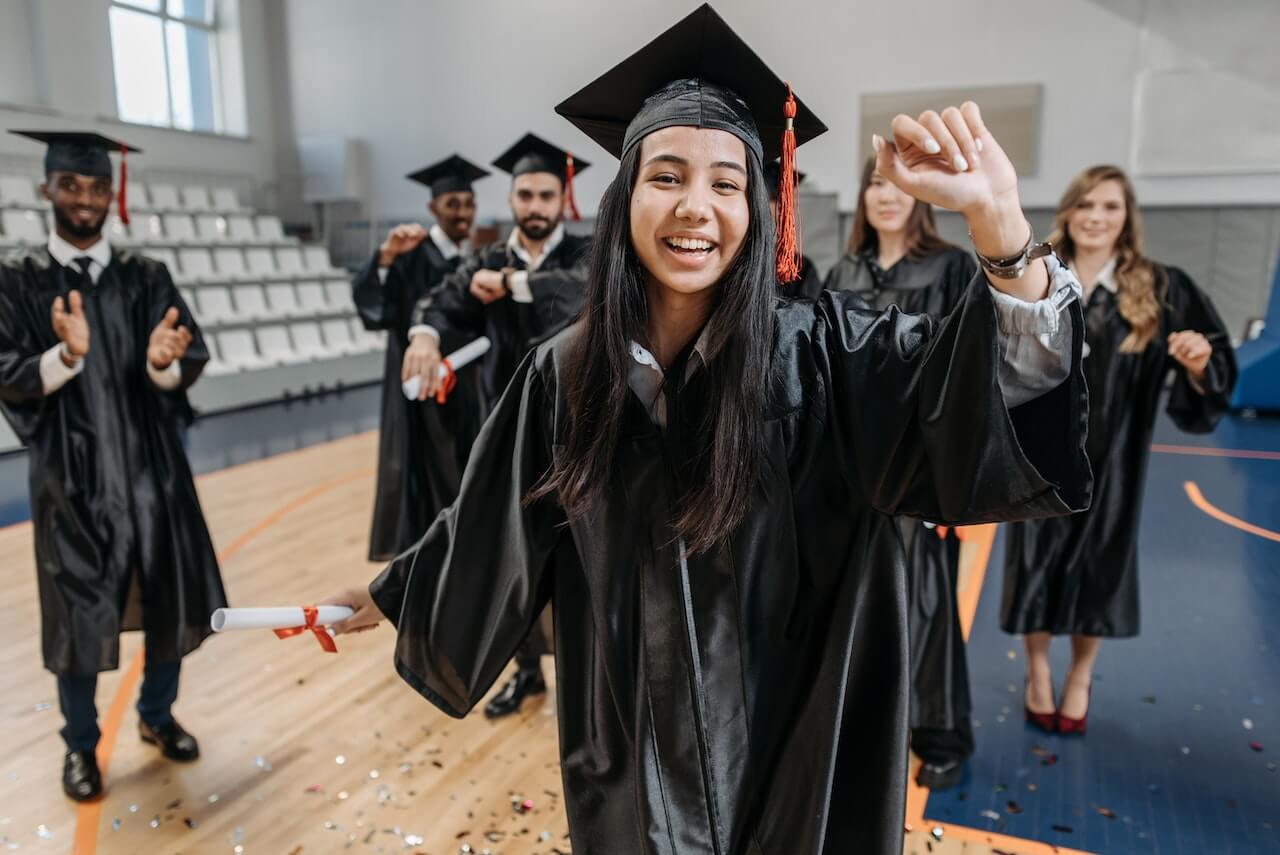 How does scholarship money work?
Scholarship money typically goes directly to the financial aid office at your college or university. The scholarship money will then cover direct college costs like room and board or tuition, and may also lower the loan offer that a student could've previously been given.
Sometimes students will be awarded a check and will need to deposit the money into their bank account before reporting the scholarship award to their school. In this case, the student has more control over how to spend the money and could use it toward buying books for the semester or on transportation.
What does scholarship money cover?
Scholarship money can cover all kinds of academic expenses! Unless it is stated by the scholarship, students are allowed to use a college scholarship for more than tuition. Keep in mind that money directly sent to your school could lower the loan offer you can take out or affect the grants that the university awarded you, depending on your school's scholarship policies.
In most cases, the financial aid office is responsible for your winnings and will apply the money to your bill. However, some particular groups might send you the money directly, or the financial aid office could send you the scholarship as a tuition refund. If that occurs, you can have more control over the scholarship and the money owed for books and transportation costs.
How to write a thank you letter for a scholarship
Writing a thank you letter for a scholarship is just as easy as writing a standard thank you note. Start by expressing your gratitude to the scholarship donor for sponsoring a portion of your studies. Make sure to include information about yourself: your grade level, major, hometown, etc. This is so the scholarship providers can get to know you a little bit and see how their scholarship money will jumpstart your schooling and career.
Also, you may give a little update on what your academic life looks like! You can include details about internships you have done, upcoming classes you're looking forward to, or any involvement you have in student organizations that could be connected to the scholarship provider.
For more tips on how to write a thank you letter, check out this guide!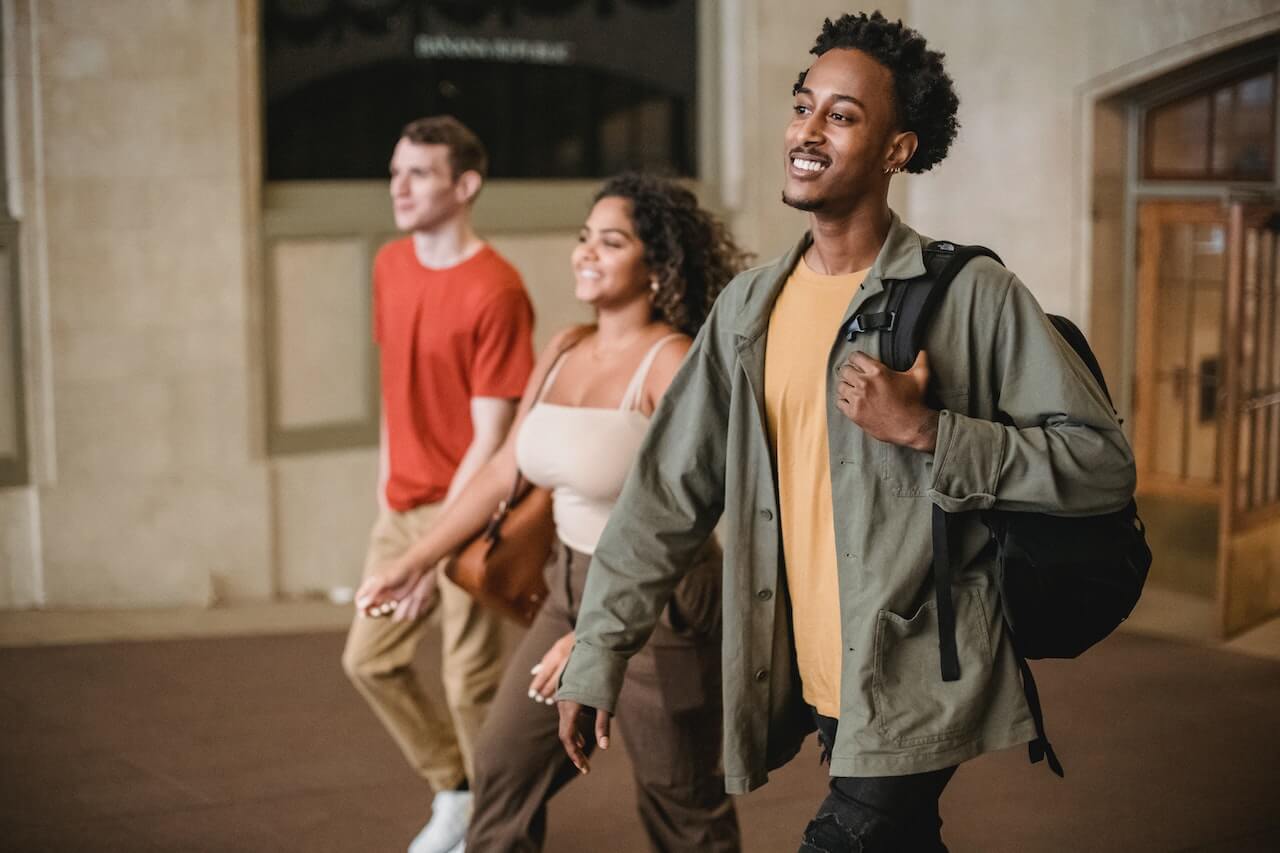 Frequently asked questions about scholarships
Are scholarships taxable?
Scholarships are generally not considered income so, in most cases, you won't have to pay taxes on the scholarships you receive. However, there are exceptions to this rule so always be sure to check with your scholarship provider. For example, if the funds are used for qualified college costs, including college tuition, course fees, and books, the money generally will not be taxed.
In contrast, if the money is used to pay for college-related costs like room, board, and travel, or if the money was given in the form of a teaching assistantship, then it may be taxed. Additionally, if you receive scholarship money that is worth more than your total educational costs, the excess may be taxed.
What is a full-ride scholarship?
A full-ride scholarship is a financial award that covers all of your expenses, not just tuition. In addition to covering your tuition, full-ride scholarships can cover housing, meals, lab fees, books, and more. These scholarships can be awarded through a university or college or professional organizations. The criteria for each scholarship will depend on each scholarship provider.
How many scholarships can you get?
There is no limit to how many scholarships you can receive — students can apply and earn as many scholarships as they can! Many students receive more than one scholarship to fund their education, which will be added to their financial aid packages. Scholarship awards will significantly lower the need for student loans!
Scholarships can amount to the entire cost of your education-related expenses, but cannot exceed more than what is expected for students to pay for college. As previously mentioned, college scholarships work to alleviate the burden of paying for college expenses, so any money awarded can go to tuition, course fees, or books.
When should you start applying for scholarships?
If you are a prospective student, it is recommended that you apply for scholarships as soon as possible! It's important to stay on top of deadlines early in the school year. High school students and high school seniors usually apply the summer before their incoming year. A majority of these scholarships will consider your application at the time that you are applying to college, but there are scholarships for any education level as well.
If you are already enrolled in a four-year degree program, it is still encouraged that you apply early and be cognizant of deadlines the summer before the academic year starts. Deadlines for college applications and standardized tests will also creep up on you, so in order to avoid feeling overwhelmed it's recommended that you apply as soon as possible.
Make sure to gather the necessary materials and scholarship requirements early on to avoid becoming overwhelmed — especially once the school year starts. If you are unable to find scholarships that early that you're eligible for, don't worry! There are deadlines all throughout the year so there will be many scholarships still available outside of the summer window.
To learn more about scholarships and start applying, sign up for Bold.org.