How to Find Scholarships for College Students in 2023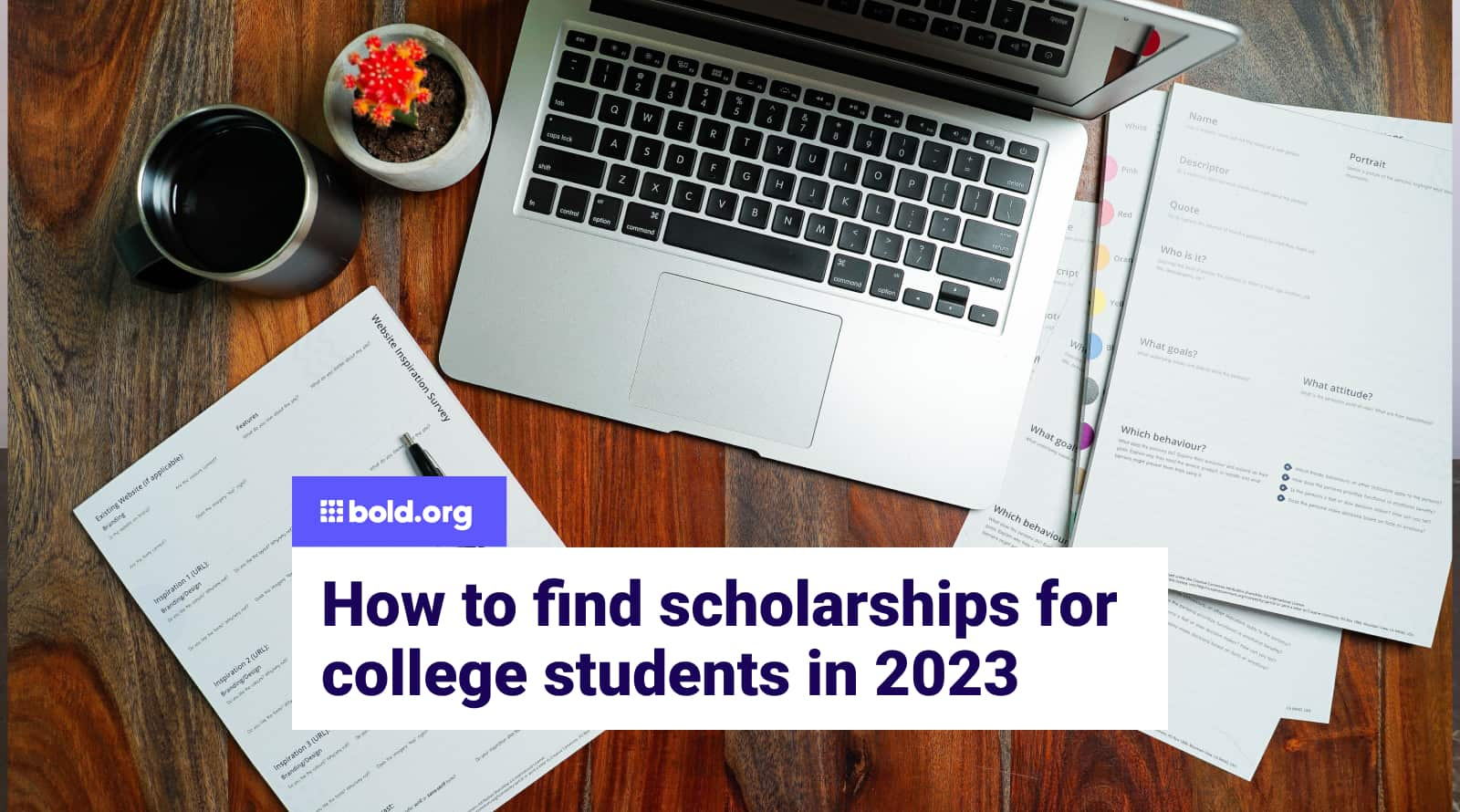 Top scholarships with upcoming deadlines
Due to the high cost of higher education institutions, many young people are trying to find scholarships for college students to reduce the cost of college.
College expenses at higher education institutions vary immensely, but on average, college students attending universities can pay anywhere from $6,000 to $15,000 for a year of school. Some college students can save by attending a degree program at in-state public institutions, which have an average tuition cost of $9,970, in contrast to out-of-state institutions, with an average tuition of $25,620, and private colleges, with an average tuition of $34,740. These numbers do not reflect the total living cost for the year for college students, including the cost of room and board, books and supplies, transportation, and other expenses.
These larger-than-life numbers seem completely out of reach for many college students. When facing college costs, many undergraduate students turn to loans. Nationwide in 2022, 43.4 million individuals will have federal student loan debt; the average federal debt balance is $37,014.
While trying to reduce student debt, many college students search for scholarship opportunities. However, sifting through the many available scholarships to find legitimate ones is time-consuming for already busy college students. This article gives college students resources on how to find scholarships and provides a list of scholarship opportunities on Bold.org.
Create a Bold.org profile and use the scholarship search feature to access hundreds of exclusive scholarships.
How to find scholarships for college students
The best place for current college students to find college scholarships is Bold.org. Bold's scholarship search engine is an excellent platform for finding college scholarships. On Bold.org, the scholarship search engine is refined and aimed at helping students find college scholarships that are relevant to them.
You can search scholarships by keyword and sort to see the newest vs. oldest scholarships, nearest vs. farthest deadline and lowest vs. highest amount. If you aren't sure of what to search for, you can also view the most popular searches.