IRS Guidelines for Starting a Scholarship Fund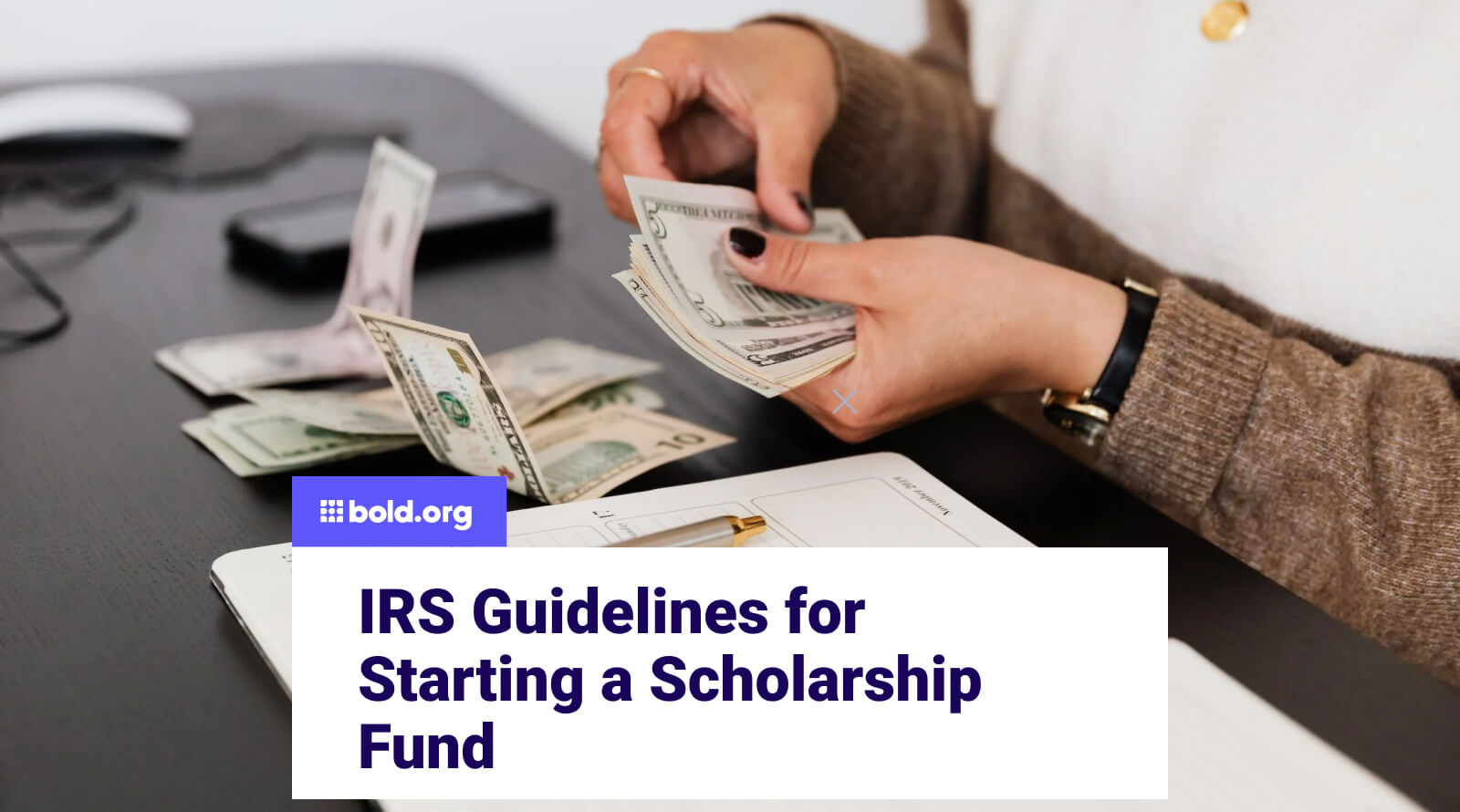 Top scholarships with upcoming deadlines
Setting up a scholarship fund is an extremely rewarding way to pay it forward and give back to your community. Starting a scholarship has a long-term impact on students' lives. After all, scholarships help students pay for higher education and ultimately give them access to a lifetime of opportunities.
Unfortunately, creating a scholarship program on your own is an expensive and time-consuming process. You'll have to jump through a maze of legal hoops to understand the Internal Revenue Code (IRC) and complete the necessary paperwork to establish a tax-exempt organization.
Using qualified scholarship management services like Bold.org allows you to bypass these legal intricacies and focus on creating your award and choosing deserving potential recipients.