Do you have to pay back scholarships?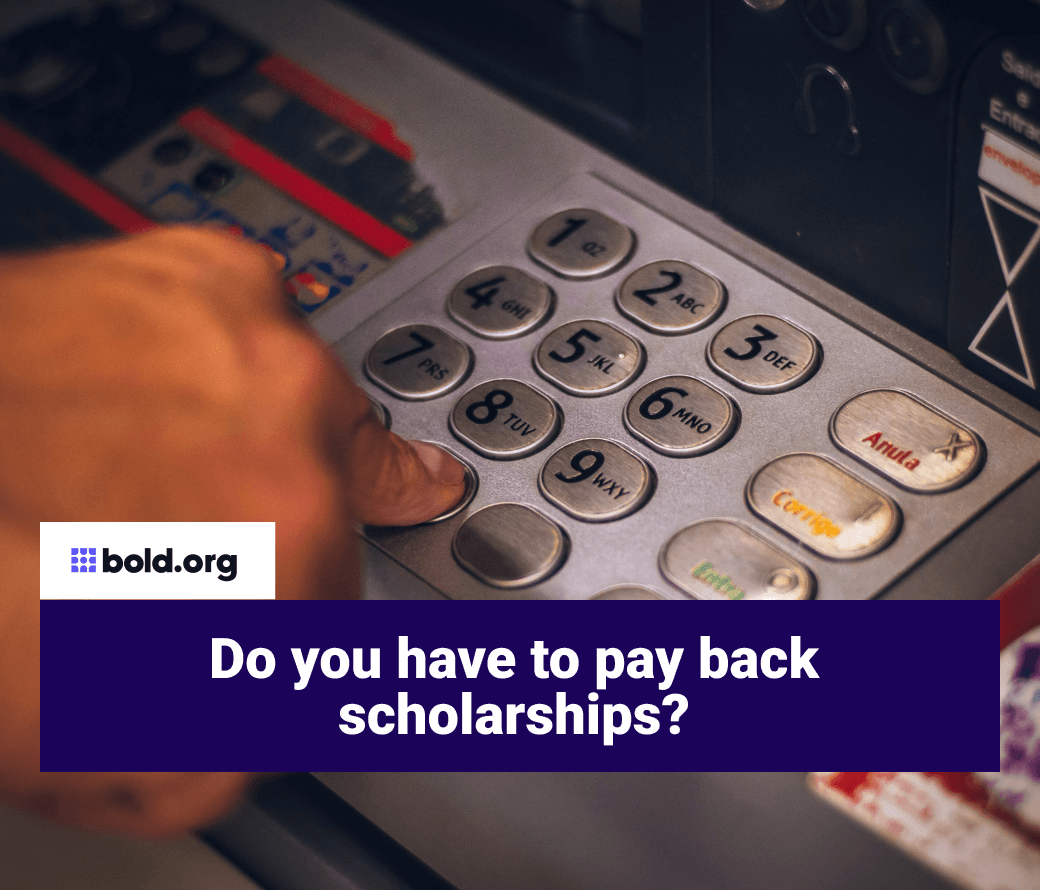 Top scholarships with upcoming deadlines
With the rising cost of higher education, many students are looking for ways to cover the cost. While some students can turn to an expected family contribution, a college fund, or dipping into their savings account, many with exceptional financial need rely on financial aid. Around 84% of students receive some form of financial aid to pay off college education expenses.
For example, there are federal student loan options that students can consider. The downside is that federal and private loans have led many undergraduate students to take on long-lasting student loan debt. Scholarship awards are another form of financial aid to help students attend college, with 63% of all undergraduates receiving at least one scholarship. Scholarships have been a source of free money for students to pay the cost of college attendance without building student debt. Unlike federal student loans and other loans, scholarships do not have to be paid back, so they are oftentimes a much more feasible option for graduate and undergraduate students.