How is a student loan different from a scholarship?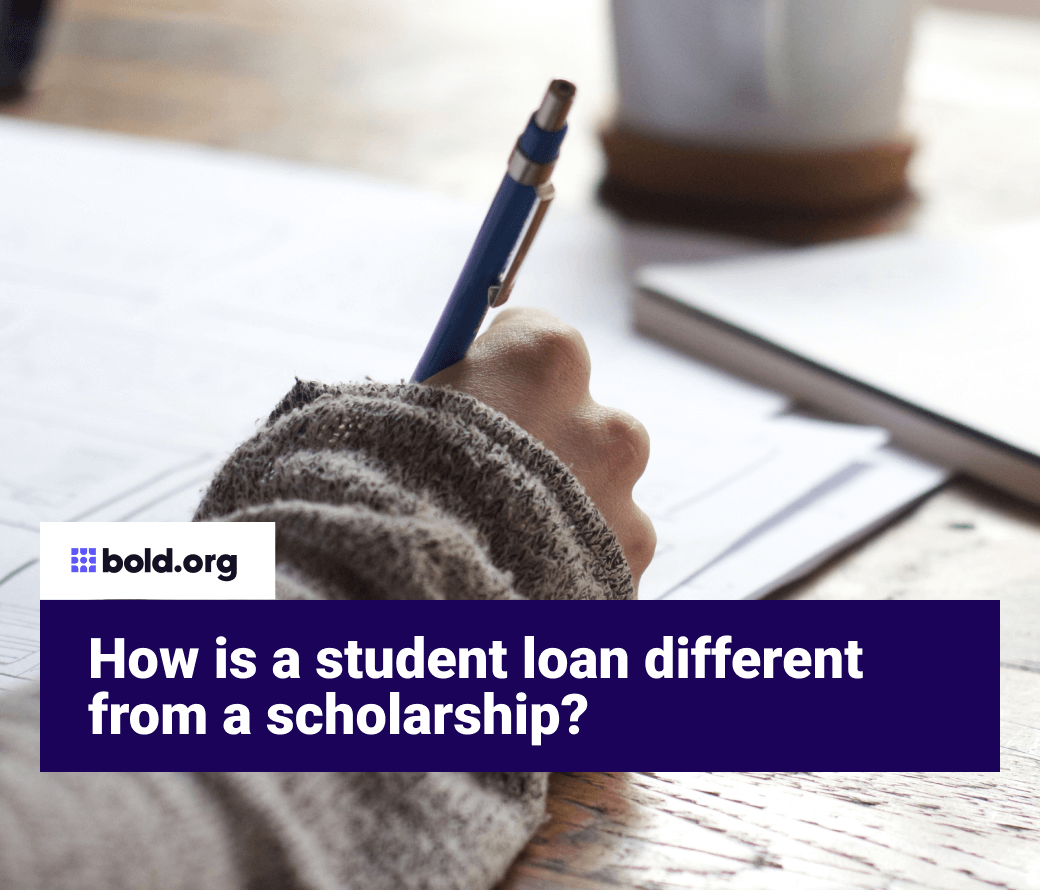 Top scholarships with upcoming deadlines
The average cost of a college education has more than doubled in the 21st century, with an annual growth rate of 6.8%. As a result, many college students have been relying on financial aid to keep up with the rising costs. Students use financial aid to pay for 92% of higher education costs, with 84% of students receiving some form of financial aid. Between student loans to scholarships, students who pursue higher education are sure to find the financial aid they need.
However, the difference between the two can also be the difference between college expenses now and student debt later on.
So, how is a student loan different from a scholarship? In short, scholarships are "free money," while student loans are "borrowed money."
Create a profile on Bold.org to access hundreds of exclusive scholarships with more added daily.
How do scholarships work?
Scholarships are a form of financial aid that is awarded to students to assist them in paying for college.
Some types of scholarships, including a full-ride scholarship or merit-based scholarship, can be funded by the federal state government. In fact, 47% of all grants and scholarships come from the federal government.