Can you keep extra scholarship money?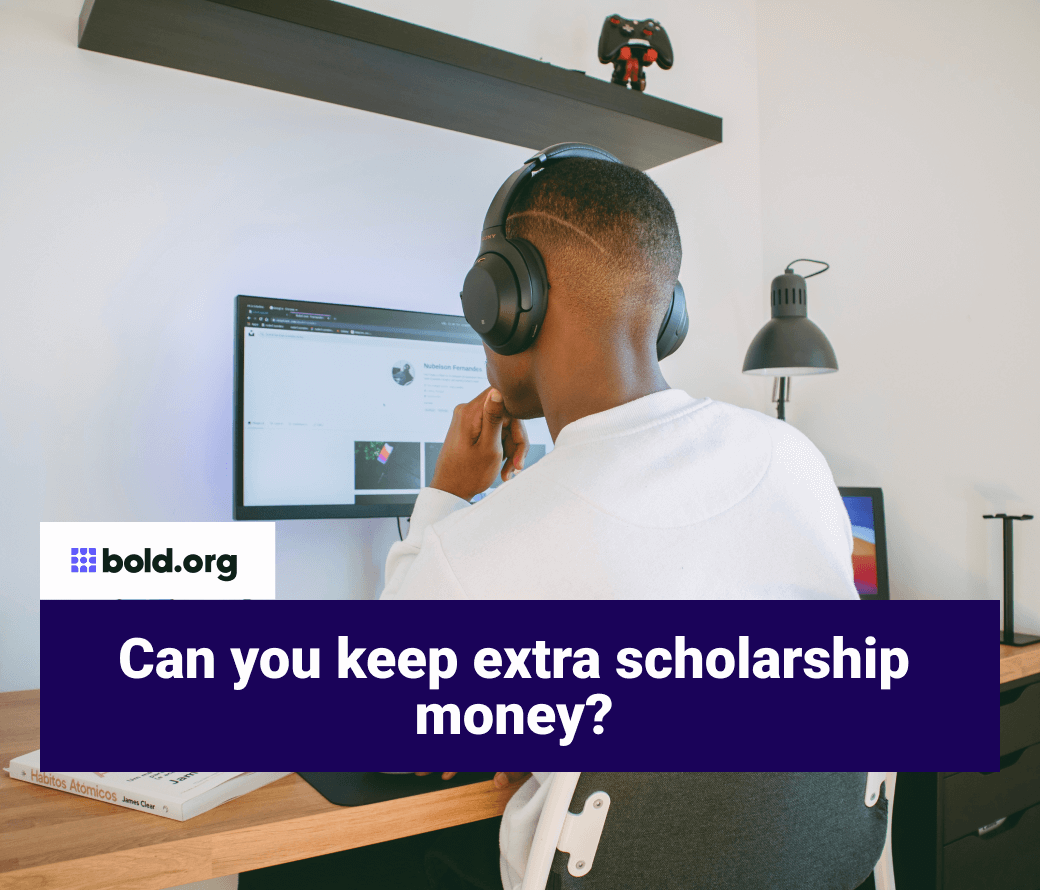 Top scholarships with upcoming deadlines
Leftover scholarship money is incredibly rare, since students are only able to receive as much scholarship money as needed to cover tuition. A general rule of thumb is that the total amount of financial aid you receive cannot exceed your cost of attendance (this includes the student loan component of the package).
However, leftover scholarship money is not completely unheard of. Under certain circumstances, it is possible to have leftover scholarship money or other money from your financial aid package. Where this extra money goes is dependent on the individual conditions of the situation.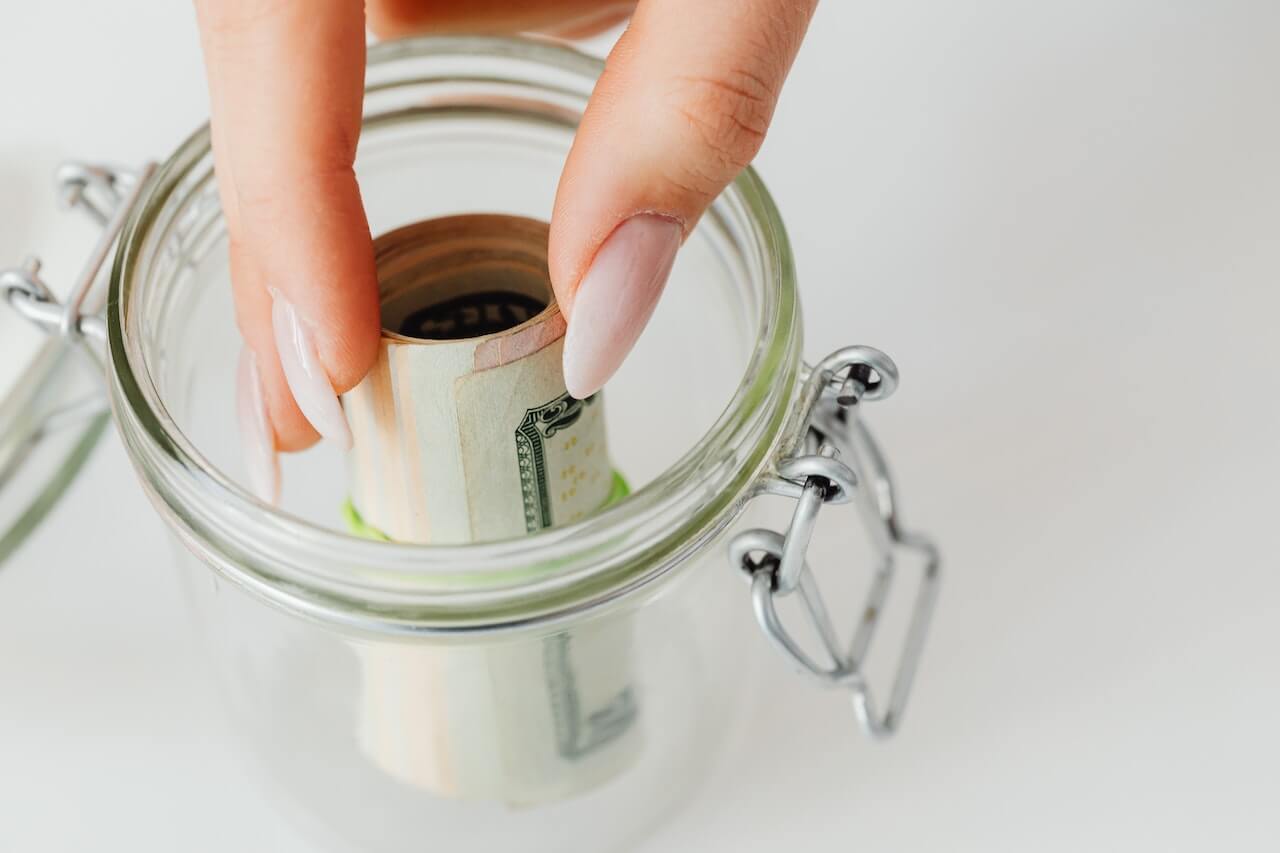 Create your profile now and discover which exclusive scholarships you're eligible for on Bold.org.
Refund check
For instance, depending on the rules of your school's financial aid office or your scholarship providers, you may receive a refund check. You can hypothetically do anything you want with this money, but you will likely have to pay taxes on it. This situation is somewhat more rare, and you will likely not receive a refund check in this manner.
Other college costs
If the extra scholarship money does not go to you as a refund check of free money, you can still negotiate with your financial aid office and/or your scholarship provider to put the money towards other related, but not necessarily required, college costs. This could include the cost of notebooks, field trips, rent, groceries, and more.
Graduate school
You can also ask your scholarship provider if you can use the money for graduate school. Once again, this requires a conversation with the provider and with your financial aid office, but if you plan to pursue post secondary school, you could be allowed to spend scholarship money leftovers in this manner.
Student loans
Similarly, if by some special circumstance you have too much scholarship money and student loans, you can use the scholarship money to pay off your student loan. This will depend on the conditions of your scholarship, so you should once again speak with your scholarship provider about how to use the money.
Get Matched to Thousands of Scholarships
Create your Bold.org profile to access thousands of exclusive scholarships, available only on Bold.org.
Create Free Profile
It is important to note that almost all of these uses are still related to the cost of attendance in one way or another. While rent and grocery money are not directly related to tuition and fees, they are still indispensable for students who are living independently during their college years. In other words, having an academically inclined plan for your leftover scholarship money could increase the chances of your provider and/or financial aid office allowing you to keep the funds.
Whether it is private scholarship money or large public funds, scholarship providers truly want to help students by giving them as much financial aid as they need, so discuss the circumstances of your money with your provider to see how you can make use of yours.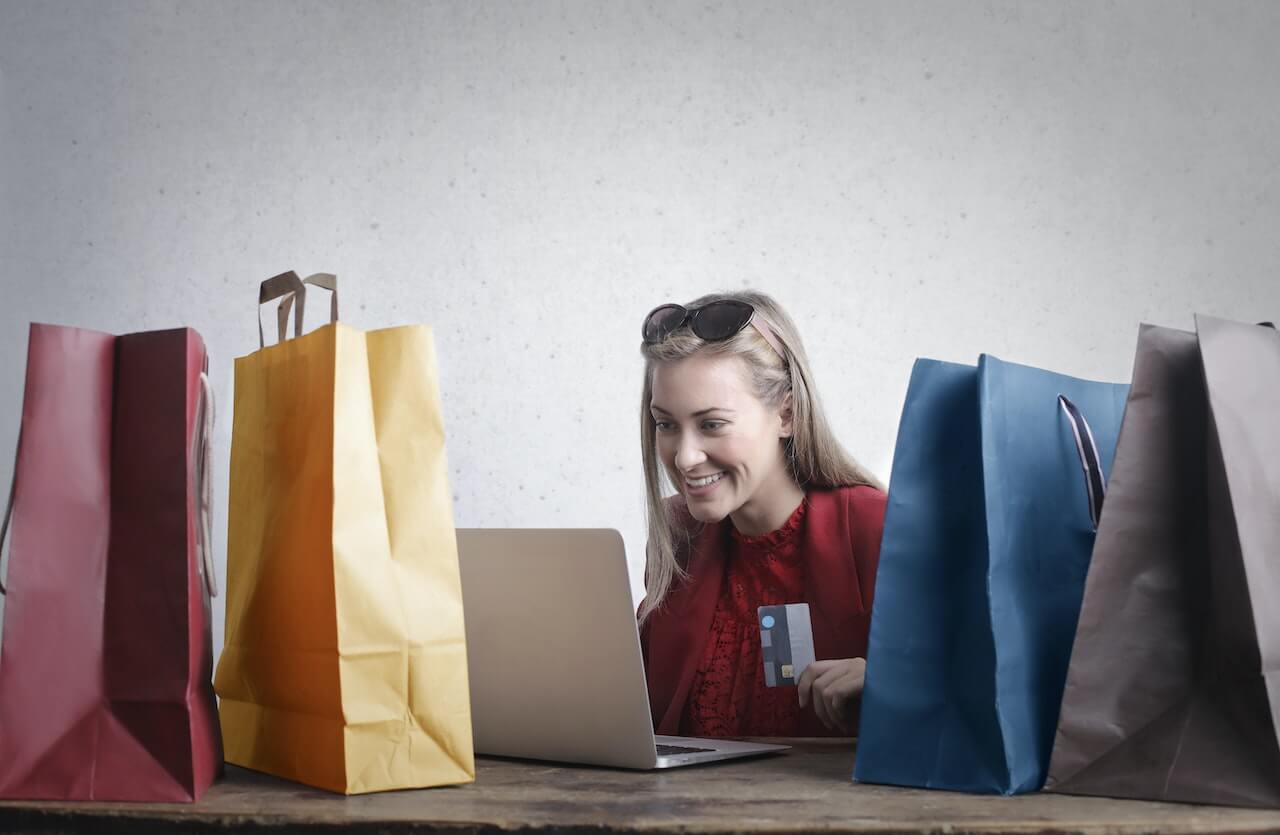 Does scholarship money have to be used for school?
Unless you have spoken with your scholarship provider and/or have very special circumstances, college scholarships must be used for school-related costs. In general, scholarship funds go toward tuition, but it is possible to use more scholarship money for other related fees like room and board, books, and other education expenses.
When receiving your scholarship award, be sure to speak with the scholarship committee to learn about any specific stipulations they may have regarding scholarship money. This will give you a better idea of what you can use your money for, and what you can't.
Can you combine scholarship money?
You absolutely can and should combine scholarship money from various sources. Although full-ride scholarships, which cover the entire cost of tuition and fees, are helpful, they are incredibly competitive, so there is no guarantee that college students can get the funds they need this way.
Instead, applying for and receiving multiple scholarships across a variety of sources, from private scholarships to institutional scholarships, is an effective way to get the most scholarship money necessary. You can receive as much scholarship money as you need so long as your entire financial aid package does not exceed your cost of attendance, meaning that you cannot receive more money than you need.
The financial aid offered to you by your school may be proportionally reduced depending on how much more scholarship money you receive, but you will still have the right amount of funds for attending college. If you plan to combine scholarship money, be sure to begin your scholarship search early and apply for many scholarships.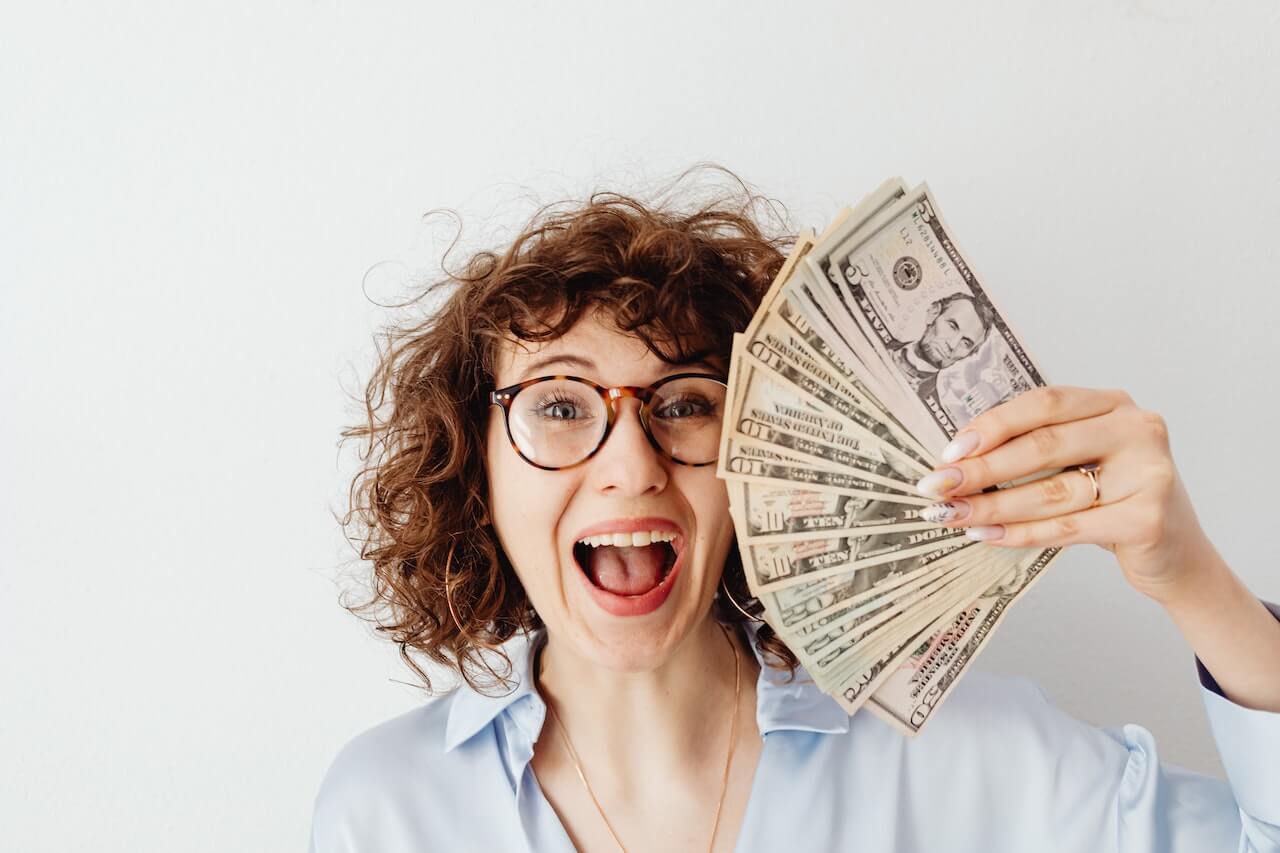 Frequently asked questions about scholarship money
Can I keep the money from a scholarship?
Scholarships must almost always be used to pay for college-related costs like tuition and room and board. Since you will generally not receive more scholarship money than is needed to cover the cost of your tuition, you should generally use all the money to pay for your college costs. If you are interested in using your funds for a different purpose, consider speaking with your scholarship provider directly to assess your options.
Do not use scholarship money for costs unrelated to school without speaking to your provider first. If you do, you may have to pay the money back and your provider may even take legal action against you.
What happens if I don't use scholarship money?
If you decide that you do not want to use your scholarship money, you must reach out to your provider and your financial aid office to understand the right course of action, since every scholarship is different. In some cases, you may be allowed to keep the money and put it towards anything you want.
However, in most cases, you will likely have to return the money to the provider so that they can add it to a new scholarship fund for other students. In fact, sometimes your school will return the scholarship money to the provider immediately, so you will not be given the option to negotiate.
Sign up now to see which exclusive scholarships you're eligible to apply for on Bold.org.