How to Get a Full Ride Scholarship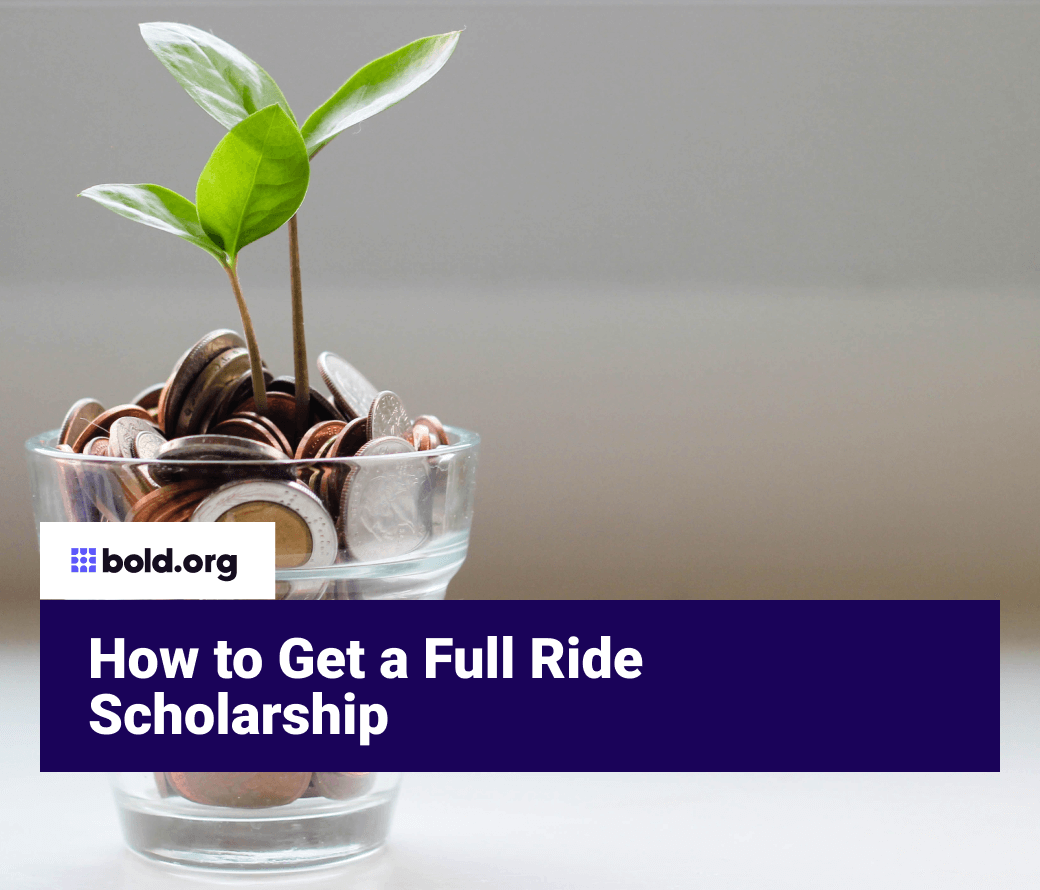 Top scholarships with upcoming deadlines
While having a college degree can help people get a head start when joining the workforce, paying for college comes with its own hurdles. As the average cost of full tuition for a college education continues to rise, so does the financial need of students. As a result, students are in search of whatever financial aid they can get their hands on. The most coveted types of scholarships that everyone is after are full-ride scholarships, and for good reason.
Here at Bold.org, there is always a scholarship best fit for you. Sign up and discover what scholarships you are eligible to apply for right now.
How to get a full-ride scholarship
What is a full-ride scholarship?
A full-ride scholarship is a type of scholarship award for college students in financial need. What makes this form of financial aid highly competitive and highly sought after is that it covers much more in expenses than general scholarships, and can come with some additional benefits. In some ways, it can be considered a full tuition scholarship that covers other important fees as well.
A full-ride scholarship can include invitations for recipients to participate in special leadership training, internships, summer programs, study abroad, and other enriching opportunities that other students won't have access to.
Get Matched to Thousands of Scholarships
Create your Bold.org profile to access thousands of exclusive scholarships, available only on Bold.org.
Create Free Profile
The value of a full-ride scholarship reflects the four years it takes to complete an undergraduate degree. This price match differs by university, and whether the institution is public or private. The worth of full-ride scholarships can range from anywhere between $20,000 to just under the threshold of $100,000.
By covering these expenses, students who manage to get full rides can avoid taking on student loans and having to pay off any loan interest.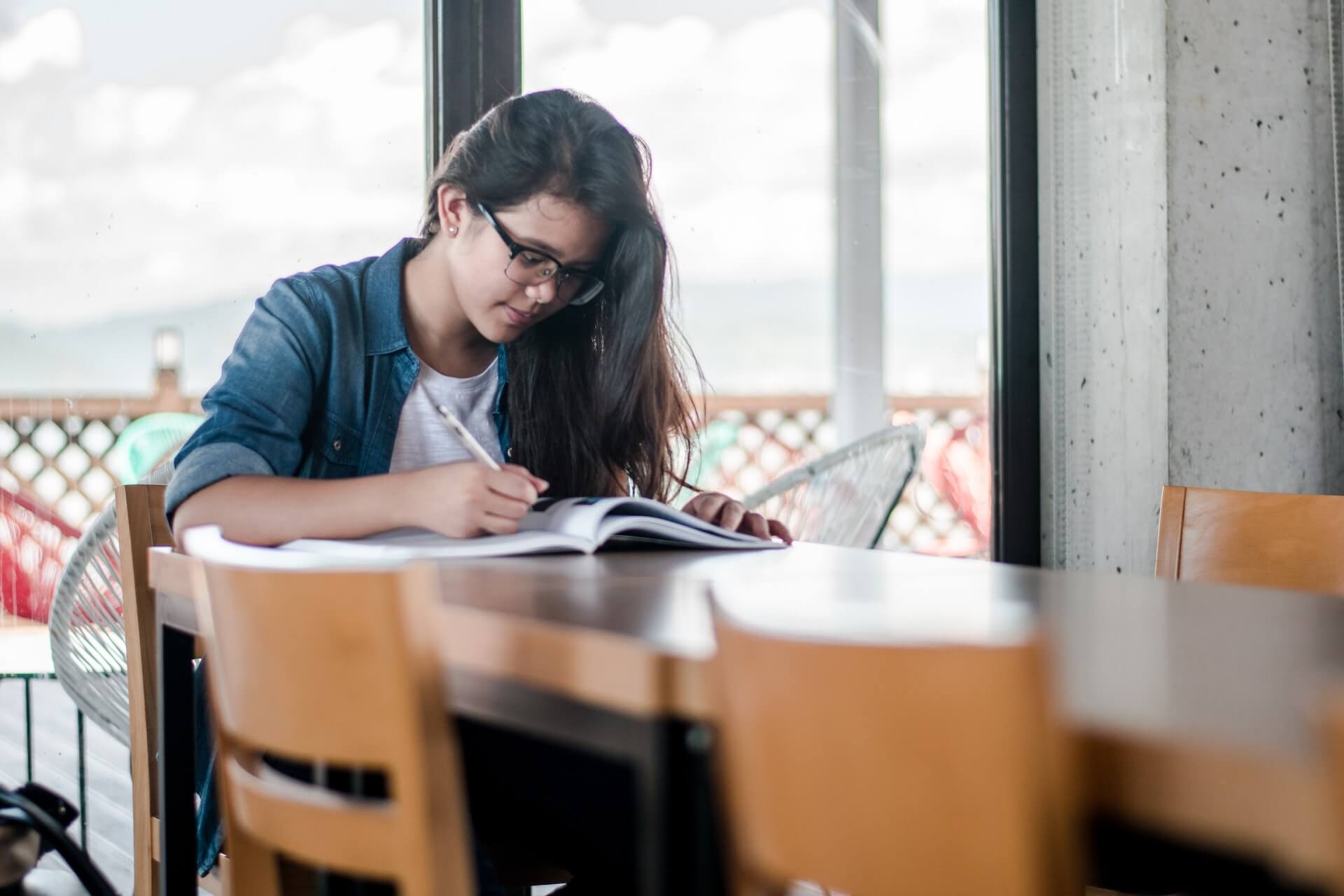 Types of full-ride scholarships
There are a variety of full-ride scholarships out there to help pay for all of your college costs. Keep reading to learn which types of full-ride scholarships you can qualify for!
Full-ride academic scholarship
Merit-based scholarships are the most common type of full-ride scholarship. A merit-based scholarship awards those who are at the top of their class, those who get close to perfect scores on the SAT and ACT, and those who continue to display academic merit in college.
Full-ride athletic scholarship
There are six different Division 1 sports that offer full-ride scholarships: FBS football, men's and women's basketball, tennis, women's gymnastics, and women's volleyball. These programs are called "head-count sports." However, these assigned scholarships are all or nothing for student-athletes, unless the college coach follows the Partial or Equivalency Scholarship Model to divide up the full scholarships amongst the team.
Full ride leadership scholarship
Students who receive this type of scholarship are expected to act as representatives for the college. Recipients should show exemplary character and leadership skills outside of the classroom. A good record of community service and extracurricular activities are a must.
Government full-ride scholarships
Some U.S. states fund full-ride scholarships for residents studying in-state. Any high school senior enrolling in a private institution with an ROTC affiliation has access to the U.S. Air Force ROTC Scholarship or the U.S. Naval ROTC Scholarship for use.
Other types of full-ride scholarships
Some full-ride scholarships are sponsored by foundations, private organizations, or companies. Some full-ride scholarships exist for specific college majors and fields of study. Visit your college's Financial Aid Office for more information on full-ride scholarships that are applicable to you.
What does a full-ride scholarship cover?
Most scholarships are only enough to partially cover undergraduate tuition, and that's it. However, the entire cost of college expenses is much more than just college tuition. A full ride means that all expenses for attending college are covered, including full tuition and other necessary costs. In fact, full-ride scholarships usually cover tuition, room and board, mandatory undergraduate student fees, books, supplies, lab fees, and other expenses associated with earning your undergraduate degree. Sometimes recipients are also granted an annual or monthly living expense stipend as part of the full ride.
A full-tuition scholarship is one type of full scholarship. The difference between a full-tuition scholarship and a full-ride scholarship is a fine line but there is a key distinction. In comparison, full-tuition scholarships only cover the cost of tuition. A full-tuition scholarship typically just covers tuition, whereas a full-ride scholarship covers tuition and all expenses and fees to attend college.
How do you qualify for a full-ride scholarship?
Many students will be pushing to qualify for full-ride scholarships before attending college. The high standards of these scholarships are first and foremost to encourage students to excel in their studies and outside the classroom. Candidates should be students with potential for growth in undergraduate study.
Although the requirements may differ for every scholarship, colleges and universities agree that what makes a strong candidate for full-ride scholarships are strong academic preparation and documented financial need. High school students should focus on developing leadership skills, maintaining a high GPA, and participating in extracurricular activities and community service projects.
High school seniors should prioritize earning high test scores on the SAT or ACT, and placing in the top spots for class rank. Current college students will be expected to showcase exceptional personal success skills in their undergraduate studies while being supported by their scholarships.
Athletic full-ride scholarships are the golden ticket to college for student-athletes. However, only 2.3% of students in bachelor's degree programs received athletic scholarships. To have a chance at being within that percentage, it's not enough to just play the sport in high school. You have to excel in your high school sports team— and rank toward the top of your state, too— for a college to offer you a full ride in exchange for playing on their sports teams.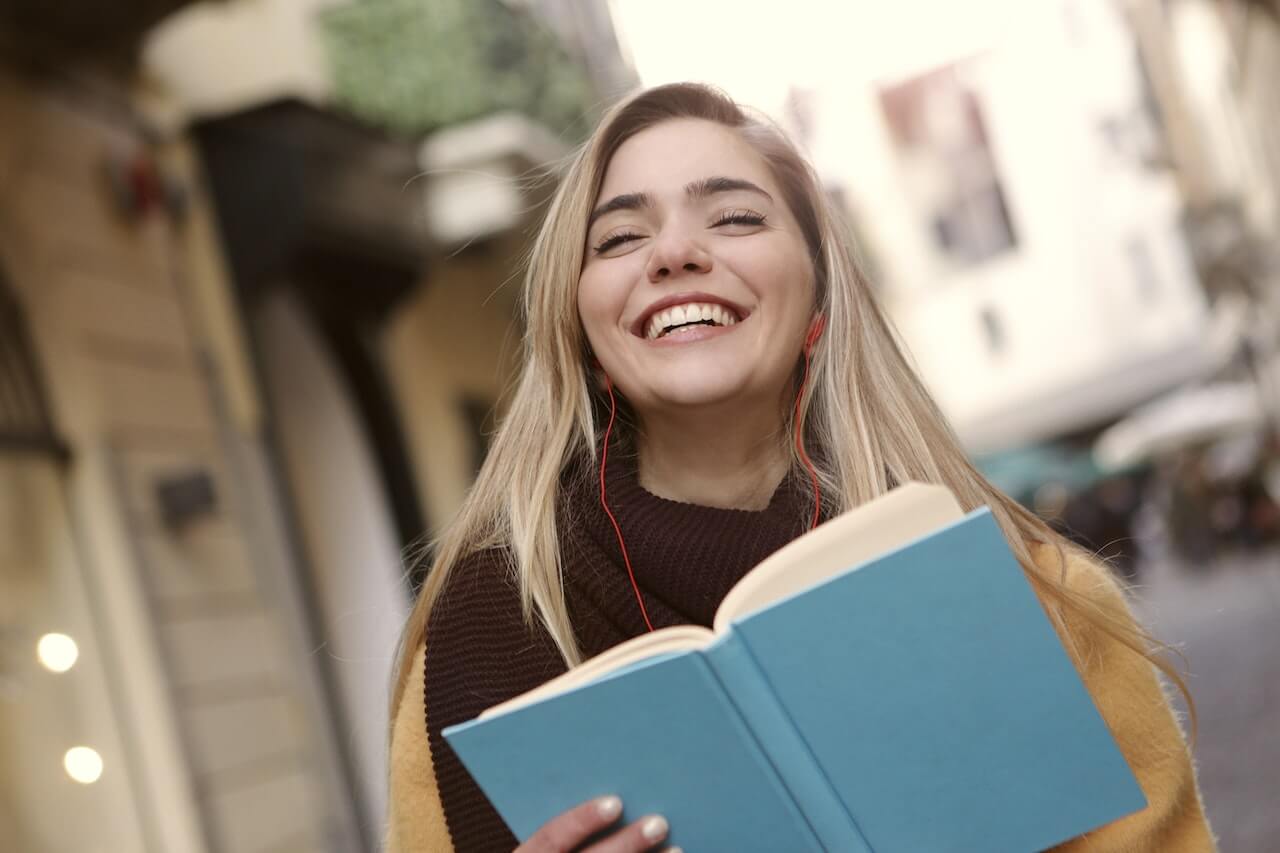 Can you get a full-ride academic scholarship?
A full-ride scholarship earned through good academic standing is the more common route that high school students take. However, that makes these scholarships more competitive and highly selective.
Many full-ride scholarships expect applicants to demonstrate academic excellence, especially for a full-ride academic scholarship. Having exceptional academic credentials is essential, which means having a high class rank in high school and nearly perfect test scores on the SAT or ACT are vital.
You can also narrow the competition by finding scholarships with more specific requirements since the candidate pool may be smaller for scholarships that require candidates to major in related academic disciplines.
High school students should take honors or Advanced Placement (AP) classes to make their academic transcript stand out and boost their GPA. Many full-ride scholarship applications require an early application to the college as part of the application process. High school seniors should also stay up to date about deadlines for college applications and requirements for scholarship applications.
Furthermore, even if you are applying to full ride and/or full tuition scholarships, you should still apply for smaller scholarships as well. Applying to more scholarships will increase your chances of winning, so you don't have to rely on applying for a full ride alone.
How to apply for a full-ride scholarship
Most scholarship applications are found and can be completed online on the university or sponsor's website. The application criteria and requirements will be in the same place. Take note of other important details, such as deadlines, required materials, etc.
Scholarship applications will commonly require you to submit an official high school transcript, letters of recommendation, official SAT/ACT scores, and a list of your extracurricular activities. A scholarship program will focus on applicants who have demonstrated financial need. When seeking financial aid, the first step should always be to complete the FAFSA form, which can show documented financial need.
If you find yourself needing help fulfilling the requirements, contact your guidance or academic counselor for professional assistance.
Can international students get full-ride scholarships?
There are many full-ride scholarships available for international students coming to study in the United States. These scholarships usually cover the same expenses that American college students would pay for, such as tuition, room and board, student fees, books, supplies, etc. However, a full-ride scholarship for foreign students can be more generous by covering transportation and paying for airplane tickets to-and-from a student's home country. Some full-ride scholarships for foreign students also come with a monthly living expense stipend.
Usually, only those students with citizenship in a country outside the U.S. are eligible for these scholarships. Most scholarships require candidates to take English Proficiency exams, such as the TOEFL or IELTS. Prospective study abroad students may be expected to take the appropriate standardized tests like the SAT or ACT. Graduate students would take the equivalent GRE.
The Foreign Fulbright Student Program is one such government-funded program that awards full-ride scholarships to foreign students looking to study abroad in the United States for a Master's or Ph.D. degree. Certain colleges in the U.S. also give away full scholarships to international students attending their institutions.
Take note that a fully funded study abroad program is very rare. There are bound to be more qualified applicants than opportunities available. Continue to apply to as many full-ride scholarships as possible to increase your chances of having your studying abroad program fully covered.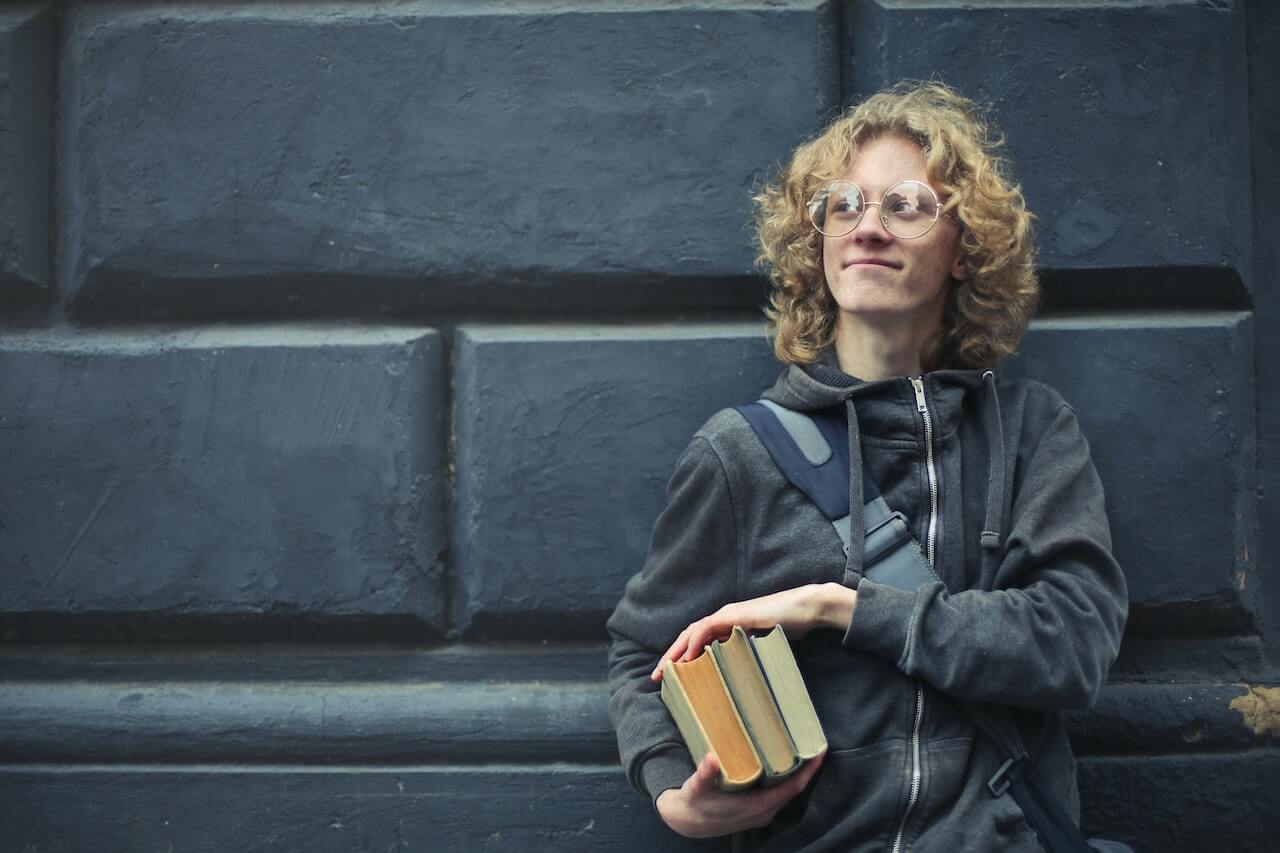 What colleges offer full-ride scholarships?
The search for full-ride scholarships is usually a personal endeavor. However, many colleges recognize the high cost of tuition, room and board, and personal expenses. Consequently, many colleges have their own scholarship programs that students can qualify for upon admission. A scholarship program at any public or private institution awards a select few from the incoming class to receive a full scholarship. Full-ride scholarships could be available at some of your dream schools.
Below are only a handful of colleges with full-ride scholarships for students that you may be interested in.
Duke University
Duke University offers several types of Merit-based Scholars Programs and Merit-based Scholarships for incoming first-year students that are full-rides to their university, including the Karsh International Scholarship Program for international students.
These scholarships and programs cover the cost of tuition, mandatory fees, room, and board for four years of full-time undergraduate studies. Selected scholars for the Robertson Scholars Leadership Program also gain access to academic and extracurricular opportunities at both sister institutions, Duke and UNC-Chapel Hill.
George Washington University
The Stephen Joel Trachtenberg Scholarship at George Washington University is available for nominated high school seniors from D.C.'s public and public charter high schools that are residents of the District of Columbia. Scholars are selected based on academic record, including GPA, course of study, teacher recommendations, leadership qualities, community service, and other extracurricular activities and achievements.
The scholarships are renewed annually provided the recipients meet the university's academic progress standards.
Wake Forest University
Wake Forest University offers Signature Scholarship Opportunities that honor several exemplary qualities in students through full scholarships. Though criteria differ slightly in every scholarship program, all scholarship programs at WFU recognize extraordinary achievement, leadership, and talent.
These full-ride scholarships include the Nancy Susan Reynolds Scholarships⁠⁠— awarded to up to five recipients— and the Stamps Scholarship⁠— awarded to up to 15 recipients. The top students of the incoming class can also become Leadership and Character Scholars to receive full rides.
University of Southern California
Trustee Scholarships are full-tuition, four-year awards open to first-year students. The number of awards granted varies with each class year. While all undergraduate freshmen are automatically considered, recipients are chosen directly by USC faculty.
The Mork Family Scholars Program was established after USC received the single largest gift in the university's history for undergraduate scholarships, $110 million in 2011. The Mork Family supports USC undergraduates on full-tuition, four-year scholarships with additional $5,000 living stipends per year.
Texas Christian University
The Chancellor's Scholars Program is the university's most prestigious academic scholarship program. Applicants must have at least an ACT score of 34 or SAT score of 1500 to even be considered for the vigorous selection process. Scholars are expected to maintain an overall GPA of 4.0.
Additionally, all students admitted to the BFA Theatre major will receive a scholarship of at least $2,000 per year. Performance-Based Scholarships at TCU start at a minimum of $1,500 in annual value, but music majors can apply and theatre majors can audition to receive awards up to full tuition annually.
The Catholic University of America
Consideration for university scholarships at this Catholic institution takes place during the admission application process. There are two four-year, full-ride scholarships for students here: the Archdiocesan Scholarship and the Most Reverend David M. O'Connell Service Scholarship.
Applicants for the Archdiocesan Scholarship must be high school seniors who are at the top of their class with significant involvement and leadership outside the classroom. Finalists will be required to participate in an interview with the University faculty. The Most Reverend David M. O'Connell Service Scholarship is awarded to those with a demonstrated record of service while attending the university.
Emory University
The Emory Scholars Program awards partial to full merit-based scholarships. Roughly 8,000-10,000 students apply to be Scholars each year. From this total, roughly under 200 students are selected as Scholar Finalists. Finalists will be invited to participate in one of three different programs: Emory Scholars, Oxford Scholars, or Goizueta Scholars.
Miami University
Located in Oxford, Ohio, Miami University offers the Ohio Governor's Scholarship to Ohio residents, an award that covers full tuition and general fees for a top student from each of Ohio's 88 counties. Residents who apply for admission by Dec. 1 are automatically considered.
University of Kentucky
Both Kentucky residents and Non-Residents can apply for these competitive, full-ride scholarships at the University of Kentucky. Both the Presidential Scholarship and the Otis A. Singletary Scholarship cover the full cost of tuition for in-state and out-of-state students. The Otis A. Singletary Scholarship also comes with a housing stipend of $10,000 per year for students living on campus during the first two years of enrollment.
Washington University in St. Louis
Each undergraduate division at Washington University provides a number of four-year scholarships that range up to the full cost of tuition. Depending on your prospective major during admissions, students are automatically considered and there is no separate application required.
Washington University also has a number of Signature Scholar Programs that give away multiple full-tuition and partial-tuition scholarships to incoming scholars. Such scholar programs include the Danforth Scholars Program, the Annika Rodriguez Scholars Program, and the John B. Ervin Scholars Program.
Steps to get a full-ride scholarship
Once you understand what a full-ride scholarship is, it's time to look at the next, more difficult step: actually getting a full ride. Although it is incredibly competitive, if you want to get a full ride scholarship, there are several measures you can take to increase your chances. So how exactly do you get a full-ride scholarship? Below is a step-by-step guide with tips for students seeking out full-ride scholarships.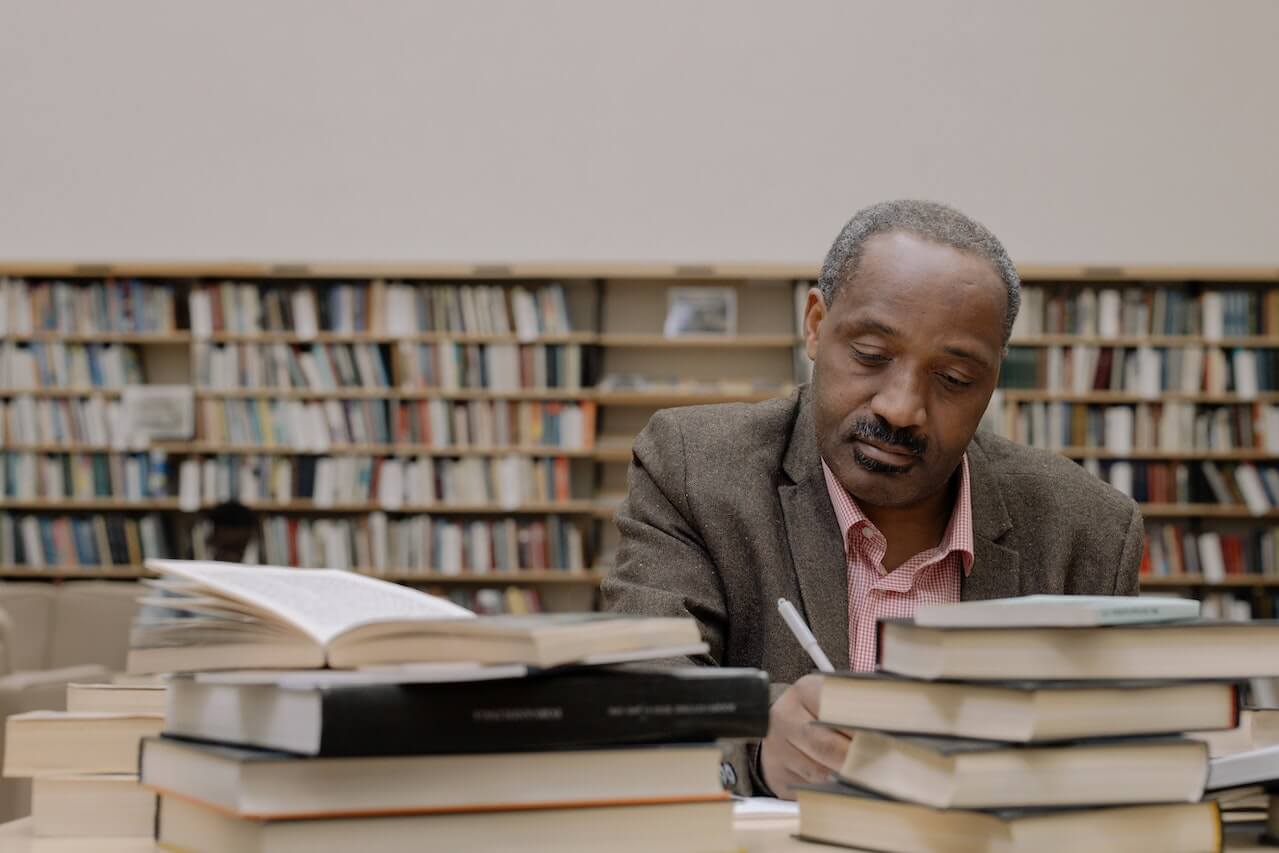 Step 1: Excel in your specialty
Full-ride scholarships are given for different reasons. The main categories of full-ride scholarships are those for academics, athletics, or leadership. There are other scholarships available from the government or for different reasons, all of which are explained in this overview of full-ride scholarships.
In order to have a chance at getting a full-ride scholarship, you must know what it is that you excel at. Figure out what your specialty is - whether that be academic excellence, athletic ability, or leadership skills - and work to be the best you can possibly be in that area. Full tuition scholarships are given to students who demonstrate exceptional abilities.
Students seeking a full-ride academic scholarship are encouraged to work hard and demonstrate academic excellence. This means getting excellent grades, doing well on standardized tests, and showing aptitude for growth in the classroom. Extracurriculars like community service or internships that are related to your field of interest are also incredibly important. For more information on getting an academic scholarship, visit this post about how to get an academic scholarship.
For those who desire an athletic full tuition scholarship, they must be successful in their sport, attracting the attention of college recruiters. Some D1 college sports give full-ride scholarships, depending on the sport. For more information on what full-ride scholarships you can get through D1 sports, visit this overview of D1 scholarships.
Students who demonstrate exceptional leadership skills are also in the running for full-ride scholarships, especially if they have been involved in both academic as well as extracurricular leadership experiences. Participation in community service is also highly encouraged.
No matter what type of full tuition scholarship you are working to earn, remember the importance of creating a specialty for yourself and becoming excellent in that area. Strive for more than mediocrity, and show how you stand apart in your work.
Step 2: Challenge yourself
One important thing that scholarship committees look for is whether or not the student has put themselves in situations that have pushed their abilities. This drive looks different for different students. In academics, it means taking harder, more advanced classes. Students are more likely to be considered if they got a slightly lower grade in a harder class than if they got a perfect grade in an easy class. For athletes, push your abilities by seeking out more advanced teams and other opportunities to better your abilities outside of the team practice setting.
It is much easier to succeed when in your comfort zone than in challenging scenarios. But students who put themselves out there and risk failure are more likely to excel in college, where success isn't guaranteed. The more you work to push yourself, the more opportunities you will have to grow.
Step 3: Be involved
In step 1, the importance of finding your specialty and perfecting it was discussed. However, the work doesn't stop there. Students are encouraged to be well-rounded during school. You may be working to earn an academic scholarship, but that doesn't mean you shouldn't involve yourself in other aspects of school.
Find ways to be involved in extracurriculars associated with your school as well as in the community. Students who are awarded full-ride scholarships are the ones who don't limit themselves to one goal but instead work to be successful in several areas of their school experience.
Participating in extracurriculars can also help improve your scholarship application; your leadership abilities can thus help you get a full ride scholarship. Becoming the president of a club, student government, or doing an internship can all increase your chances of getting a full ride scholarship, especially if the activities are relevant to your area of interest.
Step 4: Build relationships
When choosing a winner for a full-ride scholarship, a committee doesn't just look at the student's application and school, athletic, or leadership success. In order to understand a student better, many applications must include letters of recommendation or various references. In order to cultivate good references, students must put an emphasis on making connections with their teachers and coaches. This can be done in simple ways such as reaching out for extra help outside of a group setting or by being kind and building a personal relationship.
Students who make an impression on mentors, teachers, classmates, counselors, and recruiters are more likely to be remembered when it comes time to award full-ride scholarships. These personal relationships also help when it comes time for getting a letter of recommendation.
In general, students shouldn't make connections with people for the wrong reasons. When building relationships, look at the bigger picture. Think about what you can learn from others and how you can make your school experience richer by having personal connections with those around you. If you work hard to put yourself out there and build relationships, the benefits of scholarship opportunities will come as a bonus.
Step 5: Find what makes you original
Many students apply for full-ride scholarships. The scholarship committee reviews many applications, and in order to stand out, it's important to find what makes you original. How are you unique from the other applicants applying? What can you contribute to your school that is different from others? Think of how you are unique and use that as a way to express yourself in your application.
With that being said, make sure that you don't tear down other applicants, saying something like "none of them are deserving of this scholarship," because that isn't necessarily true. Find what's special about you instead of what isn't special about others. Schools offer full-ride scholarships to incoming college students who stand out and have good attitudes, so make sure to focus on yourself and remain humble.
Step 6: Make your application exceptional
Many of these steps include tips to help with your scholarship application. When it comes time to apply for the full-ride scholarship you want, take all of these factors into account, and put your all into the application you submit. Don't submit your first draft of an essay, and don't wait until the last minute.
Think ahead and prepare so that your application is a good representation of you. A great application has the potential to show the committee not only your skills in school, athletics, etc. but also to show the kind of person you are and why you are deserving of a full tuition scholarship.
What is a good GPA for a full-ride scholarship?
While grades are certainly important when applying for full-ride scholarships, getting the highest grade possible won't guarantee you full tuition. Some full-ride scholarships have a minimum GPA required to apply, which is important to pay attention to. At the same time, however, the GPA is only one aspect of your application.
You can have a 4.0 GPA and not get a full-ride scholarship. This is because committees in charge of choosing a scholarship winner look at more than grades. They want to see that you are involved in other activities, that you have a good character, and that you have the ability to succeed in different settings. Usually, full-ride scholarships will have a minimum GPA requirement that varies depending on the scholarship.
Focus on meeting the GPA requirement without obsessing over a number. Your work ethic, involvement, and unique skills will set your application apart far more than just your GPA. In effect, although committees for full ride scholarships may be interested in your grade point average, it is far from the only thing they focus on. Things like sports, clubs, internships, and community service can really set you apart. So, even if you don't have a 4.0, you still have a chance of getting the full ride scholarship you need to attend college.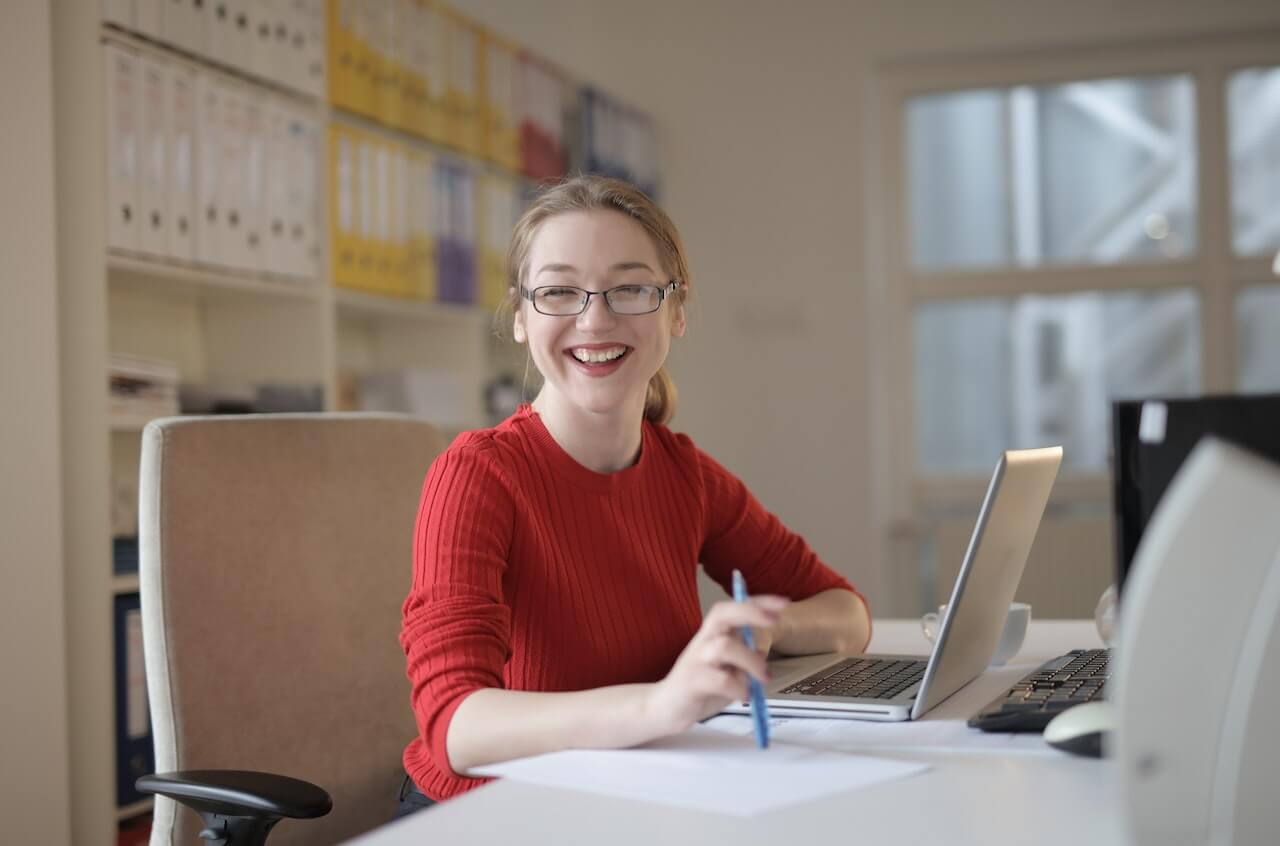 Frequently asked questions about full-ride scholarships
How hard is it to get a full-ride scholarship?
The truth is that the odds of getting a full ride to college are not really in your favor. The chances of getting a full-ride scholarship are incredibly low since these scholarships are very competitive and highly sought after.
About 18.8% of undergraduate students received enough scholarships and grants to cover 50 percent of the entire cost of attendance, but this number dwindles for those who were able to cover even more. Only 1.5% of students in bachelor's degree programs got enough to cover 100 percent of the cost of attendance. This is why being a highly competitive candidate and competent scholar are essential in the pursuit of full rides.
While it is important to be ambitious when pursuing a full ride to college, it will be difficult to put everything into applying for full-ride scholarships. It is best to apply for as many scholarships as possible to maximize your chances of financial success.
You can try stacking several smaller scholarships that can add up to the full cost of tuition or more. However, doing this is also a hassle in itself, since financial need directly affects what financial aid is granted. If you win a merit-based scholarship, your amount of need-based scholarships may be re-evaluated and lowered as a result.
How common are full-ride scholarships?
Although full-ride scholarships do exist, they are very few and far between. Full-ride scholarships are very rare to come across, and even more rare to actually be granted one. Only 0.2% of students get $25,000 or more in scholarships per year.
Other types of financial aid are usually more common, including merit-based scholarships. Many students have an easier time applying for no-essay scholarships, major-specific scholarships, general scholarships, etc.
Are scholarships counted as income?
Since scholarship money won through Bold.org is sent directly to the college you are attending, scholarships awarded through Bold.org are not considered taxable income. If you are a high school student, your earnings will be held in an account for you until you go to college.
However, if you win a scholarship from another source and you receive an amount that's greater than your total educational costs, the money may be taxed. Scholarships also become taxable if you receive the money directly and apply it to costs other than tuition, books, or course fees. Putting scholarship money towards personal expenses is taxable and counted as income.
For more information on how to keep your scholarship money tax-free, check out the IRS page on scholarships.
How hard is it to get a full scholarship?
Given how helpful full-ride scholarships are when it comes to paying for college expenses, it is no wonder that they are so competitive. Very few students will actually receive full tuition scholarships. Since the competition is so high, it is a hit or miss about whether or not students will win.
However, while a full-ride scholarship covers all college expenses, other partial scholarships are available for college students to avoid student debt. Full ride scholarships are not the only option available to you, so if you don't get a full ride, keep in mind that there are still other opportunities.
What is the easiest scholarship to get?
Full-ride scholarships are some of the hardest scholarships to get. As for easy scholarships, some scholarship applications may be easy to apply for, taking only a few clicks, but they aren't necessarily the easiest to win. Remember that the more you put into it, the more you get out of it, so if you only apply for scholarships that take seconds, you have a lower chance of winning.
Find more specific scholarships with broader scholarship requirements, because while others may be easier to apply for, the easiest scholarships to win are the ones that have more eligibility requirements. More requirements mean that fewer students will be eligible to apply, giving you a better chance of winning.
Bold.org makes it easy to find and apply for scholarships. Create your profile now to start applying for our exclusive scholarships.