How to Get a Full Ride Scholarship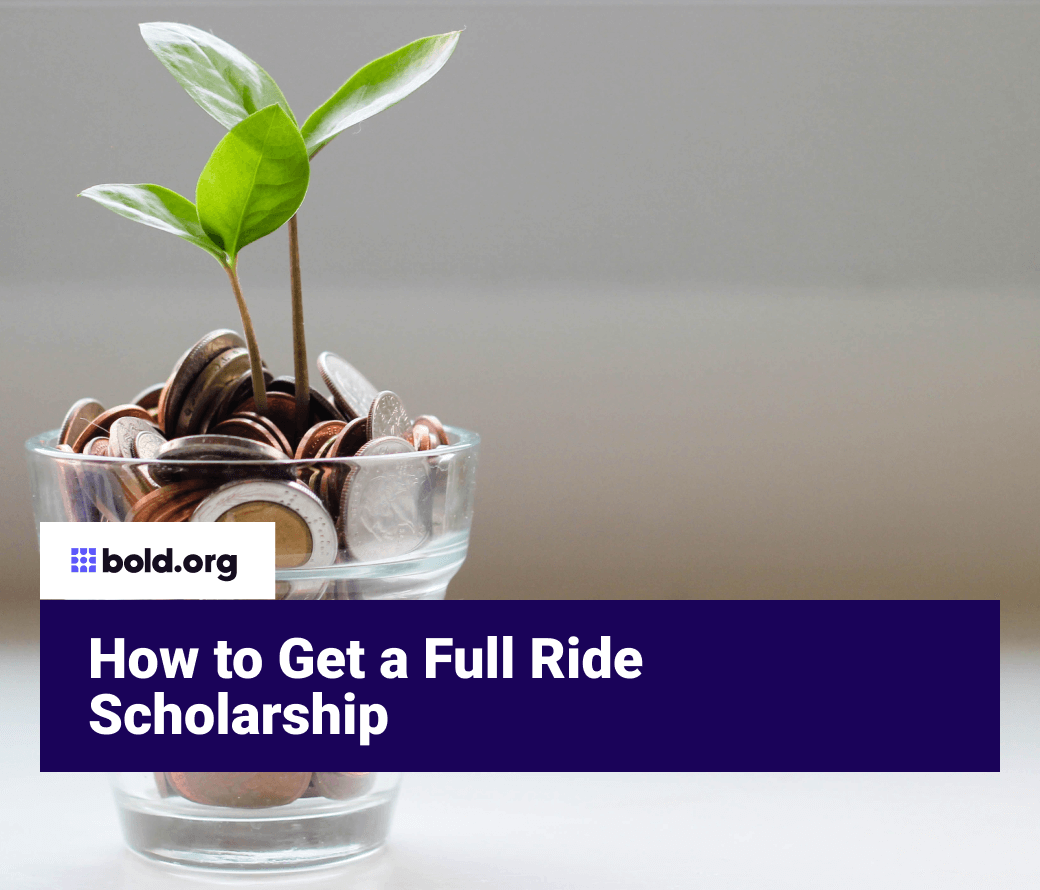 Top scholarships with upcoming deadlines
While having a college degree can help people get a head start when joining the workforce, paying for college comes with its own hurdles. As the average cost of full tuition for a college education continues to rise, so does the financial need of students. As a result, students are in search of whatever financial aid they can get their hands on. The most coveted types of scholarships that everyone is after are full-ride scholarships, and for good reason.
Here at Bold.org, there is always a scholarship best fit for you. Sign up and discover what scholarships you are eligible to apply for right now.
How to get a full-ride scholarship
What is a full-ride scholarship?
A full-ride scholarship is a type of scholarship award for college students in financial need. What makes this form of financial aid highly competitive and highly sought after is that it covers much more in expenses than general scholarships, and can come with some additional benefits. In some ways, it can be considered a full tuition scholarship that covers other important fees as well.
A full-ride scholarship can include invitations for recipients to participate in special leadership training, internships, summer programs, study abroad, and other enriching opportunities that other students won't have access to.