Why Are Scholarships Important?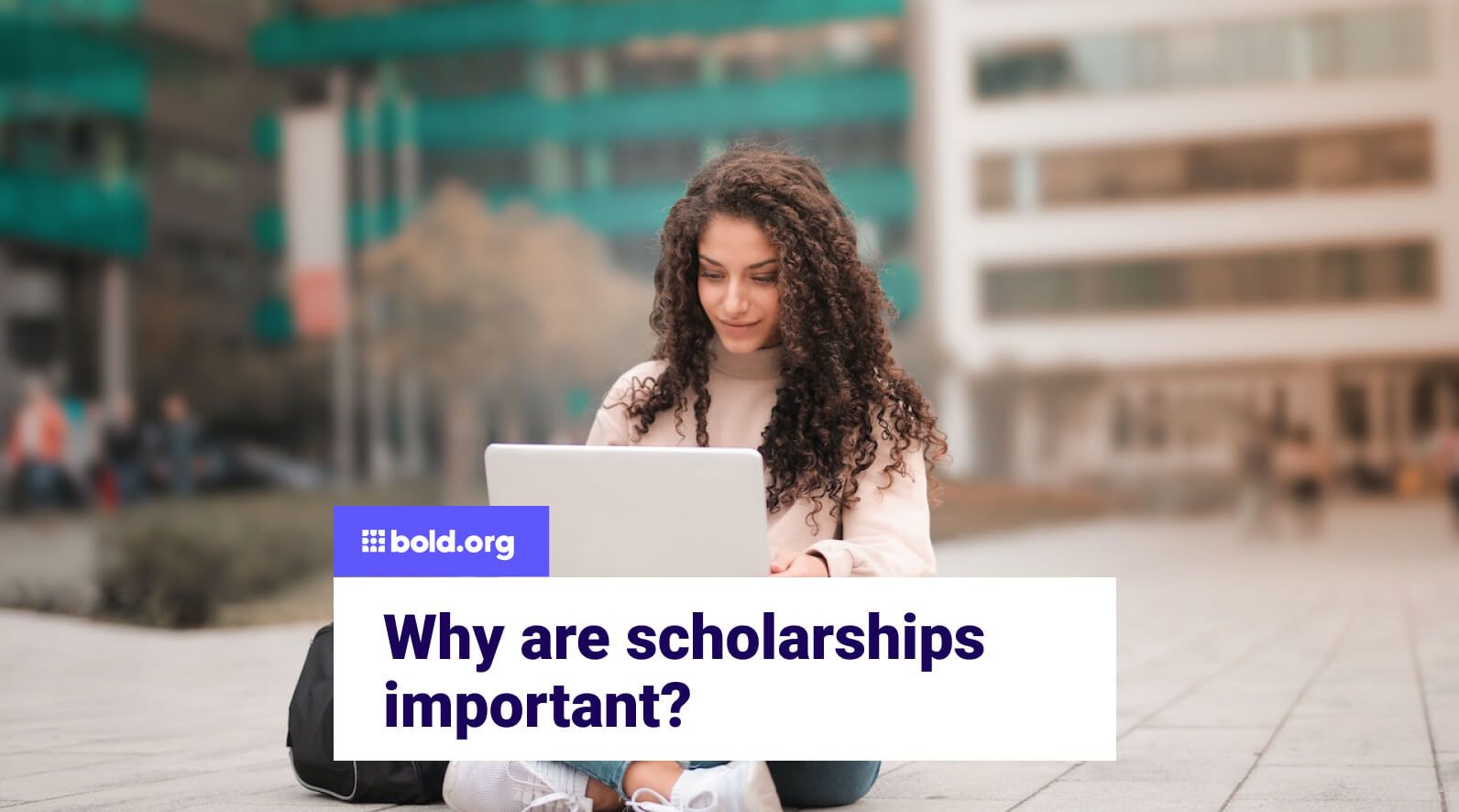 Top scholarships with upcoming deadlines
If you are thinking about getting a college education, you should not underestimate the power of scholarships. Scholarships are a readily available form of financial assistance that any student can earn if they need help paying for college. While many people don't realize the importance of scholarships in a student's future, scholarships are often the optimal form of financial aid since, unlike student loans, scholarships do not need to be repaid. College scholarships are free money for students to use towards their tuition and fees.
Many college students pursue higher education without searching and applying for scholarship opportunities, leading to only a fraction of college students receiving a scholarship. But if you are looking into getting a scholarship, there are plenty of places to find them, from your college or university to private companies. On Bold.org, you can find and apply for plenty of scholarships to attend college debt-free. Create a free Bold.org account today to gain access to thousands of scholarships!
But for students or donors who don't know how scholarships work or why they are important, here are a couple of reasons why it is crucial that students apply for scholarships.
College is expensive
For students completing 2 or 4 years of college, it may seem impossible to pay for or deal with college tuition. The average cost of college in the United States is $35,551 per student per year, including tuition and fees. In total, students pay an average of $400,000 for a bachelor's degree, considering student loan interest and loss of income.
College costs have doubled in the 21st century, growing by around 7% annually. But college is an important step for students who want to advance their professional careers and increase their academic opportunities. While the financial burden may be daunting, scholarships can significantly decrease college tuition and lessen the need for student loans.