What is a scholarship?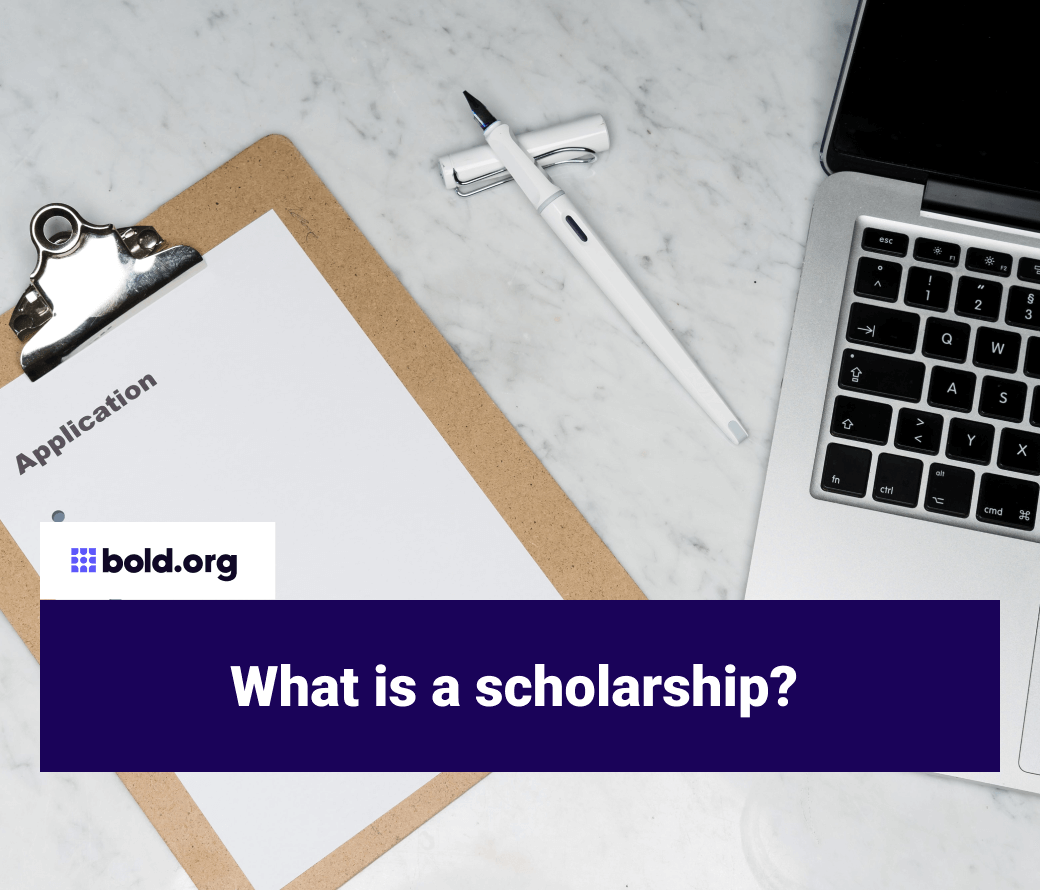 Top scholarships with upcoming deadlines
The world of financial aid is complex and difficult to understand, so it can be helpful to research the basics. There are many sources of financial aid to help college students pay for their undergraduate or graduate degrees, and scholarships are one of them! However, unlike student loans, scholarship money is a form of financial aid that does not have to be repaid.
You can find scholarships  by searching online on sites like Bold.org, asking your guidance counselor, checking bulletin boards at community organizations, and even asking your employer or your parents' employers about any available opportunities! You can also reach out to your schools financial aid office to find financial aid awards designed specifically for students at your institution.
There are many different sources of financial aid, so rest assured that you will find something that works for you.
Sign up for Bold.org today to access hundreds of exclusive scholarships, with more added every day!
About scholarships
Some scholarships are given out by the government while others are given out by colleges and universities. Both institutions offer financial assistance, determining recipients on a variety of factors. Most scholarships fall under merit-based or need-based.
Need-based scholarships are based on your family's income and need for financial support rather than any type of merit or personal accomplishment. Merit-based scholarships are awarded based on things like academic achievement, athletic ability, or participation in extracurricular activities.