What is FAFSA?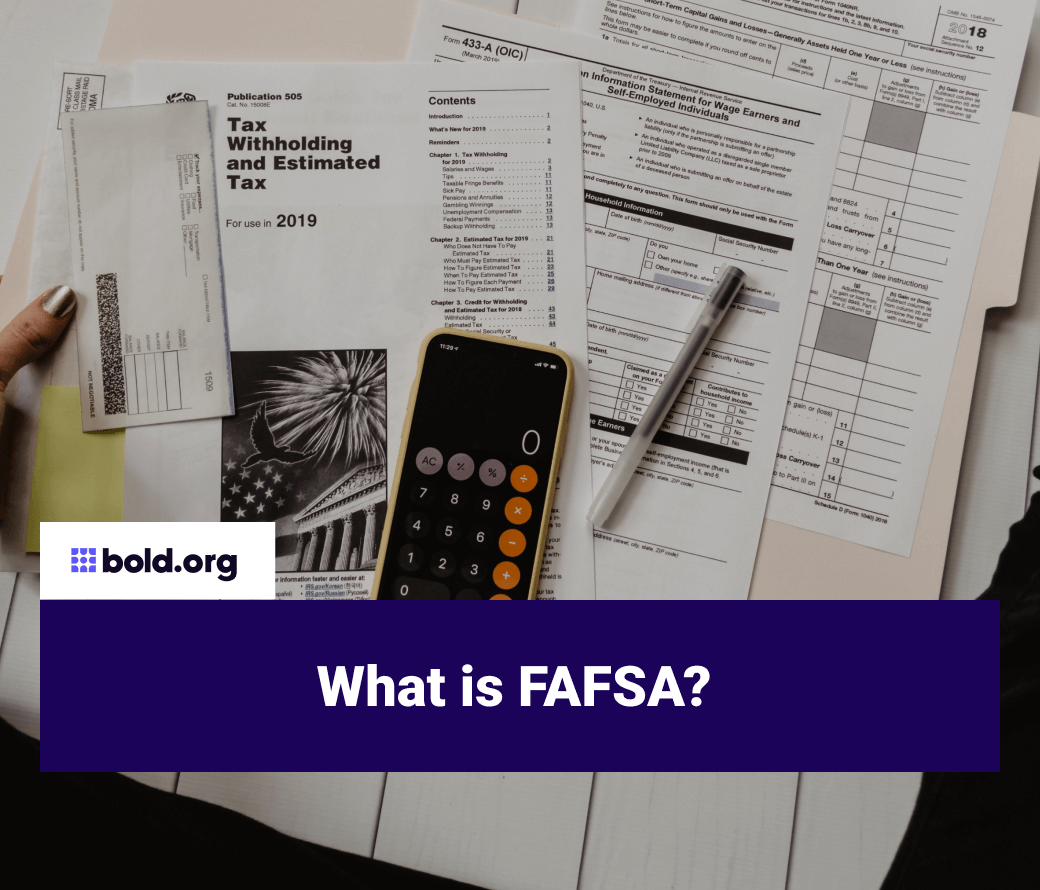 Top scholarships with upcoming deadlines
Financial aid can come in many forms. Scholarships are a great resource for students seeking financial aid, because they don't have to be repaid (unlike loans). Federal student loans are another common form of financial aid, and many students can also make use of federal work study or grants.
However, to receive federal financial aid, you must first fill out the FAFSA form.
FAFSA, the Free Application for Federal Student Aid, is a government form that current and future college students can fill out to determine if they are eligible for financial aid from the federal government. It is available for students to apply each year.
Get Matched to Thousands of Scholarships
Create your Bold.org profile to access thousands of exclusive scholarships, available only on Bold.org.
Create Free Profile
The application takes various factors and assets into account, such as income, scholarships, and any other resources currently available to the student. From there, the FAFSA form is filed and the government will determine students' eligibility to receive federal aid.
Sign up for Bold.org today to access hundreds of exclusive scholarships, with more added every day!
Understanding FAFSA
For students who are new to filling out the FAFSA form, it can seem overwhelming and confusing. Many questions arise during the process, but don't let that discourage you. Use your resources to prepare, and learn about how to apply for financial aid through FAFSA.
Keep reading for answers to various questions students have about FAFSA and useful information that will help you understand what FAFSA is and why it is beneficial.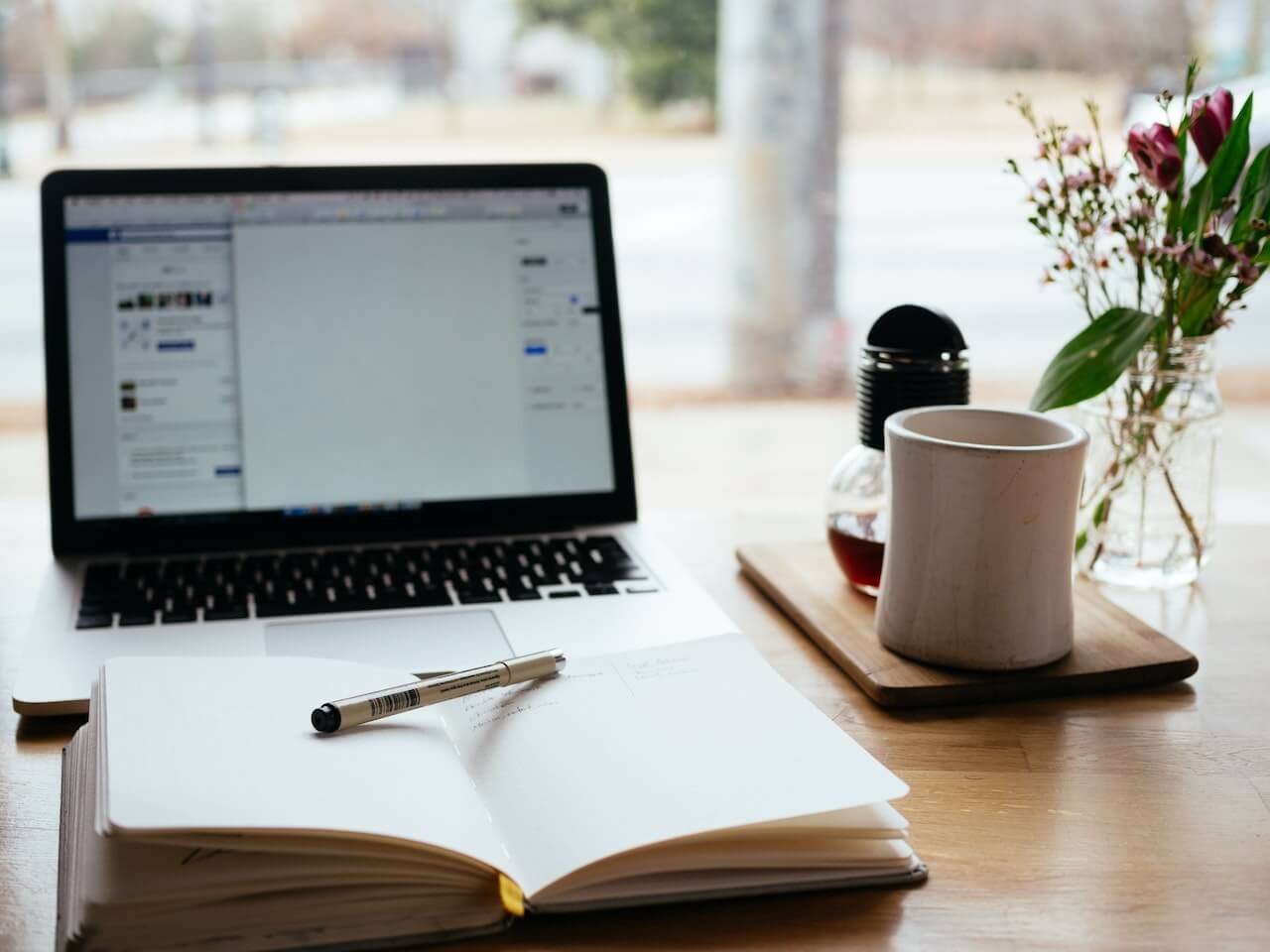 What does FAFSA stand for?
FAFSA stands for Free Application for Federal Student Aid. Essentially, students are able to send in their free applications to the federal government with a variety of financial information. Then, the form is assessed and federal aid is granted to those deemed eligible based on their current financial situation.
How does FAFSA work?
Some students hesitate to apply for FAFSA because they think they won't be eligible for federal financial aid. Need-based financial aid is a huge part of it, but there's more to FAFSA than meets the eye. After filling out FAFSA, students will receive a student aid report that shows  what need-based financial aid they are eligible for as well as eligibility for other aid opportunities.
Federal grants, such as the Pell Grant and other specific programs, as well as federal work-study opportunities, and qualifications for both subsidized and unsubsidized loans are opened up through FAFSA. State financial aid and eligibility for certain school aid can also be determined based on the FAFSA form. Some scholarships and grants through state programs and specific universities require the FAFSA in order to apply for their programs and will dispense funds based on the form.
Materials Needed to Apply for FAFSA
When it's time to fill out the FAFSA form itself, there are several items you'll need to gather in order to complete your application. In terms of federal aid, this will be used to determine your financial aid eligibility.
You will need:
Your Social Security number (SSN)
Your Alien Registration number, if you are not a U.S. citizen
Other financial records, such as federal income tax returns, W-2 income forms, and other income and asset information.
Financial records are required so that students know their expected family contribution, which indicates how much aid they are already getting through help from their parents, personal income, etc.
For some of the required information on the FAFSA, it is beneficial for applicants to use the IRS data retrieval tool. This tool will help fill in sections regarding federal tax information.
Your FSA ID
The Federal Student Aid service recommends that students create an FSA ID in order to have an account with FAFSA, log in to the student aid report from multiple devices, and provide a signature to the form itself. The website walks you through how to create an FSA ID.
Completing and Submitting the FAFSA form
As you fill out the FAFSA form, there are multiple sections: personal information, financial information, and the information of your legal guardian(s) if you are a dependent student.
Once you've finished providing all the necessary information, you can submit the form in different formats. The online version is most common, but you are also able to apply through the FSA mobile app or on a printed version, which you can mail after completion.
For any additional questions you might have, there are several resources. Consult the Federal Student Aid website and/or ask for assistance from the financial aid office at your school.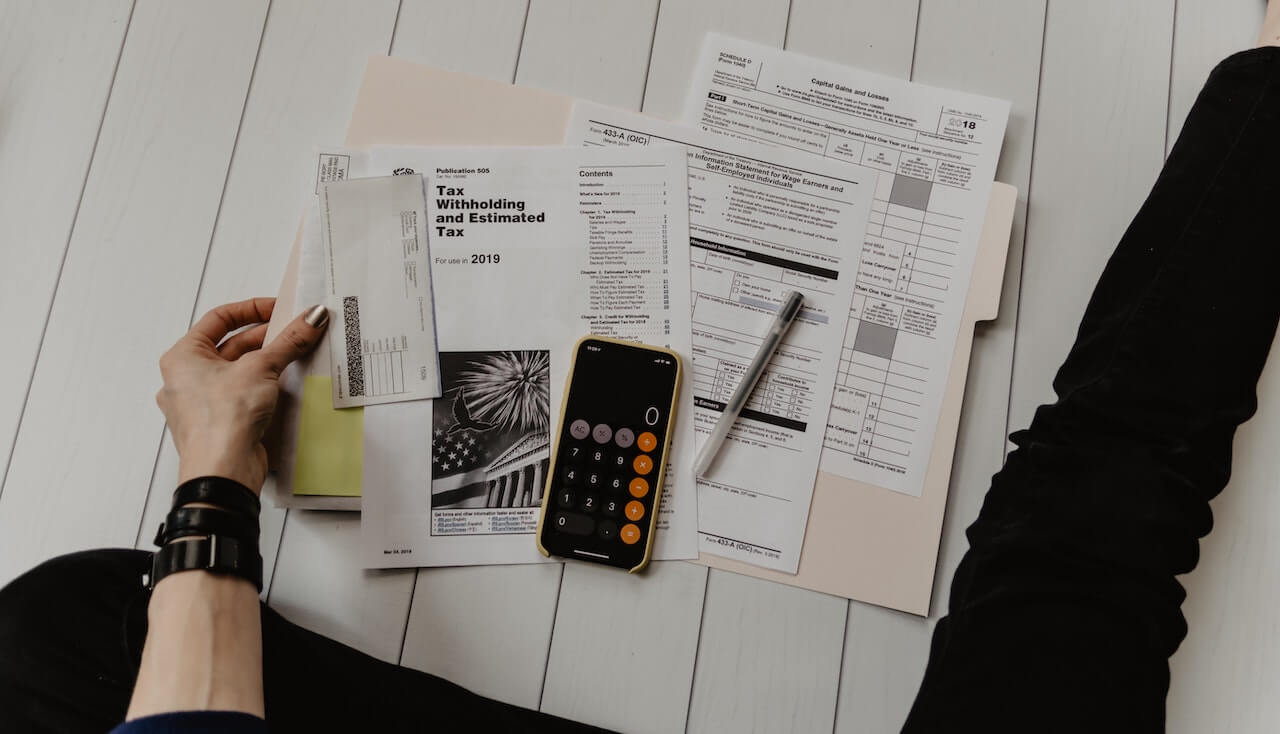 Why is FAFSA important?
Given all of the financial aid options that FAFSA opens, students of all ages and levels of financial need are encouraged to apply. The application determines if you are eligible for need-based aid, but there are also opportunities for non-need-based students to receive aid.
Even if students don't qualify for federal aid, FAFSA helps students qualify for and prepare for taking out student loans. FAFSA shows students' eligibility for federal student loans, which can help them pay for college if they don't earn enough financial aid to cover the cost on their own. Students with need-based aid may qualify to receive direct subsidized loans. For students who don't qualify for certain levels of financial need, direct unsubsidized federal loans are available.
Beyond loans and eligibility directly in the FAFSA system, colleges sometimes require students applying for a financial aid package to fill out the FAFSA form first. If you are unsure about how to qualify for your school's opportunities, keep in mind that financial aid offices at colleges are designed to help you with all of your financial preparation. Your college financial aid office can provide assistance with understanding financial aid.
Scholarships - whether through a specific school or not - may also require students to fill out FAFSA. Since FAFSA determines a student's level of financial need, scholarships looking to give a financial aid award can use the FAFSA to understand what financial support students are already receiving.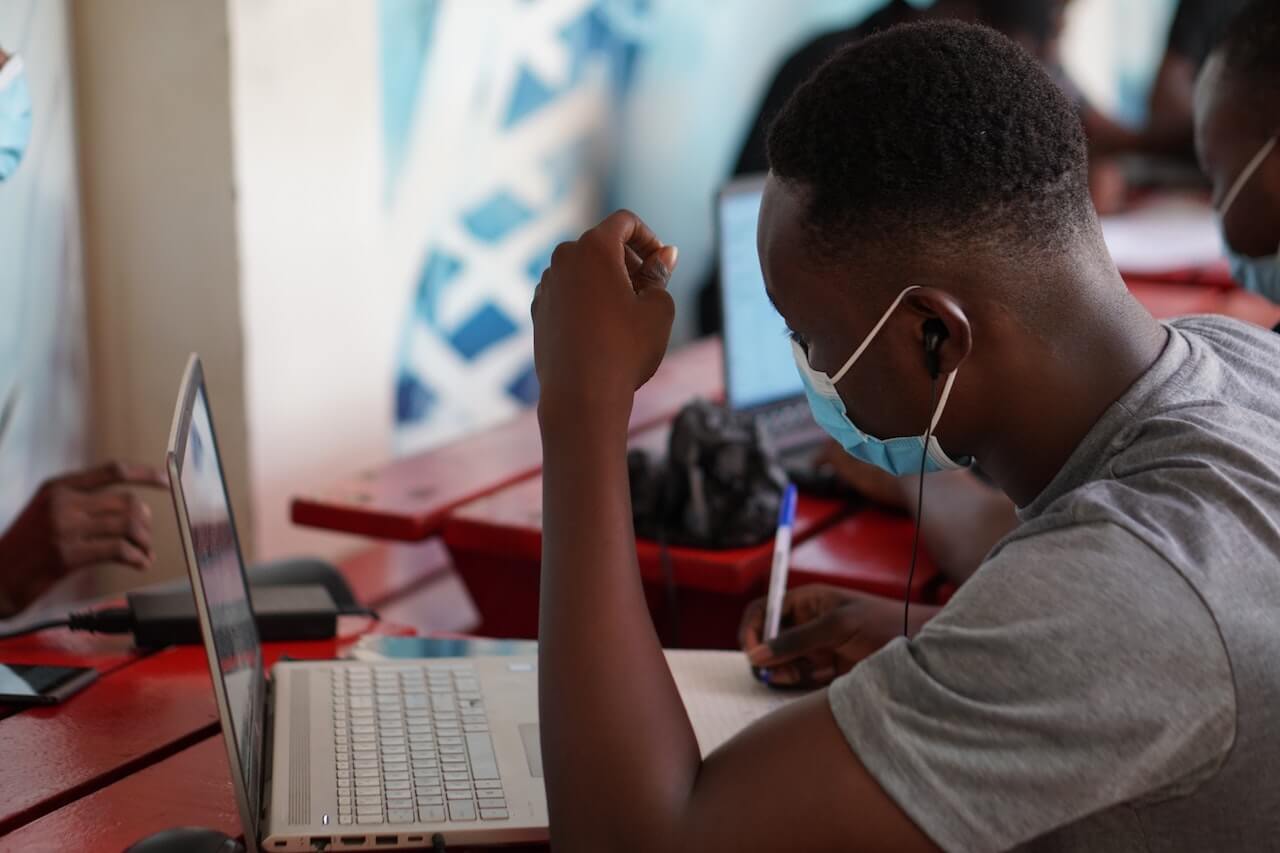 Who qualifies for FAFSA?
The qualifications for FAFSA are very general, allowing many U.S. students to apply. The most basic criteria are as follows:
You must have some level of financial need.
You must be a U.S. citizen or eligible non-citizen.
You must have a valid Social Security number.
To keep financial aid, students must maintain satisfactory academic progress. This means that students have to make certain progress toward their degree in order to remain eligible for financial aid. The extent of progress is determined by individual schools. Talk to your college's advisors to learn more.
From there, a few other steps are required in order to apply. For example, students have to sign the certification statement associated with the form as well as prove they are qualified to receive a college degree. To learn more about these steps and to understand other specifications for students in U.S. territories, you can find more information at the Federal Student Aid website.
When does FAFSA open?
The FAFSA form opens on October 1st of a given school year to file for the following school year. For example, if the FAFSA opens on October 1, 2022, that form will be filled out for the 2023-2024 school year. Versions are open for both English speakers and Spanish speakers to apply for.
When is FAFSA due?
The general federal deadline is June 30th, but state deadlines can vary. The state FAFSA deadline varies depending on what state you are in.
How much does FAFSA give?
FAFSA exists to help determine students' financial aid eligibility, as well as the amount they can receive. The amount of aid given varies by each student's financial situation.
FAFSA estimates need-based financial aid by subtracting a student's expected family contribution from their cost of attendance, as well as considering other variables.
Do you have to pay FAFSA back?
Whether or not you must repay funds received via FAFSA  depends the type of financial aid.
If you use your FAFSA report to take out federal student loans, you must pay back the student loans. However, "gift aid" awards money to students through grants and scholarships and does not have to be repaid.
Pay attention when examining your student aid report so you know what steps you will have to take down the road.
How to renew FAFSA
Once you log back in with your FSA ID, the steps for renewing your FAFSA are simple. The website allows you to update prefilled information from previous forms and add current financial information. Once all new financial information is added and your old information is renewed, you are ready to submit your renewed FAFSA form!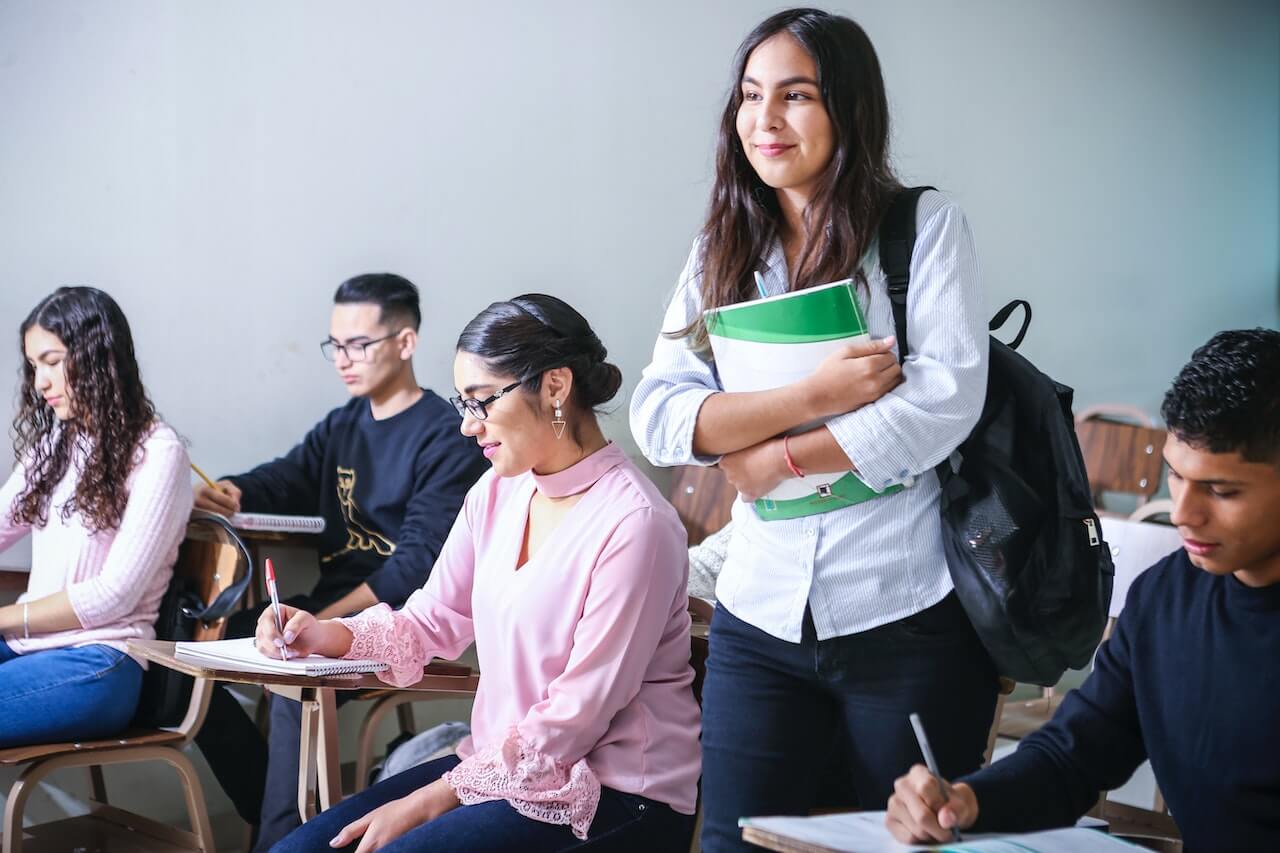 Frequently asked questions about FAFSA
Have more questions about FAFSA? We've answered additional questions about FAFSA to help students understand the process.
Does FAFSA cover graduate school?
Graduate and professional students are eligible to apply for the FAFSA, but since they are considered independent students, they will no longer need to provide student information. As students prepare for graduate school, they can review how FAFSA works for graduate and professional students. Graduate students can also check with their school's financial aid office to see if any other independent stipulations apply.
How long does FAFSA take to process?
After you fill out the FAFSA form, it typically takes between three and five days to process if submitted online. As for students who send in a physical paper form, the process will take seven to ten days. After your form has been processed by the Federal Student Aid office, you will receive your student aid report that details what financial aid you are eligible to earn.
Do you need FAFSA to apply to colleges?
Schools do not require you to complete the FAFSA form before applying. It is not a requirement but does help in showing the financial aid office at your school the federal status of your financial need. In some cases, they can use this information to help determine the aid you can receive through the school.
Do you need FAFSA to apply for scholarships?
Most general scholarships don't require you to apply to FAFSA, but some school-specific scholarships, especially need-based ones, may require this. It isn't common, but be careful not to make assumptions. If you are unsure of the qualifications for a scholarship through your school, reach out to the financial aid office for clarification.