How to Get Scholarships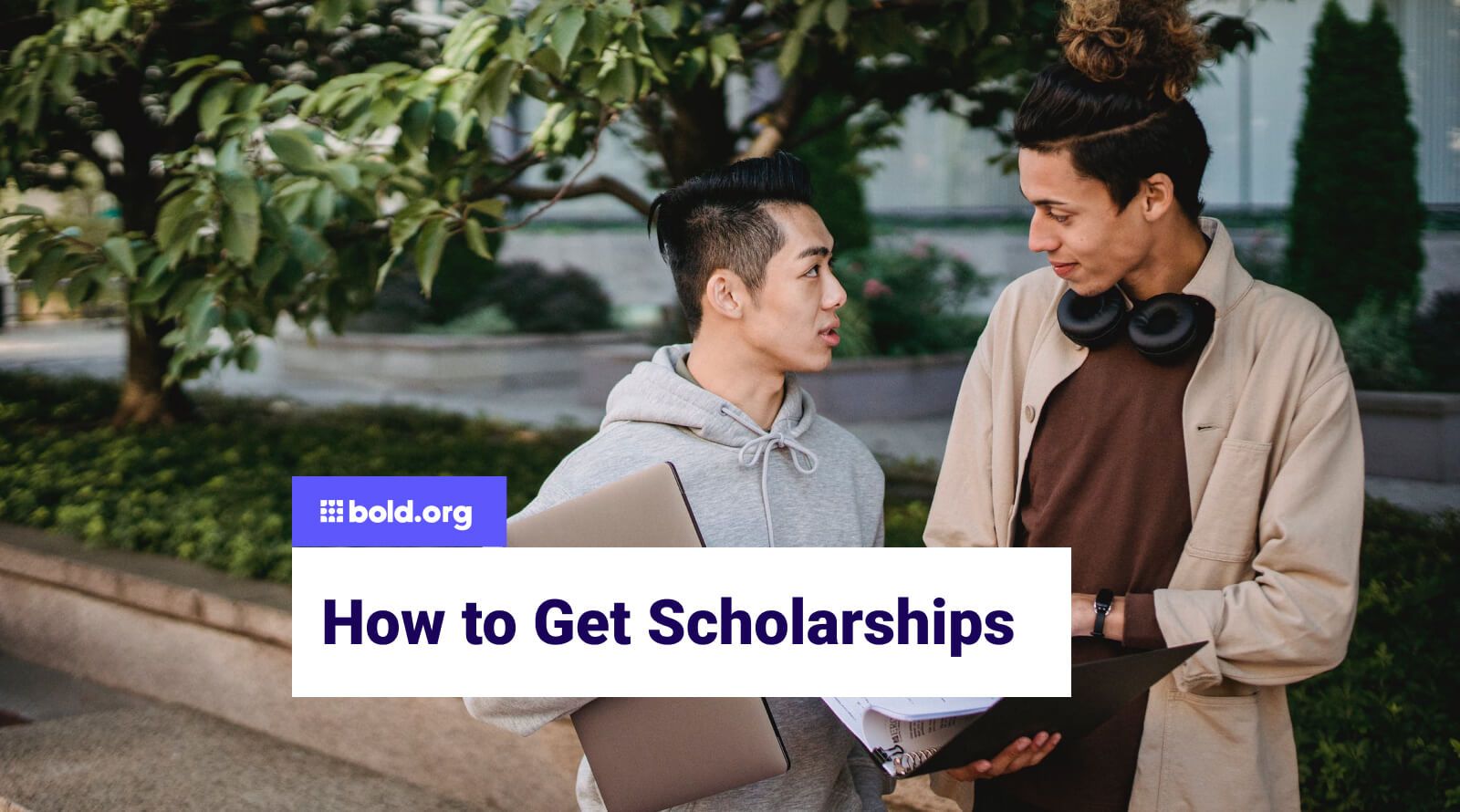 Top scholarships with upcoming deadlines
Scholarships are an excellent form of financial aid for high school and college students who don't want to increase their student loan debt. Earning scholarship money is essentially earning free money as scholarships do not need to be repaid at all. 58% of families in 2020 used scholarships to help pay for college.
As a result, both high school and college scholarships are in high demand. Many students of all ages will apply for several scholarships in the hopes of winning money to support their education, meaning this form of financial aid is quite competitive. How, then, can students increase their chances of winning scholarship money?
There are factors that are in your control and out of your control when it comes to putting together a winning scholarship application. It's important to be aware of which areas you should put the most effort into in order to have a more effective application.
Bold.org allows students to browse through hundreds of scholarships for college and high school in one place. Sign up today to make a free profile and take the stress out of looking for and applying for scholarships. Students can start looking for scholarships by browsing the scholarship page.
What do scholarships look for?
In general, candidates that win scholarship money are hard-working, passionate, and driven. Students who have concrete goals they want to achieve generally write stronger essays and come across as more dedicated. The most obvious way to get a scholarship is to be good at what you are passionate about— whether that's winning a Science Olympiad competition or being the MVP in your sport.
However, even average students, or students who believe there's nothing special about them have a shot at winning free financial aid money. In this article, we will go over some steps and strategies students can use to increase their chances of winning a scholarship.
Scholarships also look for students who are generally well-rounded. Maintaining your grades is essential when applying for scholarships. Though not all scholarships will do this, many will stipulate that students must have a certain minimum GPA in order to apply. Even for students who are interested in less academic fields, like art or sports, maintaining good grades is a good strategy for keeping the door open to future opportunities.
Most importantly, high school and college scholarships look for students who are honest and true to themselves. Many scholarships require students to write a short personal statement along with filling out the application. This essay is meant to give students a chance to talk about their interests and accomplishments and let their personalities shine through. Genuine answers are always best, as the goal is to help the donor get a sense of who the applicant is.
Scholarships also look for students of a certain personal background, income bracket, and location. Some students may also qualify for financial aid based on demonstrated financial need. For the most part, these factors are outside of your control. Students may not qualify for a few scholarships based on these points, but applicants should instead spend their energy elsewhere on factors they can control.