When to Apply for a Student Loan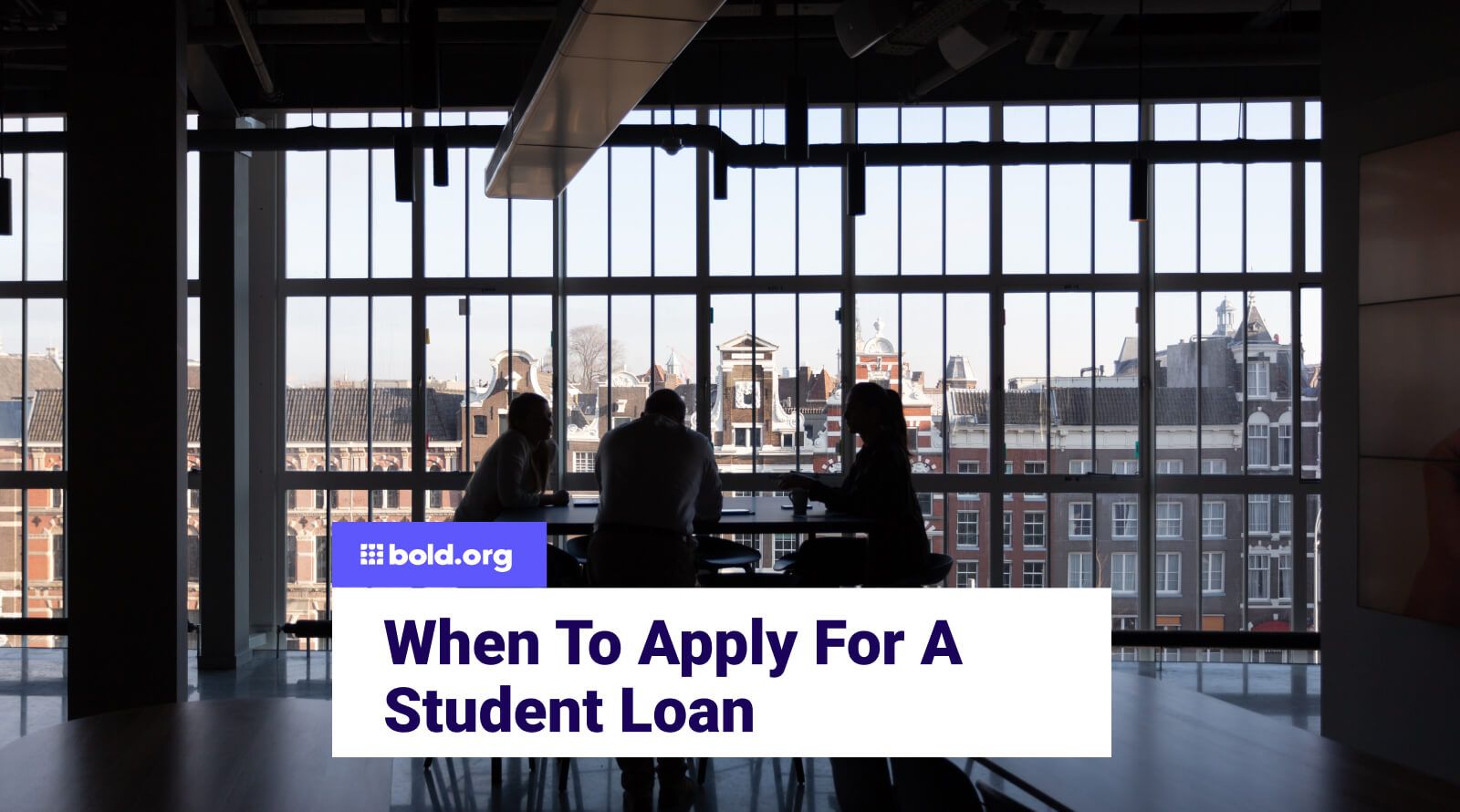 Top scholarships with upcoming deadlines
Applying for college can be both an exciting and stressful time. In addition to individual universities' written applications, you should simultaneously begin preparing for how you plan to afford college costs.
Financial aid resources such as scholarships are a great opportunity for you to save money for your education. There are endless opportunities offered through Bold.org for you to utilize.
Create a Bold.org profile and use the scholarship search feature to access hundreds of exclusive scholarships so you don't have to worry about student loan interest!
Once exhausting all other avenues of financial support, most students will rely on student loans to cover the remaining amount. Due to the high demand of federal and private student loans, you are encouraged to begin applying long before tuition is due.
If school payments are overdue for too long it can risk your enrollment status at the university as well as prevent you from attending classes or living in school housing. Given the consequences, it is best to prioritize this as soon as possible.
Depending on what loan you choose to take out, there will be different application circumstances as well as a timeline to abide by. Since private student loans come from a magnitude of various organizations such as banks and credit unions, you might see the eligibility criteria fluctuate.
Federal student loans are always contingent on you or your families income (for dependent undergraduate students), and will provide the student loan amount accordingly. Due to all the elements that are required to determine qualifications, you must gather those materials early.