What can you get a scholarship for?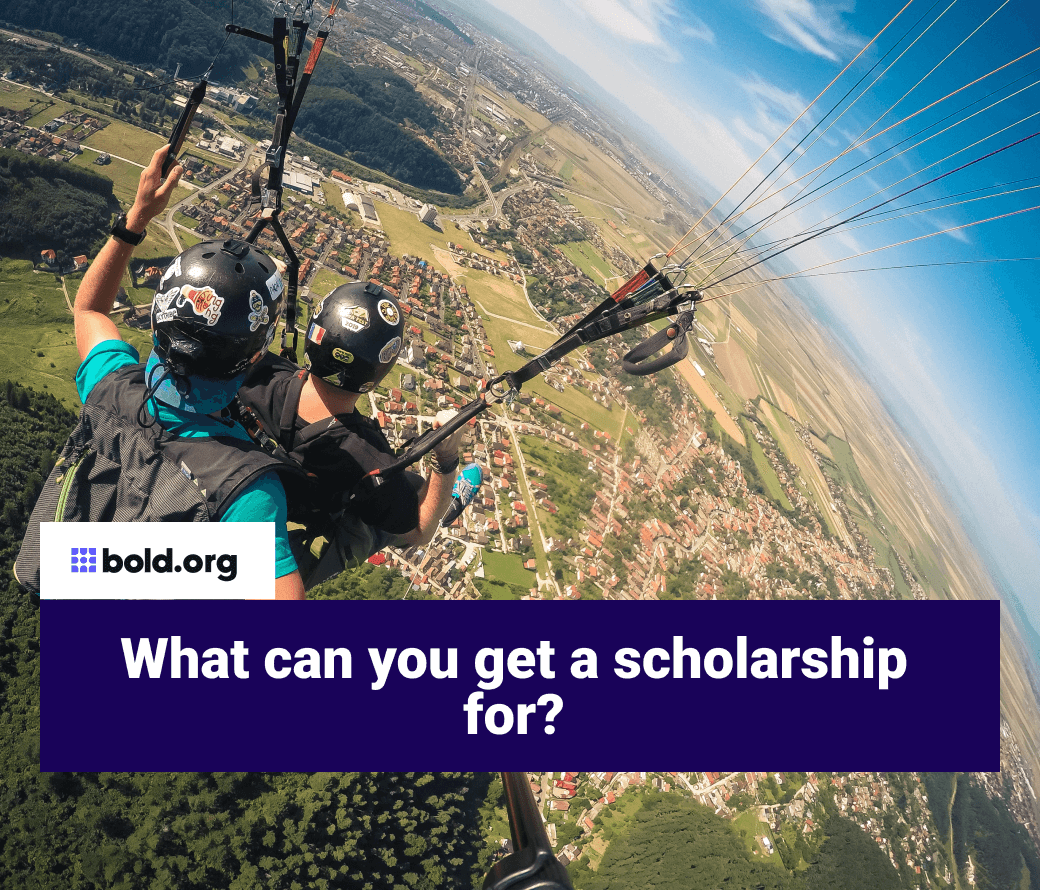 Top scholarships with upcoming deadlines
If you're here wondering what you can get scholarships for, you should ask, "what can you not get scholarships for?" Scholarships are a form of financial aid that can be awarded for a number of reasons. There are academic scholarships, merit scholarships, athletic scholarships, creative scholarships, art scholarships, writing scholarships, and so many more!
Federal student aid is one of the most common sources of financial aid, consisting of federal Pell grants, federal government loans, and other scholarship opportunities. Scholarships are essentially free money; you can receive a scholarship for almost anything, even unusual scholarships like a scholarship for puppetry or a zombie apocalypse scholarship.
Get Matched to Thousands of Scholarships
Create your Bold.org profile to access thousands of exclusive scholarships, available only on Bold.org.
Create Free Profile
There is no limit to what scholarship money can be awarded for. Applying to a scholarship with unusual criteria may increase your chances of winning the financial aid you need since there will be fewer applicants. So, if you have an unusual skill or fact about yourself, search for scholarship opportunities to help fund your academic journey.
On Bold.org, you can search and filter through hundreds of different scholarships, with new ones added daily.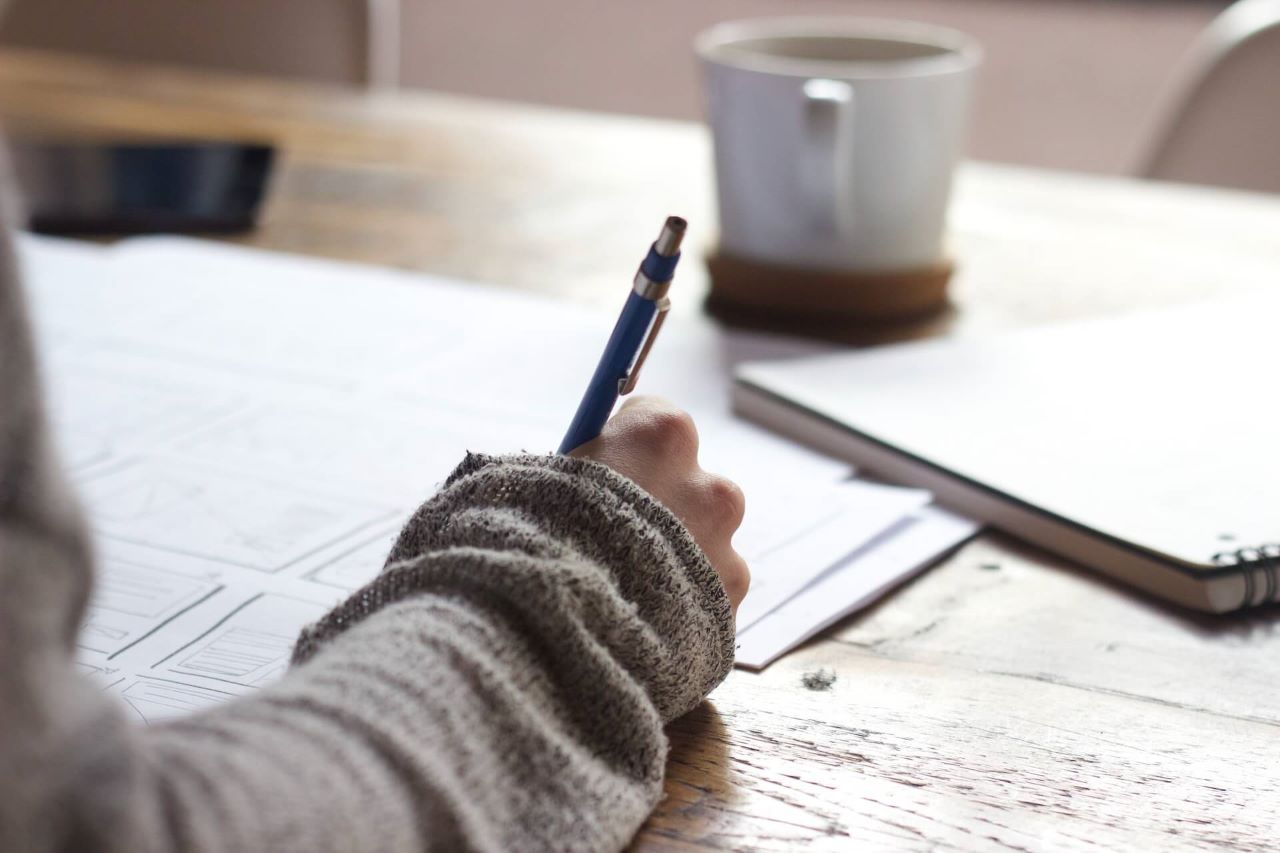 What are some things you can do to get a scholarship?
Community service is a great way to give back to your community and help you score some scholarship awards. Receiving good grades and participating in extracurricular activities is another great way to help you receive scholarships. Building relationships with your teachers and professors is an excellent way to receive scholarship recommendation letters that will boost your scholarship application.
Are you wondering how scholarships work? We've got you covered; browse How Do Scholarships Work to learn more!
Research
First and foremost, conduct a scholarship search to find the right scholarship for you. This can mean perusing credible scholarship search engines, like Bold.org, speaking with your counselor or financial advisor, or even asking teachers and professors about university scholarships. Furthermore, if you meet the criteria for a scholarship, particularly if those criteria are narrow and specific, you should apply. Applying for a scholarship program with narrow requirements can increase your chances of winning as the applicant pool will be smaller.
Check out these Back to School Tips to set yourself up for success!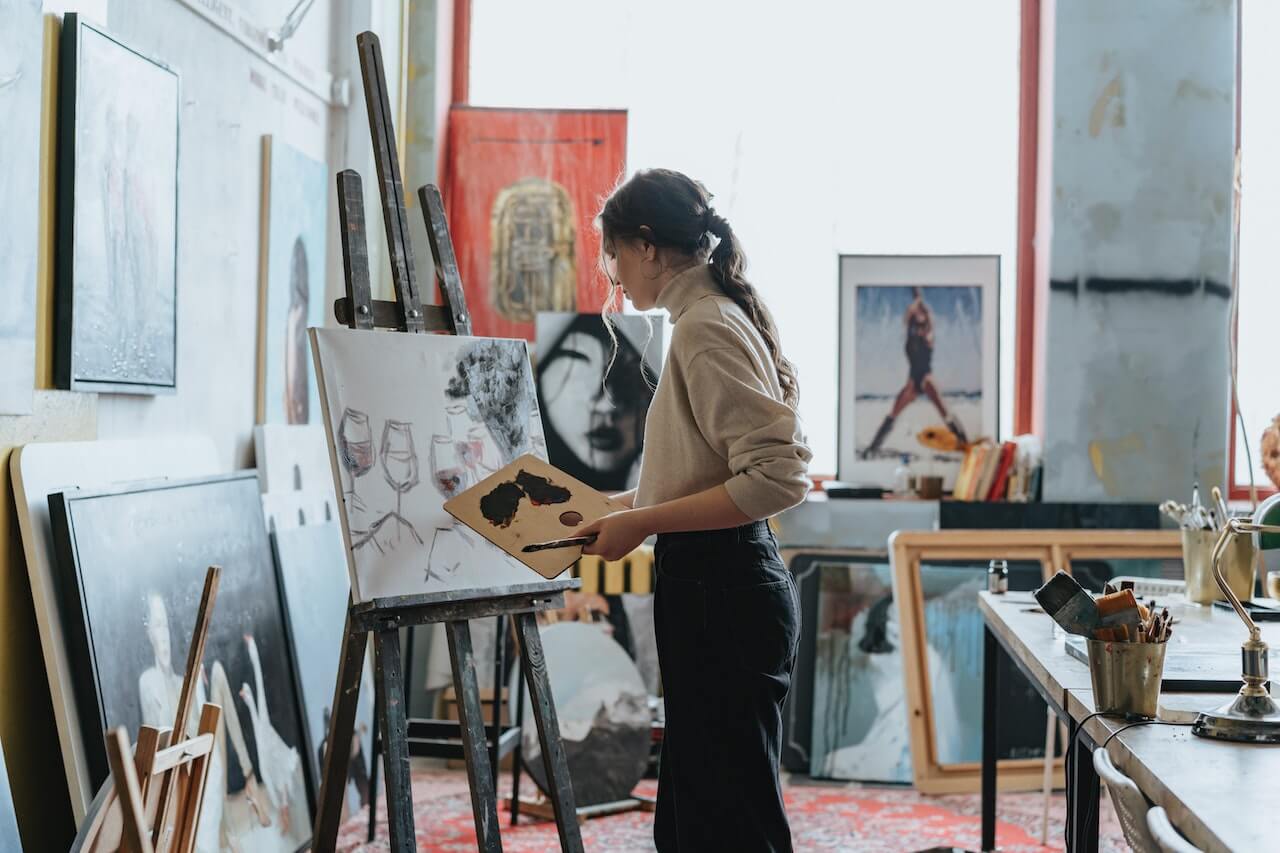 Read the description thoroughly.
Undergraduate and graduate students are often already familiar with scholarship applications, while high school students are less versed, but your school year does not matter. Regardless of how many scholarships you have applied for and/or received, you should always clearly read the requirements and description if you want the funding for your college tuition. Knowing exactly what the scholarship application requires is integral to successfully submitting your materials and receiving the scholarship. You don't want to accidentally apply for a graduate student merit scholarship when you really want an athletic scholarship.
Furthermore, being informed also includes being aware of scholarship deadlines. If you find a scholarship and are unsure of the deadline, contact your school's financial aid office or the scholarship provider to see if they can offer any insight.
Complete materials to the best of your abilities
Scholarships usually require applicants to submit certain materials to be considered, such as a personal statement, test scores, or leadership skills. Whether you're applying for private scholarships or public scholarships, academic achievement scholarships, or need-based scholarships, odds are you will have to send in something to be considered.
Unless you apply for Bold.org's No Essay Scholarships, where you don't have to submit anything!
A submission can range from an art portfolio to a transcript, but generally, most scholarships require applicants to write an essay as a part of the application process. If this is the case, carefully edit and proofread your work.
Not sure how to write a scholarship essay? Browse How to Write a Scholarship Essay now to learn how to write an excellent scholarship essay.
Be sure to gather all your materials well before the scholarship deadline. This will give you ample time to address potential obstacles that may impede your application process.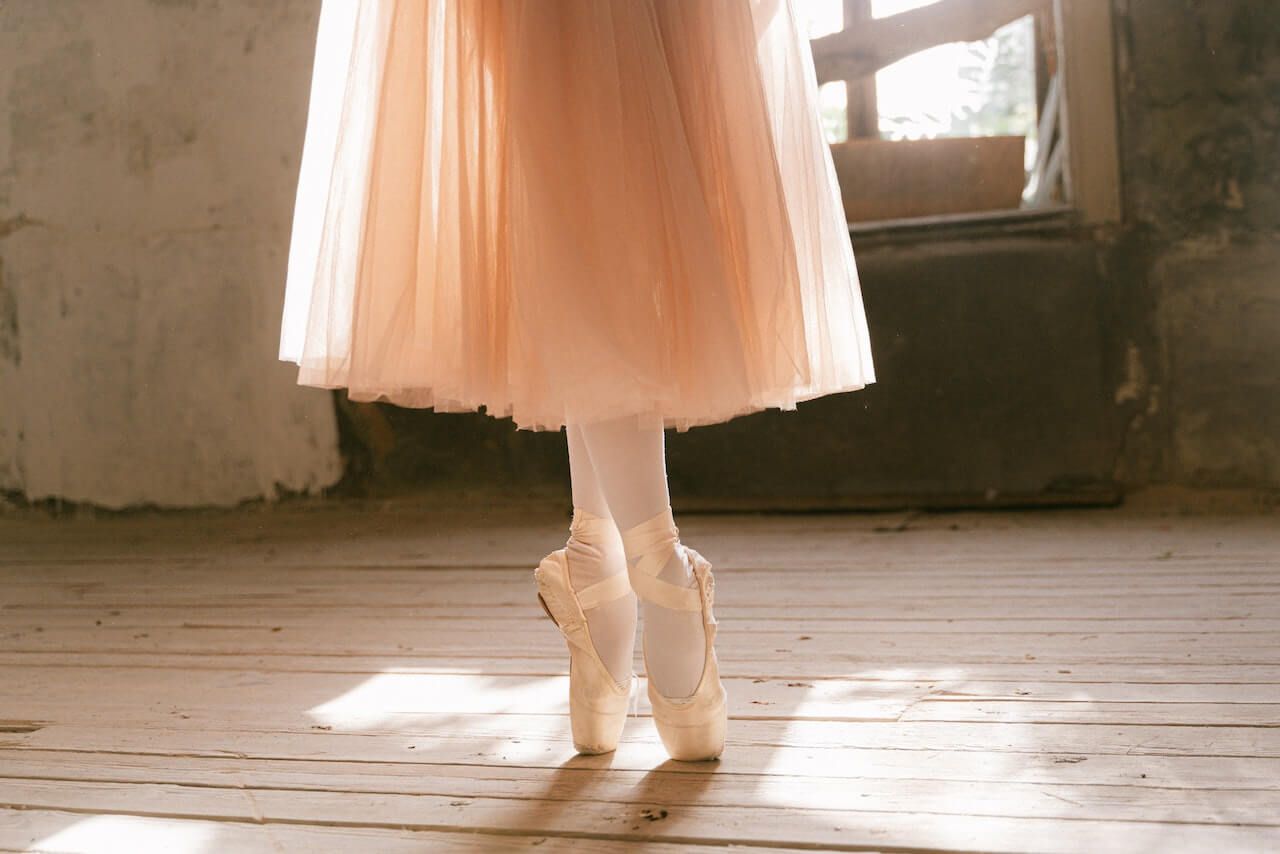 Apply to many
Finally, apply for as many scholarships as possible! As previously mentioned, college scholarships are a very competitive source of financial aid, so casting a wide net will increase your chances of winning. Just keep track of all the scholarships you find on your scholarship search so that you remain on top of all the due dates and required application materials.
How many scholarships should I apply for?
There is no set number of scholarships that you should apply for, but a rule of thumb is to apply for as many as you can. Not only will doing so increase your chances of receiving a scholarship, but you will also grow more familiar with the process so future applications will be easier to complete.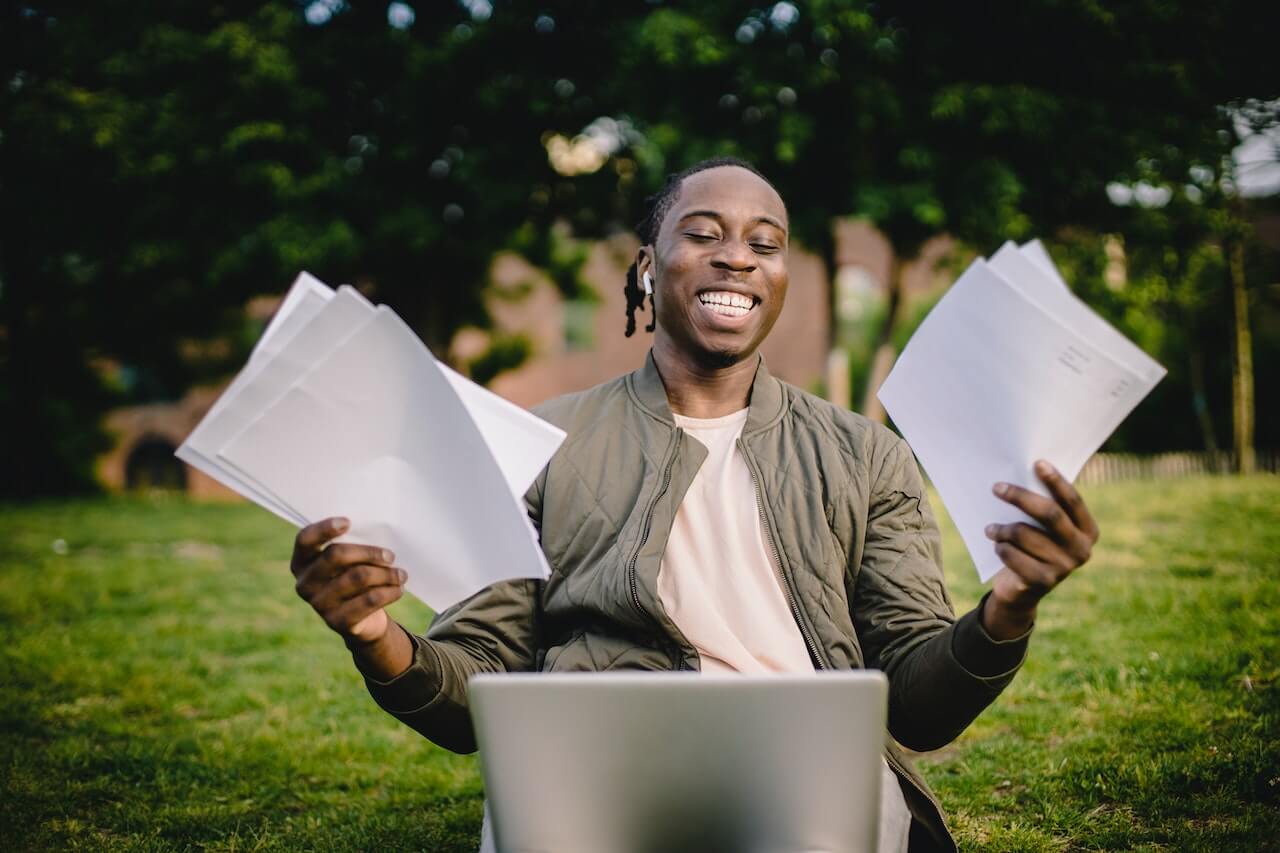 Frequently asked questions about what you can get a scholarship for
What GPA do you need for a full scholarship?
Some scholarships have GPA requirements, while others do not. All scholarship criteria vary, check for minimum GPA requirements. For instance, art scholarships may not ask students to submit a GPA but will instead request an art portfolio. By contrast, full academic scholarships will likely ask applicants to share their GPAs. In this case, the higher your GPA, the better.
However, if your GPA is not very high, do not be discouraged about finding a college scholarship. Using the Bold.org scholarship search feature, you can easily find scholarships that aim to support students with financial need regardless of their grades.
When should I start applying for scholarships?
The Federal Student Aid office recommends that students begin applying for scholarships the summer before their senior year of high school. However, on Bold.org, you can start applying for scholarships when you are as young as 14 years old.
Generally, it is best to begin applying for scholarships as early as possible. Doing so can maximize the number of scholarships you apply for and thus receive. If you are a high school student concerned about the high price of college education, begin your scholarship search now. A wide range of scholarships are available, from publicly funded academic scholarships to private scholarships for minority students. Beginning the application process early can increase your chances of ameliorating your financial need.
Now that you're aware scholarships come in many forms, look into How to Start a Scholarship Fund now!