Do NAIA schools give athletic scholarships?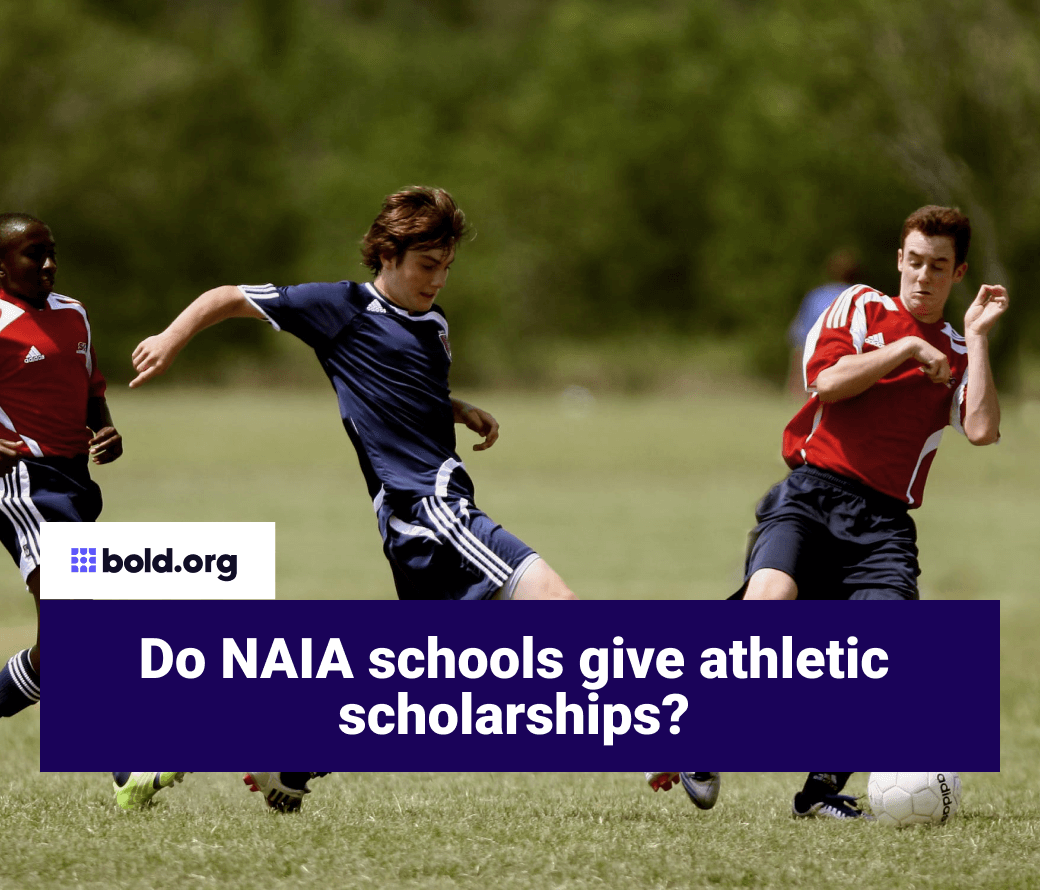 Top scholarships with upcoming deadlines
If you're an athlete interested in financial aid in college, it's important to be aware that NAIA schools give athletic scholarships.
While NAIA athletes have the potential of receiving full-ride scholarships, many NAIA athletic scholarships are only partial awards, leaving leftover financial need in many cases. Luckily, there are many other scholarships available for student-athletes through private sources like the Bold.org scholarship platform. Bold.org is home to hundreds of exclusive scholarship opportunities - sign up today to start applying!
If you are a high school student interested in college sports and being a student-athlete, it is important that you consider what types of financial aid would help you earn your degree. The National Association for Intercollegiate Athletics (NAIA) is the oldest college athletics governing body, founded in 1937.