How to Get an Athletic Scholarship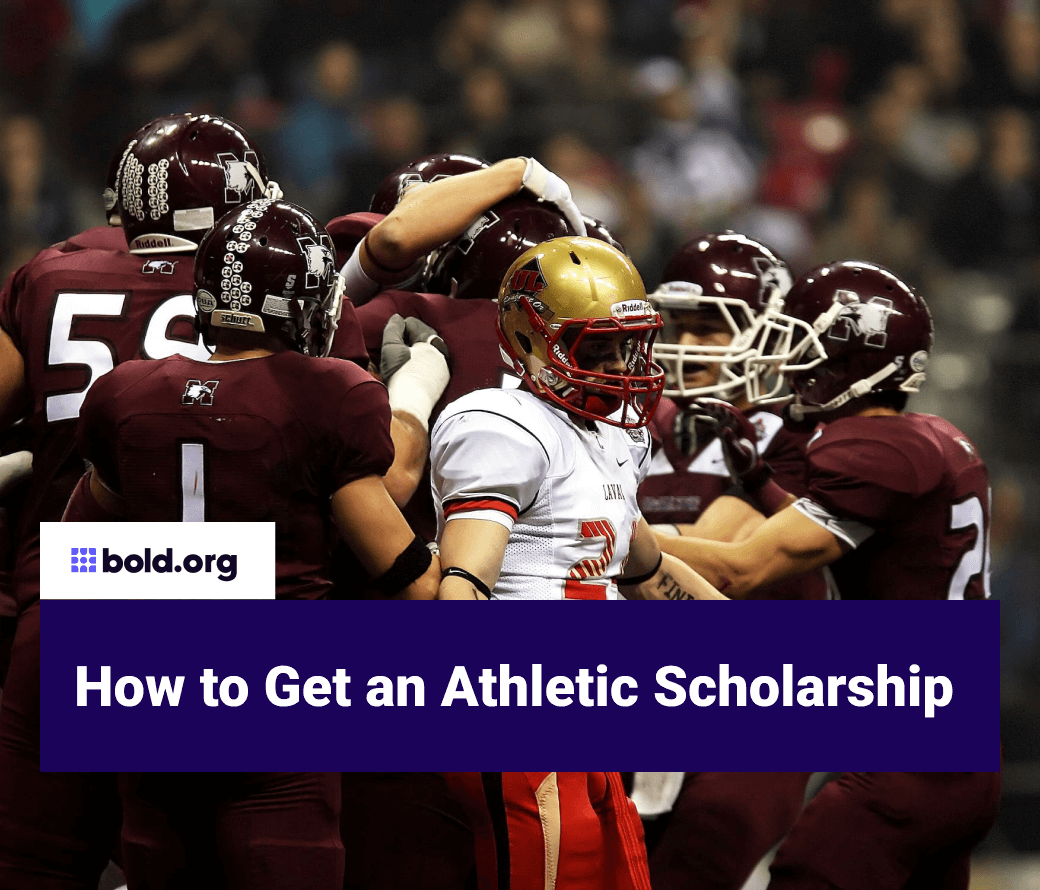 Top scholarships with upcoming deadlines
Athletic scholarships are some of the most coveted and competitive forms of financial aid available. As a result, you may not have all of your expenses covered, even if you're awarded a partial scholarship. To cover any unmet financial need, sign up for Bold.org to begin qualifying for hundreds of unique scholarship opportunities!
In the United States, there are about 8 million students who play sports in high school and just over 480,000 will participate in intercollegiate sports. This means that about 17% of high school athletes will become student-athletes at the collegiate level. Out of this small percentage, even fewer college athletes will receive athletic scholarships.
Get Matched to Thousands of Scholarships
Create your Bold.org profile to access thousands of exclusive scholarships, available only on Bold.org.
Create Free Profile
The NCAA (National Collegiate Athletic Association) awards some $3.6 billion in scholarship money annually to just over 180,000 student-athletes, meaning less than half of all student-athletes receive NCAA athletic scholarships (it is worth noting that NCAA Division III colleges do not provide athletic scholarships, so this only illustrates NCAA Division I and Division II schools).
Athletic scholarships come in two forms: equivalency/partial scholarships and headcount scholarships. In the former, college coaches are given a lump sum of sports scholarship money that they can divide amongst their student-athletes as they see fit. This means that everyone on the team could potentially receive at least a partial scholarship, or it could mean that a few people receive full scholarships while others get nothing. By contrast, a headcount scholarship is when a student-athlete on the team receives a full ride. Coaches are given a set number of full-ride athletic scholarships that they give to players in full.
The type of scholarship a college team may receive depends on the sport. If the sport is a highly popular one that generates a lot of revenue, like football or basketball, then it is more likely to be a headcount sport. Sports that are somewhat less popular are more likely to be partial or equivalency sports.