How Many Scholarships are There for D1 Football?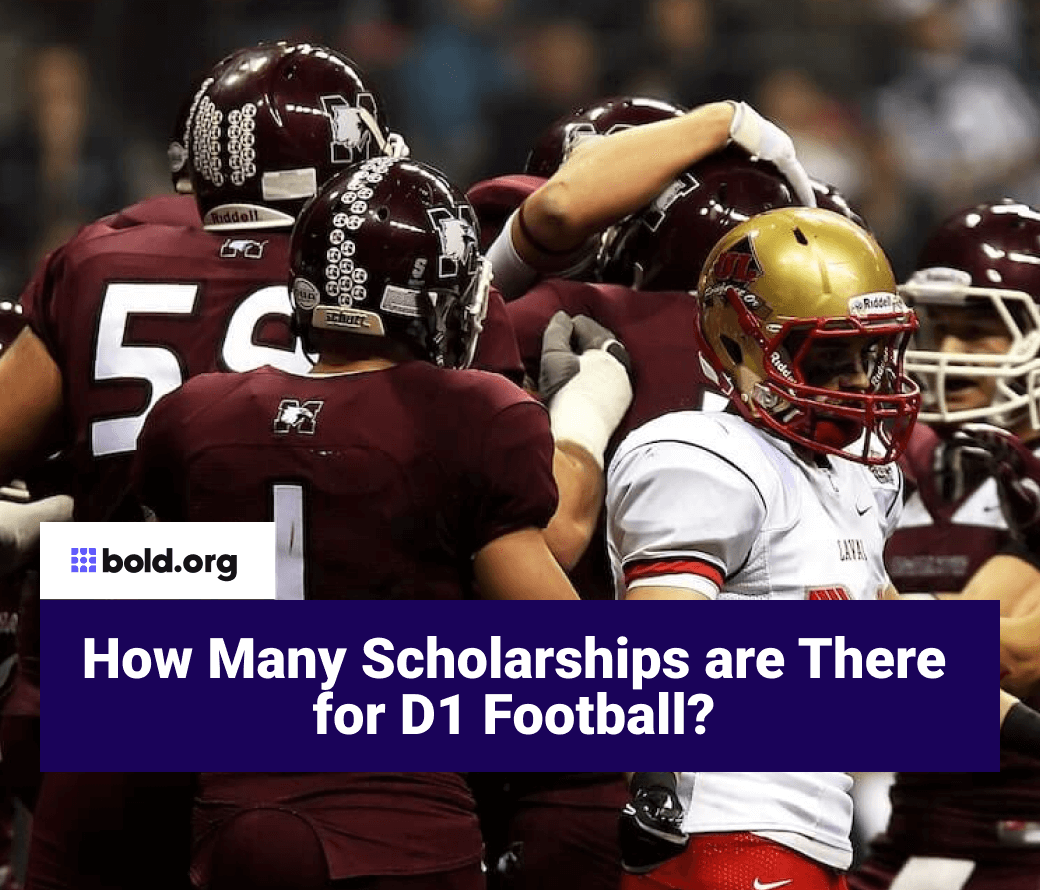 Top scholarships with upcoming deadlines
There are 254 NCAA Division I colleges and universities in the United States. At each of these schools, only the most exceptional high school players will have access to scholarship money. The NCAA division has a limited number of full-ride and partial tuition scholarships, so if you are thinking of playing college football, it is crucial that high school football players know how many scholarships there are at the D1 level.
Apply to Bold.org and access hundreds of exclusive scholarships.
There are two subdivisions among NCAA Division 1 schools, FBS and FCS. A school's subdivision changes the number of scholarships available for college football players. Division 1 FBS teams can give out a maximum of 85 full-ride scholarships to athletes.
These scholarships are headcount scholarships, which means every athlete who receives a scholarship at the DI FBS level gets a full-ride scholarship. Division 1 FCS programs can provide a maximum of 63 total scholarships. These scholarships are equivalency scholarships, which means a coach can divide these scholarships up and give more athletes partial scholarships.