Find the Best Full-Ride Scholarships to Apply for in 2023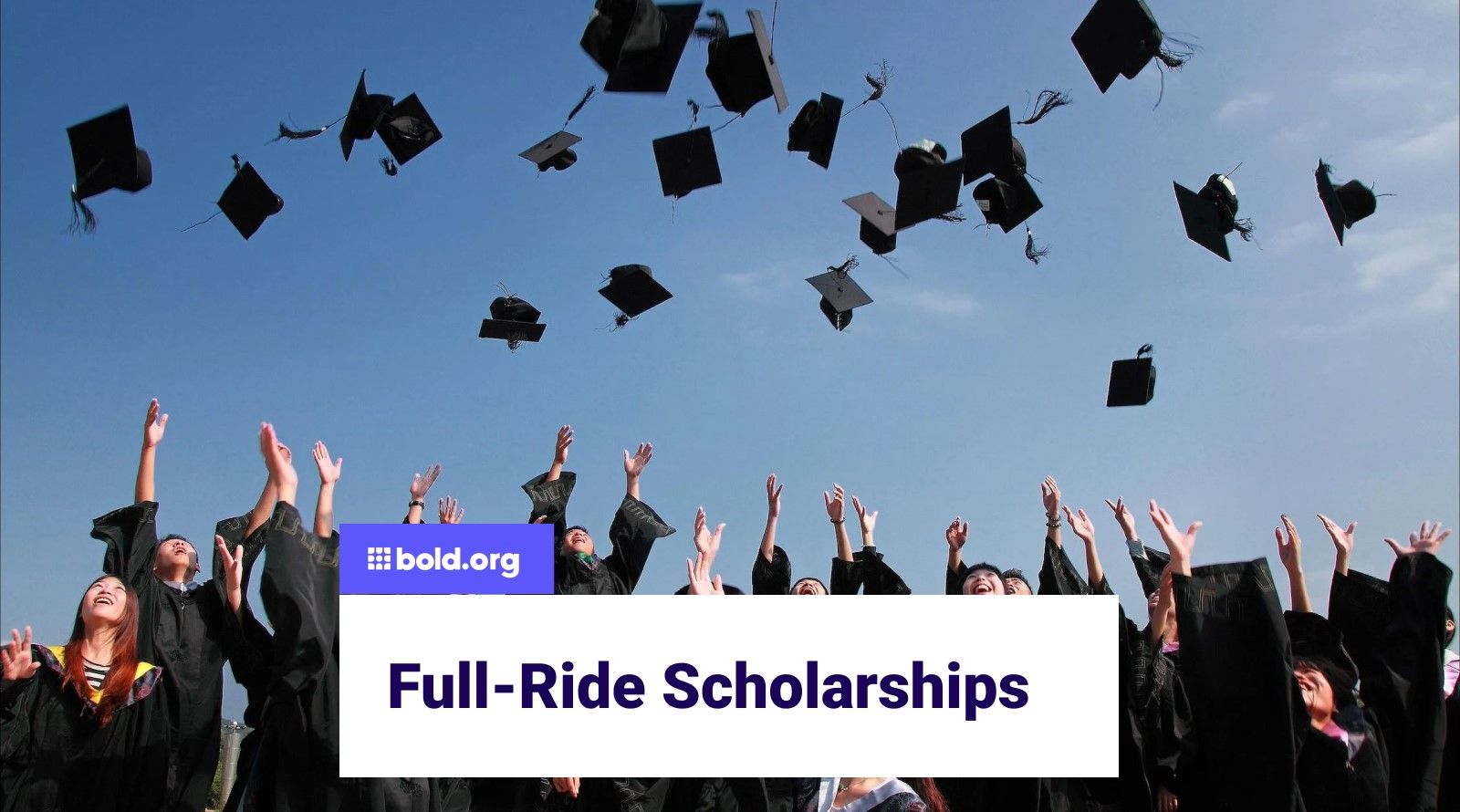 Top scholarships with upcoming deadlines
Full-tuition scholarships are financial aid opportunities that cover all or most of your university tuition. College costs continue to increase yearly, from tuition fees to room and board expenses. Many students seek ways to cover large chunks of their college education expenses through full-ride scholarships and federal financial aid.
Federal financial aid and scholarships are two excellent ways to help cut down the costs of college tuition. Students should also consider looking for full-ride scholarships, which may be able to remove the full tuition costs of attending college in one financial aid package.
Bold.org is a nonprofit organization dedicated to fighting student debt and helping students make smart financial decisions. Make a free profile today to gain access to hundreds of free scholarships for high school students and college students.
Full-ride scholarships aren't the only scholarships Bold.org offers. Check out the full list of scholarships here to get help paying for your full tuition. Read about other types of tuition scholarships and financial tips on our scholarship blog.
A full-ride scholarship is a financial aid package that does not need to be repaid. In addition, a full-ride scholarship should cover 100% of your college full tuition. Different schools and organizations may define 'college tuition' differently— check if a full-ride scholarship covers only academic expenses or living expenses, like room and board.
Some full-ride scholarships will cover every fee associated with college, including tuition, textbook fees, room and board, and living costs or food expenses. Some full-ride scholarships will only cover the academic side of your college expenses, meaning you will still need to pay for room and board as well as food.
Whichever the case, a full-ride scholarship will remove at least all of the academic fees associated with college. The costs of attending classes represent the biggest expense students will have to pay, so any full tuition scholarship will cover the majority of the price of attending college.
To get a full-ride scholarship, students must either be enrolled in a qualifying program or find a full-ride scholarship opportunity on their own.