What is a full-ride scholarship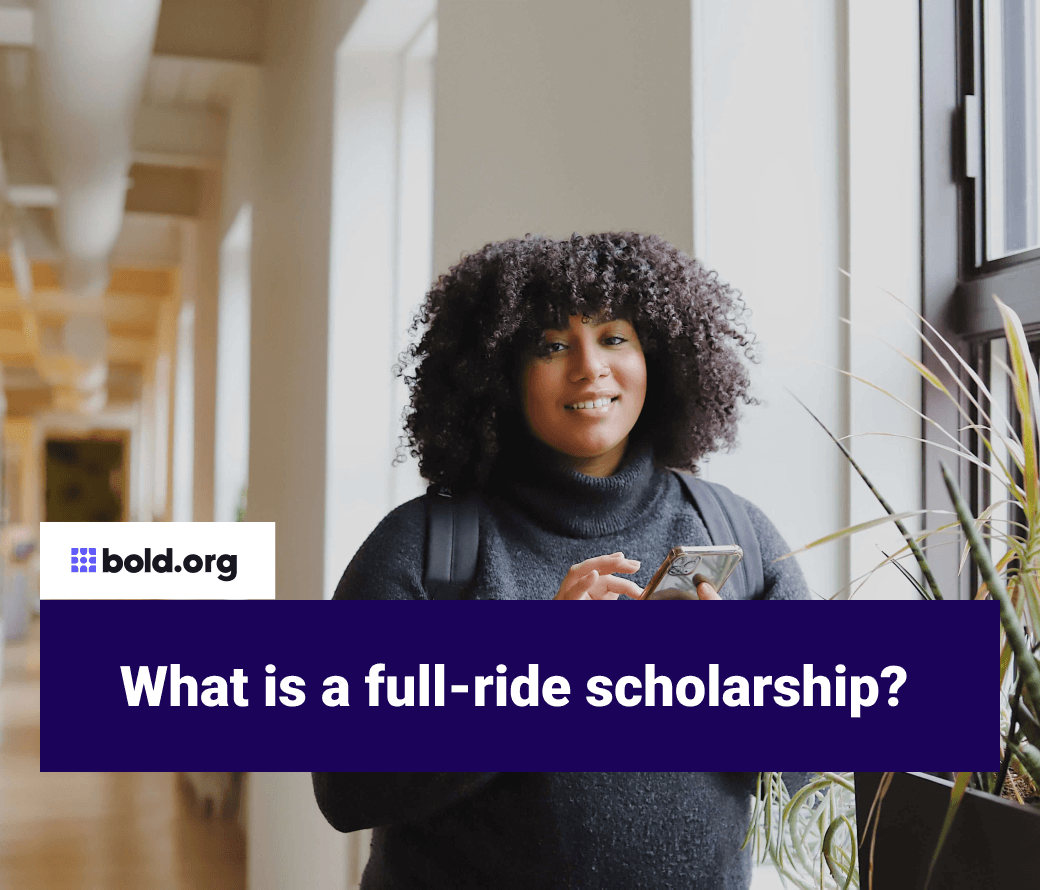 Top scholarships with upcoming deadlines
Understanding and utilizing scholarships can save you thousands of dollars and help you avoid student debt. The average federal student loan debt in the United States is $37,667, but many scholarships exist to combat this. A full-ride scholarship covers the total cost of a college education and can completely eliminate a student's need to rely on loans.
Full-ride scholarships are scholarships that cover full tuition, room and board, and other educational costs. Some full-ride scholarships even give recipients a monthly living expense stipend that can be used for personal expenses. Since full-ride scholarships are such a comprehensive form of financial aid, they lessen prohibitive college costs and allow greater access to higher education.
Make a profile on Bold.org to access hundreds of exclusive scholarships with more added daily.
What is a full scholarship?
Paying for college can be expensive - on top of a full tuition and mandatory fees, students also have to budget for their personal expenses. When you add costs like transportation and living expenses to already high tuition rates, finding the money to attend college can seem impossible. It doesn't help that college tuition rises an average of 8% each year, leaving many students struggling to afford college expenses.
Luckily, there are hundreds of scholarships available that offer support to college students. It's important to note that not all scholarships are equal, though all can be beneficial. Most scholarships offer students a small one-time award that only pays for a fraction of their college costs, but full-ride scholarships are different from other scholarships. A full-ride scholarship will cover all education-related expenses a student incurs throughout their degree program.