How to Get a Scholarship for Soccer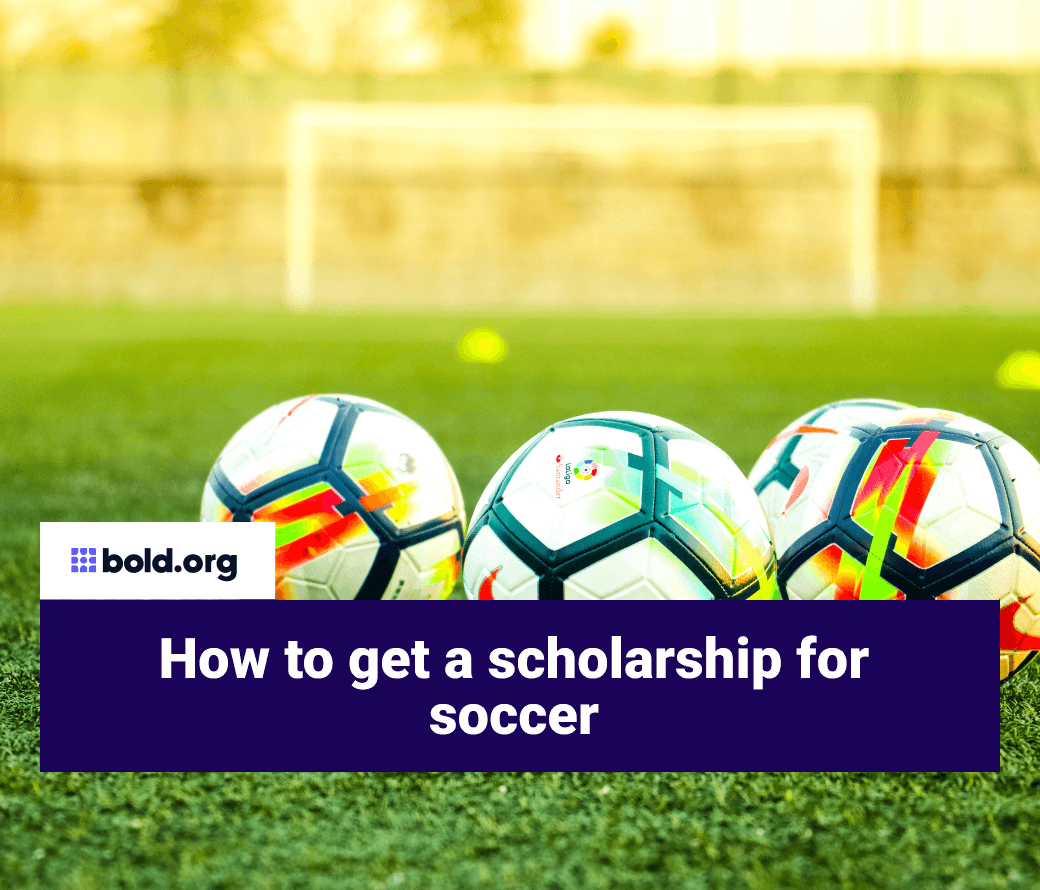 Top scholarships with upcoming deadlines
Soccer is one of the most beloved sports in the entire world, so it comes as no surprise that soccer scholarships are available to help students in soccer programs pursue higher education. Whether you are a keeper or center mid, it is possible to get a soccer scholarship to fund your college journey.
However, like any athletic scholarship, a college soccer scholarship is extremely competitive. At Division I and Division II schools alike, only the best soccer players are recruited for top teams, and an even smaller percentage will receive soccer scholarships.
Fortunately, for high school soccer players entering college and current student-athletes alike, there are several steps you can take to find, and hopefully receive, a soccer scholarship. Read on to learn more about the college soccer recruiting process, athletic scholarships, college coaches, student-athlete life, and soccer scholarships.
Using Bold.org to get a scholarship
Bold.org is undeniably one of the easiest places to find and receive soccer scholarships and athletic scholarships. Once you make a profile, you have access to exclusive scholarships just for you and can apply right from the website. As opposed to those offered by schools and the National Collegiate Athletic Association, there are new scholarships added daily, so finding a soccer scholarship is not a difficult task. However, there is still significant competition so you'll need to work hard to win.
If you are concerned about how many soccer scholarships require you to reach out to college soccer coaches, Bold.org can help you avoid this, since it allows you to apply directly. In order to do so, make a student account and complete your profile. Then, using the scholarship search feature, you can use the filters and search bar to find soccer scholarships exclusive to Bold.org. In fact, you can even check out a list of curated soccer scholarships and athletic scholarships.