How to Get a Scholarship for Soccer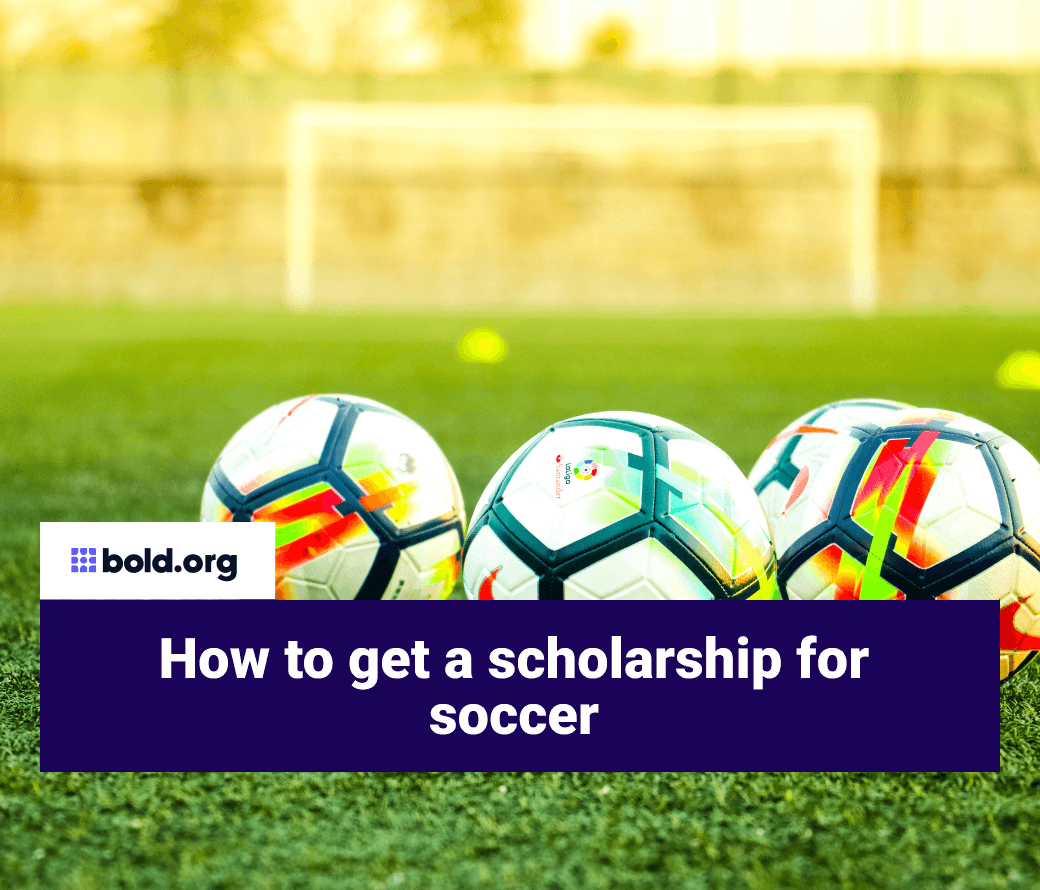 Top scholarships with upcoming deadlines
Soccer is one of the most beloved sports in the entire world, so it comes as no surprise that soccer scholarships are available to help students in soccer programs pursue higher education. Whether you are a keeper or center mid, it is possible to get a soccer scholarship to fund your college journey.
However, like any athletic scholarship, a college soccer scholarship is extremely competitive. At Division I and Division II schools alike, only the best soccer players are recruited for top teams, and an even smaller percentage will receive soccer scholarships.
Fortunately, for high school soccer players entering college and current student-athletes alike, there are several steps you can take to find, and hopefully receive, a soccer scholarship. Read on to learn more about the college soccer recruiting process, athletic scholarships, college coaches, student-athlete life, and soccer scholarships.
Using Bold.org to get a scholarship
Bold.org is undeniably one of the easiest places to find and receive soccer scholarships and athletic scholarships. Once you make a profile, you have access to exclusive scholarships just for you and can apply right from the website. As opposed to those offered by schools, National Association of Intercollegiate Athletics and the National Collegiate Athletic Association, there are new scholarships added daily, so finding a soccer scholarship is not a difficult task. However, there is still significant competition so you'll need to work hard to win.
If you are concerned about how many soccer scholarships require you to reach out to college soccer coaches, Bold.org can help you avoid this, since it allows you to apply directly. In order to do so, make a student account and complete your profile. Then, using the scholarship search feature, you can use the filters and search bar to find soccer scholarships exclusive to Bold.org. In fact, you can even check out a list of curated soccer scholarships and athletic scholarships.
Get Matched to Thousands of Scholarships
Create your Bold.org profile to access thousands of exclusive scholarships, available only on Bold.org.
Create Free Profile
Additionally, you can also look for soccer scholarships with more specific requirements, like female soccer scholarships or male soccer scholarships. Applying to scholarships with more specific criteria can even increase your chances of winning since there will be fewer applicants.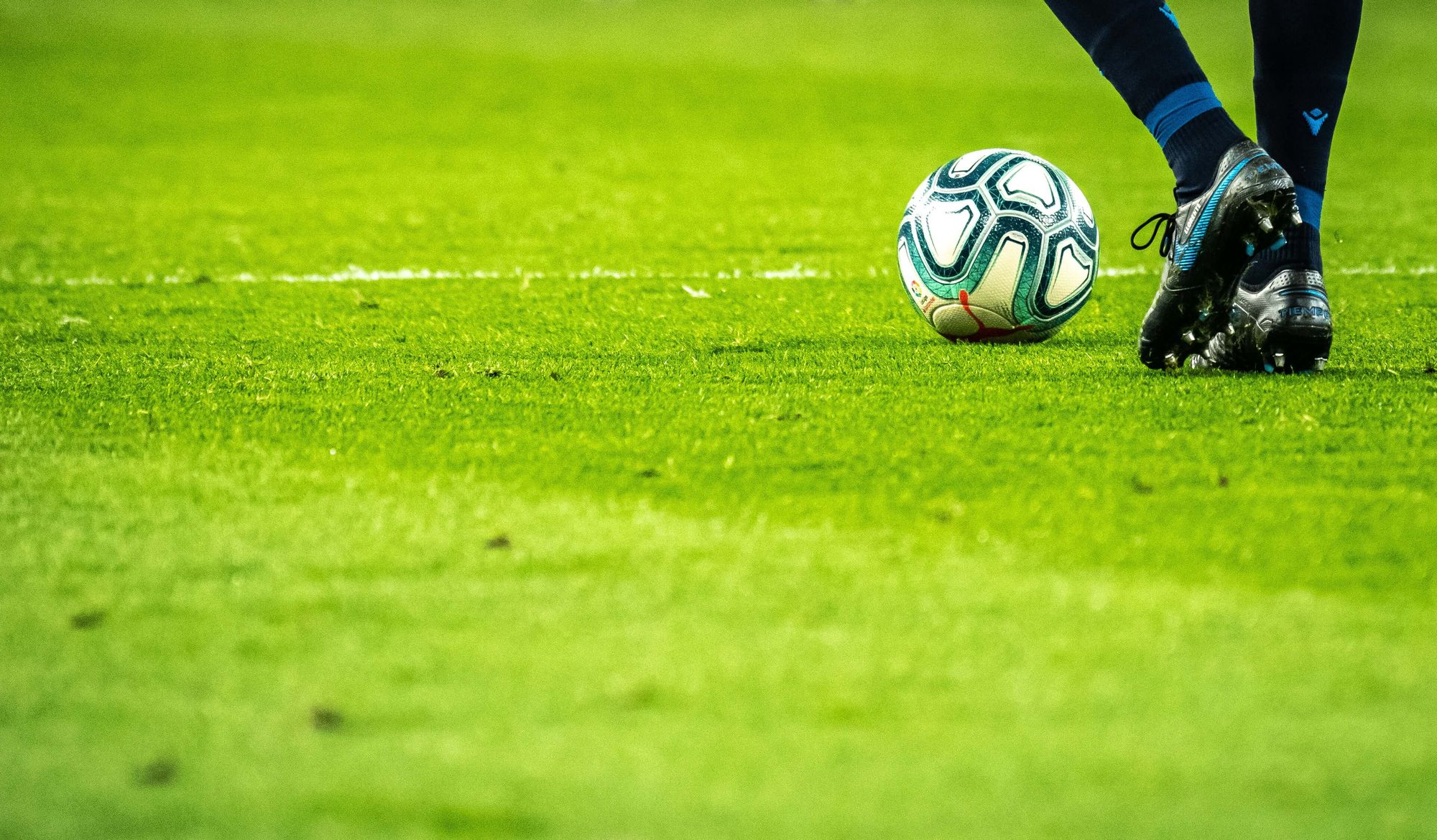 Getting recruited for soccer
Getting a soccer scholarship outside of Bold.org can be somewhat more difficult. If you played high school soccer, then the first step is to be recruited. To be recruited, not only does a student-athlete have to have excellent playing skills, but they should also have a high grade point average and a good attitude. High school students who play on a soccer team have many responsibilities, but those responsibilities will only increase in college, so being a good student-athlete and a good student can help set you apart from other players.
Soccer recruitment can begin as early as middle school, but if you haven't begun, it is certainly not too late. In a survey conducted by NCSA, they found that 74% of college coaches for men's soccer reported evaluating talent in 10th grade and 22% reported evaluating talent in 11th grade.
If you have strong soccer skills and are confident that you can play in college-level soccer programs, you should begin reaching out to college coaches. Conduct research on what kind of college team you want to play soccer for to help you find the right schools. From there, you can begin reaching out to college coaches. Introduce yourself and invite them to come to watch you play. College coaches usually prefer to evaluate players in person, so they may even be in attendance at important national high school games and high-level tournaments.
Additionally, you should also put effort into creating a recruiting video to send out to soccer team recruiters. The video should be primarily of game footage to show college coaches your skills. Talk to your coach from your competitive or high school team to ask them for tips and advice about being recruited. They may give you valuable information, advocate for you, and even help you film a video.
Finally, you can also be proactive by creating a recruiting profile on a recruiting website like https://www.ncsasports.org or https://sportsrecruits.com/. Your profile should showcase your stats and skills to show college coaches that you are the best candidate to play soccer on their college team.
Soccer scholarships for college
Now that you've been recruited, you must prepare for the exciting, but busy life of a collegiate student-athlete. Due to the high cost of a college education, part of this preparation involves getting financial aid. A soccer scholarship could be extremely helpful to a student-athlete in need, but securing one is a much different process than getting on the team.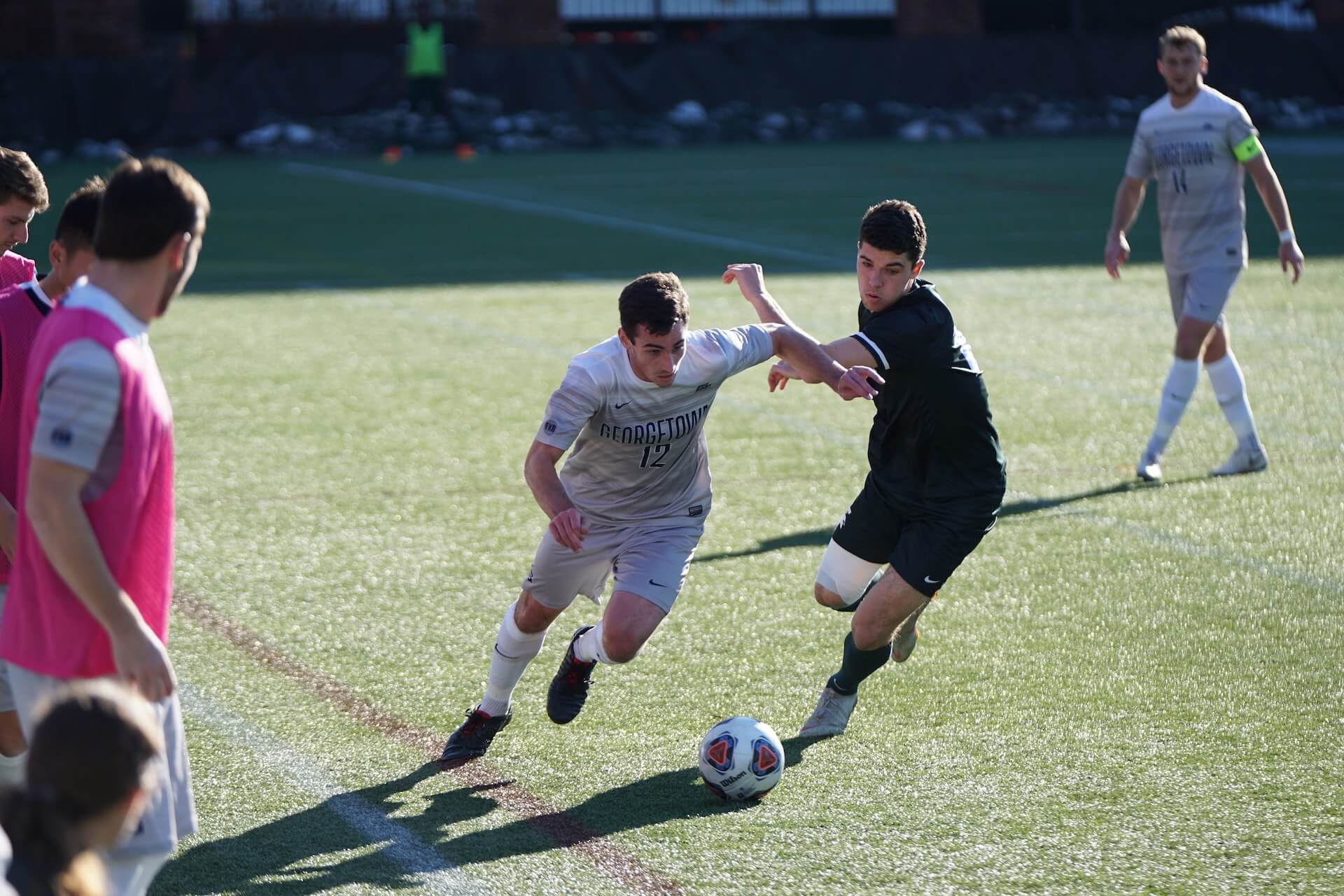 NCAA Division I and Division II schools offer athletic scholarships worth over $3.6 billion every year to over 180,000 student-athletes. However, the type of scholarships received may vary by sport. There are two different categories of sports designated by the NCAA, headcount sports and equivalency sports. Soccer is considered an equivalency sport which means that coaches are given a lump sum of soccer scholarships, and then they divide that money amongst their players as they see fit. Not every player gets a scholarship and not every player who receives a scholarship gets a full one (which covers all college expenses). Additionally, the equivalency scholarship amount can be different between women's and men's soccer teams, so be sure to be careful when conducting research.
There are several measures student-athletes can take in order to increase their odds of receiving a soccer scholarship.
Financial need
There is no way to guarantee that you get a college soccer scholarship, but demonstrating financial need can increase your chances. Consider talking honestly about your financial need with your college coach. If they are aware of your financial situation, they may be more inclined to offer you a soccer scholarship.
Focus on soccer
College soccer programs are full of phenomenal players, but being one of the best players on the team can greatly improve your chances of receiving a soccer scholarship. Working hard during practice and taking initiative to show your leadership skills can be a great way to show your coach that playing soccer is a priority of yours and that you deserve a soccer scholarship.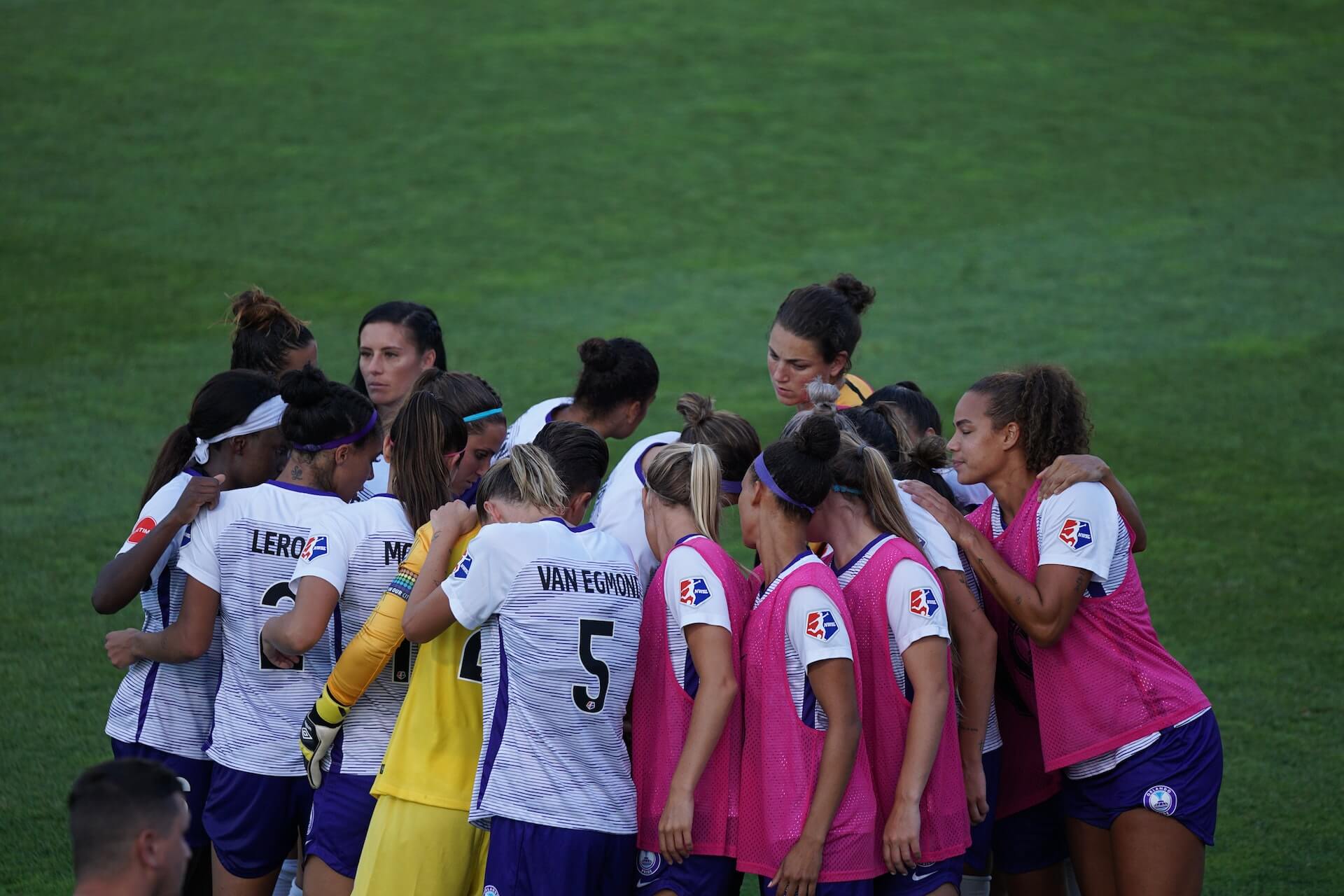 Strong academic standing
Receiving good grades is also a good way to increase your chances of getting a soccer scholarship. College soccer coaches want to give soccer scholarships to players who will make the most of them, so demonstrating that you care about your academics is a good way to show this. Furthermore, soccer student-athletes have very busy schedules, what with playing soccer, attending classes, and participating in other extracurricular activities, so prioritizing your academics illustrates responsibility.
Negotiation
If you are unsatisfied with your soccer scholarship, you can always speak to your coach or financial aid office about changing it. You can also increase the scholarship money you receive by becoming a more valuable player on the team. Be sure to put in your best effort at practice and during games to demonstrate your skills.
Frequently asked questions about soccer scholarships
How much is a soccer scholarship worth?
The value of a soccer scholarship can vary greatly, so there is no specific number. However, on average, a women's soccer team will have enough collegiate NCAA funding for roughly 14 full soccer scholarships and a men's soccer team will have enough for roughly 9. This does not mean that a women's soccer team will receive exactly 14 full scholarships and a men's soccer team will receive exactly 9 scholarships; but the total funds awarded to the teams are equivalent to this amount.
Outside of university and NCAA -funded scholarships, the range of scholarship money available to student-athletes who play soccer can range from hundreds to thousands.
Is a soccer scholarship easy to get?
The percentage of soccer players who actually get a soccer scholarship is incredibly low. Only about 2% of high school students receive some form of an athletic scholarship, and the percentage of those who get a soccer scholarship is even lower. In order to increase your chances of receiving a college soccer scholarship, you must have excellent soccer skills, a high grade point average, a good relationship with a college coach, and oftentimes a demonstration of financial need.
At Bold.org you can apply for exclusive scholarships just for you. Sign up here and check which scholarships you are eligible to apply for right now.