Can you get a scholarship for cheer?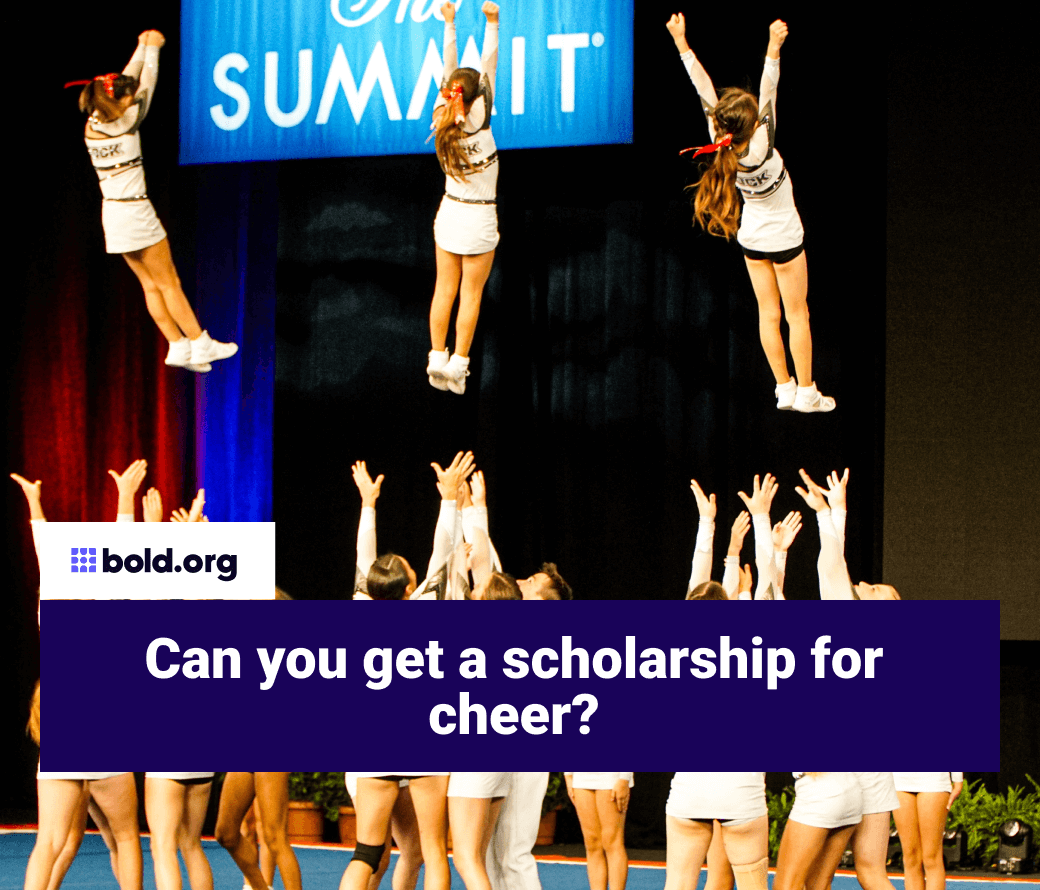 Top scholarships with upcoming deadlines
Paying for college can become an added stressor on top of an already hectic class schedule and transition into college life. Funding your college education can be even more stressful if you're a student-athlete, but don't panic. As a student athlete, not only are there academic scholarships available to you, but there are also athletic scholarships. These scholarships are available for all kinds of sports. So, if you're a cheerleading high school student athlete with the aim of going to school on a college cheerleading scholarship, there are plenty of options available to you.
Over 250 colleges offer cheerleading programs and a variety of options across the Division I, Division II, and Division III levels. As a member of a college cheerleading squad, you may compete in college national competitions or participate in football and rodeo teams.
Cheerleading scholarships maintain the same requirements that other athletic scholarships do, and college cheerleaders must demonstrate good academic standing and maintain a certain GPA in order to qualify. These scholarships can come directly from the school but there are also many other scholarships that cheerleaders can benefit from.