Debunking Scholarship Myths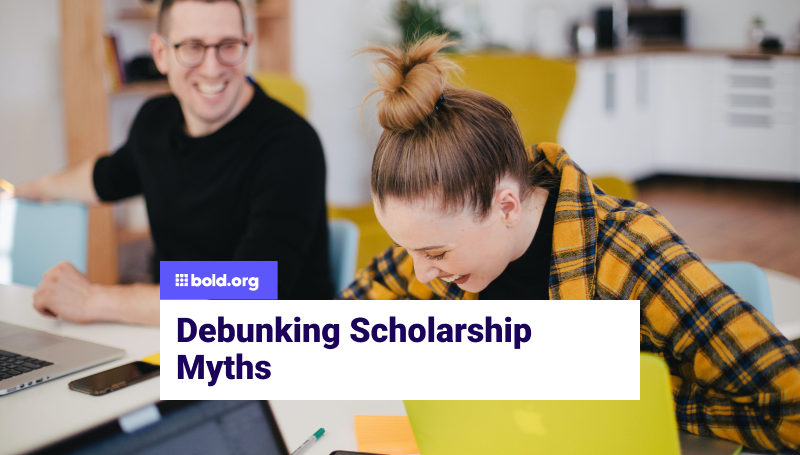 Top scholarships with upcoming deadlines
Without a doubt, scholarship money is the most sought-after form of gift aid there is. The free form of financial support alleviates the burden of college costs for students all over the world. It gives students the liberty to predominantly focus on their education without the additional stressors of having to pay back tremendous amounts of student loans or working full-time.
Due to the high demand, the truth about scholarships can sometimes be lost in translation as students struggle to differentiate between right and wrong. This article will be the ultimate guide by providing more insight into false scholarship myths to help you through your scholarship application journey.
Carefully read through these clarifications to gain a better perspective of what to expect during your scholarship search.
Here at Bold.org, you can discover hundreds of scholarship opportunities. Sign up now to find out which scholarships you're eligible to apply for today.