What Are Private Colleges?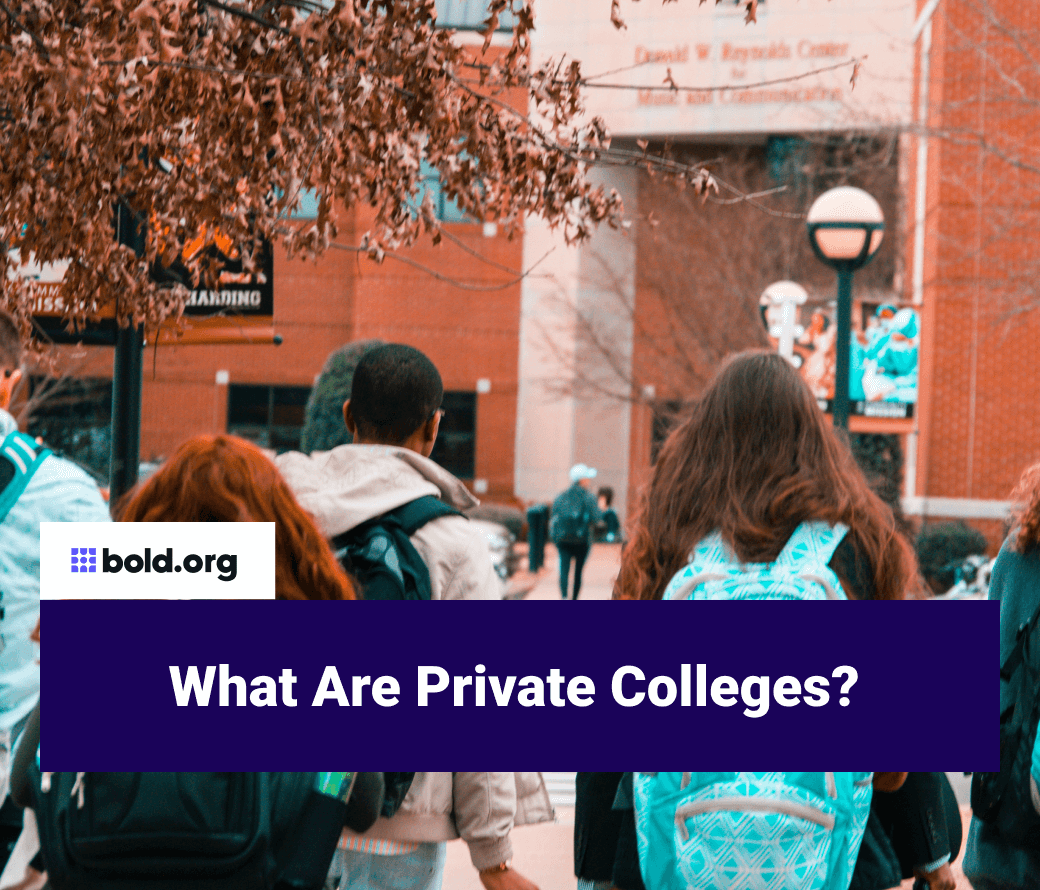 Top scholarships with upcoming deadlines
About private colleges
Private colleges are institutions that are privately funded. Most of their funding comes from donations and tuition, as opposed to taxes and federal funding. Private colleges include liberal arts colleges, religious colleges, fine arts colleges, and more. Some private institutions even focus on a specific field like medicine or business.
If you are considering applying to a private university, it is important that you consider all of the facts surrounding private colleges and universities.
Here at Bold.org, you can apply to exclusive scholarships just for you and get a headstart on funding your higher education. Sign up here and start applying to exclusive scholarships today!
Private vs. public college
While public colleges and universities are funded by the government, private colleges and universities rely more on tuition and endowments. Private institutions are often smaller than public institutions, which means that they have smaller class sizes. Because of their smaller size, though, many private colleges and universities offer fewer degree programs.
Many public universities have a large number of in-state students due to the lower costs of in-state tuition. Some public universities are even required to accept a certain percentage of students from their state in order to keep their funding. For out-of-state and international students, this means that there are fewer spots available, making it competitive for students who are not from the state. Private colleges tend to be less biased towards students from in or outside of their state.