Can You Get a Scholarship for Being Left-Handed?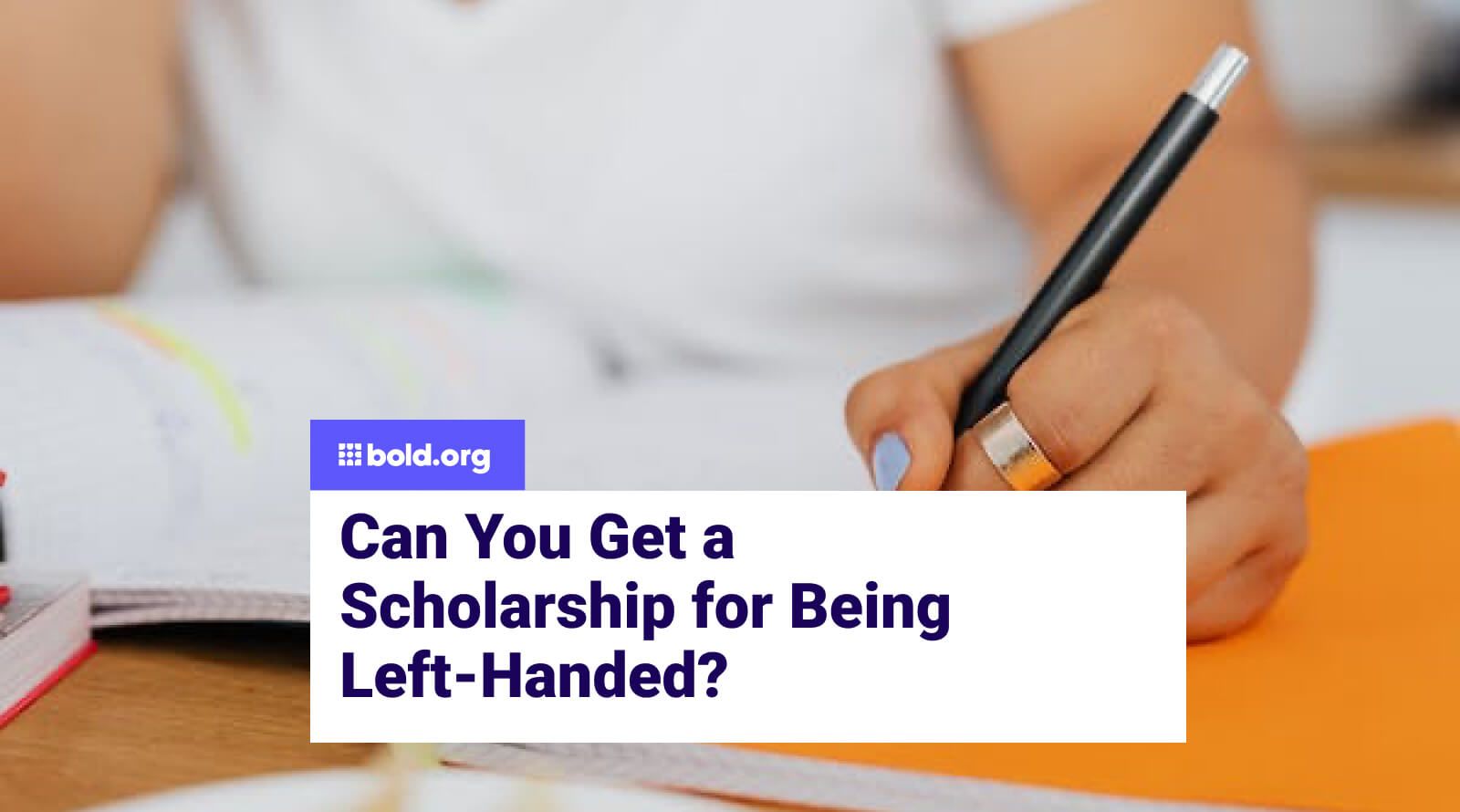 Top scholarships with upcoming deadlines
A small but significant 10% of the U.S. population identifies as being left-handed. While this quirk may seem like a surprising reason to get a scholarship, there is plenty of financial aid available for left-handed students who know where to look.
Since being left-handed is rather rare, applying for scholarships specifically for left-handed students can increase your chances of winning. With fewer eligible applicants, you'll have a better shot of being selected as a winner.
Many scholarships for left-handed students come from private organizations. Some of the more well-known left-handed scholarships include the Andrew Macrina Scholarship Fund, the Frederick and Mary F. Beckley Scholarship, the James River Church Left-Handed Scholarship, the Michael Yasick ADHD scholarship, and the James Beard Foundation National Scholarships.
While these are great options for left-handed people, you can find plenty of other financial aid options if you want to attend an accredited college or university, including need-based scholarships and other merit scholarships. To get started, create your free profile on bold.org and start browsing the hundreds of available scholarships.
Why is being left-handed rare?
Although left-handed people have been disadvantaged throughout history for their difference in ability, the reason behind their rareness is a complex genetic and evolutionary phenomenon. In society, being left-handed is rare because of the balance between cooperation and competition.
If societies are entirely cooperative, everyone has the same dominant hand since unanimity can be helpful when sharing tools or interacting with people. However, if competition is more important, the ratio of right-handed to left-handed people would be 50-50 because being left-handed would be advantageous in competition.