Scholarship Essay Examples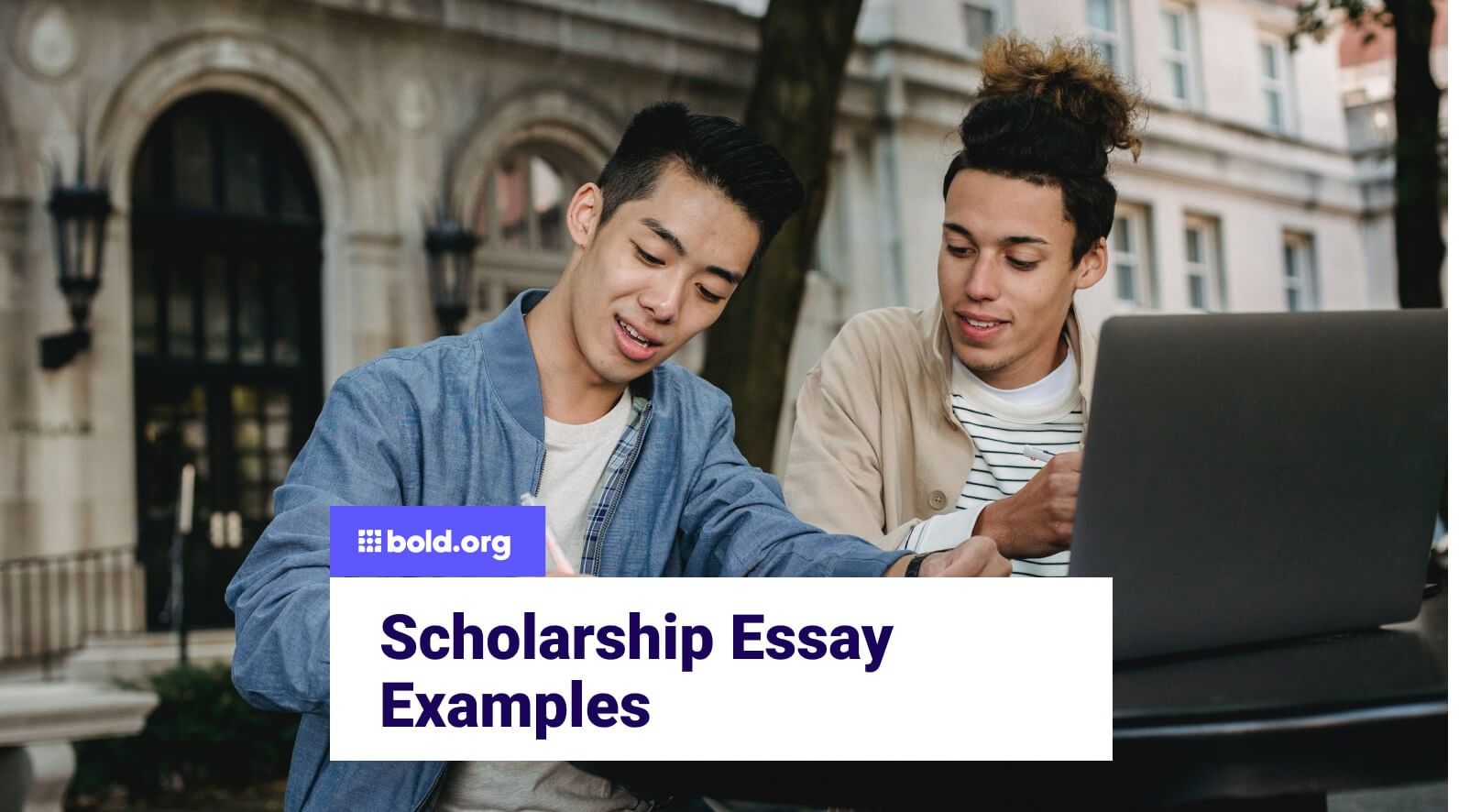 Top scholarships with upcoming deadlines
Scholarship essays provide the scholarship committee with an opportunity to get to know the applicant better and learn about their academic and personal achievements, as well as their goals and aspirations. A well-written scholarship essay can make the difference between being awarded a scholarship or not. One way to give yourself an edge on scholarship applications is by closely studying winning scholarship essay examples.
Scholarship essay examples give you a better understanding of the qualities scholarship essay readers look for in outstanding applicants. Reading scholarship essay examples can help you understand the tone of voice of winning scholarship essays, the kinds of stories that resonate with scholarship committee members, and the quality of writing that wins scholarship awards.
You can easily browse hundreds of winning scholarship essay examples on Bold.org through our scholarship search engine. Simply filter the status of scholarships for "awarded." To view scholarship winners' essays for a particular award, scroll down to the bottom of the page. As a platform dedicated to helping students find and apply for scholarships, Bold.org has created a list of tips for writing winning essays with outstanding scholarship essay examples from past winners.
Don't forget to create a free Bold.org profile to view more eloquent scholarship essays and apply to scholarships that can help you page for college.
Eligibility: "Any student who wears a hearing aid or cochlear implant to assist with hearing and is pursuing higher education (including technical programs, two-year college degrees, and four-year college degrees) may apply, although low-income students are preferred."
The Prompt: "Tell us what you're studying in school, the obstacles you've overcome while attending school with hearing impairment, and what your plans and goals are after you finish your degree."
The Winning Essay: Ashley Harvey, Worcester State University
Key Takeaways: Ashley wrote an outstanding scholarship essay detailing her experience of being hard of hearing and how her disabled identity has empowered her to advocate for herself.
Ashley effectively demonstrates her passion for English and creative writing and how these interests have influenced her career goals to work as an editor or in the publishing industry.
Ashley addresses all aspects of the essay prompt.
Ashley's own voice as a writer and storyteller is apparent in the scholarship essay. It doesn't feel like anyone could have written the essay - only Ashley could tell her story like this!
Ashley uses examples to show, not tell.
She talks about the ableism she encountered when she first became hard of hearing and how the COVID-19 pandemic specifically impacted her experience.
She also describes the aspects of English she loves and her involvement in the English department and creative writing as a playwright.
Ashley's essay is well-structured. Every paragraph has a main idea, and it is easy for the reader to follow along.
Excerpt: "Becoming hard of hearing during September of my sophomore year of high school was a difficult transition. It made it difficult to be a student; I could not hear the teacher during lessons or my classmates during group work. This also impacted me socially, as I could not hear my friends while at lunch to participate in the conversation. During this time, I grew more anxious, as I would miss a lot of information during spoken communication. The onset of the pandemic did not help, as it made it impossible to lipread, which I came to rely on heavily. Dealing with ableism has also provided its own challenge; the invasive questions from strangers, infantilization, and "corrections" regarding disability from non-disabled people got old quickly.