How to Write a Personal Statement for Scholarships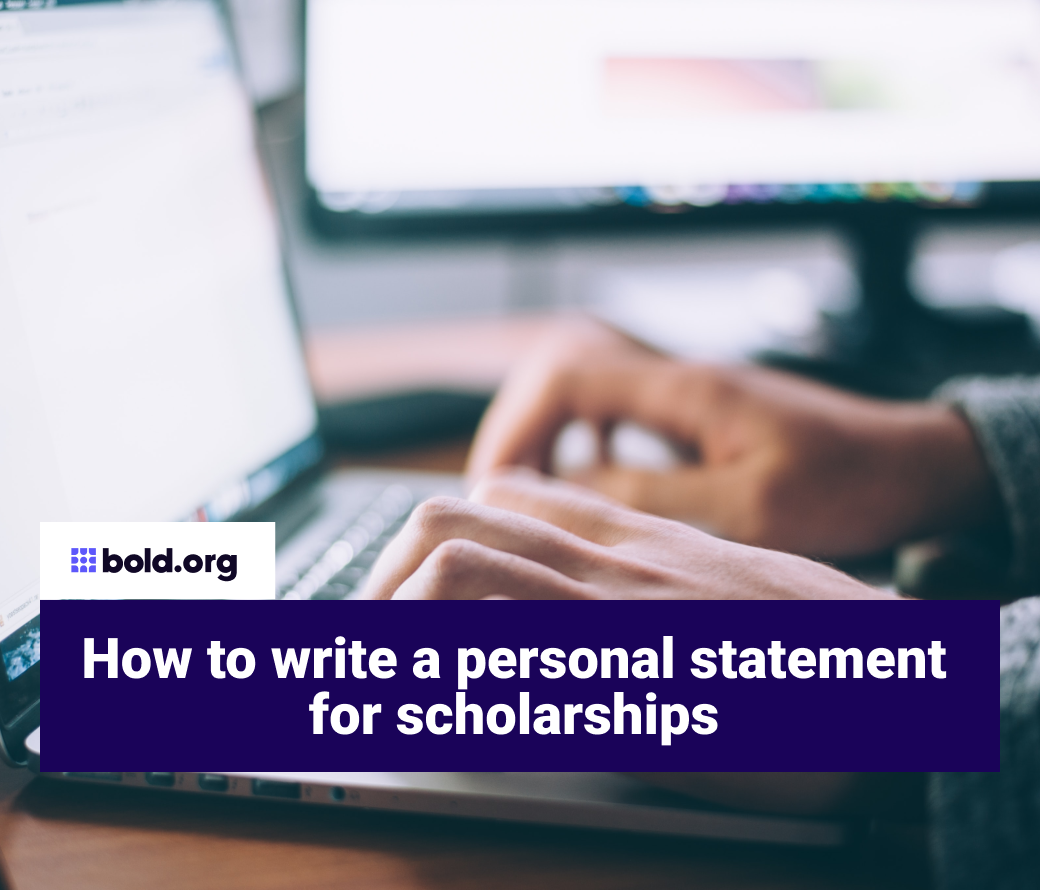 Top scholarships with upcoming deadlines
The most common requirement across all scholarship applications is undeniably the scholarship essay, a subsection of which is the scholarship personal statement. Although it may seem daunting for the fate of your scholarship to rest on a single essay, think of the personal statement as an opportunity. A personal statement for these applications is your chance to show the scholarship committee why you are the best candidate for the award, giving them a brief glimpse into your accomplishments and background.
For general tips on scholarship submission writing, the Bold.org guide on scholarship essays is a great place to start. But, for more help with writing personal statements specifically, keep reading for the guide outlined below.
Here at Bold.org you can find even more exclusive, unique scholarships just for you. Start building a strong profile here to begin applying.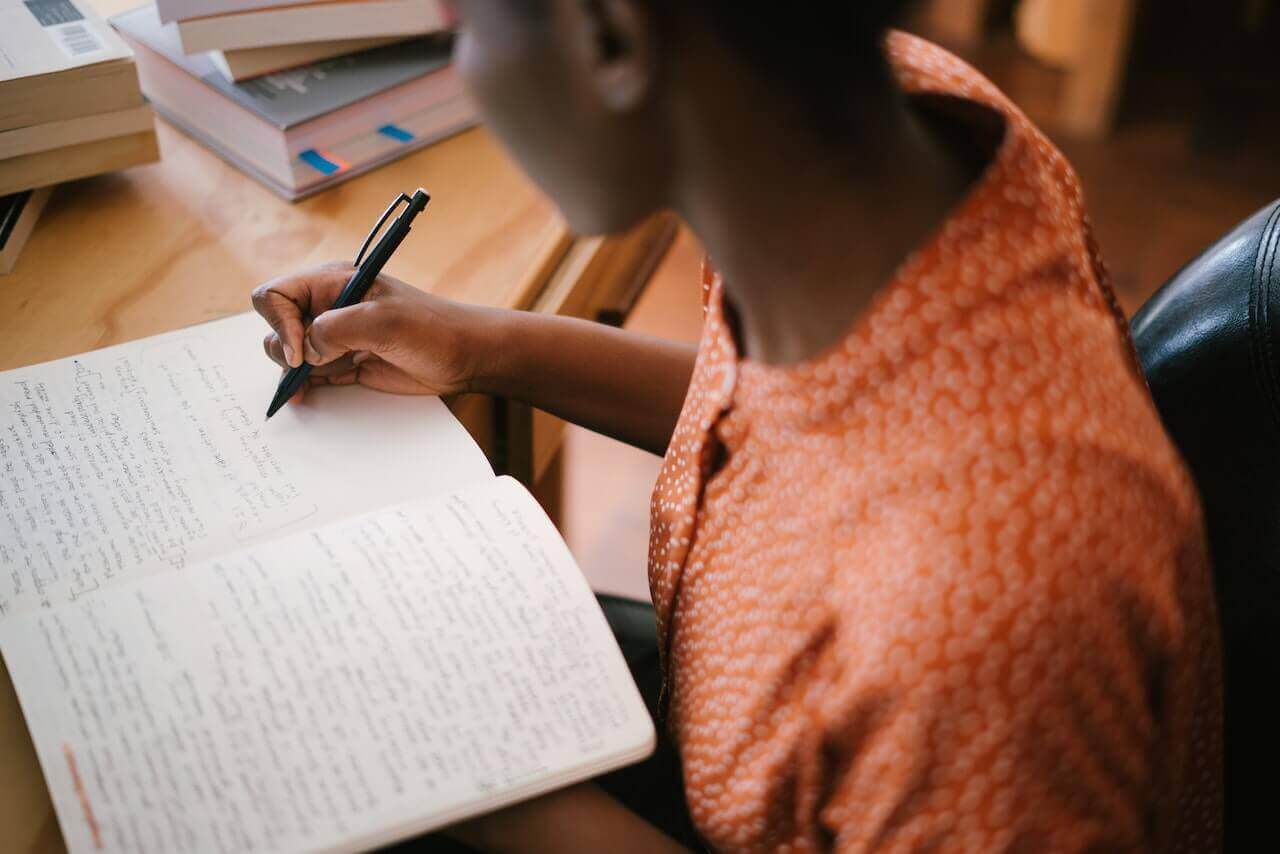 Writing a scholarship personal statement
The distinction between a scholarship personal statement and an essay is not always an obvious one. There is often a lot of intersection, and a scholarship may ask you to write an essay that feels much like a personal statement.
In general, scholarships will almost always give essay prompts to applicants, which can vary greatly. For instance, a community service scholarship may ask you to write about how you plan to use your educational background to better your community, while an engineering scholarship may ask you why you chose to pursue a career in STEM.
Get Matched to Thousands of Scholarships
Create your Bold.org profile to access thousands of exclusive scholarships, available only on Bold.org.
Create Free Profile
By contrast, a personal statement is oftentimes more open-ended. It's a piece of writing that introduces you as a candidate and says something about your background and motivations. The statement is a place to share your relevant personal qualities and personal growth to illustrate why you are the right candidate.
You can include things like family background, test scores, other scholarships or awards you have received, and anything else that you think may be relevant. As you read on to learn more about writing a great personal statement, check out the table of contents below to see what exactly this guide will overview.
Beginning early
Carefully read the prompt
Brainstorm
Outline
Writing
Editing
Beginning early
When completing a personal statement for scholarship applications, it is always best to start writing as early as possible. Not only will doing so help you remain organized and cognizant of deadlines, but it will give you more time to think, write, edit, and gain valuable insight into what it is that you are trying to express.
Additionally, writing your personal statement early on can give you more time to address any potential obstacles or issues that may get in your way. Beginning early may feel tedious, but it is the first step to writing the best personal statement possible.
Carefully read the prompt
This step may seem obvious, but that's only because it is incredibly important. Writing a successful personal statement for scholarship reviewers to consider is heavily dependent on a thorough understanding of the prompt.
The prompt may be as wide as "write a personal statement," or it may be more specific, asking applicants to relate their personal statement to a specific topic or idea. An effective personal statement addresses all parts of the given prompt and demonstrates an understanding of what is being asked. Finding sample personal statements online is a great way to see how successful scholarship applicants have connected their personal story to the prompt in order to produce an effective personal statement.
Brainstorm
The great thing about personal statements is that the name alone already gives you some direction: personal. Personal statements should be about you and your experiences, so when you brainstorm, think about your life story thus far. Consider things like your notable personality traits, skills, accomplishments, passions, difficulties and obstacles, goals, extracurricular activities, etc., and see how these may relate to the scholarship you are applying for. Additionally, you can think about the world around you, like how certain family members have been role models to you, or how an ethical dilemma helped you realize something important.
Make sure that every personal statement for scholarship applications is authentic. Don't attempt to write what you think the reader wants. Instead, you should do your best to write honestly and truthfully. Authenticity is something that strong personal statements have in common, so when brainstorming yours, be sure to be honest.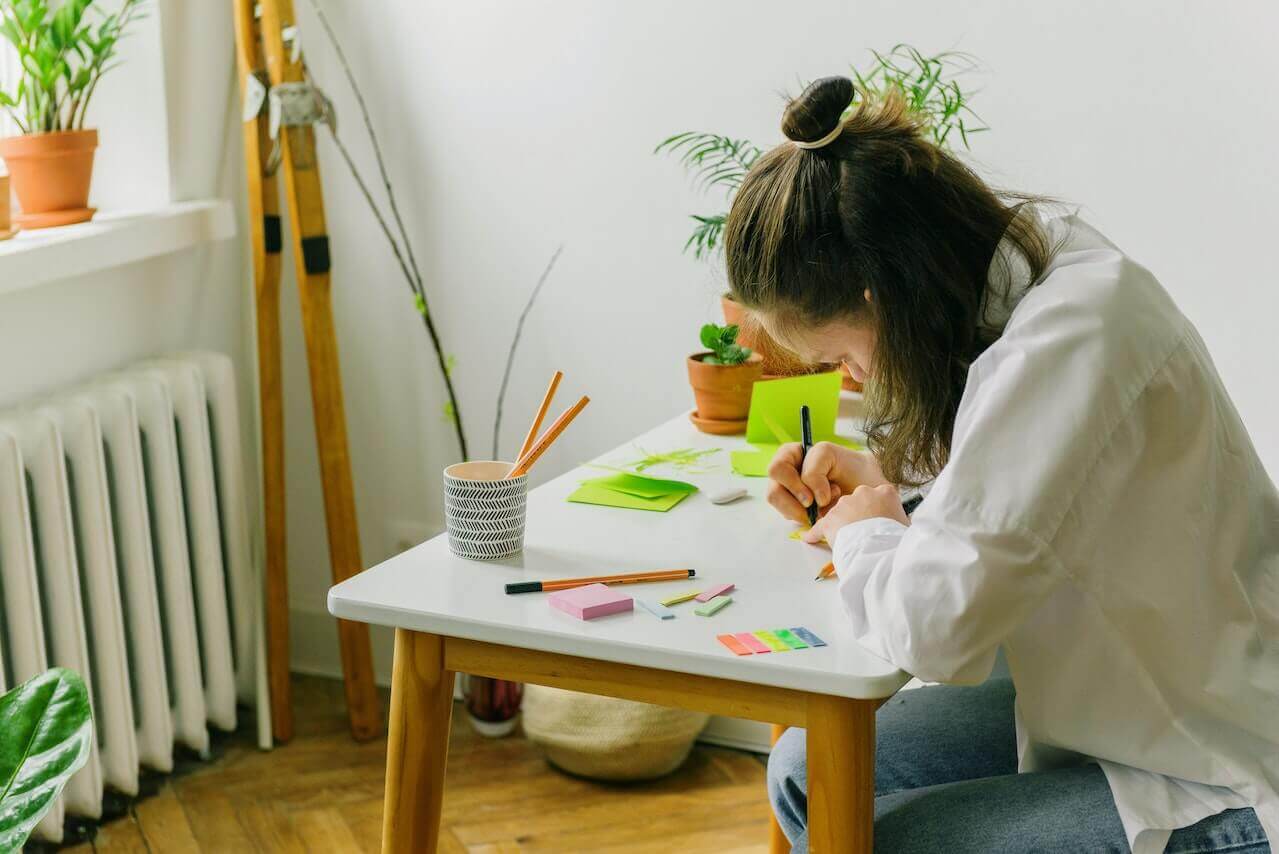 Outline
In terms of actually writing your scholarship personal statement, a logical structure is integral to an effective and well-thought-out statement. The typical parts of a scholarship personal statement are the introduction, the body, and the conclusion.
Everyone writes outlines differently, but now that you've brainstormed your ideas, organize them into these three parts and consider the most effective way to convey your message. This is where finding online examples may come in handy to get started on structure.
Writing
Your writing should be authentic, structured, and grammatically correct in order to be successful. Do not offer any drawn-out essay responses, and keep your work concise. Scholarship committees may read hundreds of personal statements, so you want your work to stand out without being too long or tedious. A short personal statement that conveys your authenticity is a great way to impress committees; show them you can do more with less.
In terms of writing, excellent grammar and language skills are integral. Make sure you have varied sentence structure to maintain the flow of your writing, and maintain a logical movement from point to point. If this is something you struggle with, see if you can talk to teachers, counselors, or other campus resources to see if you can get help with writing your personal statement.
Finally, stay away from clichés like "from a young age," or inspirational quotes; you don't want to reiterate things that others have already written. Your personal statement should feel honest and unique, without seeming trite or forced. Fortunately, after successfully brainstorming and outlining your personal statement, writing shouldn't feel too difficult.
#1: Introduction
The introduction should grab the reader's attention so that from the start, they're invested in your personal statement. For scholarship application reviewers who read tons of personal statements, something unique and attention-grabbing can be a welcome break.
This does not mean that you should attempt to be humorous or even raunchy. Although humor has its place in formal writing, it is important to remember that you are still writing a personal statement for scholarship applications, which is both personal and professional.
Find a unique way to introduce yourself and begin to describe who you are. This could range from your sexual or gender identity to your educational background--whatever you feel is a strong indication of who you are and how you are the best applicant for this scholarship. As your introduction comes to an end, lead into the main part of your personal statement. For scholarship application readers, the introduction is the first writing they will see from you, so be sure to start off strong and organized.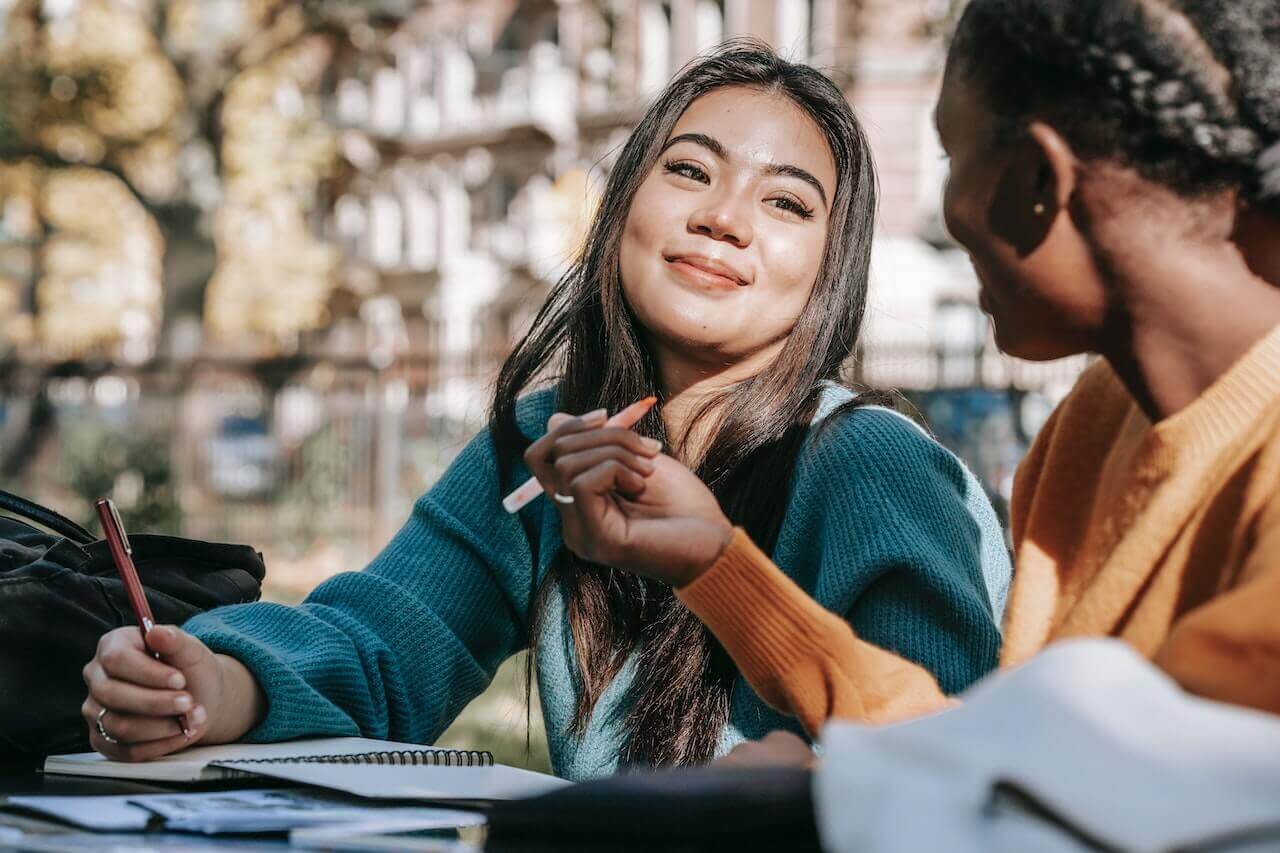 #2: Body
Scholarship application boards want to know why you are the best fit for the award. So, the main two points you should cover in your body paragraph are:
Why you are currently the best candidate for the scholarship
How this scholarship connects to your future goals and plans
However, because almost everyone will be writing on these same topics, you should still try to make your essay stand out. A great way to do this is to include a relevant anecdote in your personal statement. Whether you're discussing a research query or a family member, the best personal statement examples use anecdotes to show and prove who the writer really is and why they deserve a scholarship, as opposed to merely stating it.
For instance, instead of stating that you care about your community, consider sharing a specific examples of volunteer work or other involvement to illustrate that you care for your community.
#3: Conclusion
Finally, begin the conclusion of your personal statement with a brief summary of why you are the best candidate, and then conclude with how this scholarship will fund your degree, and thus your future. Illustrate why your future goals make you the best applicant, to impress the readers.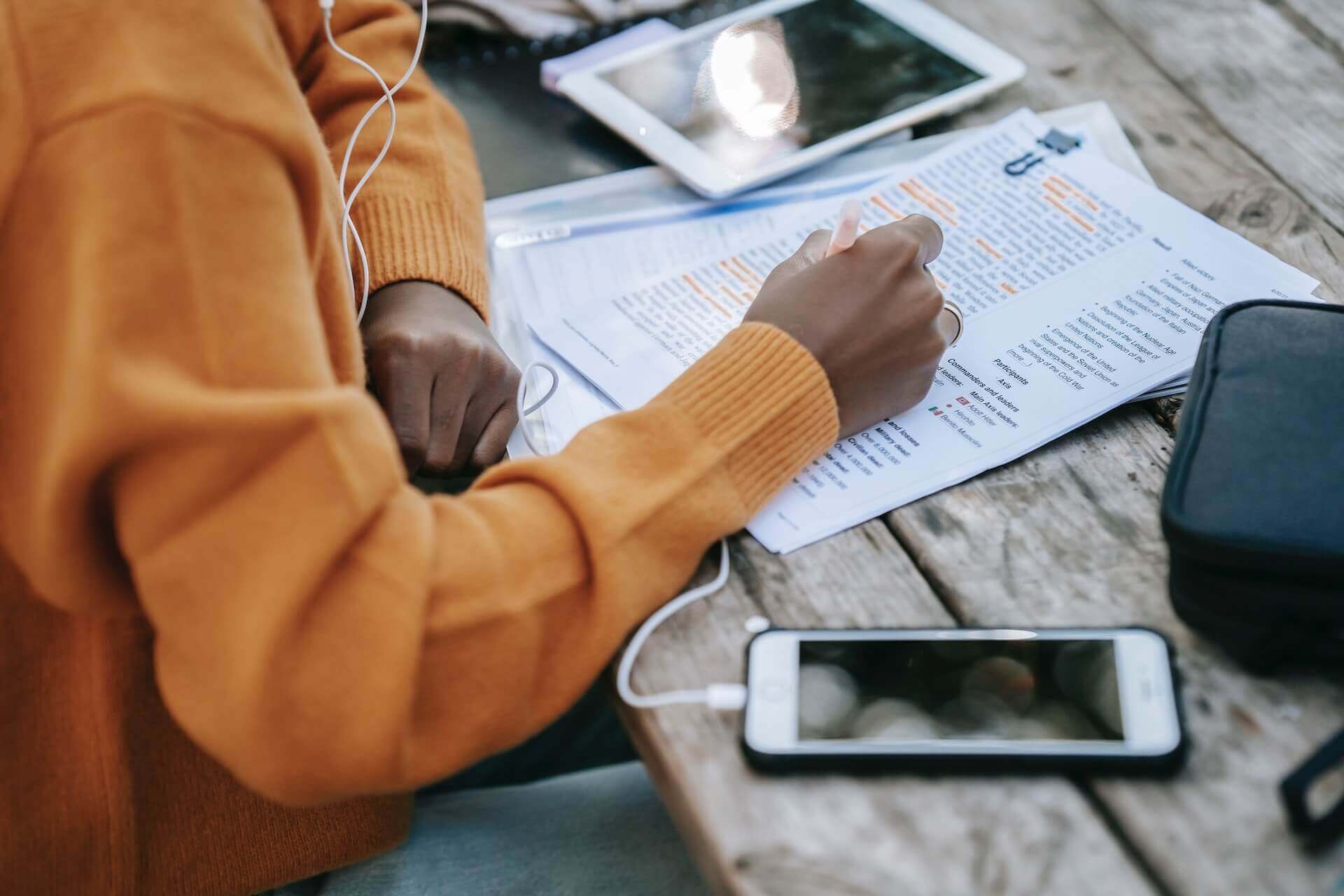 Editing and Submission
Editing is the final step of the process. When writing a personal statement for scholarship applications, just like in any piece of academic writing, having grammar mistakes is a huge red flag. Not only can errors prevent readers from having a clear sense of what you want to say, but they also give an unprofessional air to your writing, so be sure to edit your work thoroughly.
After editing your personal statement yourself, which includes proofreading as well as improving your writing, don't be afraid to share your writing with someone else. Even if you don't have access to a prestigious scholarship advisor, having a friend, parent, teacher, or counselor read your work can give you important insight on your work. Getting multiple points of view on your writing can help you develop a truly strong personal statement.
When you are finally done writing your personal statement or any other scholarship essays, submit your application before the deadline and breathe easy knowing you put your best foot forward.
Frequently asked questions about scholarship personal statements
What should I include in a personal statement for a scholarship?
At the bare minimum, a personal statement for a scholarship should include why you are the best candidate for the scholarship and how the scholarship will impact your future plans and goals. Your writing should be authentic and honest, and you should try to really convey why you are the ideal candidate for the scholarship.
Additionally, although you should keep your writing concise, employing a relevant story from your life can help you illustrate why you are the ideal candidate and is a great way to set yourself apart.
How do I make my scholarship application stand out?
There are several ways to make your scholarship application and personal statement stand out. First and foremost, you should be sure to remain organized and gather all of your necessary materials correctly. This means using correct grammar, writing professionally, and getting necessary documents like letters of recommendation and transcripts in time.
Once you meet these expectations, you are more likely to be a viable candidate. In order to really stand out, however, two important writing practices are authenticity and sincerity. Successful personal statement examples all seek to accurately and honestly portray who the writer is so that scholarship providers really feel as though they are giving their money to a worthy candidate. A personal statement can be as well written as possible, but if the scholarship committee gets the sense that it is not an honest depiction, then it won't be successful.
Using anecdotes to illustrate your unique personality can be a great way to portray who you really are. As you go on to write your personal statement, remember to bring out your personality and share your true self.
Once you have a strong personal statement written, find exclusive scholarships to submit and apply to at Bold.org.