How to Write a Scholarship Letter of Recommendation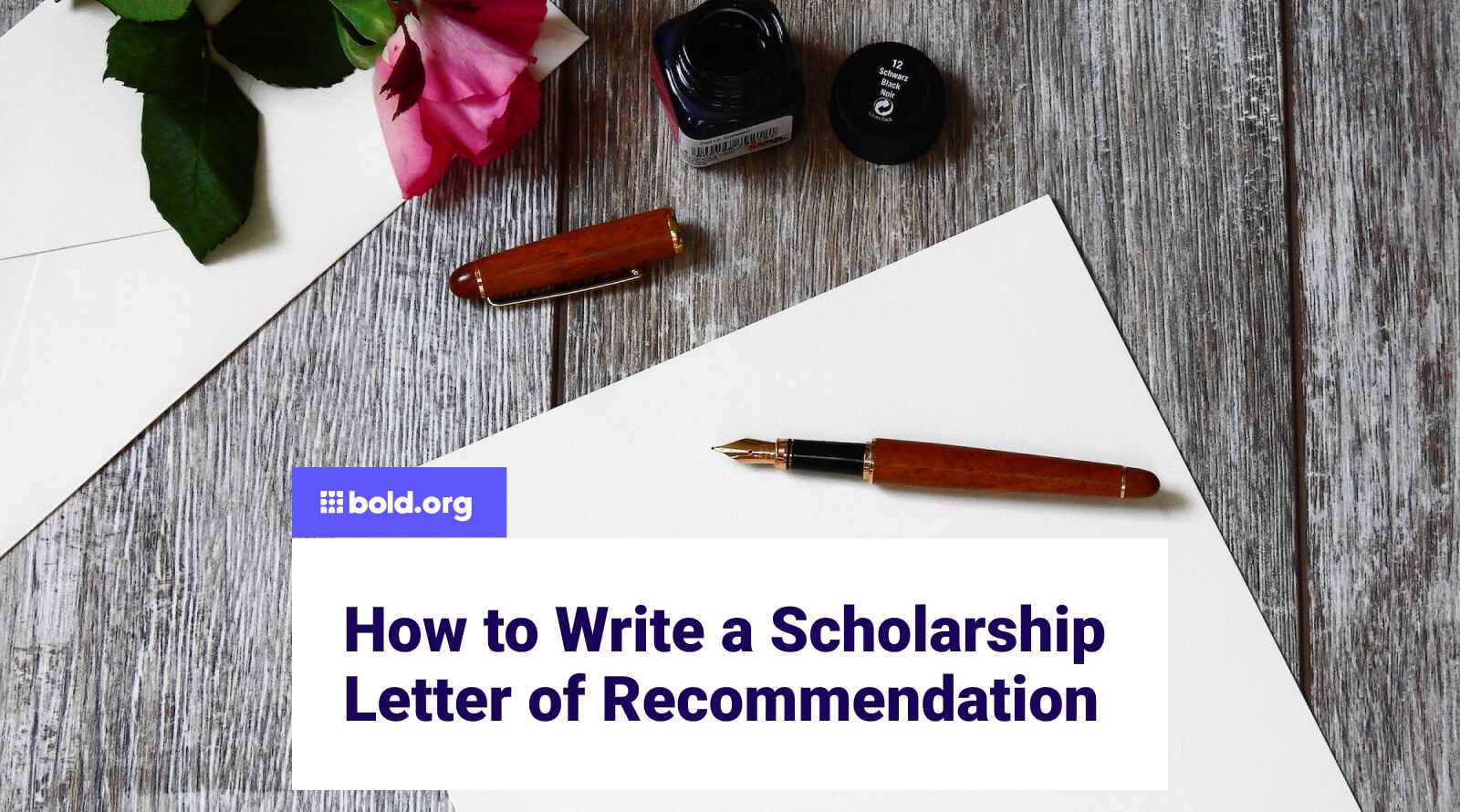 Top scholarships with upcoming deadlines
Have you been asked to write a scholarship letter of recommendation? The compliment is a flattering reflection of how you impacted that student's life.
Sometimes, students applying to scholarships are required to submit recommendation letters for their student scholarship application to be processed successfully.
A letter of recommendation should address the academic performance of a student and their character traits, including the qualities that make them a strong candidate for the scholarship program or grant they desire. For instance, if they are applying for an opportunity for students pursuing literary studies, then a good letter will discuss the student's written skills as well as their passion for literature.
To convince a scholarship committee that a student deserves the scholarship they're applying for, you must go beyond stating how great their personal character is and demonstrate what makes them an outstanding applicant. A positive letter of recommendation will be able to validate a student's qualifications to receive a scholarship and help that student stand out.
Create a free Bold.org profile to access hundreds of exclusive scholarships with more added daily!
What Is a Recommendation Letter for a Scholarship?
College students depend on scholarships to pay for higher education. Both high school and college students experience difficulty when finding scholarships. Scholarship applications have become more competitive, increasing the importance of scholarship recommendation letters. So, what are they?
A scholarship letter of recommendation is a letter created by someone typically in a position of authority, like a professor, that can attest to a student's abilities. The letters follow flexible guidelines demonstrating why students deserve the scholarship they wish to receive.
Most scholarships that have precise requirements and request letters of recommendation want to learn about the student in question to determine if they should receive their scholarship. A student gets scholarships based on several factors, but recommendation letters increase the chances of a student being awarded.
Get Matched to Thousands of Scholarships
Create your Bold.org profile to access thousands of exclusive scholarships, available only on Bold.org.
Create Free Profile
Purpose of the Recommendation Letter
A college student or high school student in their senior year may ask their instructor, athletic coach, or club advisor to write a letter of recommendation.
Many scholarships want a trusted source to prove why a candidate is deserving, and to speak on the student's qualifications and explain why the student deserves the specific scholarship, you need to know the purpose of the recommendation letter.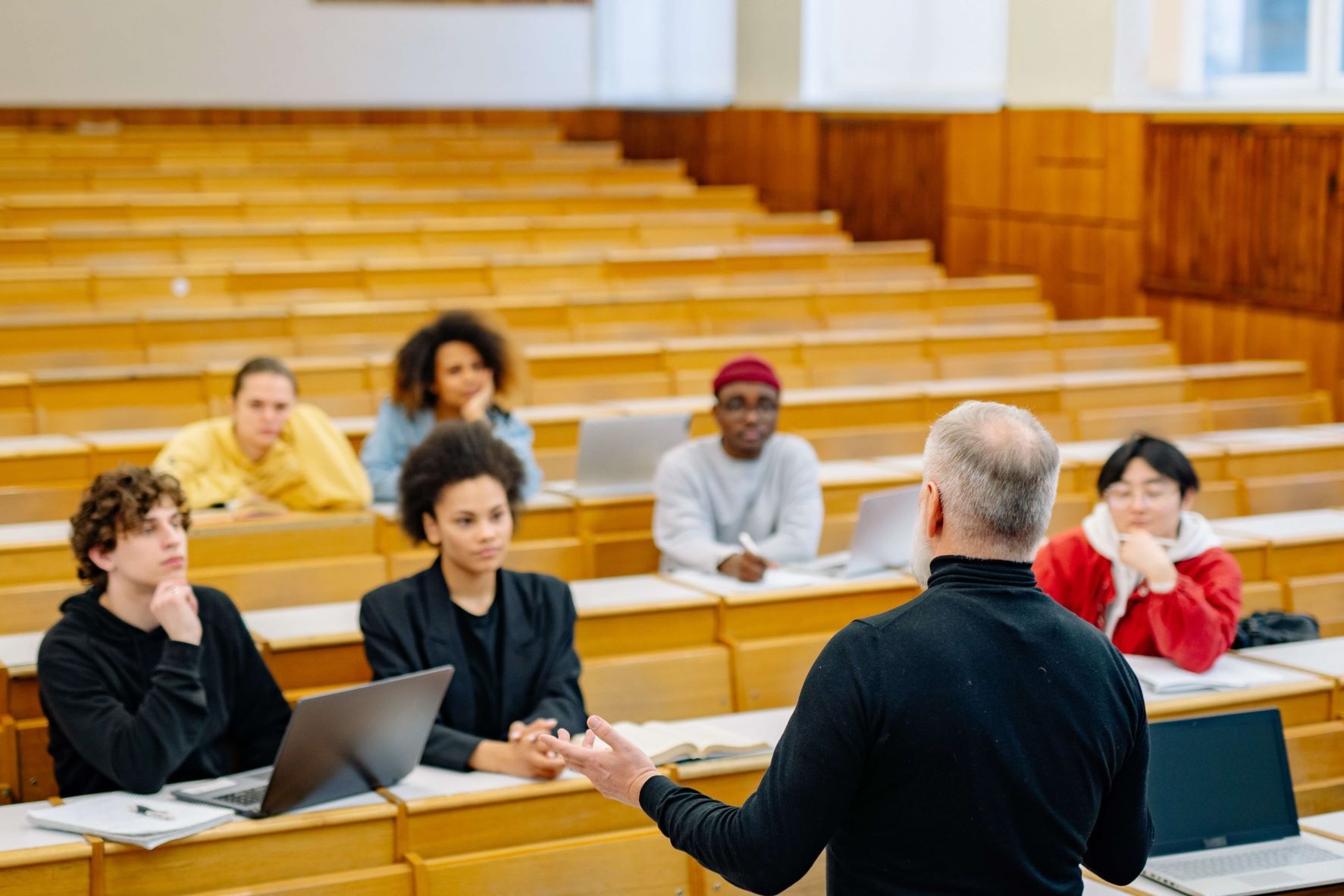 Knowing what the scholarship is for will allow you to tailor your recommendation letter and focus on relevant qualities the student has that make them a deserving candidate. Be sure to address the committee and the purpose of the scholarship. Request specific details and information to help you create a letter to endorse the student.
Recommendation Letter Format
Reference letters help deserving students win the scholarships they need to pay for college. Not sure of how to write a letter of recommendation? Don't worry! Below are things you'll want to include in your recommendation letters.
Letterhead
Recommenders should include the following information in the upper left corner of their recommendation letter:
Date
Full name
Title
Institution name
Official address
City, state, and zip code
Preferred contact information
Introduction
The introduction incorporates a brief introduction of your student; it specifies the chosen scholarship for which they are applying and comprises details about the student, including the nature and length of your relationship.
Overview
The body of the scholarship letter of recommendation will describe the student's strengths and how the candidate fulfills the scholarship requirements. Writing about quantitative examples such as test scores and academic achievements will help the student's application stand out. A student's accomplishments show they're a motivated individual with a great work ethic.
After expressing that the student is suitable for the scholarship, begin writing about concrete examples that support your claims. Mention any extracurricular activities and whether the student is an active participant in school leadership or clubs. You're writing on behalf of the student and want to demonstrate why they're the best candidate for this scholarship.
Include anything relevant to the scholarship the student is applying for, and illustrate why they are the best student for the opportunity.
Conclusion
The concluding paragraph should include a strong statement emphasizing your endorsement of the student and a reiteration of your recommendation.
Signature
It is best to finish with a handwritten signature to authenticate the letter of recommendation.
Suppose the scholarship application is processed online; you want to include more than just your electronic signature. Though you included it earlier, reiterate your title and include a form of contact in case the committee has further questions.
Learn more writing tips from Bold's Scholarship Blog:
How to write a scholarship thank you letter
How to write a personal statement for scholarships
How to write a scholarship essay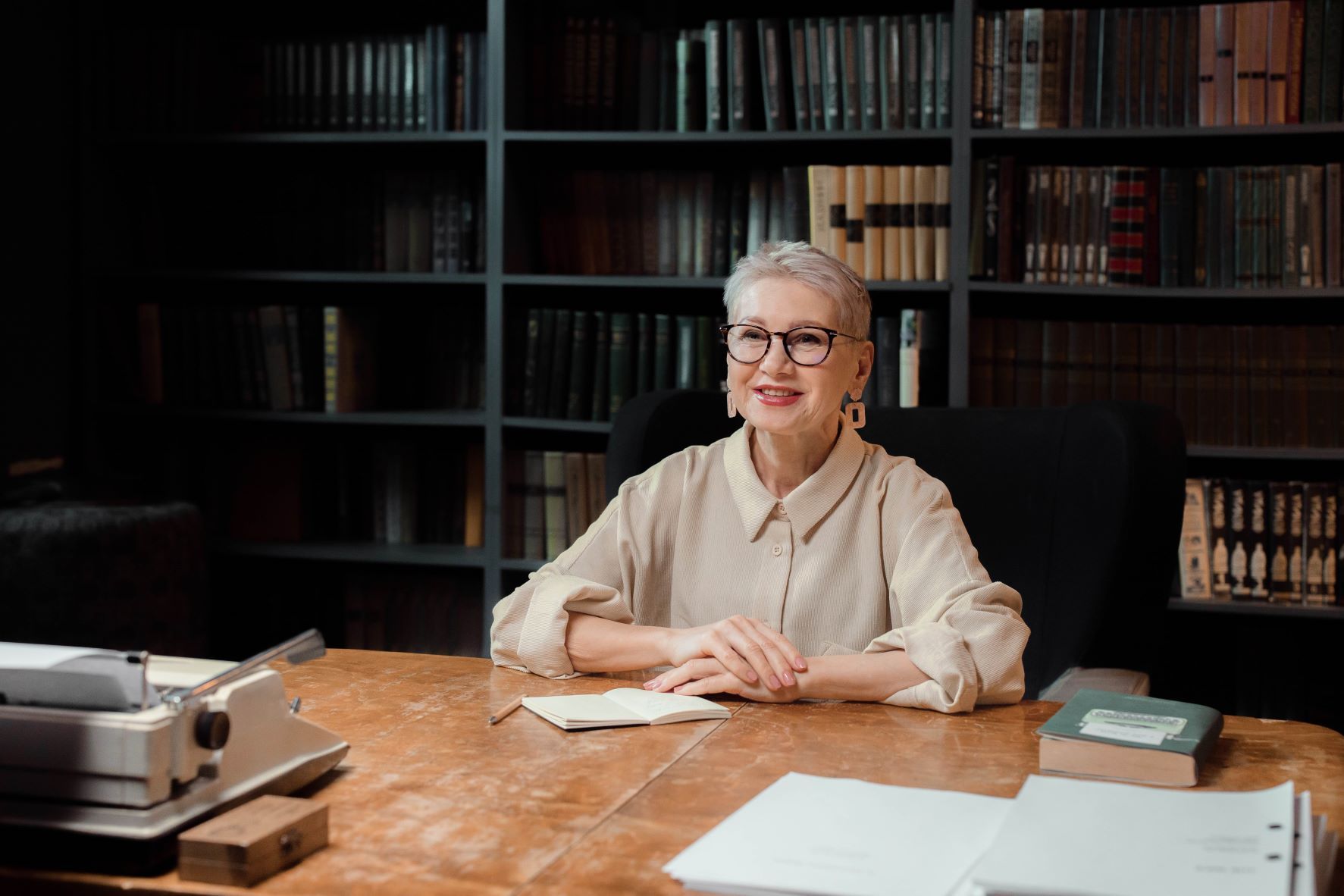 Tips for Writing a Scholarship Recommendation Letter
A student will begin scholarship applications either because they are in financial need or want to lessen the amount they pay for post-secondary education. In a higher education setting, it is more common than not that a student will ask for a letter of recommendation for a college scholarship. Here are some tips to keep in mind when writing a scholarship recommendation letter.
Be sure you know the student well enough to write on their behalf.
Open with a formal salutation.
Tailor your letter.
Discuss the student's potential, talents, and skills.
Give specific examples that validate your claims.
Include a closing that states you're open to further questions.
Give yourself enough time to write the recommendation letter.
Review the letter several times
Know when to say "no" if you're not comfortable providing a letter of recommendation.
Recommendation Letter Example
A sample scholarship recommendation letter will help guide you in the right direction so you can start writing a solid letter of recommendation! Below is a sample recommendation letter to visualize how the above format will look.
August 09, 2022
Anastasia Smith
Literature and English Professor
School of the Arts
123 56th Street
New York, New York, 12345
Dear members of The C.B. Memorial Scholarship Committee,
It is with great enthusiasm that I write this letter in support of Jane Doe for the C.B. Memorial Scholarship. I had the pleasure of teaching Jane in her sophomore year of college in an English Literature course at the School of the Arts and have had the pleasure of working with her as my teaching assistant this past year.
As a student, Jane demonstrates academic excellence and a love of learning. As her academic records attest, Jane has maintained a 4.0 GPA during her academic studies here at the School of the Arts and continues to excel in all that she does. Ms. Doe has made the Dean's List every semester and has joined the honors program at our school. She is on the Mentorship Committee for the School of the Arts and volunteers regularly in the community. I am confident that she will continue to display the same unique commitment and diligence in everything she involves herself in. I have great respect for Jane and believe that she is a deserving student of the C.B. Memorial Scholarship, as your scholarship is intended for college students who demonstrate financial need and have excelled academically.
Jane has distinguished herself as an excellent college student with an incredible work ethic. She puts in time and effort to assist students in our class and grades assignments in a timely fashion. Jane volunteers her time to help others and is consistently working to make the community a cleaner place by hosting weekend city clean-ups. Despite Jane's financial difficulties, she has thrived as a student and in the community. She is a respectful person with ambitious leadership and astounding educational and personal goals. I am confident Jane will have a fulfilling future ahead with her motivating persistence. I can not think of anyone more deserving, and I am happy to recommend Jane for this opportunity.
Therefore, I wholeheartedly support Jane for this opportunity, not only for her leadership capabilities but also for her commitment to making an impact in the community. Please feel free to contact me if you have any questions regarding this application.
Kind regards,
Anastasia Smith
Literature and English Professor
School of the Arts
This sample recommendation letter is one of many ways to approach a scholarship letter of recommendation for students.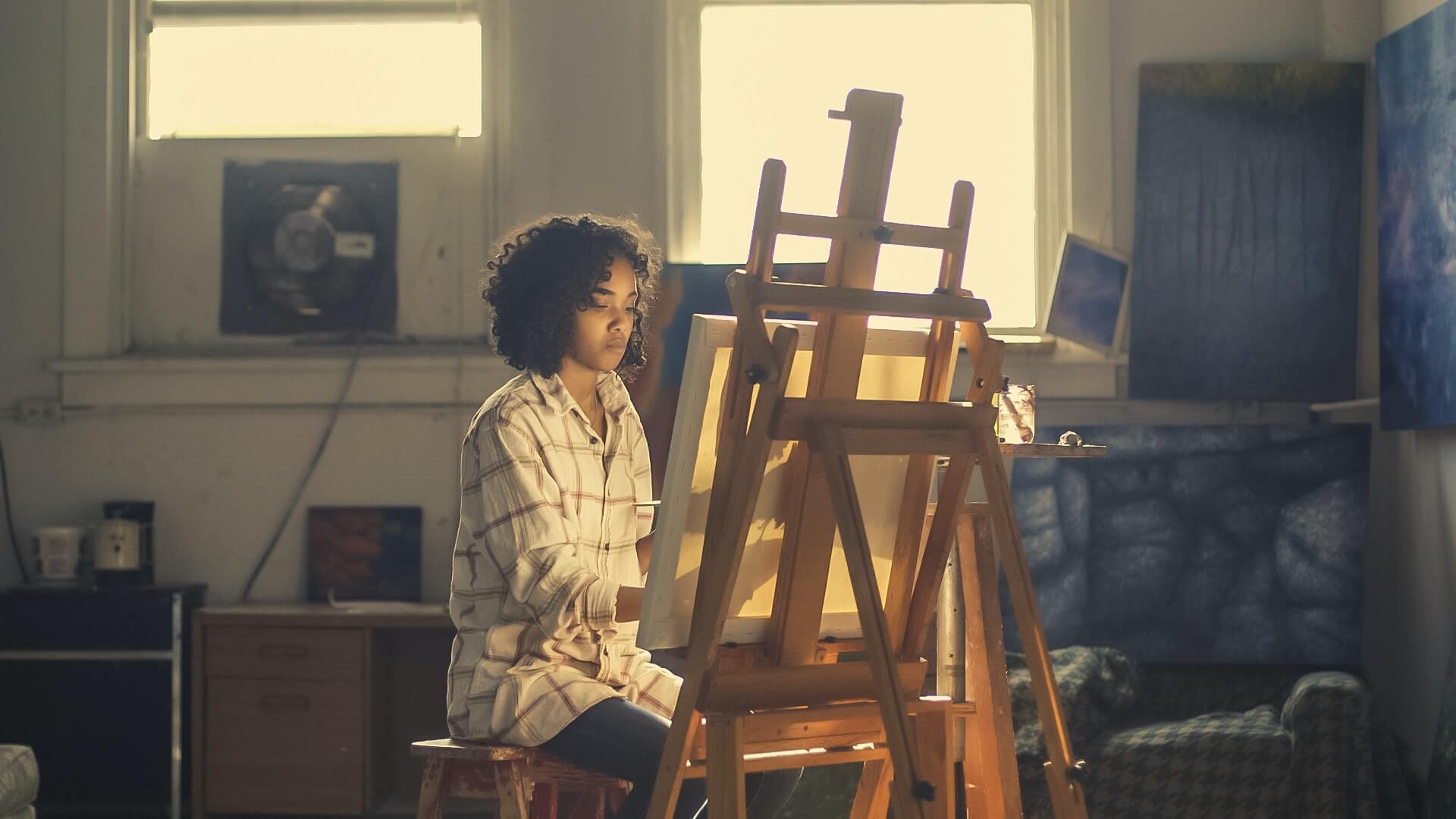 Frequently Asked Questions About Scholarship Recommendation Letters
What does a scholarship committee look for?
A scholarship committee will preside over the solicitation, management, and publication of scholarship awards. Additionally, the committee drafts submission rules, ensures fairness, and evaluates submissions. Someone who exudes confidence and passion for the scholarship is attractive to the scholarship committee.
Scholarship donors typically look for students with high academic achievement, leadership skills, and/or financial need. Additionally, scholarship committees will carefully examine your communication, leadership, and teamwork skills.
Can a friend write a scholarship recommendation letter?
Letters of recommendation for scholarship applications are commonly written by teachers, volunteer work supervisors, mentors, and employers. Even though personalized letters from friends can showcase personal qualities, it is recommended that a scholarship recommendation letter comes from a professional since a personal scholarship letter does not carry the weight needed for a great letter.
Who is the best person to write a letter of recommendation?
An effective scholarship recommendation letter will be written by an established teacher or professor who can speak on the student's primary strengths and academic performance in addition to the student's character.
A teacher can speak on behalf of a student's academic performance and future success, displaying a student's abilities and encouraging the selection committee to consider the specific student over other students for the scholarship program.
How long should a recommendation letter be?
A scholarship recommendation letter should fill an entire page with the proper formatting and be approximately 300-500 words and no more than two pages. When the letter is lengthy and relevant, it will favor the candidate. Note that three-page letters are generally too long, and very short letters leave students at an unfortunate disadvantage.
Create an account on Bold.org and use the scholarship search feature to filter hundreds of scholarships!