What Happens if You Default on Student Loans?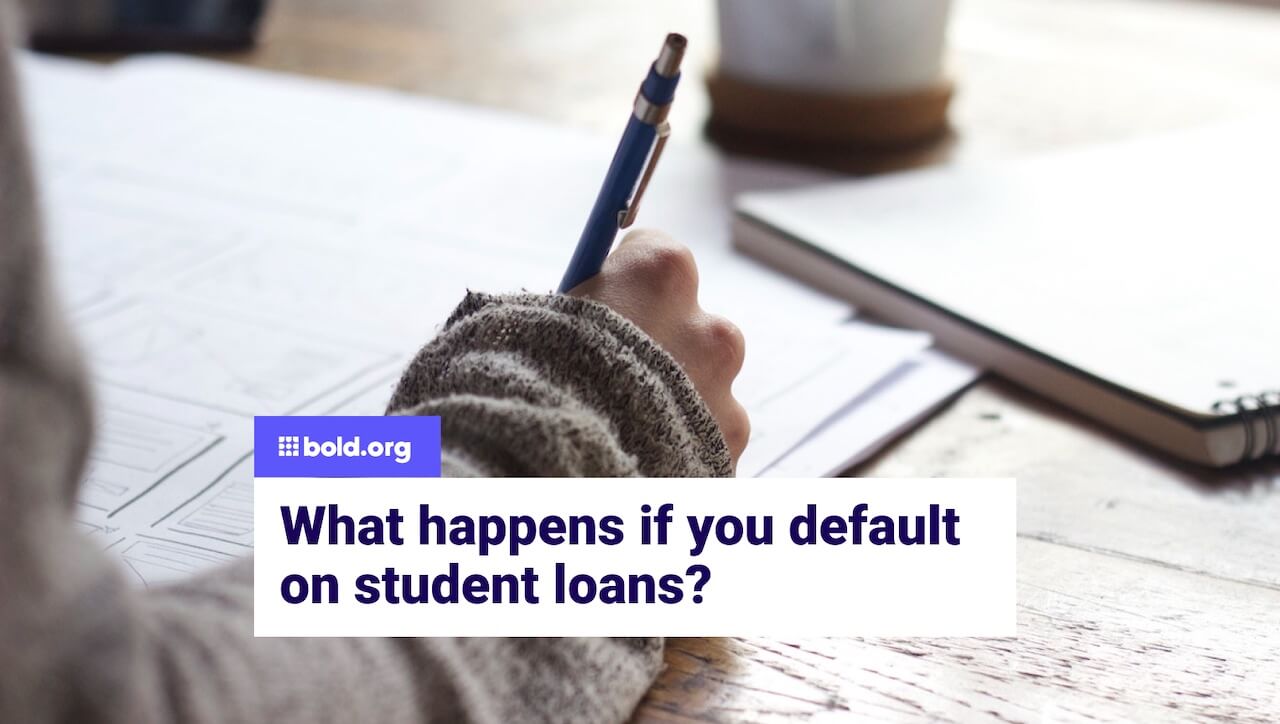 Top scholarships with upcoming deadlines
Defaulting on student loans can be devastating for your financial and personal well-being. If you're considering skipping a student loan payment or have stopped paying your student loans, you should know what can happen if you default on federal or private student loans.
There's a large amount of student debt in the United States. It can be almost impossible for students to pay off their debt and keep up with their loan payments. If you are worried about paying for student loans, the best option is to first accept federal student aid like scholarships and grants.
If federal aid isn't enough, private scholarships are a great option to avoid student debt. You can find plenty of scholarships on Bold.org. Some scholarships, like the @ESPDaniella Debt Grant, help anyone with student loan debt, even if they've already graduated.
Create a Bold.org profile and use the scholarship search feature to access hundreds of exclusive scholarships to reduce educational debt.