How to Get Out of Default on Student Loans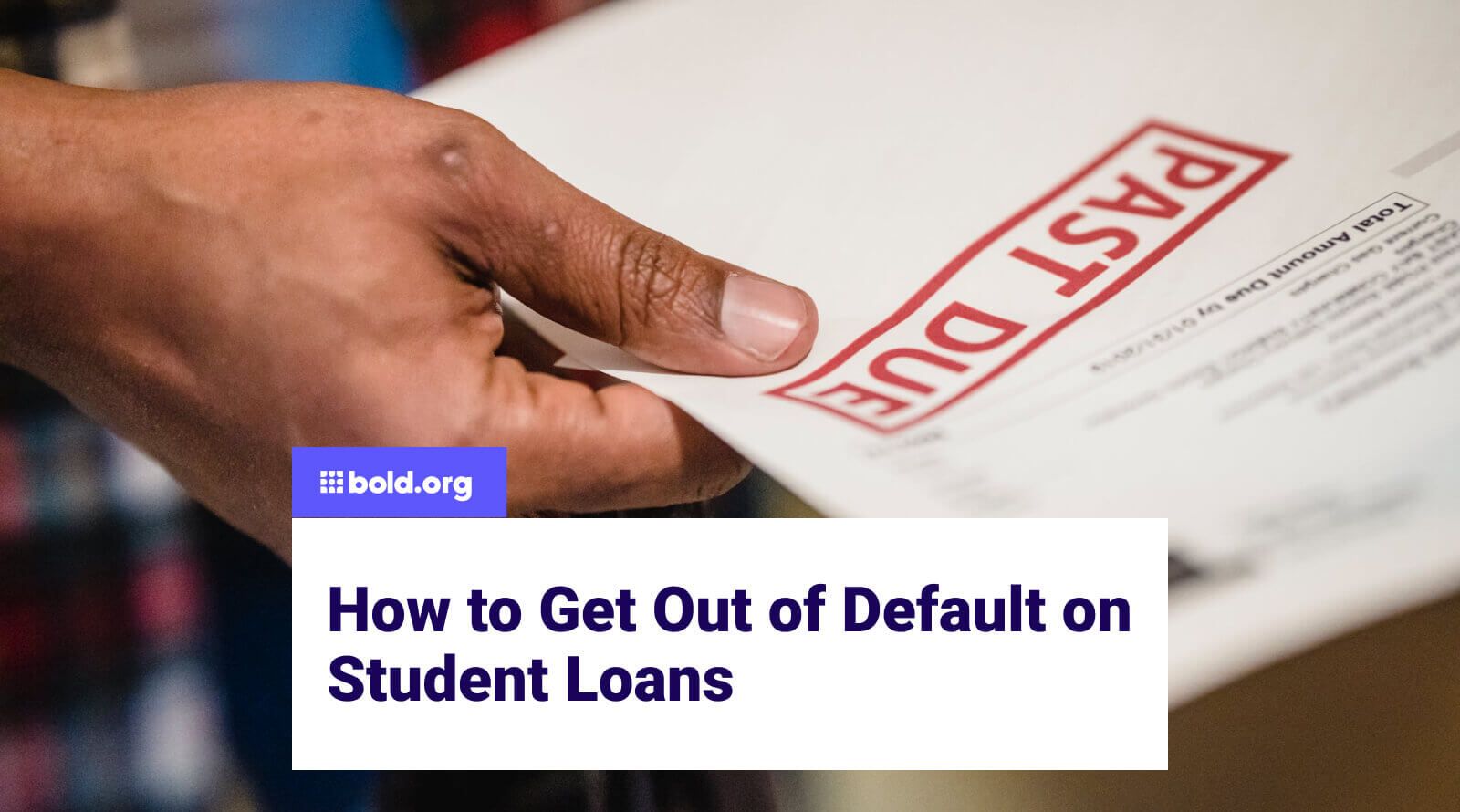 Top scholarships with upcoming deadlines
Student loan default is not fun nor pretty. Defaulted loans can result in wage garnishment, tax refund offset, a tanking credit score, and more. Not all student loan lenders offer affordable monthly payments.
Federal student loans often have lower interest rates to help students avoid defaulting on their student loans. However, things happen. If you cannot afford your monthly loan payments and default, there's hope for you!
Defaulted borrowers are not sinking ships! It may appear to be a hopeless situation, but several options exist to get out of default. A defaulted loan is not the end of the world or your credit report. In this article, we cover ways to get out of student loan default. Student loan borrowers can recover their defaulted loans with options like rehabilitation payments, loan consolidation, or loan forgiveness.
Create a Bold.org profile and apply for exclusive grants to pay off student loan debt!
What Does It Mean for a Loan to Be in Default?
Failure to repay a student loan in accordance with the terms agreed upon in the promissory note is referred to as default. If federal student loan borrowers have not made a payment in more than 270 days (9 months), they will default on most federal student loans.
During the period student loan borrowers have not made monthly payments on their federal student loans, their loan servicer must attempt to collect the loan by making repeated efforts to locate and contact you about repayment. If you haven't received a letter from your loan servicer and suspect you're in default, contact them right away.