How to apply for an ROTC scholarship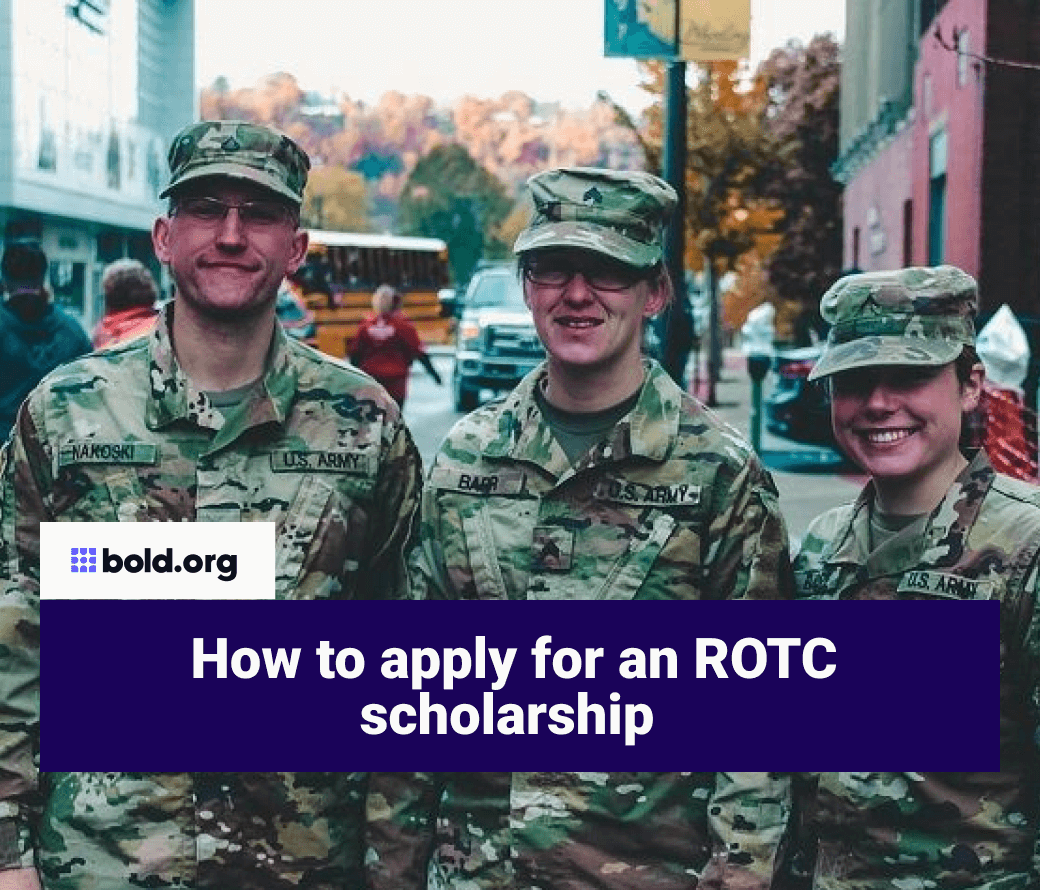 Top scholarships with upcoming deadlines
An ROTC scholarship is a reserve officer training corps scholarship, which is awarded to college students who sign up for military service. ROTC scholarships can be found in a variety of places, including Bold.org. To unlock exclusive ROTC scholarships, sign up here!
There are over 1,700 junior military, military, and civilian colleges that have connections to an ROTC program. Three branches of the military— the army, navy, and air force— each have their own ROTC program. This means that high school students must apply for either an army ROTC scholarship, a navy ROTC scholarship, or an air force ROTC scholarship.
You can find more information in this guide about what an ROTC scholarship is.
Many high school students who receive an ROTC scholarship will be eligible for award money that covers the full price of their college education, as well as other educational fees such as textbooks and supplies. Many college scholarships will only cover a part of tuition costs. Some college scholarships will cover a full ride. A full ROTC scholarship can cover all four years of a college education and even provide a small allowance for any personal expenses an ROTC scholarship winner may incur.
However, there are several conditions that ROTC scholarship winners must adhere to. First, students who accept ROTC scholarships must commit to serving in the military for the amount of time stipulated in the scholarship package. Second, it is very important that high school students maintain their GPA. Different types of ROTC scholarships may have different academic requirements. Students who fall below the academic performance required in their scholarship agreement may be expelled from the ROTC program or even be asked to serve additional years in the military and repay the scholarship funds.
As mentioned, three branches of the military have their own scholarship programs. Consequently, the requirements for these three types of scholarships are different. High school students should research which branch they want to apply to and make sure they fit the requirements for that branch.