How to get a ROTC scholarship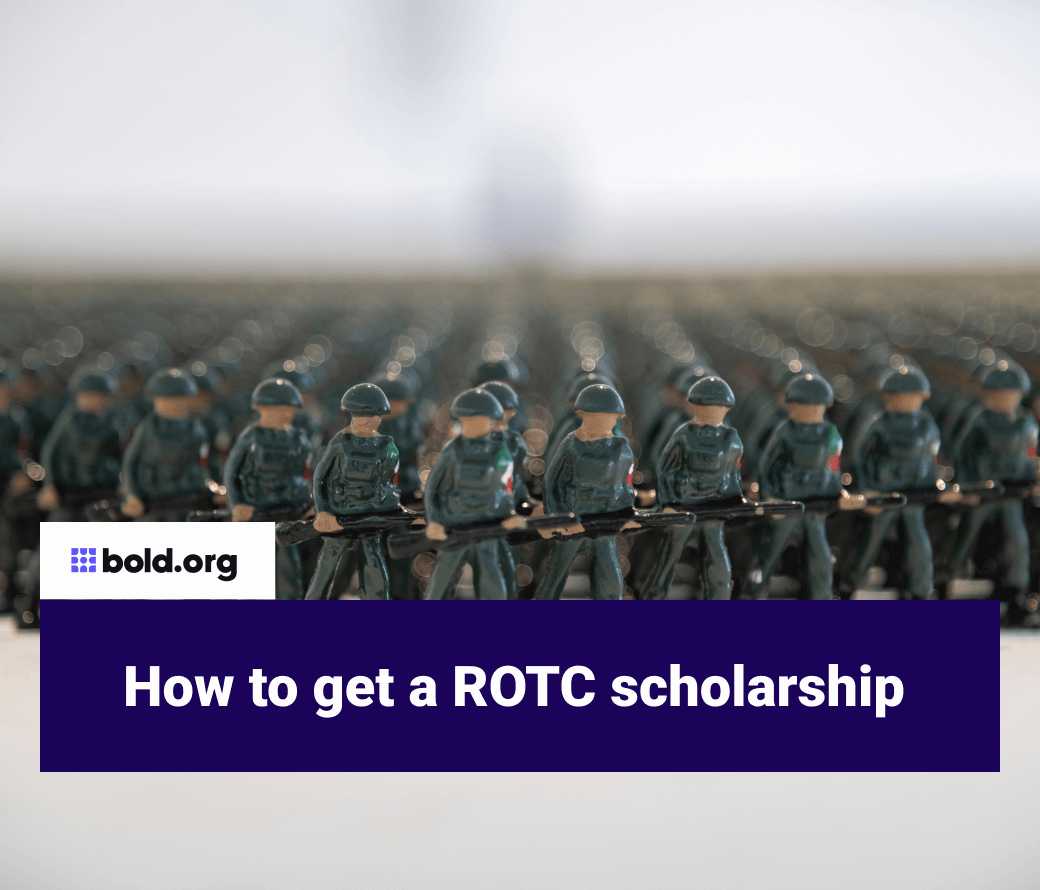 Top scholarships with upcoming deadlines
There are many financial aid options to help make college more affordable for military students. Veterans, military personnel, and families can find many military scholarships to apply for on Bold.org. To find these scholarships, you can use the filters on the Bold.org scholarship page to search the 'Military' category. Or, check out this exclusive list of military scholarships here, with deadlines going into 2023.
Students interested in becoming ROTC cadets can also be eligible to apply for a ROTC scholarship. You've probably heard about how the Reserve Officers Training Corps (ROTC) can help you pay for college tuition. Furthermore, joining university ROTC programs can also guarantee you a rewarding career right after graduation as the basic training you receive through ROTC prepares you for commission as a military officer. You will be responsible for the safety of soldiers under your command and tasked with making important decisions. If you're a natural-born leader, this role may be a good fit for you.
Get Matched to Thousands of Scholarships
Create your Bold.org profile to access thousands of exclusive scholarships, available only on Bold.org.
Create Free Profile
Anyone can see that ROTC scholarships provide many scholarship benefits. You can receive ROTC financial assistance and earn a college education with reduced student debt in exchange for military service and active duty obligations. All that's left to do is to show why you're the best candidate for the scholarship.
High school students and current college students who plan on applying can follow this guide on how to increase their chances of getting a ROTC scholarship.
Apply to Bold.org and access thousands of exclusive scholarships.