What Is an ROTC Scholarship?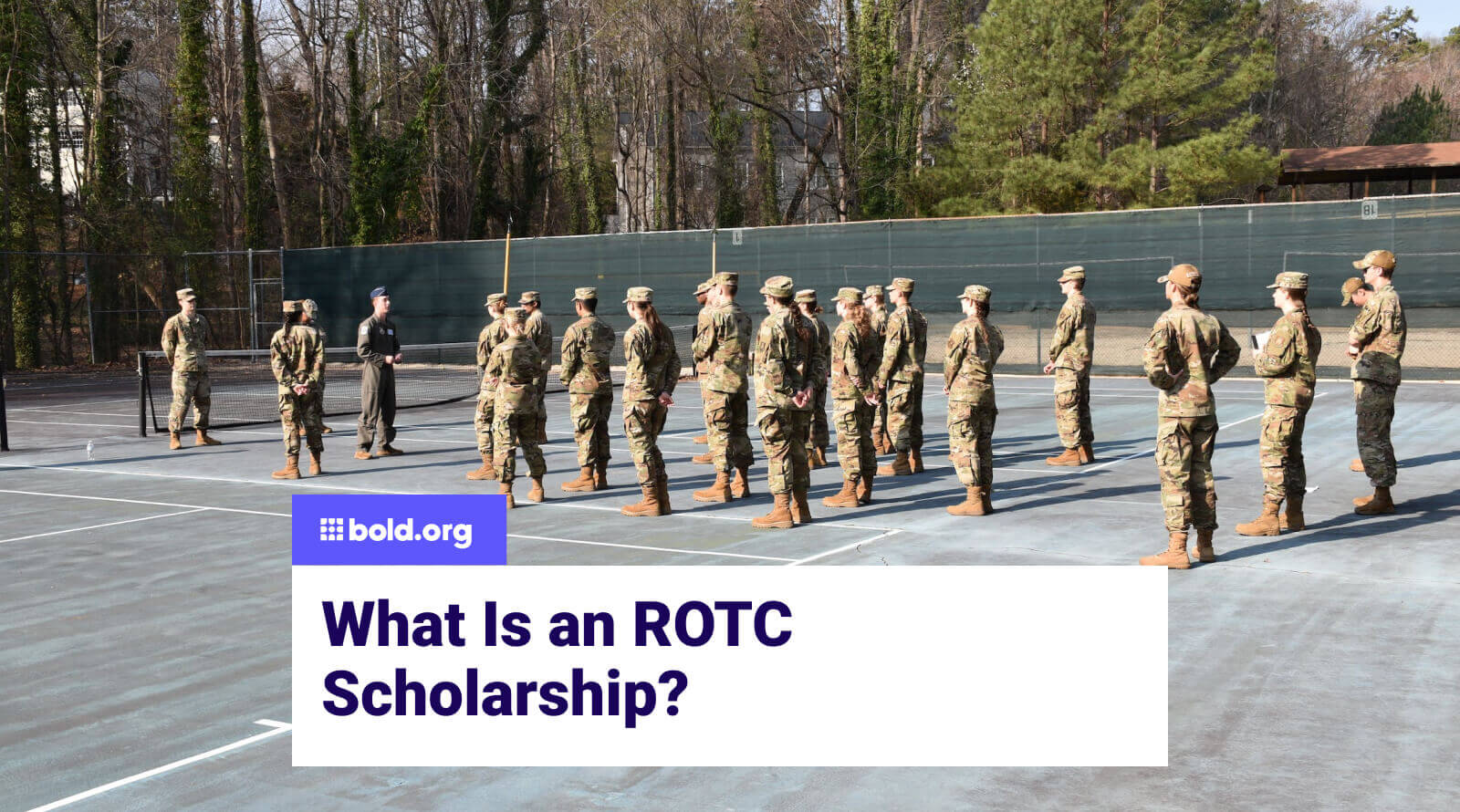 Top scholarships with upcoming deadlines
Military students account for approximately 6.1% of the undergraduate population and 6.7% of graduate students. As the cost of college continues to rise, many scholarship providers want to recognize these brave men and women for their distinguished service by helping them pay through college. As servicemen and women pursue their bachelor's or graduate degrees, there are options for financial aid, student loan repayment plans, and military benefits.
Bold.org has college scholarships to help make college more affordable for both veterans and active duty personnel. To find these scholarships, you can use the filters on the Bold.org scholarship page to search the 'Military' category. Or, check out the exclusive list of military scholarships, with deadlines going into 2023.
Get Matched to Thousands of Scholarships
Create your Bold.org profile to access thousands of exclusive scholarships, available only on Bold.org.
Create Free Profile
ROTC (Reserve Officers Training Corps) cadets pursuing their higher education can qualify for other financial aid opportunities as well. The role of Commissioned Officers is one of leadership, as they are tasked with making important decisions and are responsible for the safety of soldiers under their command. A college education is a major part of preparing to fill such an important role, so a scholarship can be of great help to a student in an ROTC program hoping to get an education.
The Army Reserve Officers' Training Corps (ROTC) can help future officers pay for college. ROTC program recruiters are looking for brave high schoolers and current college students who are interested in serving to protect and defend the country. An ROTC scholarship allows you to focus on your college education and secure your career path as an Army Officer, all while graduating with less student debt.
Create a profile on Bold.org to gain access to hundreds of exclusive scholarships, including ROTC scholarships.
ROTC Scholarship Requirements
While the requirements for the Army and Air Force Reserve Officer Training Corps can differ, you must meet these standard requirements before applying:
Be a U.S. citizen or be able to obtain citizenship within a certain timeframe.
Be at least 17, but under 31 years of age in the year of Officer commissioning.
Complete a qualified Department of Defense Medical Examination Review Board (DoDMERB) physical.
Achieve a minimum score on the current physical fitness test of your interested military branch (such as the army physical fitness test).
Complete a background check and interview and provide records for review.
Have taken the SAT or ACT.
Agree to accept a commission and serve in the Armed Forces.
Applicants must be United States citizens or be able to obtain U.S. citizenship by the last day of the academic term in which the student intends to be awarded a scholarship. For high school students going into college, the deadline to obtain U.S. citizenship for an ROTC scholarship is the last day of the first term of freshman year.
Demonstrating leadership skills and a dedicated work ethic are essential for students interested in becoming ROTC cadets. These qualities are what all military branches are looking for in their Officers. The same applies to whom the scholarships are awarded.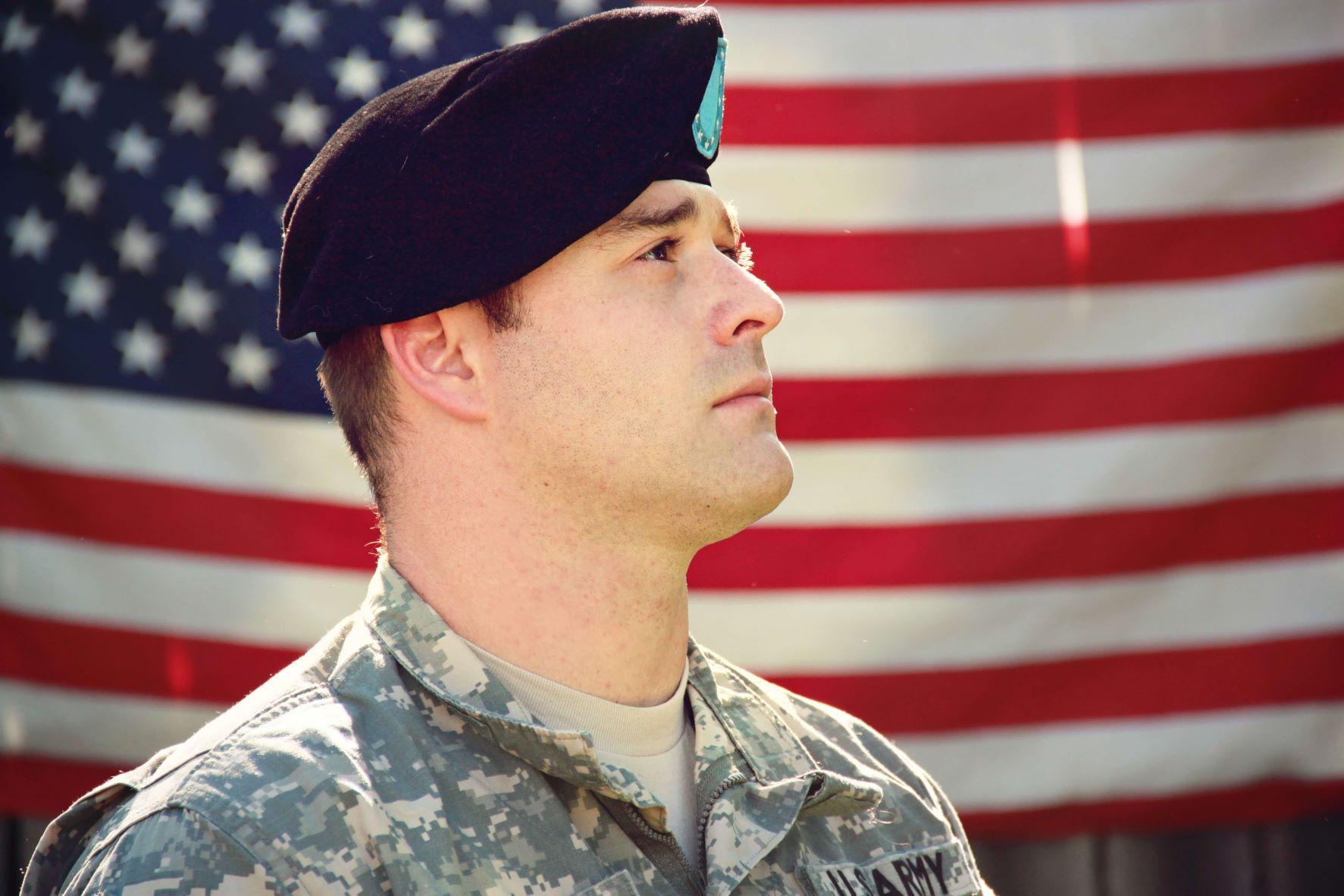 High school students and high school seniors enrolling in college, current college students, and enlisted active duty service soldiers who meet these standards are all eligible to apply for an ROTC scholarship. You're under no obligation to join by simply applying for an ROTC scholarship. However, if you are awarded a scholarship, you become obligated when you accept and sign an agreement. Depending on when you apply, the obligations differ.
Generally, all selectees are expected to enroll in the ROTC program from which they received the scholarship. Recipients must also enroll in a participating school to take the college major for which the scholarship was offered, such as naval science, military science, etc. Your college curriculum must also include ROTC program courses along with your regular college classes.
High school students interested in joining the army national guard or eventually participating in military service should consider ROTC programs. These students should note that at some point during college, recipients of an ROTC scholarship will be expected to participate in basic training, a course for field and military training to prepare for future military service.
By signing the agreement, recipients dedicate themselves to a commission of active duty (either eight years of service in the Army, Army Reserve, or Army National Guard. Or, at least four years on active duty with the U.S. Air Force). Military life might not be for everyone. If you do choose to pursue a civilian career immediately after graduation, you are still eligible to serve part-time for the Armed Forces.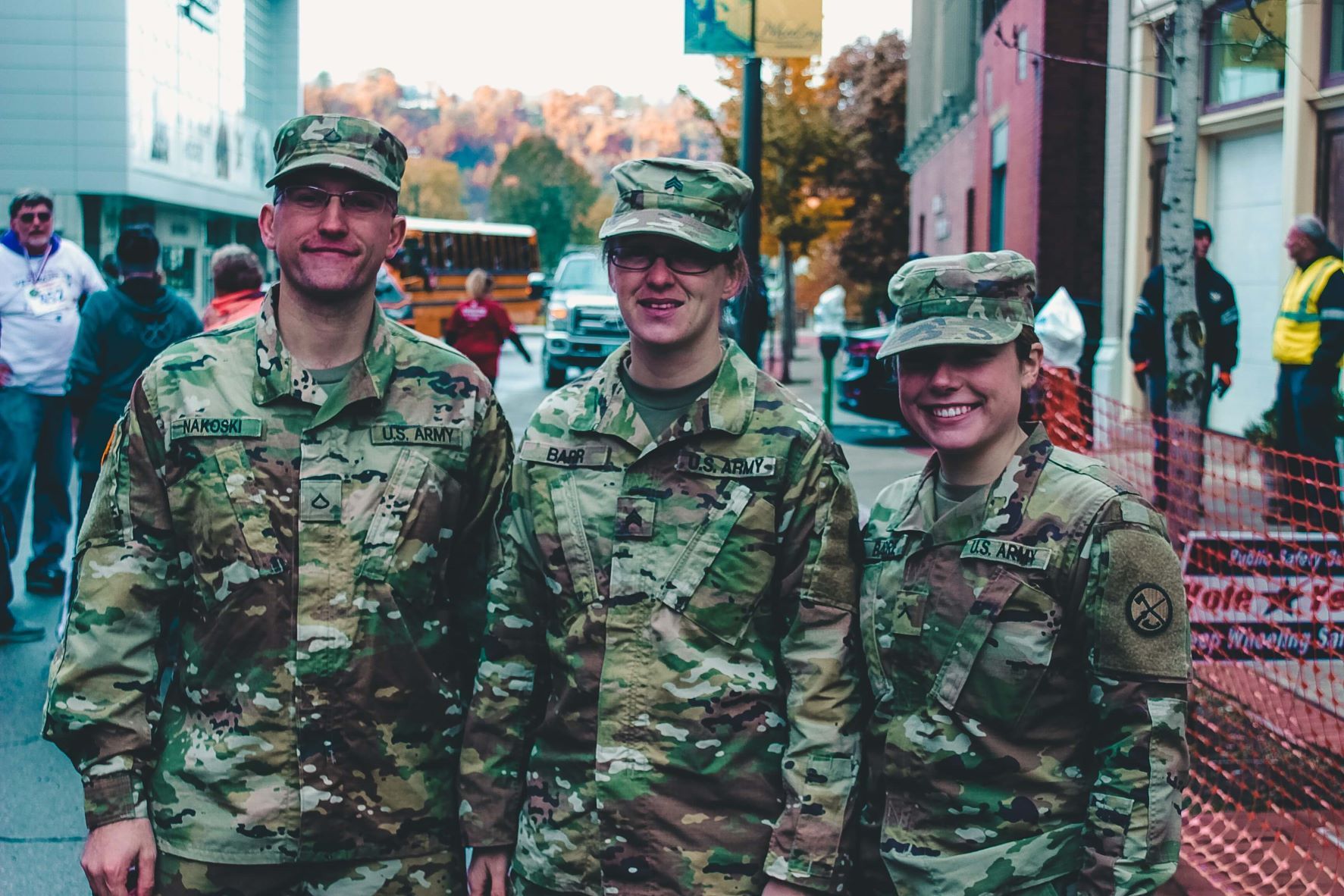 Requirements for High School Seniors
A high schooler interested in scholarships for ROTC cadets should aim for these standards by their senior year:
Army ROTC Scholarship: At least a 2.5 high school GPA (unweighted if you apply while still in high school), and a score over 1200 on the SAT or over a 24 on the ACT are required.
Air Force ROTC Scholarship: Cumulative unweighted GPA of 3.0 or higher, and SAT composite of 1240 or ACT composite of 26.
Participation in JROTC programs in high school can also help make you an outstanding candidate for ROTC financial assistance.
Requirements for College Students
Current college students must have completed at least one term as full-time students to apply. Term and cumulative grade point averages will be used to assess academic performance according to your school's AFROTC detachment eligibility requirements. Upon being awarded, recipients will be expected to add ROTC classes to their current degree pathway.
Typically, ROTC scholarships are merit-based, rather than need-based. Keep this in mind when applying to have a better idea of your chances of winning!
What Does an ROTC Scholarship Cover?
The ROTC program puts a college education and financial aid hand-in-hand for you, in exchange for a career in military service. ROTC scholarships provide scholarship money to keep you on track to be commissioned as an Officer by the time you become a college graduate.
An ROTC scholarship can be a full-ride scholarship, covering up to 100% of tuition and student fees. However, all ROTC programs come with their own benefits. While they all help to pay for college, each military branch awards different types of scholarships.
Army ROTC Scholarship
Army ROTC scholarships provide financial assistance to cover your choice of either tuition and student fees, or room and board. Coverage from an Army ROTC scholarship also includes $1,200 per school year to offset the costs of books and an extra $420 monthly stipend for the school year to use for other education-related or living expenses.
High school seniors can apply for the ROTC National Scholarship, a four-year, full-tuition scholarship. Scholarships awarded to college students from the Army ROTC program can cover either four years, three years, or two years of tuition.
Four-year scholarships are usually given to those on a five-year degree plan while already in college. Three-year scholarships begin disbursing in the student's sophomore year, while Two-year scholarships are common for students interested in transferring from participating two-year colleges to four-year universities.
Enlisted personnel also have the unique opportunity to earn a commission while completing their bachelor's degree. Enlisted Soldiers can be nominated for a Division Commander's Two-Year, Three-Year, or Four-Year Hip Pocket Scholarship by showcasing potential to their division commander.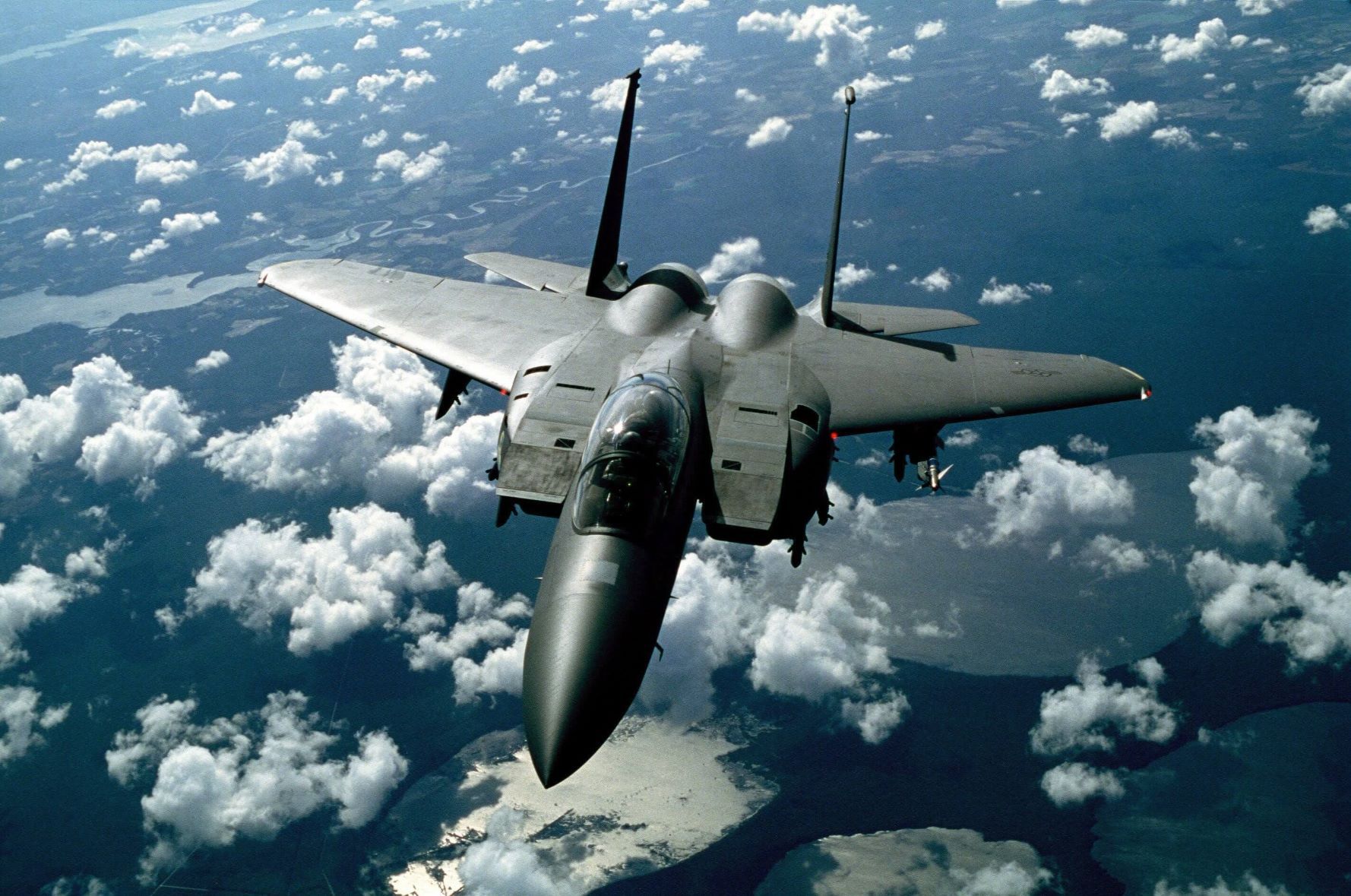 Air Force ROTC Scholarship
Although the Air Force ROTC does not have to option to pay for room and board like Army ROTC scholarships, the AFROTC offers unique types of scholarships for your financial needs.
The Air Force ROTC High School Scholarship Program (HSSP) offers a Type 1 scholarship, which pays 100% of college tuition and fees with an additional $900 annual book stipend and a monthly living stipend at any public or private institution with an Air Force ROTC detachment.
The monthly stipend increases based on the selectee's student status: freshman status starts at $300, sophomore increases to $350, junior to $450, and senior to $500. An Air Force ROTC scholarship also covers travel expenses for students who commute from their homes to the Air Force ROTC detachment's college where the student enrolls.
If you're already in college, joining the Air Force ROTC still comes with its benefits. College freshmen and sophomores may be eligible for the In-College Scholarship Program (ICSP), which offers three types of scholarships:
Type 1: This type of scholarship is reserved for Commanders' In-College Scholarships (CICS). ROTC cadets pursuing a technical major have full tuition and fees covered, along with a monthly living expense stipend and an annual book stipend.
Type 2: This type of scholarship is awarded to all cadets selected through ICSP. The scholarship pays up to $18,000 per academic year for tuition at any public or private institution with an Air Force ROTC detachment. Payments are further capped at up to $9,000 per semester (or up to $6,000 per quarter).
Nursing: Students interested in becoming nurses can get financial aid through the Nursing Scholarship Program. This competitive ROTC program awards scholarships to undergraduate sophomores and juniors accepted to a nursing program that is NLNAC or CCNE accredited.
Enlisted Airmen have chances for two or four-year scholarships as AFROTC cadets. Outstanding RegAF Airmen can try for the Airman Scholarship & Commissioning Program (ASCP), or try qualifying for Scholarships for Outstanding Airmen and Guardians to ROTC (SOAR). These scholarships include payments for tuition and scholarship fees, an annual textbook allowance, and a monthly stipend.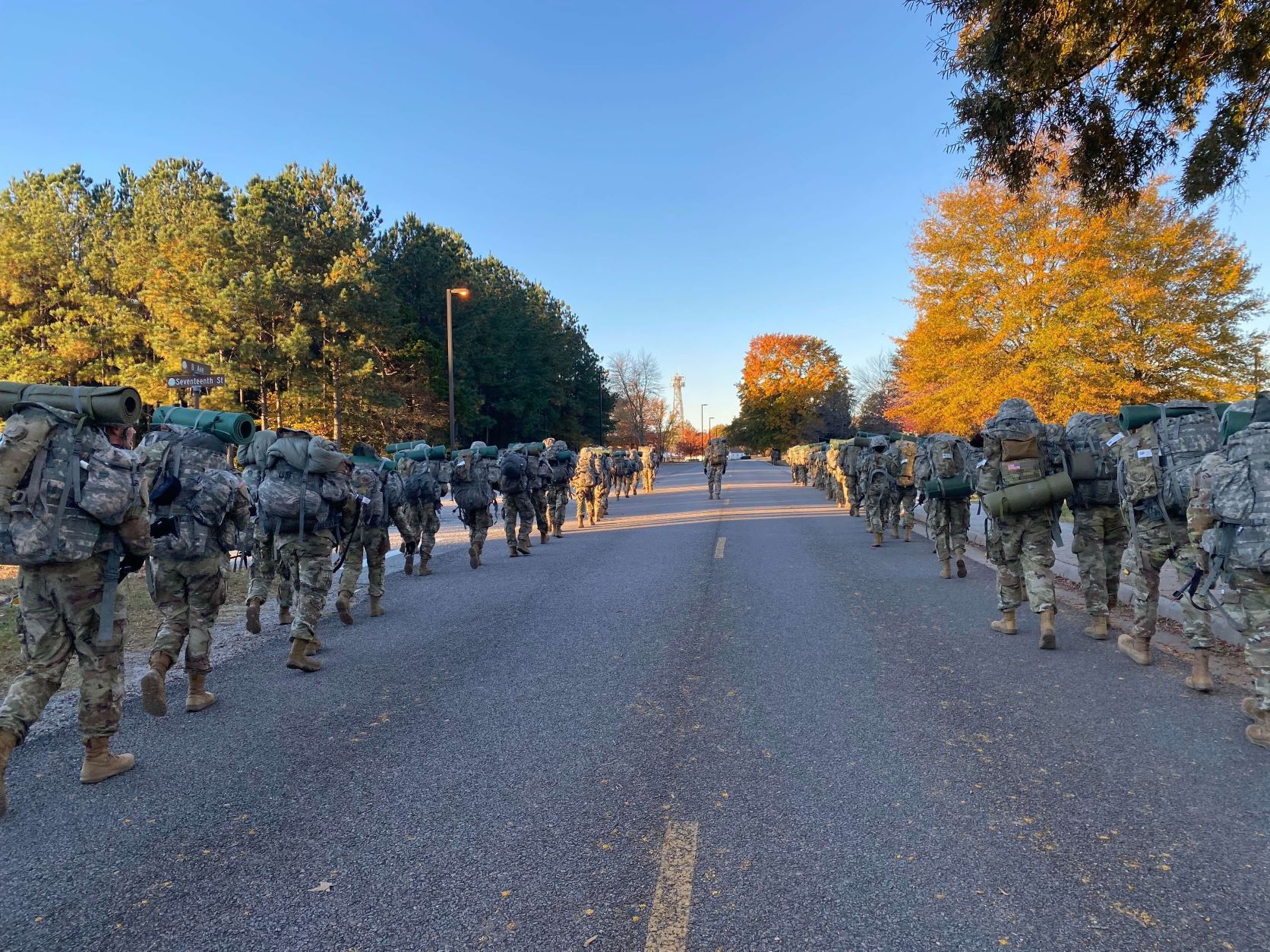 Frequently Asked Questions About ROTC Scholarships
How hard is it to get an ROTC scholarship?
College scholarships are relatively competitive, and ROTC scholarships are no exception. About 2,500 out of 9,300 high school applicants are awarded an Army ROTC scholarship. About 25% of those ROTC scholarship winners received the Army's four-year ROTC National Scholarship, and the other 75% were awarded three-year scholarships.
Scholarships with the AFROTC can be expected to be more competitive beginning with the 2022-2023 academic year due to some major changes. The Air Force ROTC High School Scholarship Program (HSSP) has significantly decreased the number of scholarships given out every year. In 2021-22, more than 5,000 high school senior applications were reviewed, but only 1,000 were awarded. In 2023, there will likely be even fewer recipients, with less than 500 scholarships awarded.
The same amount of applicants will be competing with even fewer slots to fill.
ROTC programs rank applicants according to a point scale: the army ranks on a 1400-point scale and AFROTC ranks on a 1000-point scale. Your best chance at winning an ROTC scholarship is to score higher than other applicants. The interview with the selection board is the most important area since it allots the most points in comparison to the other areas of consideration. Prepare ahead of time so you can do well in the interview and perform well for the scholarship review boards.
Other areas of consideration include your SAT or ACT scores, high school GPA, and physical fitness test. The Army ROTC also scores your leadership skills and Civilian Background Experience Form (CBEF).
Typically, ROTC scholarships are awarded based on merit and achievements, rather than financial need. Keep this in mind when applying to consider your chances.
What college has the largest ROTC program?
There are more than 1,000 participating schools with Army ROTC programs and over 1,100 colleges and universities across the country offering Air Force ROTC programs. With an ROTC scholarship at any of these schools, you can get the full college experience with a rewarding career waiting for you after graduation.
Some of the top universities with noteworthy ROTC programs include Norwich University, The Citadel, Texas A&M University, The University of North Georgia, and more.
However, it's the small college of Virginia Military Institute that has the largest ROTC program in the country. All cadets start at the lower ranks and work their way up to the top and approximately 800 cadets enroll in their Army ROTC program every year. Along with the Citadel, VMU is one of only two post-secondary institutions that make ROTC participation mandatory for 100% of their student body.
Choosing which college to attend can be a tough decision. Narrow down your search using the Army ROTC college locator or the AFROTC college locator to find participating schools.
If you have any questions about college admissions and ROTC scholarships, you are encouraged to contact the ROTC Commander of your school of interest before joining ROTC.
Use the Bold.org scholarship search feature to find exclusive ROTC scholarships for you.