What is an ROTC scholarship?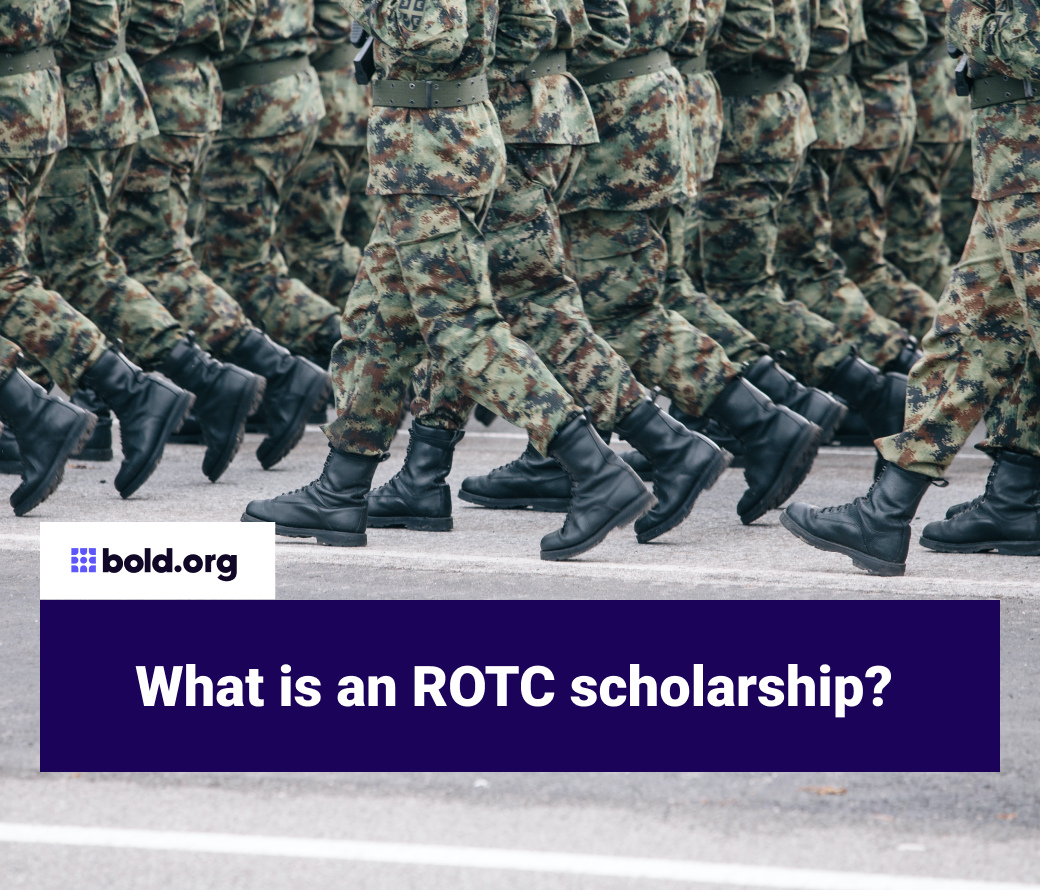 Top scholarships with upcoming deadlines
Military students account for approximately 6.1% of the undergraduate population and 6.7% of graduate students. As the cost of college continues to rise, many scholarship providers want to recognize these brave men and women for their distinguished service by helping them pay through college. As servicemen and women pursue their bachelor's or graduate degrees, there are options for financial aid, student loan repayment plans, and military benefits.
Bold.org has college scholarships to help make college more affordable for both veterans and active duty personnel. To find these scholarships, you can use the filters on the Bold.org scholarship page to search the 'Military' category. Or, check out the exclusive list of military scholarships here, with deadlines going into 2023.