What to Major In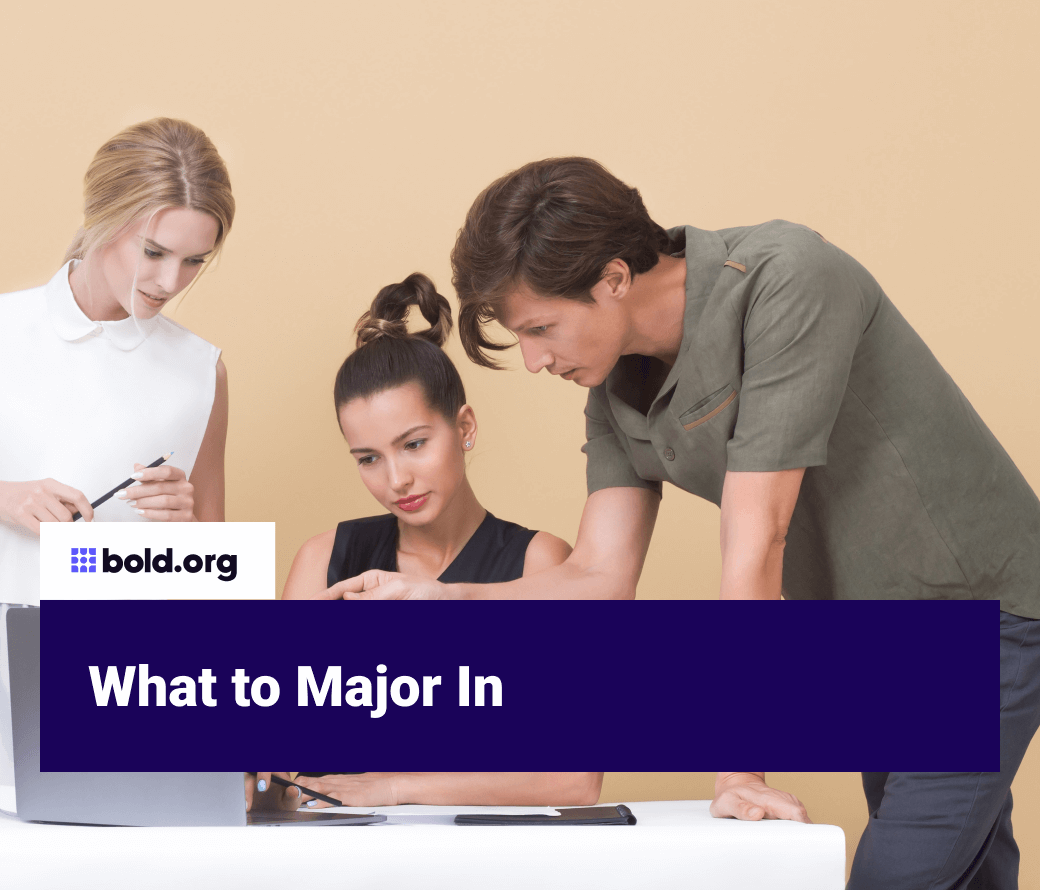 Top scholarships with upcoming deadlines
If you've decided to go to college, then the prospect of learning and finding the career that best suits your interests is important to you. A college degree can open doors in your desired career industry and can expose you to the various areas of study that are available to you.
In college, you will have the opportunity to study subjects that possibly weren't previously available to you, allowing you to explore different intellectual ideas, multiple interests, and even other cultures. It is possible that in this exploration, one of these subjects could lead you to the right major for you. College is all about trial and error, so don't be scared if the decision-making process for you isn't a linear path.
Here at Bold.org, we have scholarships available for all kinds of college majors. Sign up now to find which major-specific scholarships you are eligible to apply for.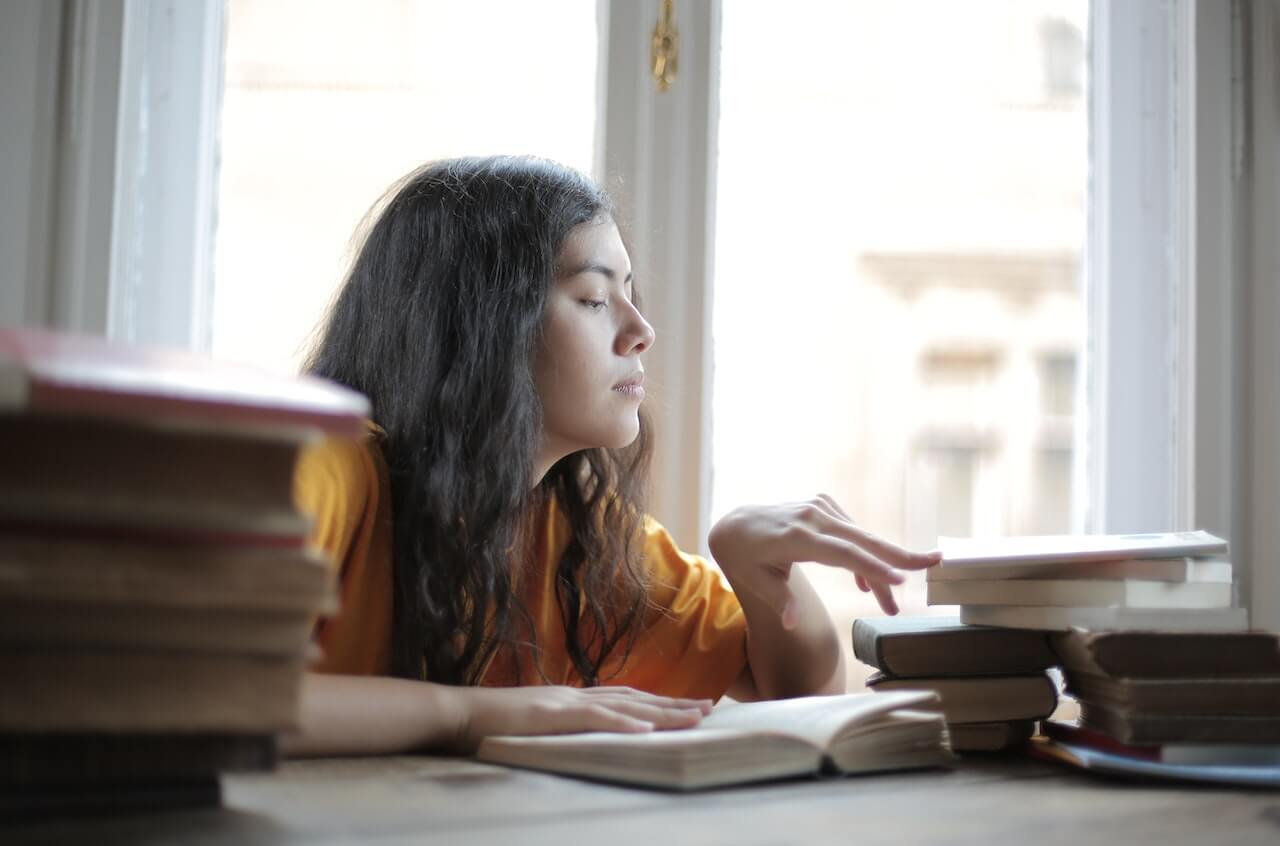 Tips on choosing a college major
Be prepared to spend a large amount of time thinking about your interests and career aspirations. The process of choosing a major may sound daunting, but everyone is in the same boat, and there are plenty of resources to help guide you with this important decision.
Colleges will likely ask you to choose your intended major when you send in your application. Don't worry — this decision is not permanent and you'll likely be able to choose "undecided". College admissions want to see your desired area of interest but they understand that students could change their minds later on.
Get Matched to Thousands of Scholarships
Create your Bold.org profile to access thousands of exclusive scholarships, available only on Bold.org.
Create Free Profile
Additionally, universities will not penalize you for applying with an "undecided" major. About 20-50% of students enter college without declaring a major. If you do end up listing "undecided" on your college application, most universities will give you until your sophomore year to officially declare a major.
What is a college major?
A college major is a specific area of study that a student will specialize in, and where a majority of their courses will stem from. Students can choose from an abundance of majors — though the list will vary from college to college. Possible majors that students can choose include engineering, economics, journalism, English, psychology, education, etc. You will be required to complete a certain number of classes or credit hours for your major, which will be available through your school's website or a school counselor.
Each college major has its own set of required classes and/or curriculum. For example, the bulk of work asked of English majors will most likely be papers and essays while a math major will be busy working on problem sets and studying for tests. Journalism majors will spend the majority of their time interviewing sources and transcribing interviews before they sit down and write, which doesn't appeal to everyone.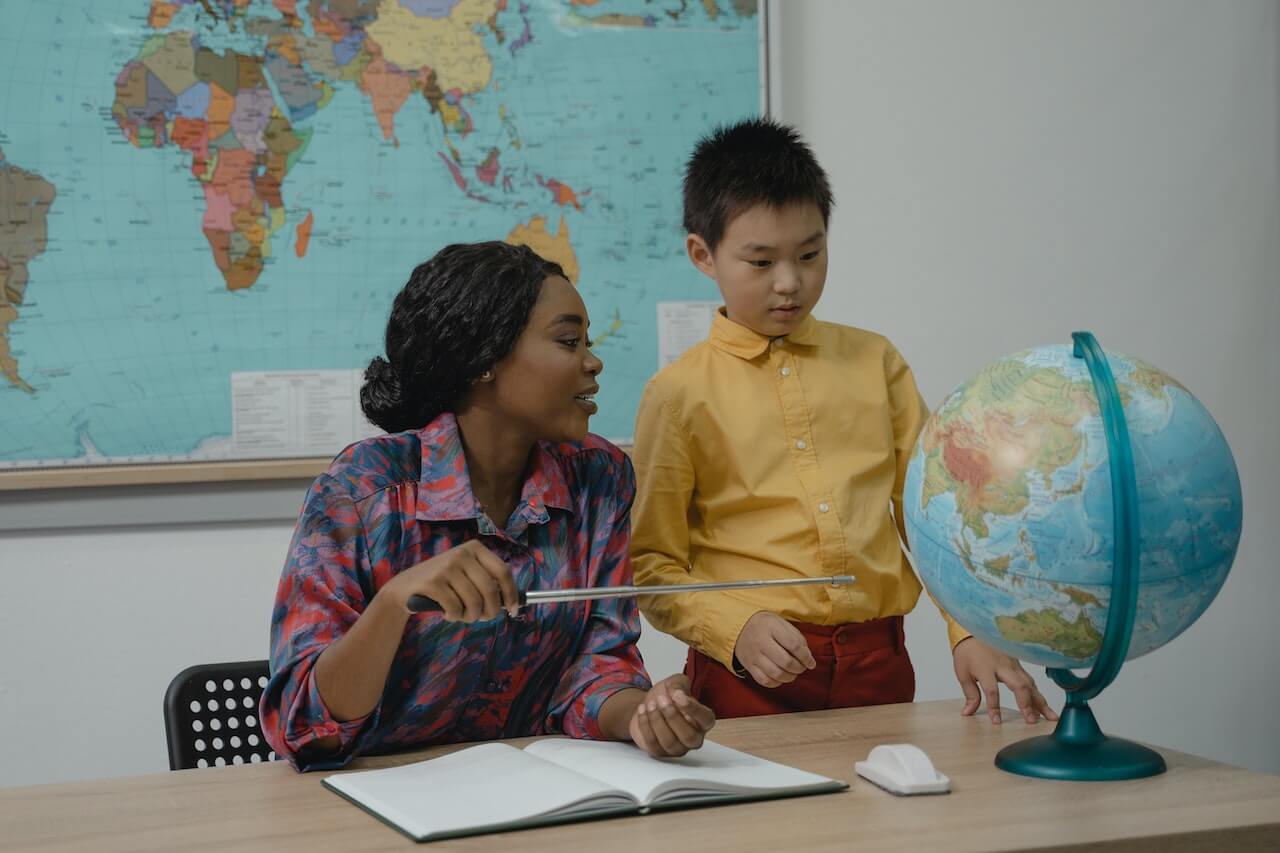 How to decide your major in college
An easy way to narrow down an area of interest is by looking at test scores. Standardized tests like the ACT or SAT are divided into specific subject areas like math, science, English, and writing. If your SAT math score was the highest score from your report, you could find a major in math or the STEM field attractive as an option that matches your skillset and interests.
If you aren't a great test taker, don't panic! There are plenty of ways to find the right major without looking at your score report. Making a list of your interests, strengths, weaknesses, and career goals is a great way to start.
Begin by listing your interests — writing, problem-solving, travel, etc. — and then any information that would be helpful to know how you behave in a classroom setting. If you're the least likely person to walk up to a random stranger on the street, being a reporter might sound stressful. Once you start making connections between your interests and strengths, you'll be able to map out which majors could be of value to you.
When it comes to career goals, students should look at the different college degrees available to them and how they factor into their future careers. If a career path requires you to complete a Ph.D. or other master's degree and more schooling doesn't sound appealing to you, you'll be able to narrow down your list to careers that only require a bachelor's degree.
If your plans for undergraduate studies involve double majoring, adding a minor, or studying abroad, it's important to pick a major that is feasible to complete within your desired timeframe. The requirements of a computer science major might be too demanding for someone interested in attaching many majors and minors to their name but could be a great option for a student who is wholly invested in pursuing only computer science.
How to double major in college
Double-majoring in college is a perfect option for individuals who have more than one interest and would like to build a well-rounded skillset. The percentage of students choosing to major in two disciplines has risen to 30-40% with students citing that they experienced a greater wage return and a greater capacity to think creatively with two majors.
Keeping track of how many courses each major requires is key to figuring out if you can take on a second major, especially if the majors are in two completely different subjects. The requirements to double major will vary by university.
Some universities may have restrictions as to how many majors a student can have, and others may be more flexible with their requirements. Be sure to conduct research on what core classes each of your majors will have and how your elective courses may intersect between your majors.
You will most likely declare a double major after you've already taken classes and have declared your first one. Also, check if your school requires department approval for you to declare a second major.
Sometimes a course will be able to count towards both majors, but if you're unsure it could be helpful to schedule an appointment with an academic advisor.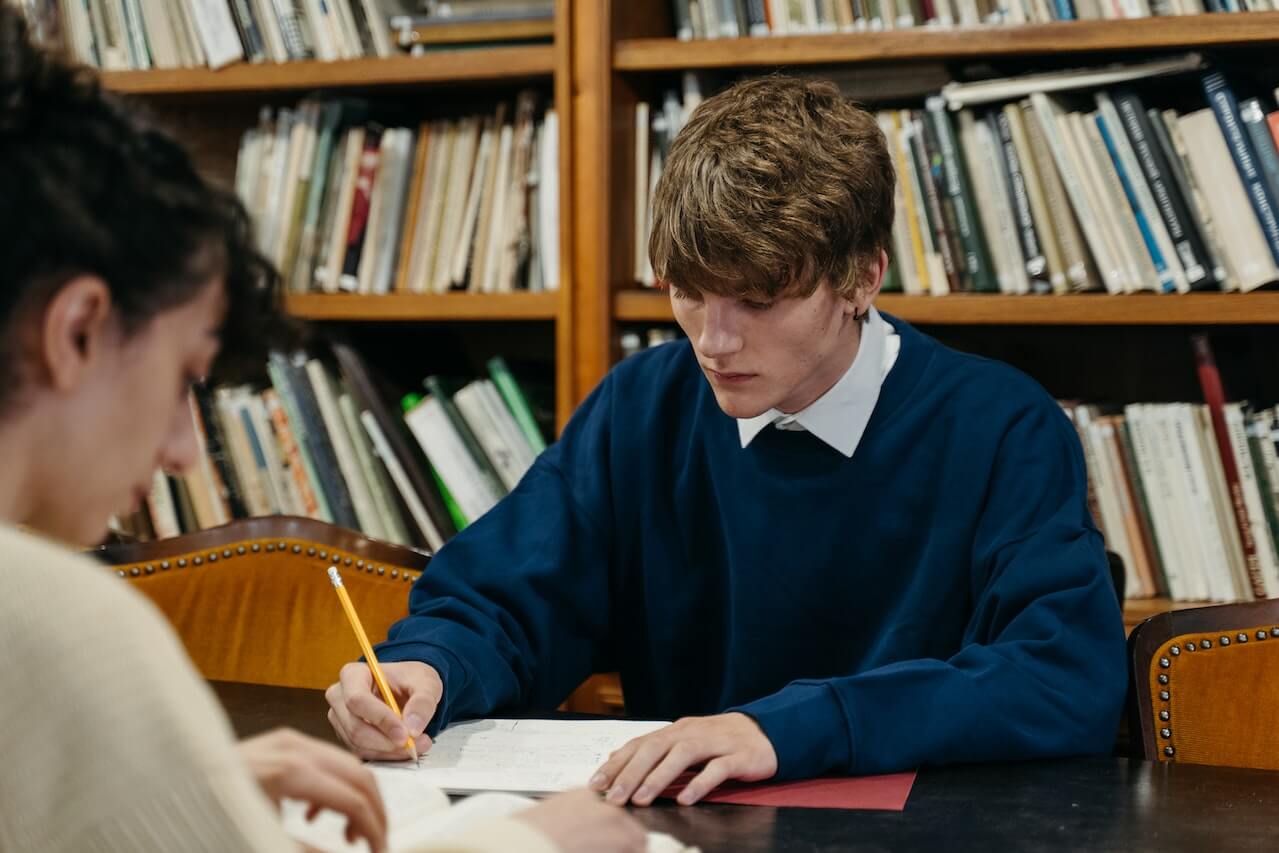 College major quiz
Now that you've chosen the right college for you, are you still not sure of what to major in? Try this college major quiz to see which major fits your interests best!
Also, check out our list of the Most Popular College Majors in 2022 to see what other students are majoring in across the country.
What major to choose in college based on what you want to do
What should I major in to become an OB-GYN?
Becoming an OB-GYN will require more than a bachelor's degree. Students pursuing a degree in obstetrics and gynecology will eventually have to attend medical school, which requires students to complete a four-year bachelor's degree before entering. Students who are interested in this field are encouraged to major in a science, such as biology, chemistry, or physics. Courses that would be helpful for this career path include microbiology, anatomy, and physiology.
What should I major in to become a pediatrician?
Because there is no major specific to pediatric medicine, students should choose a major in a science field. Biology, chemistry, and physics are great choices for this career path, as well as a degree in nursing. Just like an ob-gyn, students interested in becoming a pediatrician are required to earn a bachelor's degree before entering medical school.
Another option is obtaining a pre-medical degree. Students who choose a pre-med track will learn all the necessary information to apply to medical school and have a well-rounded foundation going into more years of school.
What to major in for physical therapy
If your school offers them, students interested in physical therapy should major in kinesiology, exercise science, or athletic training. If the college you're attending doesn't offer a major specific to physical therapy, other strong choices include biology and psychology. Majoring in any of the above choices will give physical therapy candidates a strong groundwork for their studies in physical therapy.
What to major in to become a lawyer?
Some colleges will offer a pre-law track that will allow students to learn about law, society, and the criminal justice system. If your college doesn't offer a pre-law major, other popular majors among future law students are political science, law, sociology, or related fields.
The American Bar Association doesn't require applicants to have graduated with a specific major or degree, but it is helpful to go into law school already having some knowledge of the subject. Applying to law school does require a four-year degree.
What should I major in to become a doctor?
Similar to any career in the medical field, becoming a doctor will require students to have a strong knowledge of science and the human body. Choosing a premed degree will give students a background in biological sciences and assist them when it comes time to apply to medical school. If the school you're attending doesn't offer a pre-med degree, other viable degree options include biology, physics, or chemistry.
What to major in for consulting
There isn't a specific degree for students who want to pursue consulting, but students can major in many different fields and gain the skills needed to succeed. Students interested in consulting are encouraged to major in business administration, economics, political science, and/or finance.
The sizes of consulting firms can vary, as can the array of services a firm provides. It is recommended that if you are interested in a specific field of consulting, such as media or technology, you earn a certificate or minor in that subject area.
Frequently asked questions about college majors
What college majors would help create a clothing brand?
A degree isn't technically required to start a business, however, it would help you learn the fundamentals and get your foot in the door. One college major that would assist you with creating a clothing brand is a business degree. Learning the ins and outs of how businesses work and thrive would be the first step toward creating your own brand.
Any degree that will teach students about entrepreneurship is key to creating a clothing brand. In addition to a business degree, interested students could benefit from majoring in design, fashion merchandise, or marketing. Classes in these subjects will teach you how to identify a need for your brand in the market and identify your target audience.
Can you change majors in college?
Yes, students can change their majors during their four years of college. Switching majors is not uncommon — roughly 80% of students end up changing their major throughout their college career. Students realize their career aspirations no longer line up with their major or find that they are no longer interested in said area of study. Students could also decide that their previous major no longer met their desired job salary after graduation.
It is entirely normal to have a change of heart and decide that you no longer want to study the first major you chose in college. Changing majors is a lot more common than people think, especially with how you as a person change throughout your college journey. If you're interested in declaring a different major, it's suggested that you make an appointment with an academic advisor and go over your options.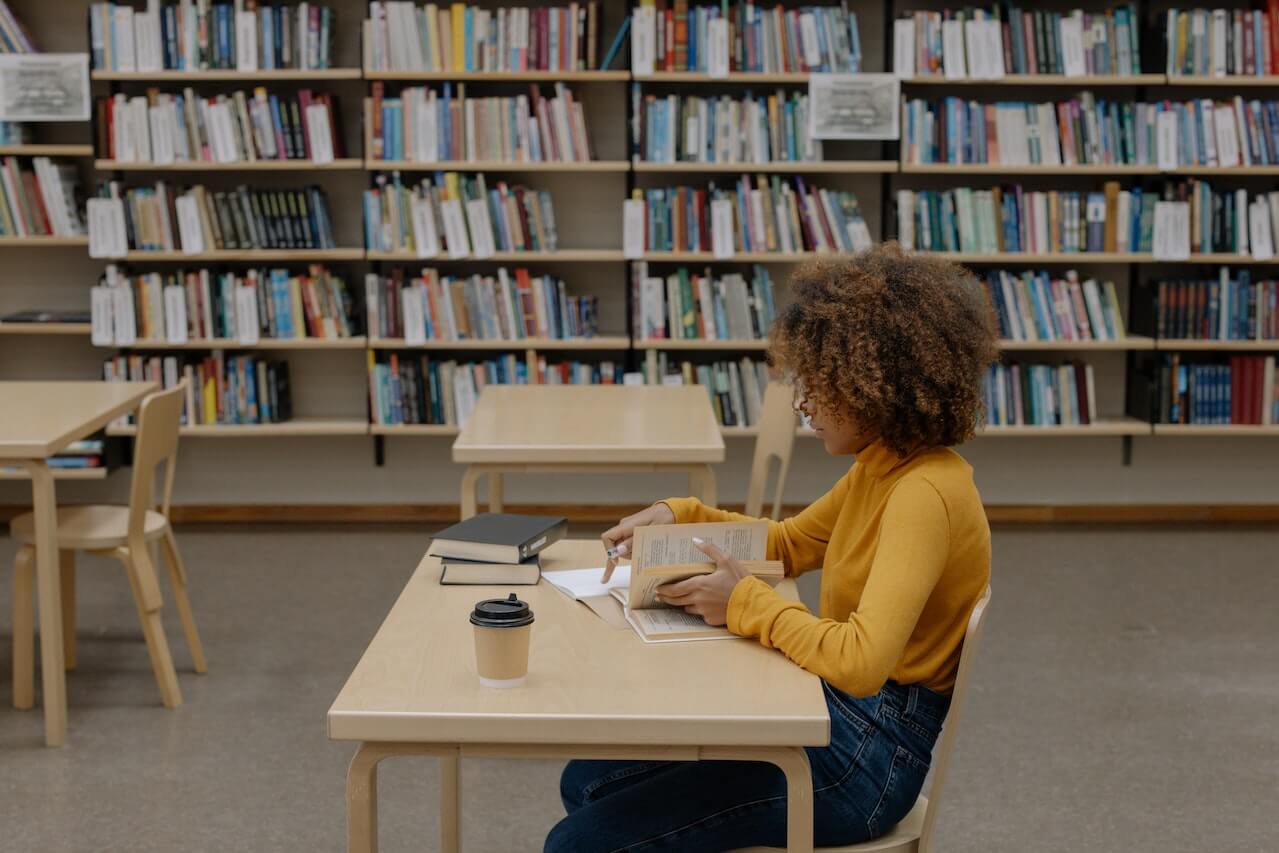 What is the easiest major in college?
Each college major will have its pros and cons, and what majors are the easiest to study depends entirely on the person and/or college. However, studies and reports show that there are majors that tend to be easier than others based on the average GPAs students are earning in those majors.
A study by Cornell University found that STEM students were found to have a lower GPA than other majors such as education or humanities majors. The easiest college majors tend to be psychology, criminal justice, English, education, and religious studies. From the studies that were done, students studying these subjects found it easier to maintain a high GPA than the students who were majoring in science.
As mentioned earlier, the easiest college major is subjective and though the easiest reported major could be less difficult for some, not everyone has the same experience.
Once you've chosen your college major, you can find scholarships on Bold.org made specifically for your major. Create your profile and discover thousands of scholarships by major.