Most Popular College Majors in 2023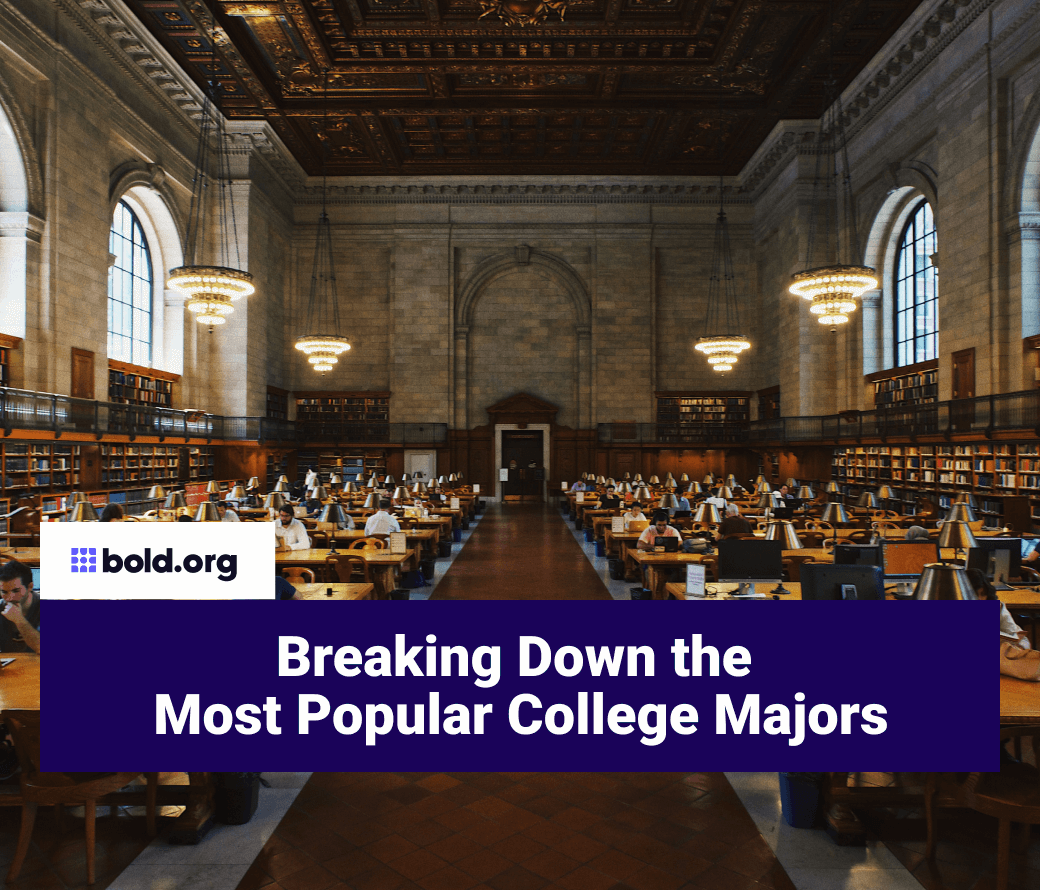 Top scholarships with upcoming deadlines
Choosing what you study in college is a big deal. It can be a determining factor in what career field you work in and what you end up doing for the rest of your life.
We wanted to know which fields students are most interested in, so we took a look at our database of over 1.5 million students to find out what majors are the most popular in the United States. Take a look at what we found out--it might just help you make decisions about where to go to school and what to study.
Read more on the Bold.org blog and make a profile to access hundreds of exclusive scholarships with more added daily.
Breaking down the most popular college majors in 2023
---
Most popular college major by state
After analyzing preferences from our user database, there were a few commonalities that were found. Specifically, here's what was discovered when it came to the most popular college major in each state: