Career guides for college students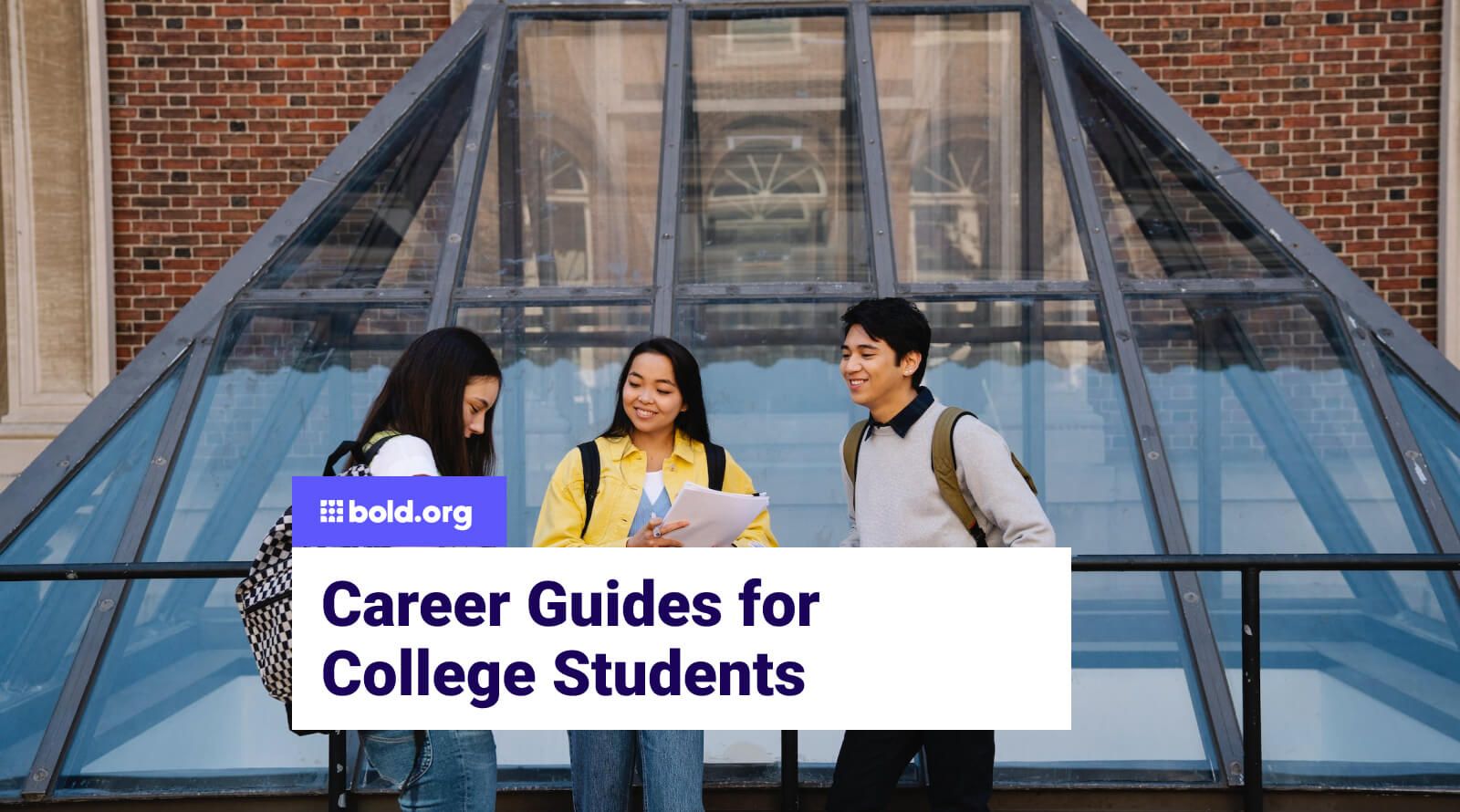 Top scholarships with upcoming deadlines
To help to determine which career path is best for you, we have assembled a list of the most popular career guides below. The guides are created to help college students understand the intricacies of various career tracks and provide insights to assist college students to make great decisions about their future.
Aligning your future career objectives and aspirations with your priorities will allow you to move more efficiently through the decision-making process and find the perfect college and have career success in the future.
Below you will find a cross-section of valuable career guides providing the best career advice to help your research efforts and allow you to find the college education and career path that fits you best.
Create a Bold.org profile and use the scholarship search feature to access hundreds of exclusive scholarships.
Psychology Career Guide:
Our career guide in the field of psychology contains career guidance for various pathways such as therapy, behavioral, legal, clinical, and legal tracks. The guide goes on to cover typical personality traits, careers, top jobs in psychology, and job descriptions in psychology. Careers in psychology can span from business to healthcare and from social work to public schools.
Dental Hygiene Career Guide:
The dental hygiene career pathway guide provides prospective dentistry students with career advice for an overview of career tracks in the industry. Careers can span from specialties such as restorative care, digital radiography, occlusion, Endodontics, and specialty care to name a few. Hygienists may find themselves working for a small dental practice, as part of a larger corporation, or as an independent contractor. Additional resources for dental hygiene students include our Dental Hygiene: College Search Portal, FAQ, College Programs, and Employment Data.
Nursing Career Guide:
The nursing career guide is an essential resource for anyone considering a career as a nurse. Topics covered include types of nursing degrees, career specialties, job descriptions, career options, nursing school options, financial aid for nurses, frequently asked questions, and national nursing resources. Our supplemental career guide titled Nursing Careers for Men provides students with a growing trend of men in the nursing workforce.