What Is Rolling Admission?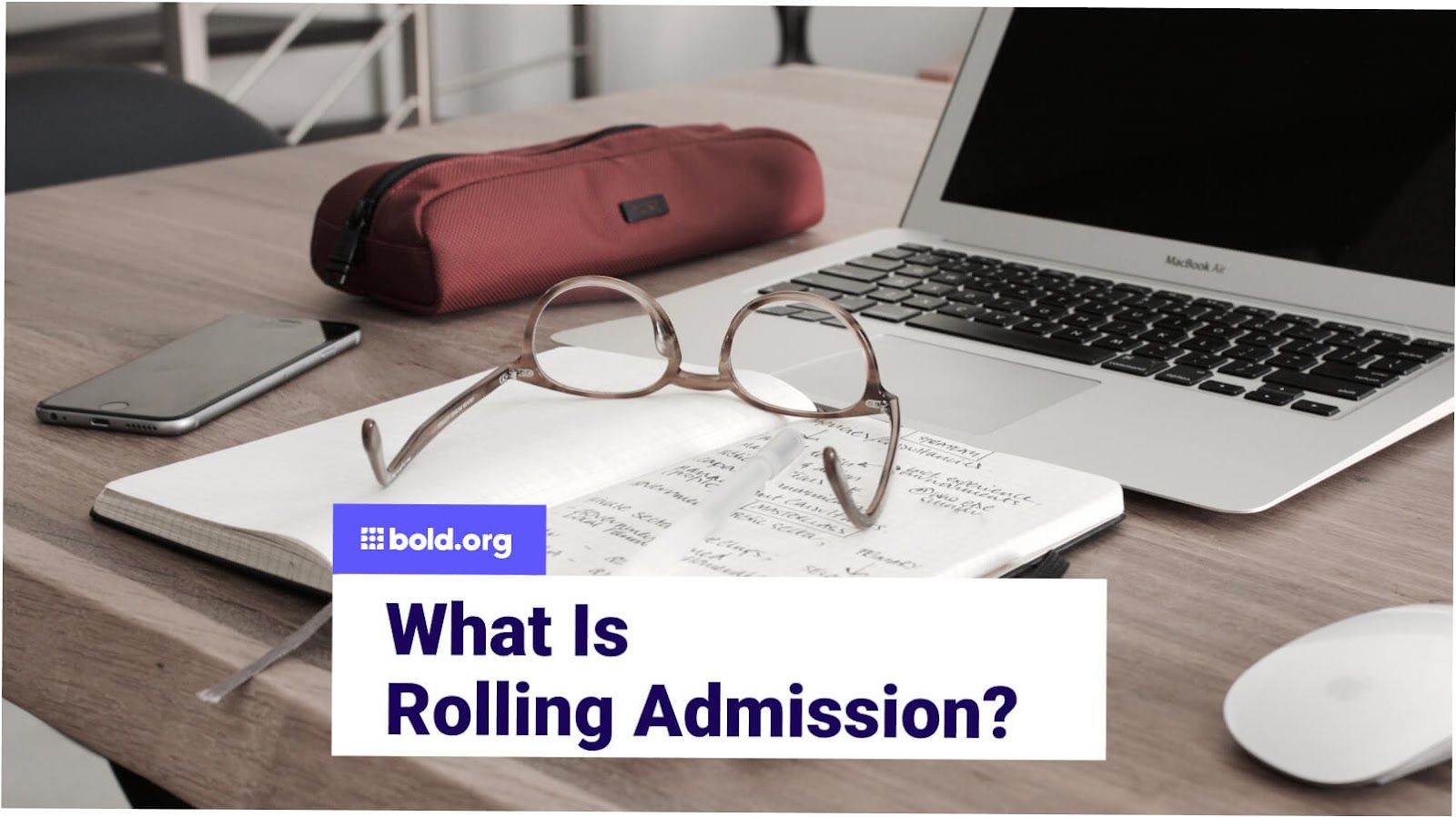 Top scholarships with upcoming deadlines
Rolling admissions has gained significant traction. Each year, an expanding number of colleges and universities are adopting rolling admissions as a viable alternative to traditional regular admission deadlines. Rolling admissions is like an ongoing party; there's no strict cutoff time for applications, and they review them as they roll in. So you can get your admission decision pretty quickly.
But don't forget to double-check if there are any important financial aid or other deadlines you should know about. Rolling admission can provide more flexibility for applicants, as they have a more extended period to apply and receive admissions decisions. This Bold blog will provide a deep dive into rolling admission, including the advantages and potential drawbacks, how it differs from regular admission, and what students can do to prepare for it.
Create a Bold.org profile and use the scholarship search feature to access hundreds of exclusive scholarships.
Demystifying Rolling Admissions
Overview
As you may already be familiar with, most institutions admit students in the spring before their fall semester and require that all requirements are turned in by the end of winter. Instead of implementing a hard deadline, schools with rolling admissions operate slightly differently.
Rolling admission refers to reviewing and accepting applications over an extended period, as opposed to having a strict deadline. Students may submit their applications at any time within the predetermined application period, which usually begins in the fall and continues until all the spots have been filled.
Rolling admission allows students to apply early and receive decisions anytime during the application period. Otherwise, students must wait for their decision with everybody else regardless of when they apply. This also means that students can take their time to carefully prepare their application materials and submit them when they feel most confident without the additional pressure of a time constraint.
Furthermore, rolling admission can be particularly beneficial for students who may have surpassed the regular admission deadline or have decided to apply to college later in the year. It offers a second chance for those who may have overlooked certain institutions or were uncertain about their college plans.