Most important factors for choosing a college degree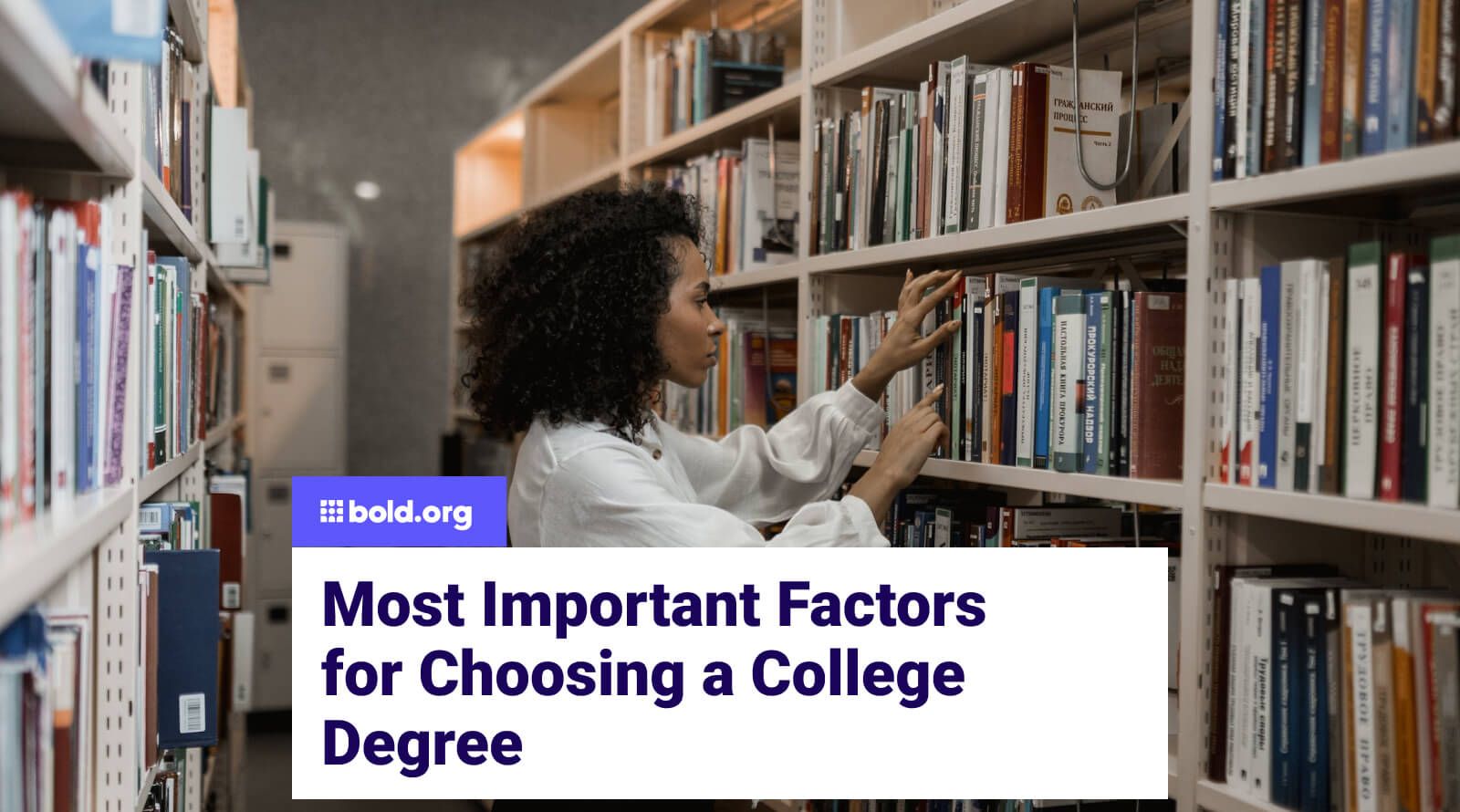 Top scholarships with upcoming deadlines
Most high school seniors find themselves faced with an intimidating decision as they approach significant decisions that may change the course of their lives. By understanding the factors to consider when making such decisions a student will find themselves better equipped to make a decision they will be happy with.
Create a Bold.org profile and use the scholarship search feature to access hundreds of exclusive scholarships.
In a recent survey of prospective college students performed by Sparkroom, students from across the country provided key insights into their college decision-making process. The survey responses varied from location to cost, financial aid, curriculum to campus life, and overall college experience. To help you better understand the thought processes involved with making a decision on which college degree to pursue among numerous academic majors, we have aggregated the responses into four primary buckets.