When to Apply to College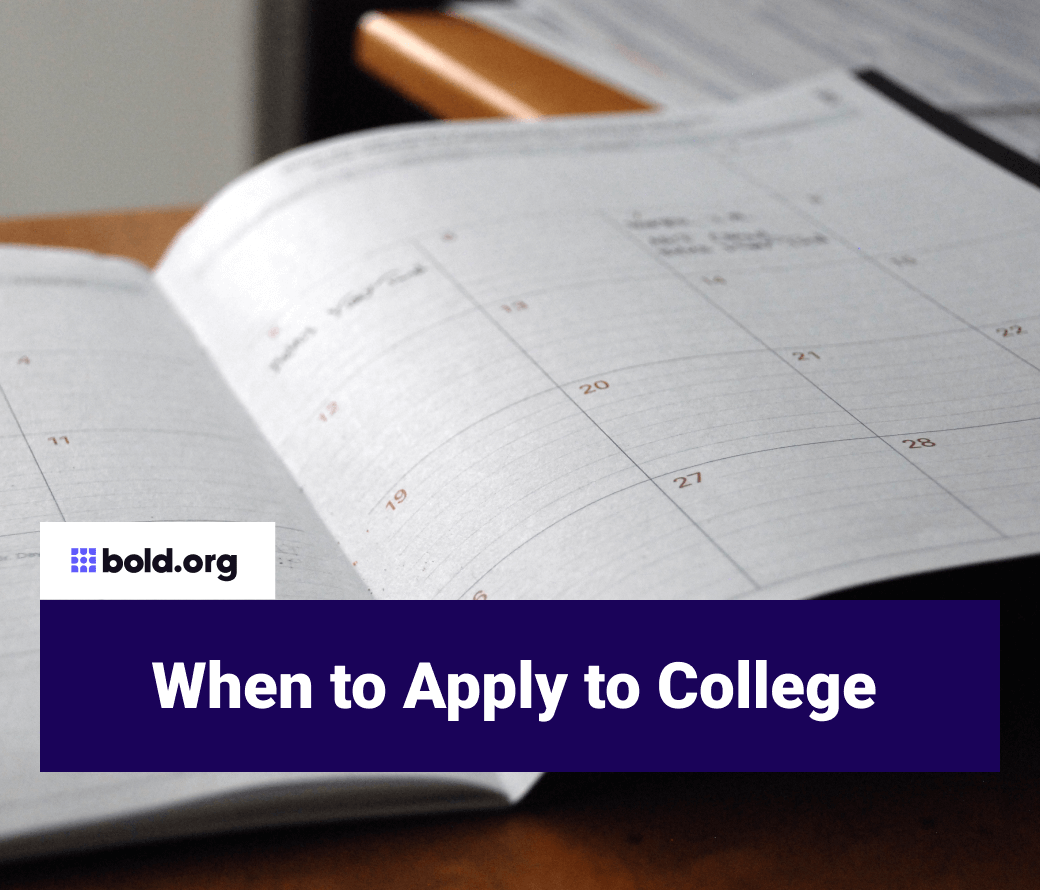 Top scholarships with upcoming deadlines
When do you apply for college?
Everyone's college preparation looks a little bit different, but there are some big commonalities when it comes to the process of college applications. Senior year of high school is the best time to apply for colleges, whether that be in the fall for early decision students or winter/spring for general applications. There are different stages of college applications, but they all happen during a student's senior year of high school and close during the spring.
It's also a great time to start applying for scholarships on Bold.org to prepare for college. Create your profile now and browse through hundreds of scholarships that help pay for college.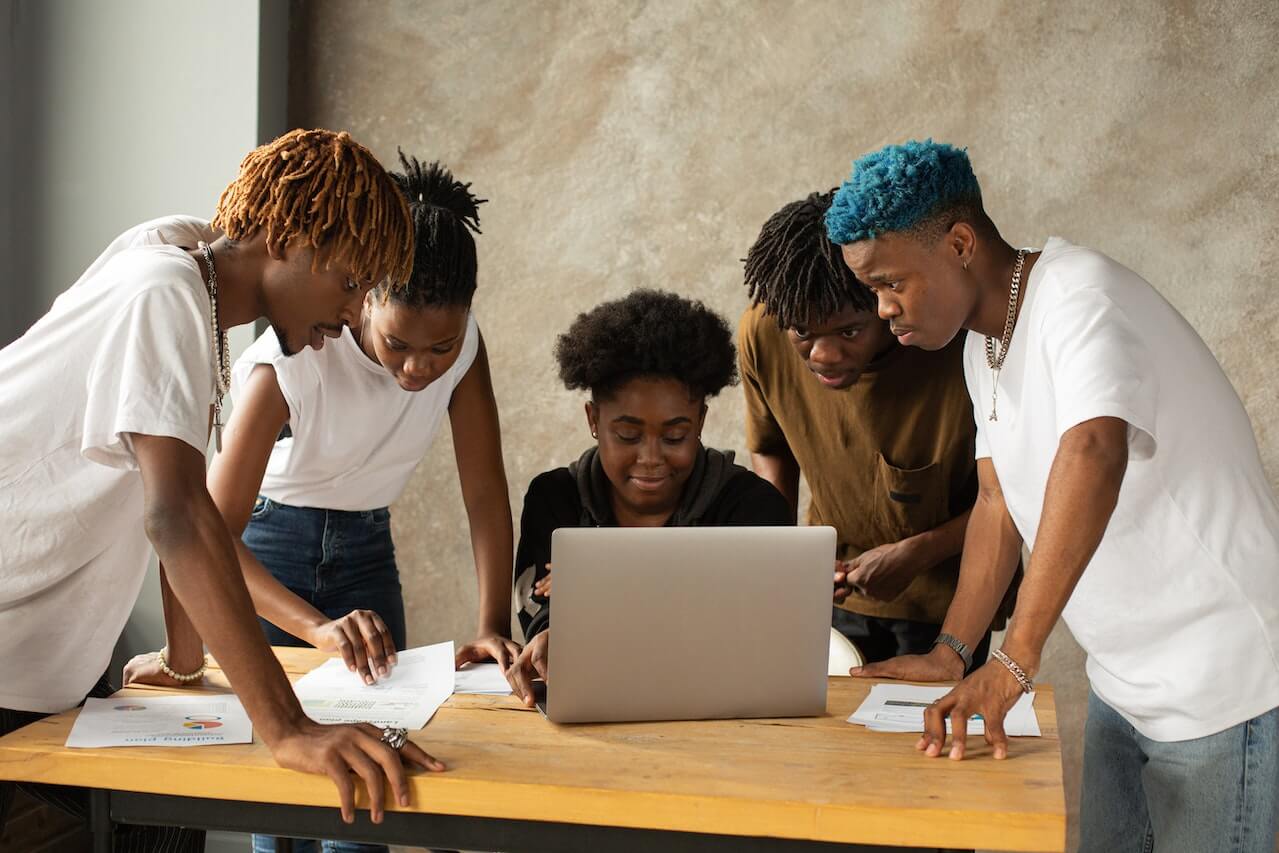 Timeline: When to apply for college
Junior year of high school: Begin your college search. Use junior year to begin brainstorming multiple schools you are interested in. You should plan future college visits, do research, and begin preparing by looking at the type of college experience you are interested in.
Summer before senior year: College visits and looking into the application process. In the summer before your senior year, start to narrow down which colleges you want to apply to. Use your time in the summer to visit schools you are interested in, go to college fairs, and come up with a list of schools you plan to apply to.
Before early November: First round of early action applications. For students interested in applying for early decision, there are opportunities to send in college applications early. The deadlines for early application are different depending on the school, but most colleges close their first round of early action at the beginning of November. Students who apply during the first early action period are likely to hear back from schools by early winter.
Get Matched to Thousands of Scholarships
Create your Bold.org profile to access thousands of exclusive scholarships, available only on Bold.org.
Create Free Profile
Before early January: Early action part 2. Early applications have two cycles. Students who do not apply during the earliest period still have a chance to get ahead by applying during the next round of early applications, which are due around the beginning of the New Year. Again, deadlines vary by school, so make sure you pay attention to the deadlines at the schools you plan on applying to.
January and February: General applications. This is the period in which most students apply for colleges. The time for early decision applications has passed, and now students have the first half of their senior year to decide on the schools they want to apply to while still having enough time to make a decision by the beginning of May. Be sure to gather all your application materials and to write each personal essay with care so that you can submit your best effort.
April: Most students hear back about their general applications. Students who did not opt for early application but chose to apply during January and February instead are likely to hear back from various schools. This gives them time to decide where they want to go in time for Decision Day.
Spring senior year: General college application deadlines. Depending on the university, the endpoint for applying for colleges may vary, but most schools stop accepting applications in late April to early May.
May 1st: College Decision Day! College applications are due by early May. However, by this point, most students have gotten their admission letters and decided on what school they'll be attending. Decision Day celebrates students' success and wishes them well as they begin their next journey.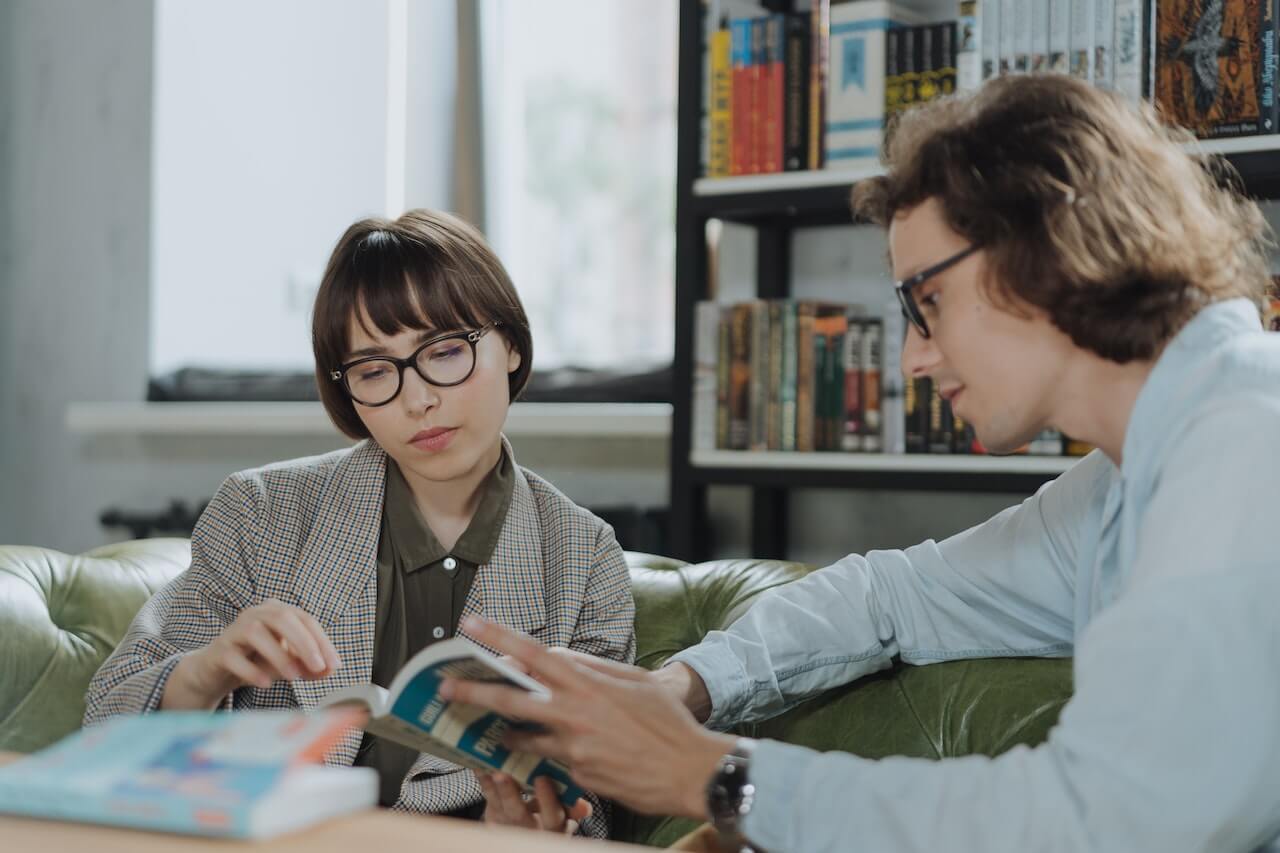 Things to know when applying to college
When to start applying for college
When is the last day to apply to college?
When are you supposed to apply for college?
When is the best time to apply for college?
Things to know when applying to college
Apply to multiple schools: Don't box yourself in by only applying to one college. Come up with a few options that you would be happy with. This way, if you don't make it into one school, you aren't scrambling to find another. A great way to apply to several schools at once is to use the Common Application. The Common App exists to help students gather their application information in one place, so they can save time when applying to different schools.
Compare costs of schools: Be realistic about your price range when applying for schools. If you have a greater financial need, it would be helpful to look for schools that give more scholarships and financial aid. At the same time, weighing out-of-state versus in-state tuition can help students determine what schools are in their price range. Federal student aid can be helpful wherever you go, but make sure you know what you are getting into when you apply to a college.
Find colleges with programs for your major: While it's good to apply to multiple colleges, only apply to places you actually want to attend. Since it costs money to apply to many schools, focus on applying to schools that are the best fit for you. See what kinds of programs they offer so that when you begin the college admissions process, you know where to start.
Test scores are important but they aren't everything: There are certain requirements to get into various schools. Many of these are number-based, focusing on GPA and standardized test scores. When applying to different schools, find a mix of schools, having some that you meet all of the requirements for and others that are a stretch. It might surprise you that you don't necessarily need the minimum SAT or ACT scores or GPA in order to get into certain colleges.
The admissions boards looks for prospective students who are going to work hard. This can be demonstrated through the college essay portion and in the quality of the application. Numbers don't have personality and aren't always a good representation of how well a student will do in college. Extracurricular activities and other demonstrations of dedication and passion can mean much more than your test scores.
Don't be afraid to try for your dream school: You don't have any chance of getting into your dream school if you don't apply there. As explained above, there is more to the college application process than high school transcripts and SAT scores. Recommendation letters can give the college admissions office an idea of your character and passion, while extracurricular activities and difficulty of course load show your dedication in and out of the classroom. Don't count yourself out for that dream school! You might be more equipped to get in than you think.
Don't take rejection personally: Yes, try for dream schools, but if you don't get in, it isn't personal. Rejection is part of life, and just because you are rejected from one school, doesn't mean you'll be rejected for all of them.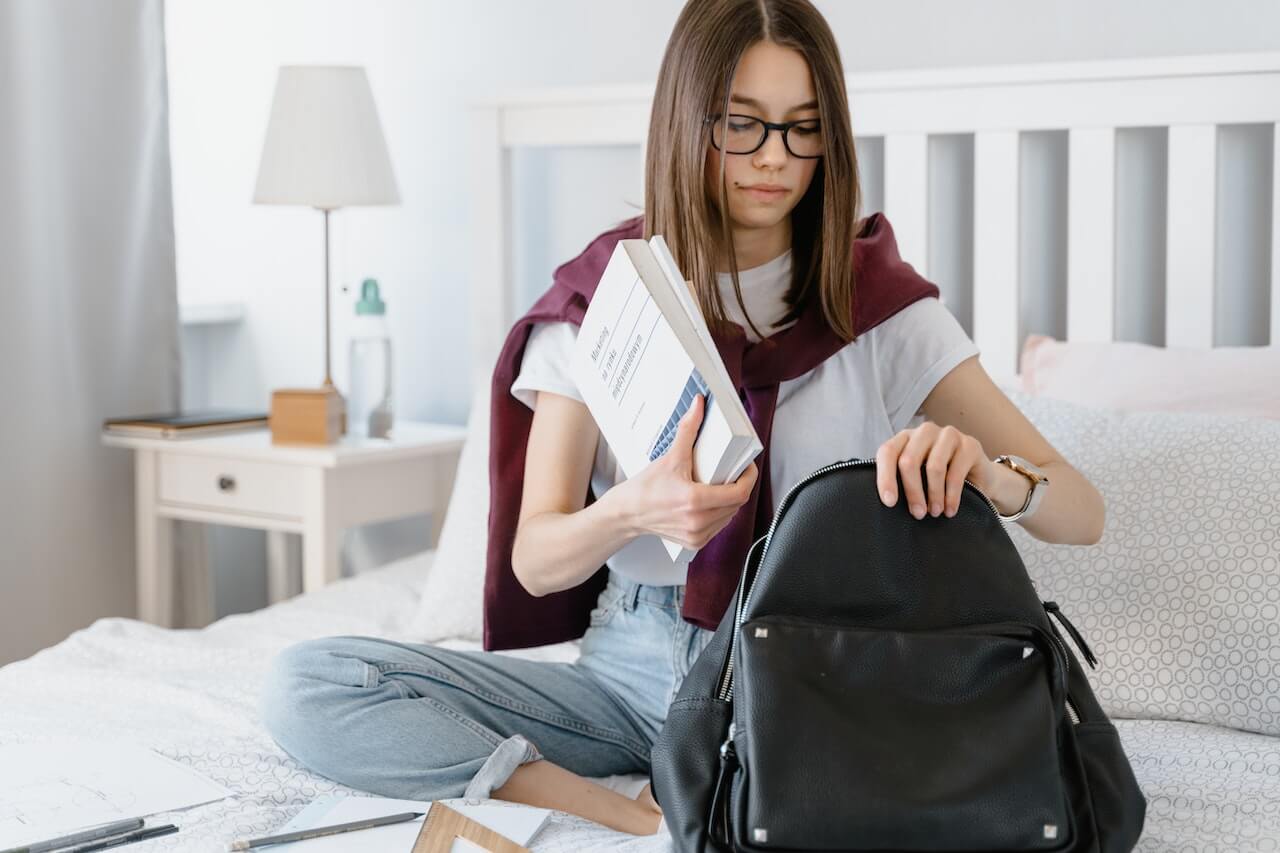 When to start applying for college
How early you decide to apply for colleges before the following fall semester is dependent on how far along you are in choosing a major, school, etc. If you have ideas of several schools you are interested in, don't be afraid to apply early to make an early decision. Students who send their applications to many colleges early during their senior year oftentimes have a better chance of being accepted during early admission.
However, not every high school senior has their future planned out early on. Thinking about college can be overwhelming, so students are advised to move at their own pace. Even if it takes you a while to decide on a direction you want to go in after high school, be an active participant in your future: don't save your applications until the last minute. The earlier you apply, the better. If you are struggling with your school search, utilize your resources both online and in person.
When is the last day to apply to college?
This is largely dependent on the school you are applying to. However, there are general college application deadlines that most schools stick close to. Early application and early decision deadlines fall significantly earlier than general applications, with early action closing its first round of applications in early November. Colleges don't usually close their admissions for the next school year until the end of April. College deadlines vary, but they don't often extend far into May.
While early decision deadlines are around November, the final deadlines fall at the end of April. Still, students are highly advised to apply for schools in January or February instead of waiting until the last minute.
When are you supposed to apply for college?
There is no "right" or "wrong" time to apply for college. The best time for one student might not be the right time for another. There is not a specified time students should begin applying. With that being said, it's recommended that students apply early, if possible.
If students work to apply during the fall or early winter months of their senior year, they will be tracking well to receive notice of admittance in the winter or early spring. This gives them plenty of time to plan for their next steps. So while there isn't a specific right time to begin applying, it is highly suggested that students stay on top of it and apply as early as they are able.
When is the best time to apply for college?
When applying for colleges, the earlier the better. Spots can fill up quickly, especially for competitive programs, often giving students who apply early an advantage. While this isn't always the case, students who apply early often have better chances of being accepted. It can even be beneficial to begin the college research process as early as your junior year, so you know how many schools you want to apply for and if you want to apply for early admission. To work out your own timeline, feel free to even discuss with your guidance counselor.
If you want to keep your options open, applying early gives you sufficient time to review your options and make an informed decision. Students who are unsure about what they want to study in college or how their student life will look may want to wait to apply during the general admissions period. The best time for you is relative to your personal journey.
Frequently asked questions about applying for college
Everything about applying for college straight out of high school is brand new, so students often have many questions about how applying works. We've compiled answers to some of the top questions about the college application process.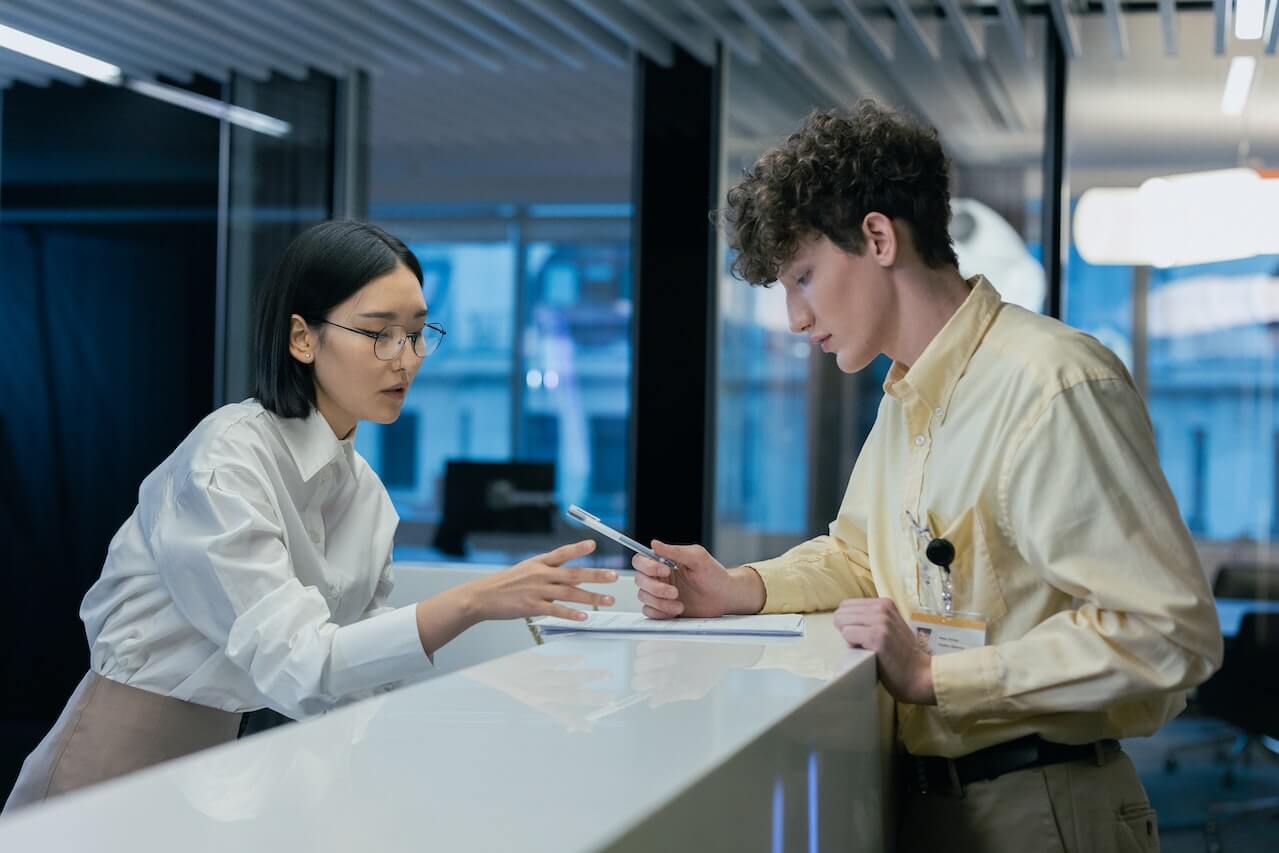 When to apply for college scholarships
It is helpful to begin searching for college scholarships the summer after your junior year, since senior year of high school is the perfect time to apply for college scholarships. Many scholarships are specific to high school seniors, giving them plenty of opportunities to earn financial aid before entering college. Scholarships are another area where it pays to be proactive. Since they open and close at different times over the course of a year, students benefit from searching for opportunities early.
While scholarships are available for other high school students and in college, high school seniors have an advantage for scholarships in their area. If you need help on how to get started, you can find additional tips on applying for scholarships.
When to apply to transfer colleges
If you are planning to transfer colleges, it is often recommended that students apply to their transfer school at the beginning of their last intended semester at their current school. Depending on what point during your education you choose to apply, your current grades may hold more or less weight.
Your high school transcript will still be a reference if you choose to transfer schools during your first year, so your decision of when to transfer can be influenced by your likelihood of success at prospective schools. No matter when you decide to transfer, apply to as many schools as you want and give ample time for your application to go through. Don't wait until the last minute to apply!
Should I send AP scores to colleges when applying?
This may vary by school, but typically, AP scores don't go into your application. They won't be extra help when you are going through the application process. Since AP scores are not a part of your high school transcript and don't factor into your overall GPA, it isn't necessary to send AP scores to every school you apply to.
Some schools have sections on their applications that allow you to input your AP scores on your own, but this is optional and not the case for every application.
Things to look for when applying to colleges
When you are deciding what colleges to apply to, there are many things you should keep in mind. The most important thing to examine is what schools fit with your long-term goals. Your major, your research interest, your location, and other general plans are all things to consider when choosing schools that are right for you.
From there, take a look at your financial situation and compare the schools that are most reasonable for you. Different colleges have different things to offer, so make sure you have a grasp on what is most important to you when choosing a school, whether that be school rankings, college campuses, extracurricular activities, etc. Once you've been accepted to several schools, make sure you know each decision deadline so that you accept an offer on time.
Did you know: you can start applying for scholarships even while you're still in high school. Sign up now to discover which scholarships you're eligible to apply for.