Medical School Prerequisites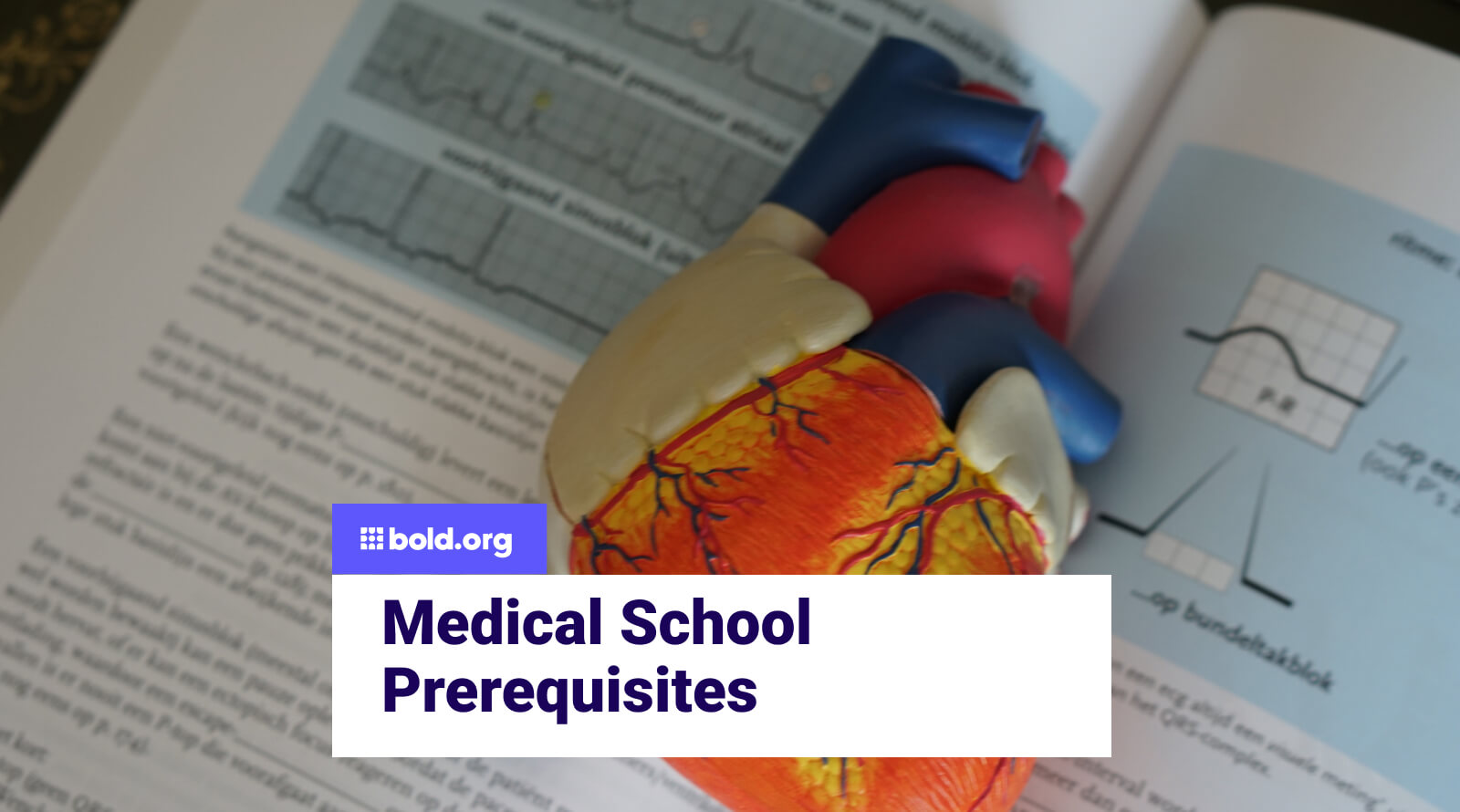 Top scholarships with upcoming deadlines
One of the most exciting things about college is that it gives you the liberty to finally gear your education towards what you are most passionate about. Regardless of what career goal fascinates you, college is the best place to grow toward accomplishing it. With everyone pursuing wildly different paths, your classmates will all have different purposes driving them towards education.
Pre-medicine is a very popular career choice, with thousands worldwide narrowing their education toward the medical field. If you are interested in becoming a doctor, there are a few things to be mindful of to ensure that you are prepared with the correct steps.
First, it is important to emphasize that "pre-med" is not a major but rather a direction. While you cannot be admitted to study "pre-med," your coursework and activities may reflect it. It signifies to others that you are interested in becoming a doctor upon graduation and are currently taking the requirements needed to apply for medical school.
Get Matched to Thousands of Scholarships
Create your Bold.org profile to access thousands of exclusive scholarships, available only on Bold.org.
Create Free Profile
A pre-med program refers to a strict array of undergraduate course requirements and exams that must be completed before applying to medical school. While these may vary across institutions, most undergraduate schools agree on a standard set of expectations.
Required courses

One year of Biological sciences With lab
The foundation of medicine is built on an understanding of genetics, cell biology, and molecular biology. Biology, in a broad sense, is the basis of all living things and is crucial to your success as a future physician.
One year of general chemistry with lab
Before taking organic chemistry, you must take two general and inorganic chemistry semesters. It is an introductory course that students mainly take in their first year.
One year of organic chemistry with lab
Organic chemistry is a field of chemistry that expands upon the knowledge learned in general chemistry. Here, you will learn about carbon compounds and how they interact to enrich your understanding of medications and imbalances.
One year of physics with lab
Almost all schools require a year of physics as it provides insight into some of the key concepts used in a few specialties, including cardiology. Physics explains many of the behaviors that happen in various organ controls, so a preliminary basis in the subject is beneficial.
Mathematics
All schools vary in their mathematical course requirements. While some require a semester of calculus, others favor statistics, but at least one is needed.
Biochemistry
Biochemistry is one of the first classes taken in med school, and there are a few questions on the MCAT regarding the subject. Although it is not required for all schools, it is a great idea to take it in preparation for your future.
Writing intensive courses
The healthcare field requires a lot of writing daily, so you must complete a course that allows you to refine your writing skills.
Suggested courses
The classes listed above are the basic admission requirements needed to apply to medical school in the United States. While the basic pre-med course requirements provide an expansive arrangement of material, you will need to guide your career as a future doctor; there are further courses that are just as highly recommended.
These courses can either aid you in scoring higher on the MCAT, be a more competitive applicant, or simply fulfill daily tasks that will be helpful for your future. While these are not required, they are encouraged.
English
Psychology/sociology