How Many Years of College to Be a Nurse?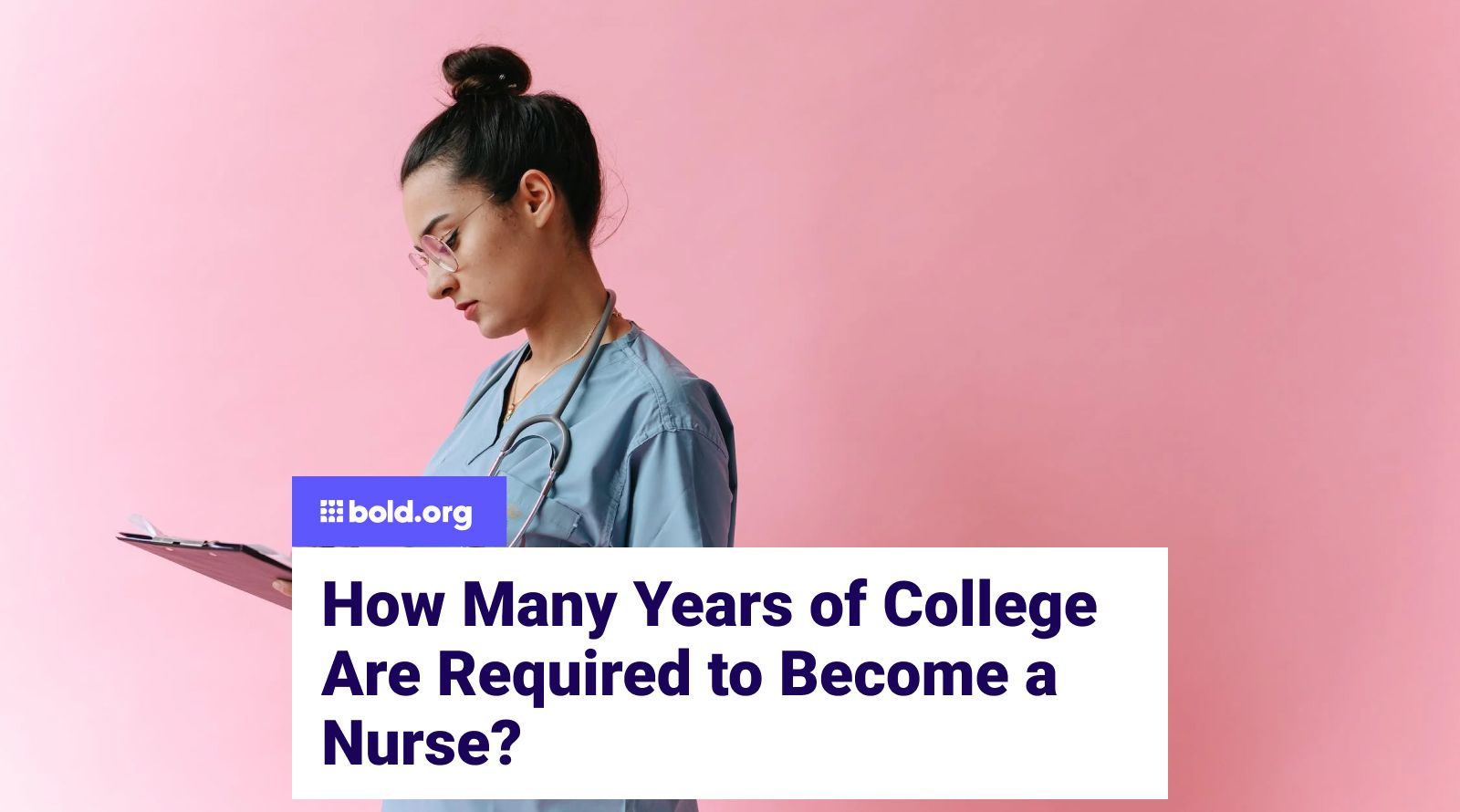 Top scholarships with upcoming deadlines
Nursing is a rewarding and commendable profession that is the backbone of our healthcare infrastructure. Aspiring nurses often wonder about the educational journey required to become a qualified registered nurse (RN).
The path to becoming a registered nurse involves a combination of academic study, clinical experience, and licensure exams. For nursing students who wish to further their studies after a bachelor's degree, graduate school programs can add additional years to their nursing journey.
In this blog from Bold.org, we'll explore the number of years it takes to become a registered nurse, the breakdown of each year of nursing school, and the process of becoming an RN and securing your first job after graduating.
The extensive dedication to academic study required to become a nurse also involves a significant financial investment in your education. Luckily, applying for scholarships can help reduce the cost of your nursing education, freeing up time to focus on your studies.
Create a Bold.org profile to browse available nursing school scholarships and other exclusive scholarships for college students!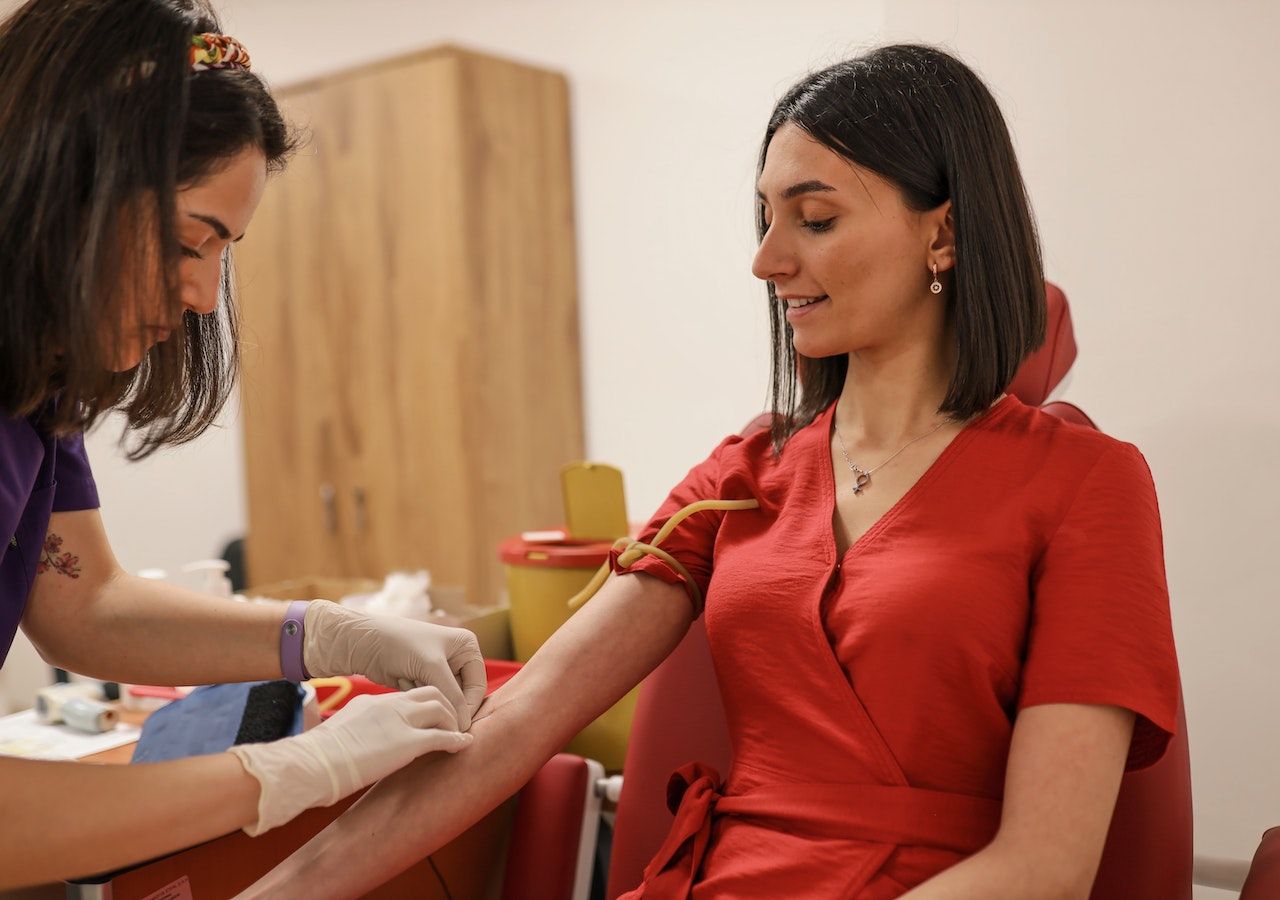 How Many Years of College Are Required to Become a Nurse?
The number of years it takes to become a nurse can vary depending on the type of nursing program and the level of education an aspiring nurse wants to pursue.
Generally, there are three main educational paths to becoming a nurse: a diploma program, an associate degree in nursing (ADN), and a bachelor of science in nursing (BSN) degree.
Diploma Program for Nursing Students
A hospital offers a diploma program that focuses on practical nurse training in a clinical setting. These programs usually take around 2 to 3 years to complete.
While nursing diploma programs provide hands-on experience, they are less common today than in the past, and most nurses opt for more advanced degrees to enhance their career prospects and earning potential.
Get Matched to Thousands of Scholarships
Create your Bold.org profile to access thousands of exclusive scholarships, available only on Bold.org.
Create Free Profile
Associate Degree in Nursing (ADN)
An associate degree in nursing program usually takes 2 to 3 years to complete and is offered by community colleges and some universities. This degree provides a solid foundation in nursing and includes both classroom instruction and clinical practice.
ADN-educated nurses can become registered nurses and enter the workforce without earning a bachelor's degree. However, many registered nurses with associate degrees choose to further their education through RN-to-BSN programs, which help ADN-educated nurses increase their employability by earning a bachelor's degree.
Bachelor of Science in Nursing (BSN)
A bachelor of science in nursing degree program usually requires four years of study at a college or university. The curriculum for this program includes a comprehensive mix of theoretical and practical training, allowing students to gain a deeper understanding of medical concepts, research, and public health. The bachelor's degree coursework includes a combination of general education classes, prerequisite courses, and major nursing courses.
BSN-educated nurses are increasingly in demand due to their broader skill set and are more likely to pursue specialized roles, management positions, or graduate studies in nursing.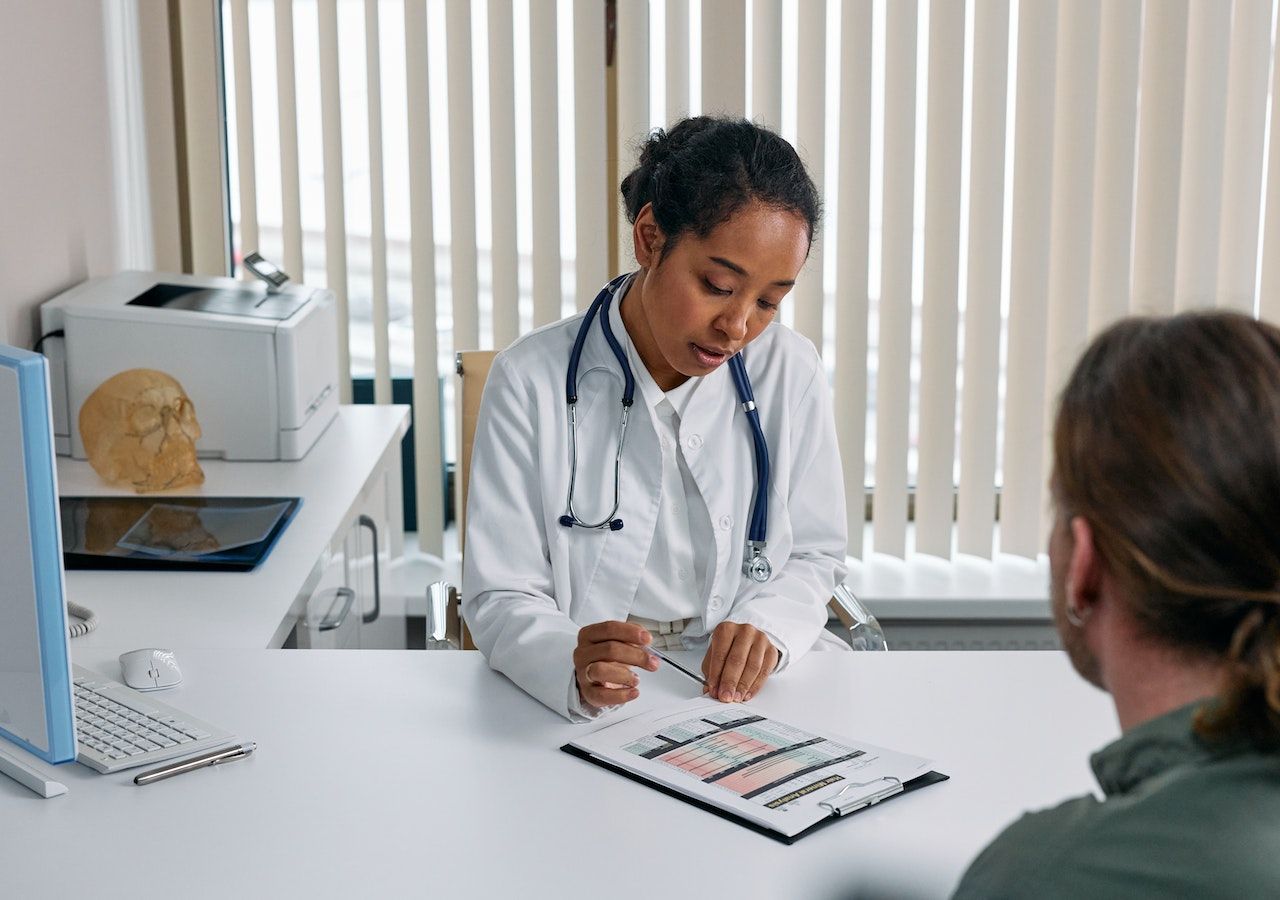 Breakdown of Each Year in Nursing School
Earning a nursing degree requires at least 2 to 3 years of schooling for associate degree programs and a minimum of 4 years of education for bachelor's degree programs. As students progress further into their programs toward nursing degrees, they will learn more complex clinical skills and further specialize their knowledge toward specific areas of nursing.
First Year
During the initial year of nursing school, students often focus on building a strong foundation in science and general education courses. Core subjects like anatomy, physiology, and biology lay the groundwork for understanding the human body and its functions. At the same time, psychology courses help develop essential communication and interpersonal skills for patient care.
Second Year
As students progress into their second year of nursing school programs, they delve deeper into nursing-specific courses, such as pharmacology and pathophysiology. These classes provide insights into the effects of medications on the body and how diseases manifest.
Simultaneously, nursing school students begin to gain hands-on experience through clinical rotations at hospitals or healthcare facilities under the supervision of experienced nurses. Clinical rotations help nursing students learn about the day-to-day responsibilities of registered nurses and understand the roles that nurses perform in diverse clinical environments.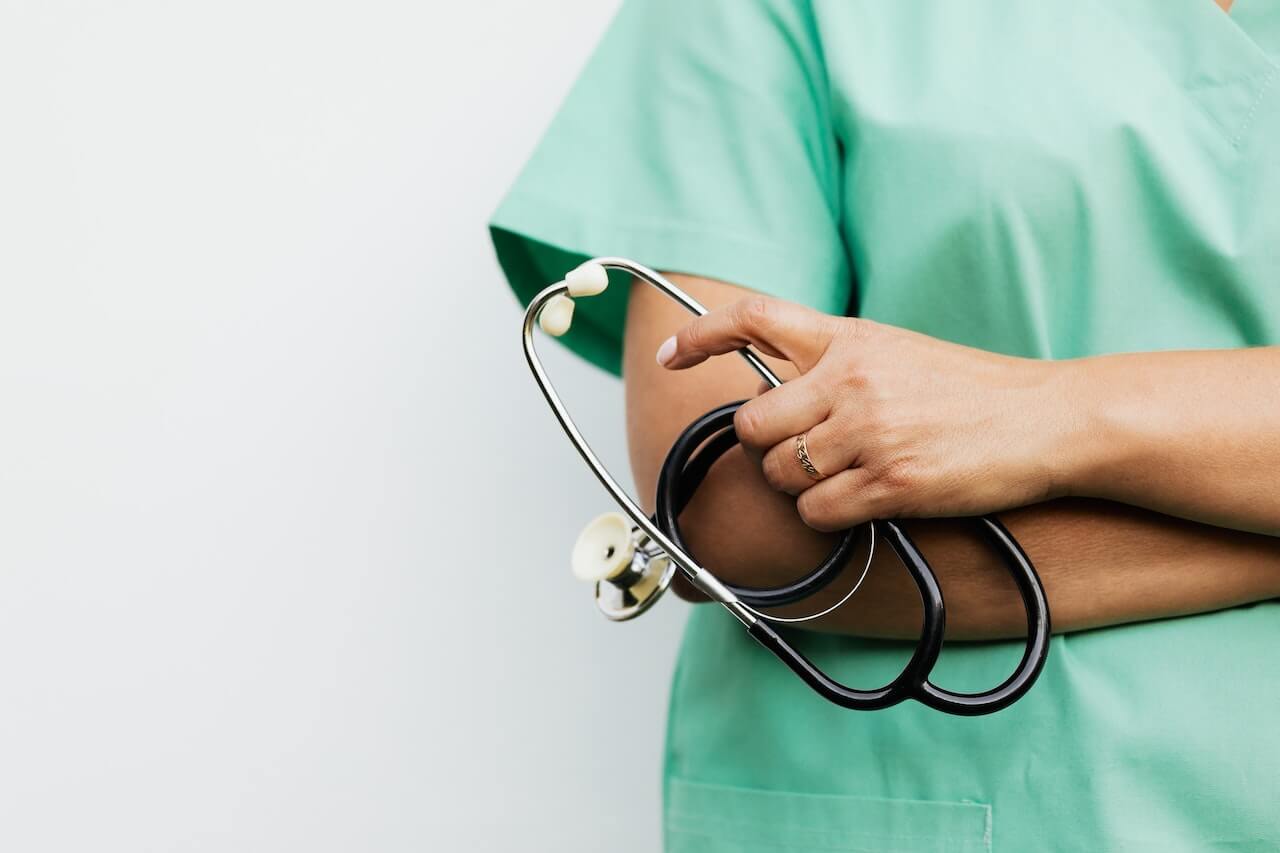 Third Year
For those pursuing a BSN or ADN program, the third year involves more advanced nursing courses, including community health, leadership, and nursing ethics. Students may have the opportunity to specialize in specific areas of nursing, such as pediatrics, geriatrics, or mental health, depending on their interests and program offerings.
Furthermore, clinical experiences become more intensive and specialized in the third year, exposing students to various healthcare settings and patient populations.
Fourth Year
For BSN programs, the final year is dedicated to advanced nursing concepts, evidence-based practice, research, and leadership development. Students might also complete a capstone project to apply the knowledge and skills they've gained throughout the program to a real-world healthcare issue.
Additionally, students take on more responsibility during their clinical rotations and may provide more complex, direct patient care, preparing them for the challenges of a nursing career.
Check out our scholarship blog to learn more about the best nursing school in California and Florida!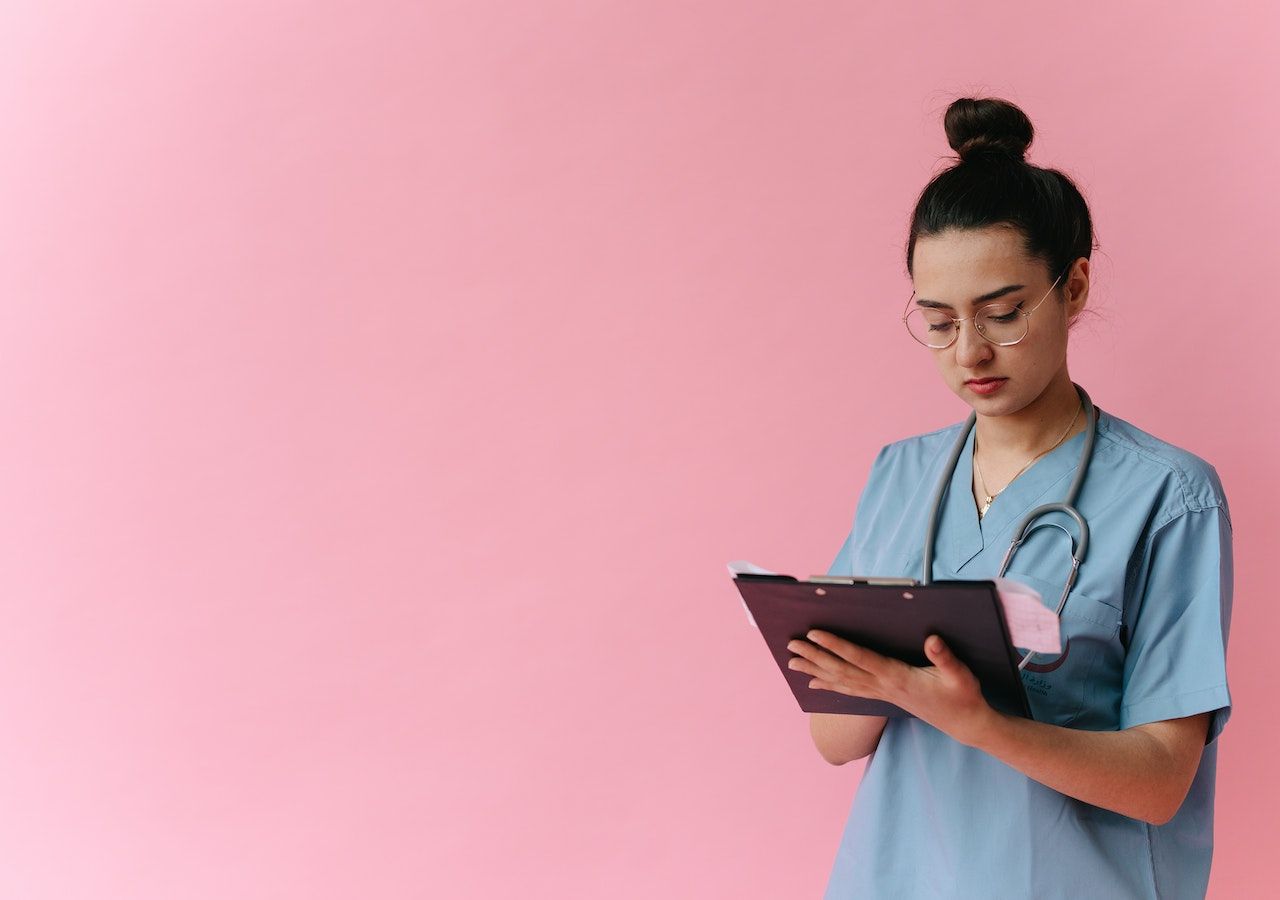 Process of Becoming a Registered Nurse
After successfully completing their nursing school programs, graduates must pass the National Council Licensure Examination for Registered Nurses (NCLEX exam) to become licensed RNs. The NCLEX exam evaluates nursing school graduates' knowledge and competency in various nursing areas, including
Once licensed, nurses can legally practice in their respective states.
Finding Your First Nursing Job After Nursing School
New nurses can begin their job search with their RN license in hand.
The demand for nurses is consistently high, and employment opportunities exist in various healthcare settings, including hospitals, clinics, long-term care facilities, and home healthcare agencies. Networking and leveraging alumni connections made during clinical rotations can be a valuable resource in securing the first nursing job.
Once a registered nurse has been hired to a healthcare setting, the newly graduated nurse will often undergo an orientation and training period. This period helps new nurses acclimate to their specific work environment, policies, and procedures.
Additionally, new nurses at a healthcare facility receive mentorship and guidance from experienced nurses, which is invaluable in developing their professional skills and learning to navigate unfamiliar healthcare environments.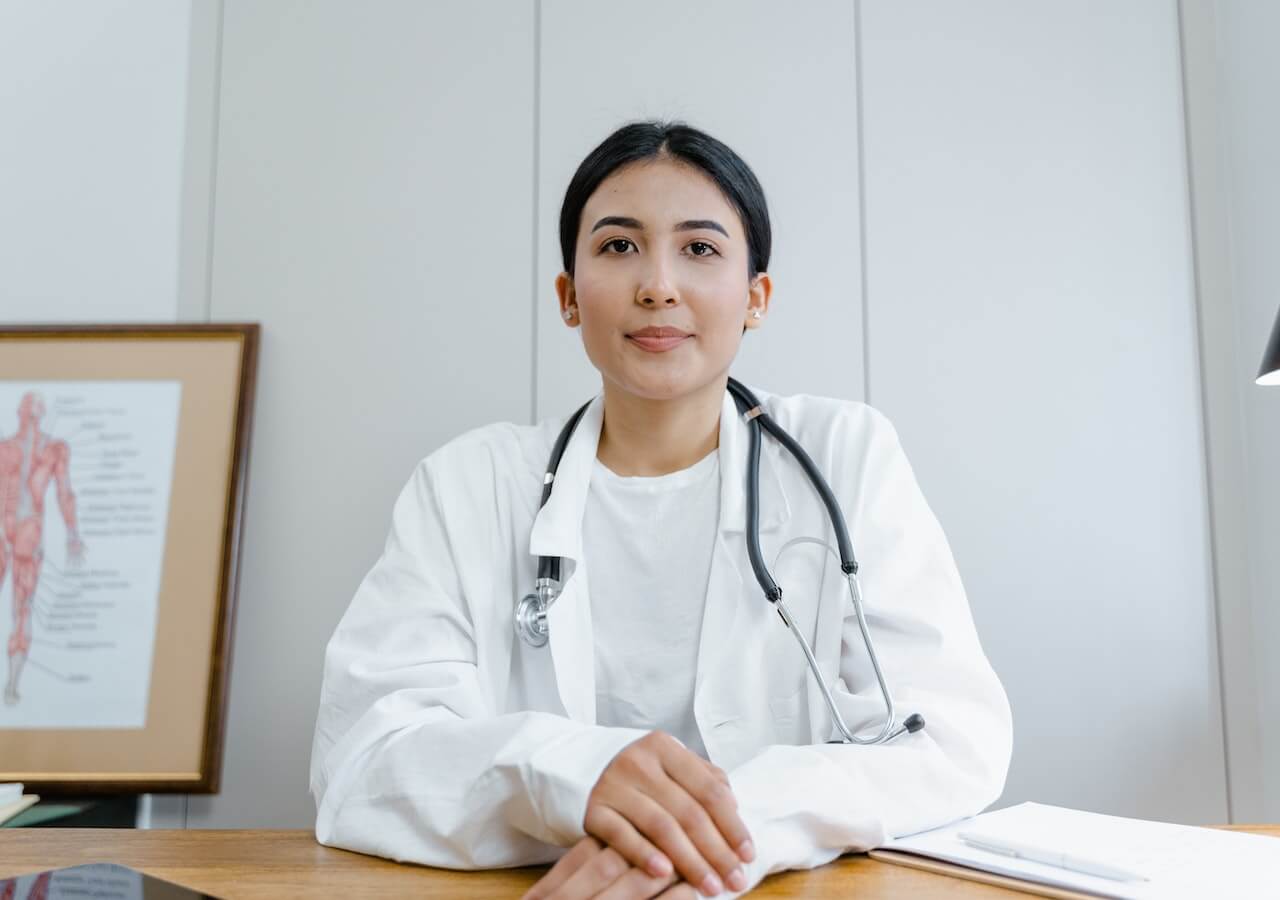 Becoming a Nurse Practitioner
For nurses who aspire to take on more advanced clinical roles and greater responsibilities in patient care, becoming a nurse practitioner (NP) is an excellent career progression.
Nurse practitioners are highly trained healthcare professionals who can diagnose and treat various medical conditions, organize diagnostic tests, and prescribe medications, making them valuable assets in healthcare. Becoming a nurse practitioner requires two to four additional years of nursing school and a bachelor's degree program.
Obtain a Bachelor of Science in Nursing (BSN) Degree
Becoming a nurse practitioner begins with obtaining a Bachelor of Science in Nursing (BSN). As mentioned, this typically takes four years of undergraduate study at a college or university. During this period, aspiring NPs build a strong foundation in nursing theory, science, and clinical practice, similar to what is required to become a registered nurse (RN).
Pursue a Master of Science in Nursing (MSN) or Doctor of Nursing Practice (DNP) Degree
To become a nurse practitioner, graduates of BSN programs need to earn a master's degree in nursing through a Master of Science in Nursing (MSN) or Doctor of Nursing Practice (DNP) degree.
The choice between MSN programs and DNP programs depends on the individual's career goals and the level of education they wish to attain. Both programs provide advanced education in nursing theory, nursing research, healthcare policy, and advanced clinical skills. However, the Doctor of Nursing Practice program provides a broader focus on leadership, evidence-based practice, healthcare policy, and systems management. It may be better suited for nurses aspiring to take leadership positions.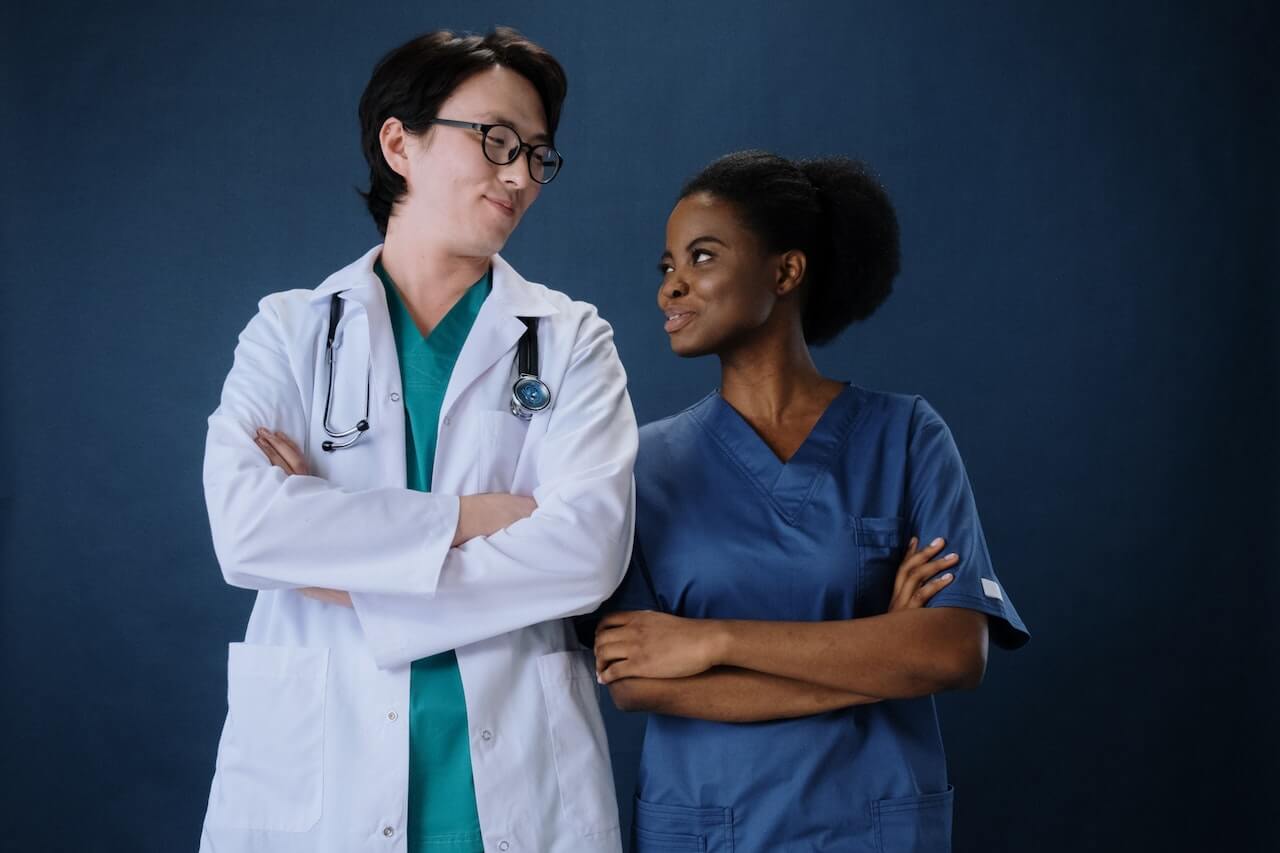 Master's Degree in Nursing
The Master of Science in Nursing program is a graduate-level degree that provides a focused education in a specific nursing speciality, such as Nurse Practitioner, Nurse Educator, Nurse Anesthetist, or Nurse Administrator. MSN programs emphasize clinical experience and typically require the completion of a thesis or comprehensive examination to graduate.
MSN programs typically take around two to three years to complete, depending on the chosen specialization and whether the student is attending full-time or part-time. MSN programs include many clinical practice hours, providing students with hands-on experience in their chosen specialty.
Graduates of MSN programs are prepared for advanced nursing roles in their chosen specialty areas. For example, graduates of an MSN program are eligible to become certified and practice as Nurse Practitioners. At the same time, Nurse Educators can pursue teaching positions at a nursing school or other healthcare settings.
Doctor of Nursing Practice Degree Programs
The Doctor of Nursing Practice program is a terminal degree in nursing practice. While it offers specialization options, DNP programs focus more on leadership, evidence-based practice, healthcare policy, and systems management. DNP graduates are trained to analyze and implement research into clinical practice, and the program often includes a final scholarly project instead of a traditional dissertation.
DNP programs generally require three to four years of study, though some programs may offer accelerated options for candidates with an existing master's degree in nursing. Programs can also have a higher requirement for clinical hours than MSN programs, considering the emphasis on applying evidence-based research to improve patient outcomes and healthcare delivery.
After graduating from a Doctor of Nursing Practice program, you'll be prepared to take on leadership positions in healthcare organizations, participate in health policy development, and lead evidence-based practice initiatives. DNP-prepared nurses often work in advanced clinical practice, administration, research, or academia.
Continuing Education and Career Advancement
As with any healthcare profession, continuing education is essential for advanced practice registered nurses and nurse practitioners even after completing nursing school. As a registered nurse, you must stay current with the latest medical advancements and best practices.
Registered nurses and nurse practitioners can pursue additional certifications, attend workshops and conferences, and participate in research to further enhance their clinical expertise and career opportunities.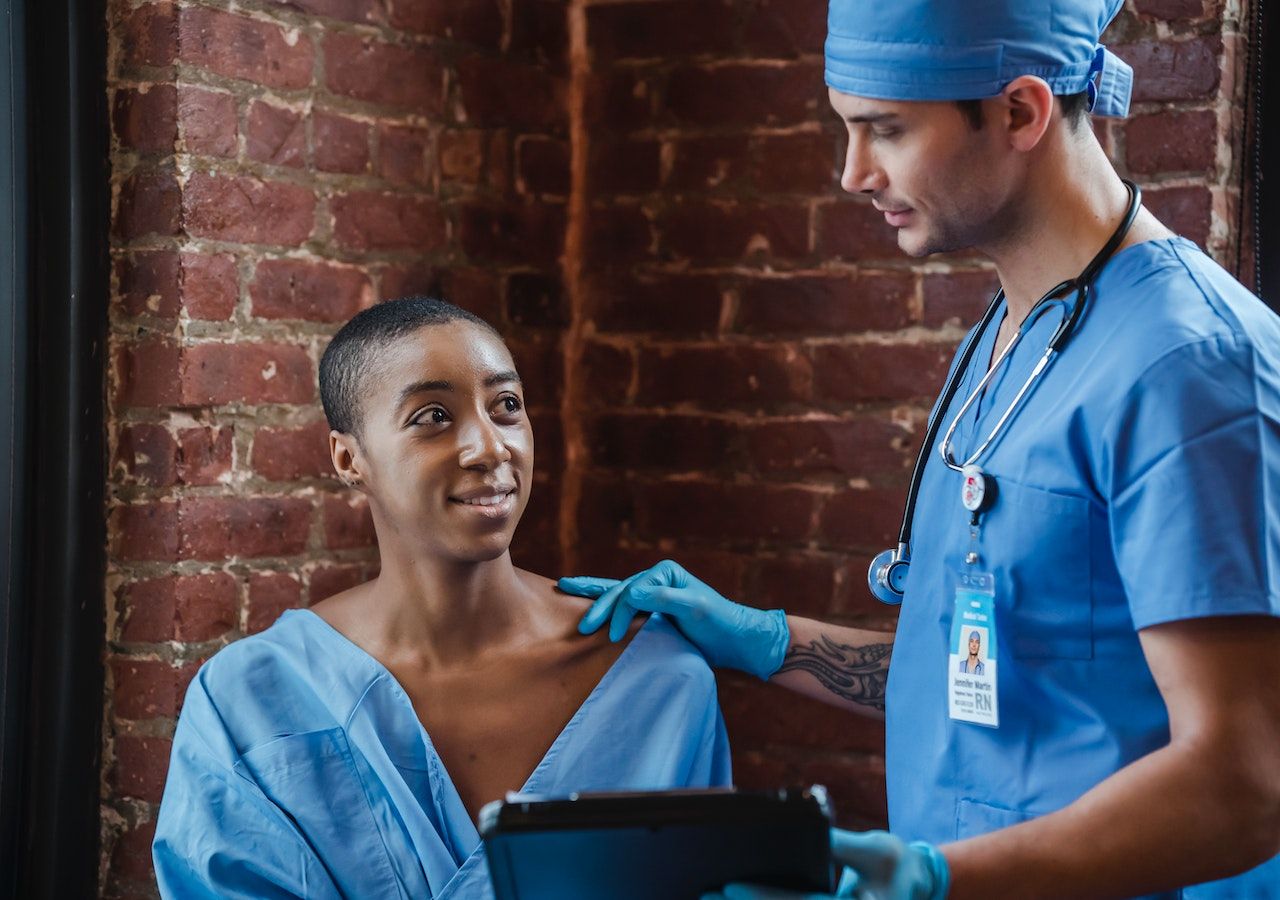 Frequently Asked Questions about Nursing School
What is the fastest way to become a registered nurse?
Earning an associate degree in nursing from a community college is the quickest way to become a registered nurse and start working in healthcare. Associate's degrees typically take two to three years to complete and prepare nursing school students for working as a nurse through a combination of science coursework and clinical rotations.
Once you've earned your associate's degree, you can return to school for a BSN program. Some universities offer accelerated BSN programs for registered nurses with an associate's degree in nursing.
How long is nursing school?
Completing a Bachelor of Science in Nursing program usually takes around four years. Earning an associate's degree takes significantly less time, requiring only two to three years of schooling, but a BSN program may open the door to more diverse employment opportunities.
What careers are available for nursing graduates?
Nursing graduates with ASN or BSN degrees can work in healthcare facilities as registered nurses. Nurses who earn a master's degree or doctor of nursing practice degree can further specialize as nurse anesthetists, nurse practitioners, and nurse educators.
Don't forget to check out our scholarship blog to read more about the best nursing schools in the United States and tips for applying to college!