Best Nursing Schools in Florida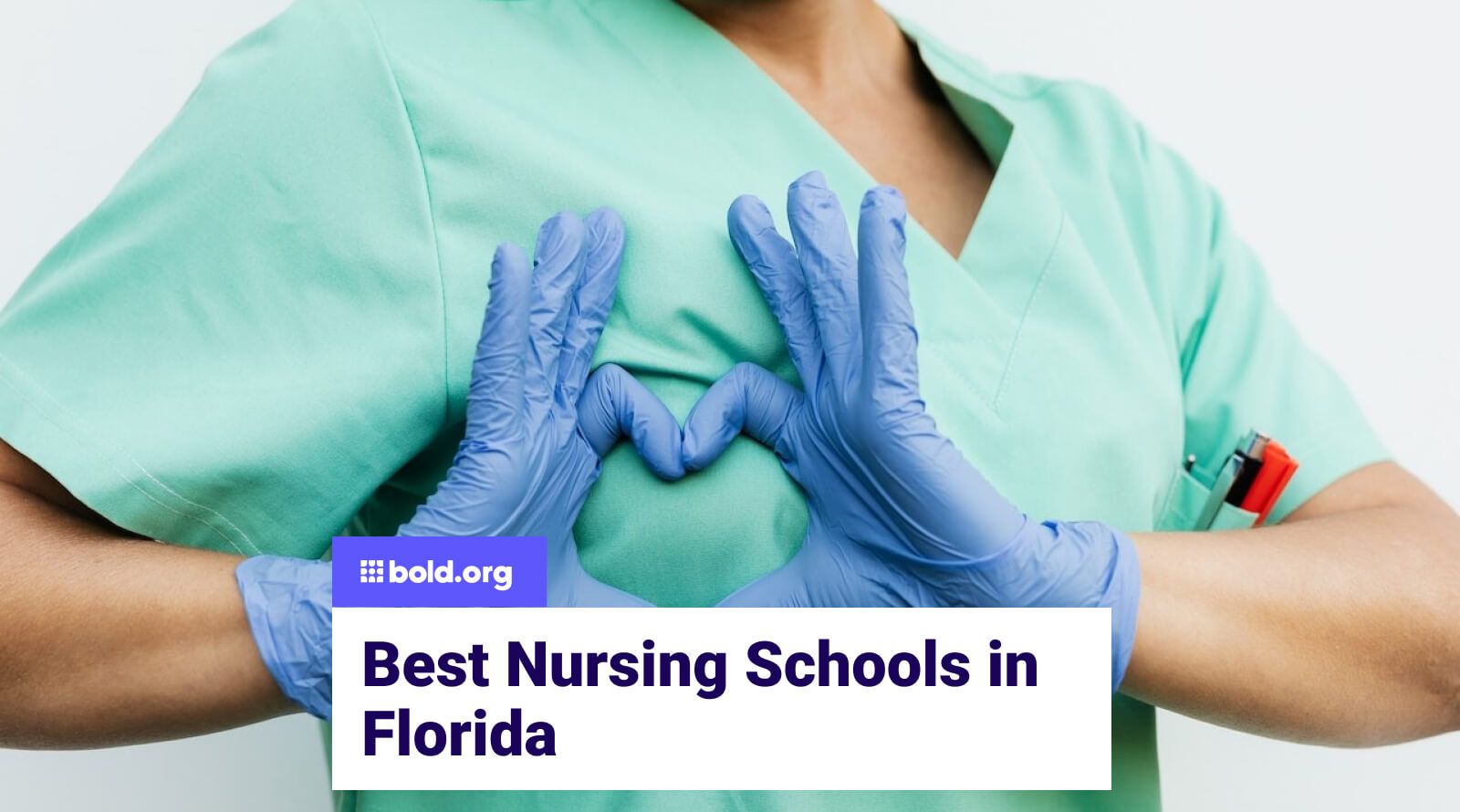 Top scholarships with upcoming deadlines
In the Sunshine State, alligators roam, the Kennedy Space Center launches shuttles, beach vibes are lively, Disney magic fills the air, and nursing students' dreams come to life! Florida isn't just known for its sunny weather and vacation hotspots; it's also home to many renowned nursing schools known for their clinical placements, research institutions, and access to world-class hospitals.
Get Matched to Thousands of Scholarships
Create your Bold.org profile to access thousands of exclusive scholarships, available only on Bold.org.
Create Free Profile
Whether you're a seasoned nurse ready to elevate your career or a fresh-faced newcomer eager to enter the healthcare world, Florida provides excellent professional development opportunities. The distinguished nursing programs and institutions in Florida offer diverse nursing programs, including graduate nursing programs, BSN programs, RN programs, Nurse Practitioner programs, DNP programs, and more.
For current and aspiring nurses, this is your opportunity to explore and discover the top nursing schools in Florida. Continue reading to learn more about nursing programs at Florida colleges.
Discover nursing scholarships and financial aid opportunities to support your education and career aspirations!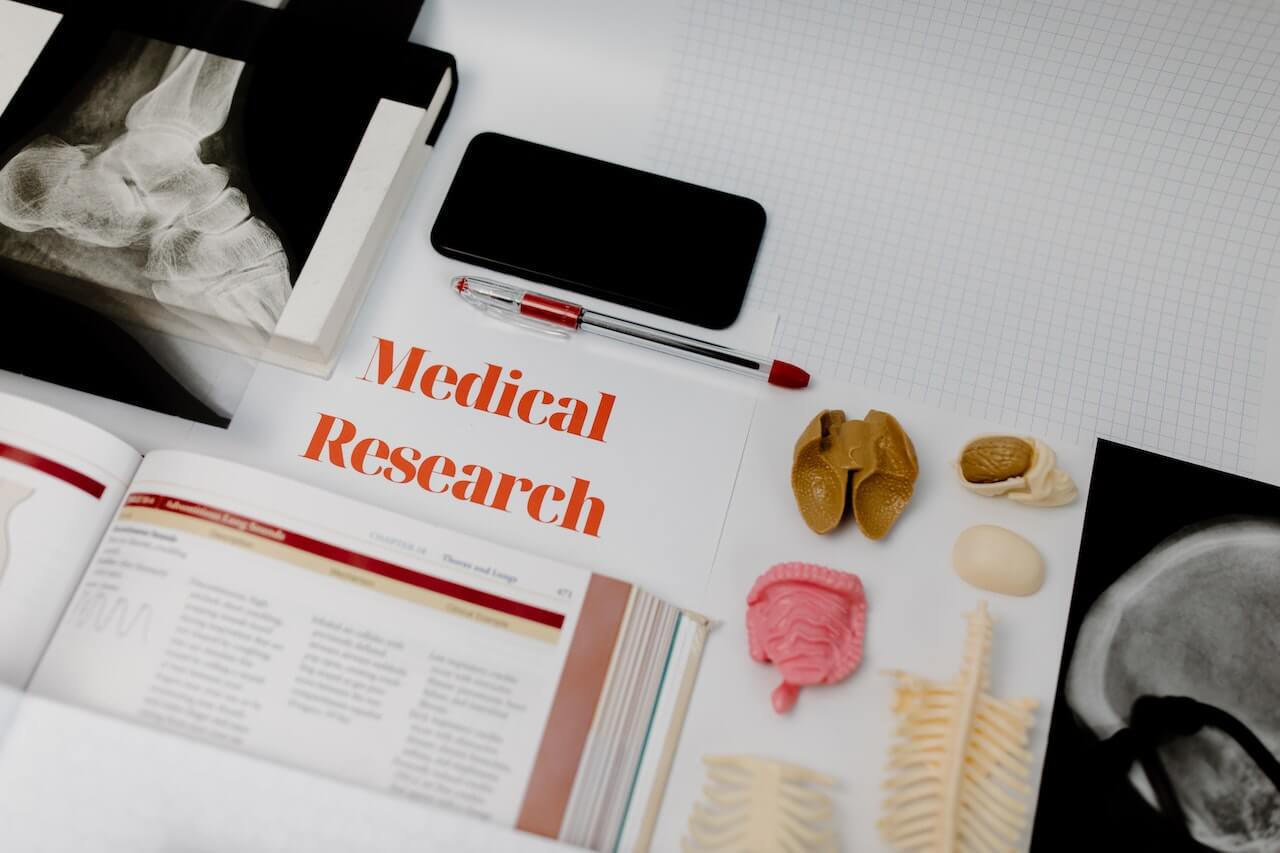 Top Nursing Schools in Florida
Florida is the southernmost point in the U.S., home to the oldest inhabited city in the nation, and the only state that borders the Gulf of Mexico and the Atlantic Ocean. The Sunshine State offers unlimited healthcare career opportunities, and its nursing schools offer quality education for every nursing professional. Here is a list of the top schools.
The Department of Nursing's main mission is to provide nursing science programs at various educational levels (baccalaureate, master's, and doctoral) that equip graduates to enter and advance in the field of professional nursing practice. The university's Nursing Skills and Simulation Laboratory offers a safe learning environment that simulates hospital and long-term care settings.
The on-campus lab is equipped with authentic medical supplies, equipment, and even an ICU room with emergency equipment. UT's nursing students consistently surpass state and national first-time passage rates on the National Council Licensure Examination with a current NCLEX-RN first-time pass rate of 100%.
#2 University of Central Florida College of Nursing - Orlando, FL
UCF College of Nursing, educating nurses since 1979, offers excellence in nursing education from baccalaureate to doctorate levels in Central Florida and beyond through traditional and online programs. The college has a history of pioneering achievements in nursing education, such as being the first in Florida to offer an online RN to BSN degree, the first to introduce an online PhD program for nurse scientists, and the first to establish a Healthcare Simulation graduate program.
UCF, an emerging pre-eminent research university, is recognized as one of the nation's "Most Innovative Schools" by U.S. News & World Report and ranks as a Top 50 public research institution, according to The Center for Measuring University Performance. The college awards over 100 scholarships annually to BSN and graduate nursing students. The UCF College of Nursing has an NCLEX-RN first-time pass rate of 97%.
Browse these UCF scholarships available to undergraduate and graduate students!
Established in 1948, the University of Miami School of Nursing and Health Studies (SONHS) offers accredited nursing, health sciences, and public health programs. The programs adapt to evolving standards and provide access to a network of 200+ clinical, nonprofit, and global partner sites.
Students gain exceptional hands-on instruction at the state-of-the-art Simulation Hospital Advancing Research and Education (S.H.A.R.E.™). Spanning five stories and 41,000 square feet, it is a global hub for simulation-based education, research, and life science technology. The University of Miami boasts near-perfect first-time pass rates on the NCLEX-RN (94.6%) and 100% nurse anesthesia certification exam pass rates.
#4 Florida State University College of Nursing - Tallahassee, FL
FSU College of Nursing offers various programs for aspiring nurses, including a Bachelor of Science in Nursing (BSN), a Master of Science in Nursing (MSN) with several specialization options, and a Doctor of Nursing Practice (DNP) program. The BSN program accepts students in the Fall, Spring, and Summer semesters.
For over 70 years, the college has provided rigorous educational, clinical, and research experiences, shaping over 7,000 nurses for successful careers in healthcare. Florida State University has an NCLEX-RN first-time pass rate of 95%.
#5 University of Florida College of Nursing - Gainesville, FL
The College of Nursing at UF has pioneered nursing education by introducing Florida's first nurse practitioner programs and the Ph.D. in Nursing Science program. UF's healthcare delivery networks include community hospitals, clinics, home healthcare services, a veterans' health system, and the UF Health Shands Hospital system, providing comprehensive and integrated care.
UF began the first master's and doctoral programs in the state. The college consistently ranks in the top 10% of graduate degree-awarding nursing schools nationwide and is currently in the top 4% of baccalaureate degree awarding nursing schools. The UF College of Nursing holds the top rank for the DNP program in Florida. UF has an NCLEX-RN first-time pass rate of 93%.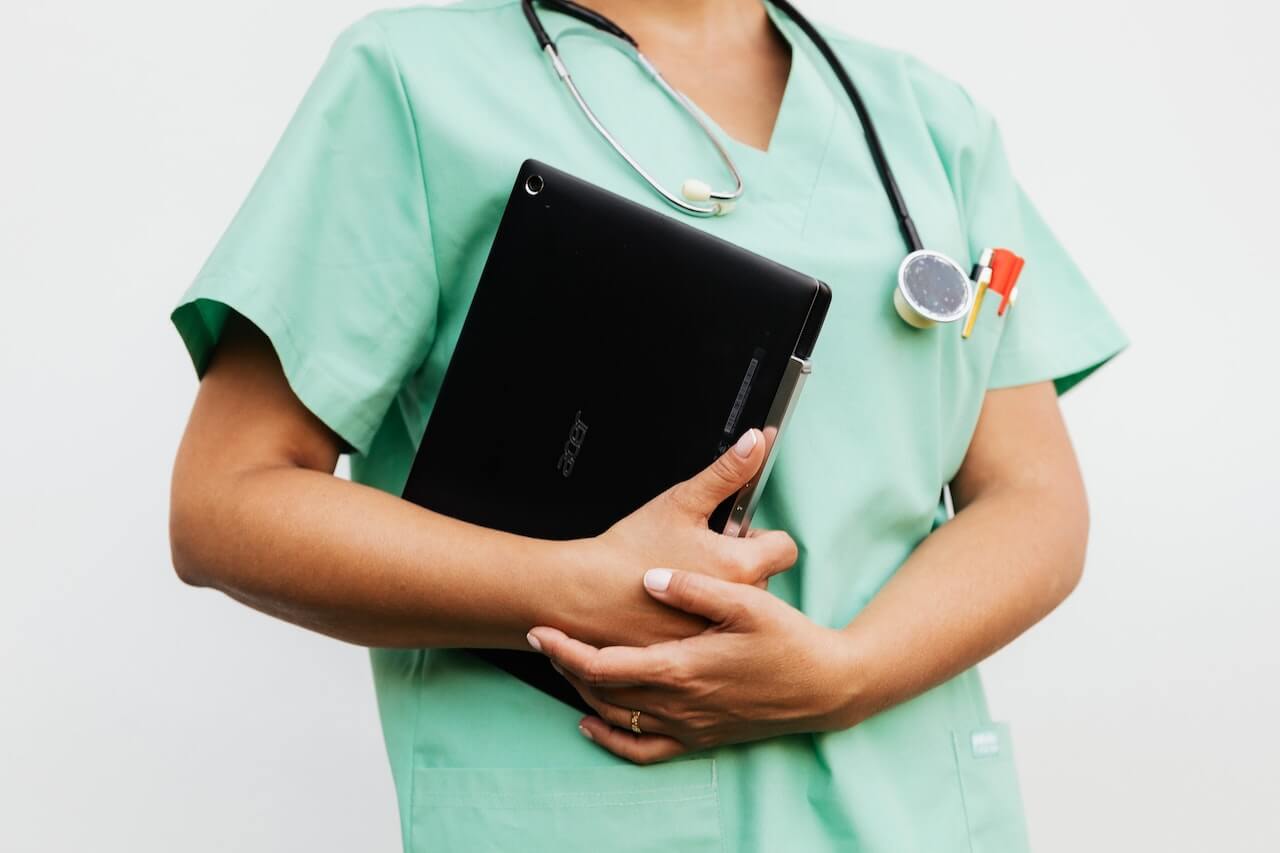 #6 University of South Florida College of Nursing - Tampa, FL
The College of Nursing, established in 1973, is one of the 14 colleges of the University of South Florida. The college is confronting the nursing shortage crisis by expanding undergraduate nursing education, backed by the Florida State Legislature's support. The College of Nursing is ranked No. 42 for the master's program and No. 67 for the Doctor of Nursing Practice program in the 2023 U.S. News & World rankings.
At USF Health, nursing students and students in medically-related disciplines will receive interprofessional education (IPE), an essential component of their health professional education. As the region's sole academic medical center, it delivers exceptional care with over 1,000 providers and 30 specialties. The University of South Florida has an NCLEX-RN first-time pass rate of 90%.
The Christine E. Lynn College of Nursing is the sole U.S. institution with all degree programs endorsed by the American Holistic Nursing Credentialing Corporation. The college offers a BSN program, an MSN program, a DNP program, and a PhD program. It's ranked #17 for best online Master's Nursing in Administration programs by U.S. World & News Report 2023.
Caring is the guiding principle of the Christine E. Lynn College of Nursing. Given its caring philosophy, the college features dedicated spaces for meditation and self-renewal. Florida Atlantic University has an NCLEX-RN first-time pass rate of 82.8% and a 100% Adult-Gerontology Primary Care Nurse Practitioner (AGNP) certification pass rate.
The College of Nursing & Health Sciences at FIU was formed in 2006 through the merger of the former School of Nursing and the College of Health Sciences. However, its historical roots can be traced back to 1972. The Nicole Wertheim College of Nursing & Health Sciences offers 30 programs in bachelor's, master's, doctoral degrees, and specialty certifications.
The college created the nation's first-ever foreign-educated physician to nurse education program. It's ranked #47 in best nursing schools for its Master's programs by U.S. News & World and has an NCLEX-RN first-time pass rate of 88%.
The NSU Ron and Kathy Assaf College of Nursing offers two BSN programs, seven Master's programs, and four doctoral programs. The college has state-of-the-art facilities, including simulation labs and clinical practice areas, where students can gain hands-on experience and develop practical skills. Hospital partners, state aid, and alumni fund scholarships.
The college emphasizes community engagement and encourages students to participate in various outreach programs and initiatives. The NSU Ron and Kathy Assaf College of Nursing has an NCLEX-RN first-time pass rate of 85%.
In 1981, due to a nurse shortage in Jacksonville, Baptist Medical Center contacted JU about starting a nursing program. An advisory committee from Baptist Medical Center helped develop the curriculum. Provisional Approval was granted by the Florida Board of Nursing in 1982. The first class was admitted in 1983.
The school offers bachelor's programs, master's programs, doctoral programs, and certificate programs. The Kegwin School of Nursing has an NCLEX-RN first-time passage rate of 84%.
Interested in a nursing law degree? Check out Florida's best law schools!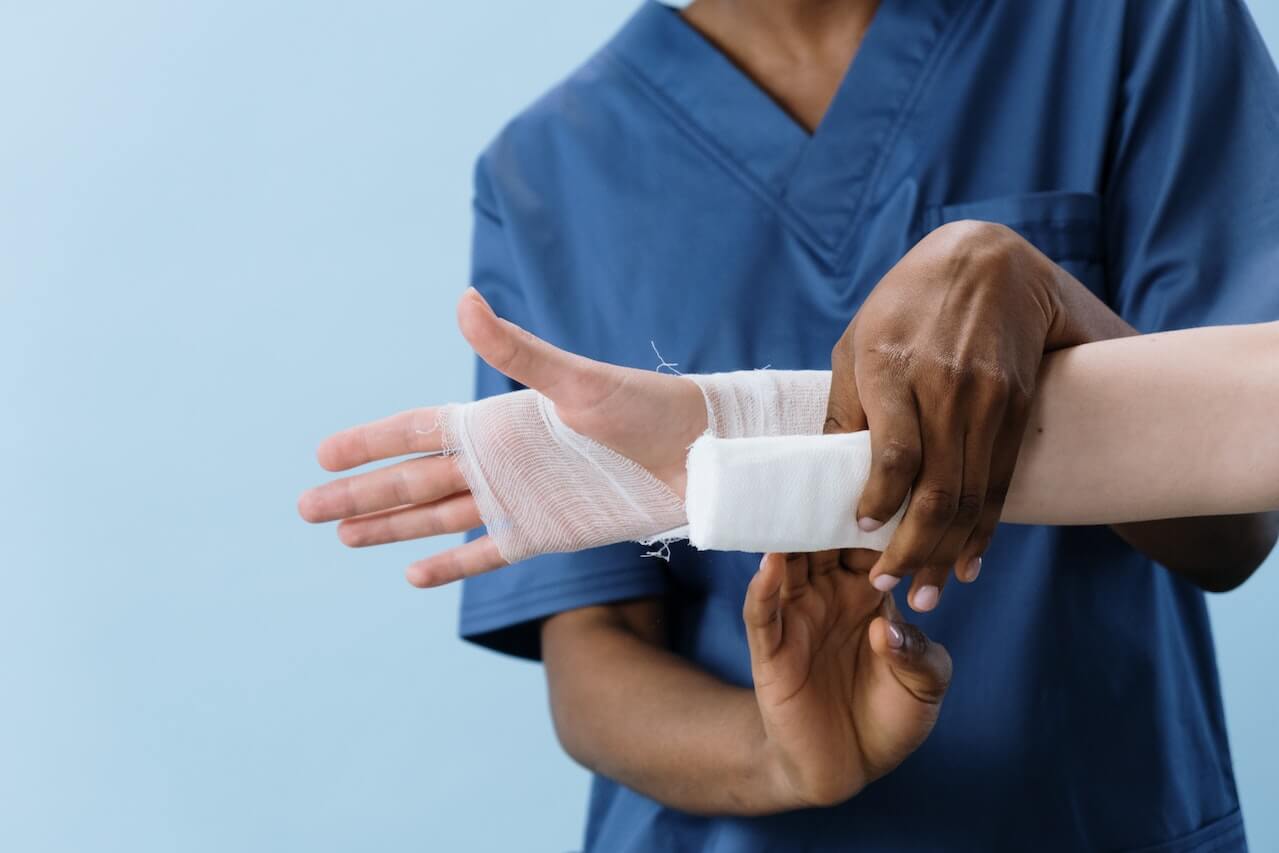 Factors to Consider When Choosing a Nursing School in Florida
When choosing a nursing school in Florida, consider accreditation, program reputation, clinical placements, faculty qualifications, support services, cost, facilities, licensure pass rates, and job placement support. Gather information through visits, sessions, and student/alumni feedback. Choose a school that aligns with your goals, offers quality education, and prepares you for a successful nursing career.
Browse through Bold.org's scholarships to reduce college costs and focus more on your studies and educational goals!
Methodology Behind Ranking the Best Nursing Schools in Florida
These rankings were determined by evaluating multiple factors encompassing academics, and financial aspects, including financial aid, admissions procedures, and student life. This ranking considered various elements, including acceptance rates, undergraduate and graduate tuition fees, faculty support, and school classifications.
Nevertheless, it is crucial to acknowledge that every student possesses unique needs and preferences. Consequently, the highest-ranked institution may not be the optimal choice for everyone, especially those seeking a distinct campus atmosphere or a program better suited to their goals at another university.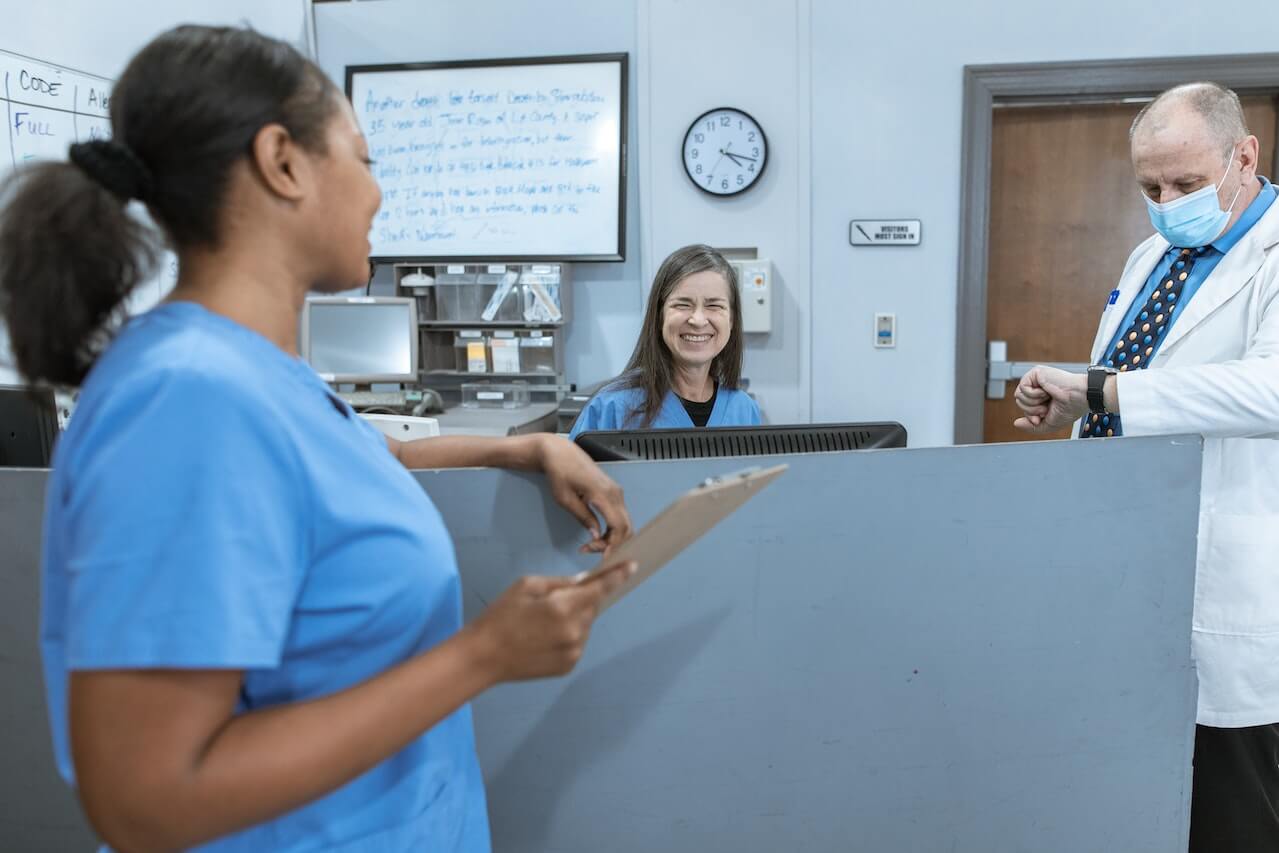 Frequently Asked Questions About Florida Nursing Schools
What nursing school has the highest NCLEX pass rate in Florida?
The University of Tampa, located in central Florida, has consistently achieved exceptional results in nursing education, holding a 100% NCLEX passage rate.
What is the least stressful nursing career?
If you're seeking a nursing career that prioritizes a low-stress work environment without compromising on professional growth and fulfillment, here is a list of 10 nursing specialties worth considering: Nurse Educators, Institutional Nurses, Research Nurses, Public Health Nurses, Occupational Health Nurses, Case Management Nurses, Home Health Nurses, Clinic Nurses, Nurse Informaticists, and Nurse Administrators.
When considering a nursing career, it's vital to understand the healthcare industry's roles and potential job demands. Nursing, although noble and essential, comes with its share of challenges. Nurses encounter a range of stressors, including demanding schedules, time constraints, physically demanding work, workplace hazards, understaffing, patient overflow, and more.
What is the lowest GPA accepted to nursing school?
Nursing program requirements vary by school and degree level. A satisfactory GPA or good grades from prior education are required. Associate's programs often require a minimum of 2.5, while bachelor's and graduate programs may demand a GPA of 3.0 or higher, especially for prestigious and advanced degrees.
Visit Bold.org's Scholarship Blog to learn about different nursing schools, nursing scholarships, and more! To apply for nursing scholarships, create a free Bold.org profile today!