Best Physics Tutors in 2023, Reviewed by a Student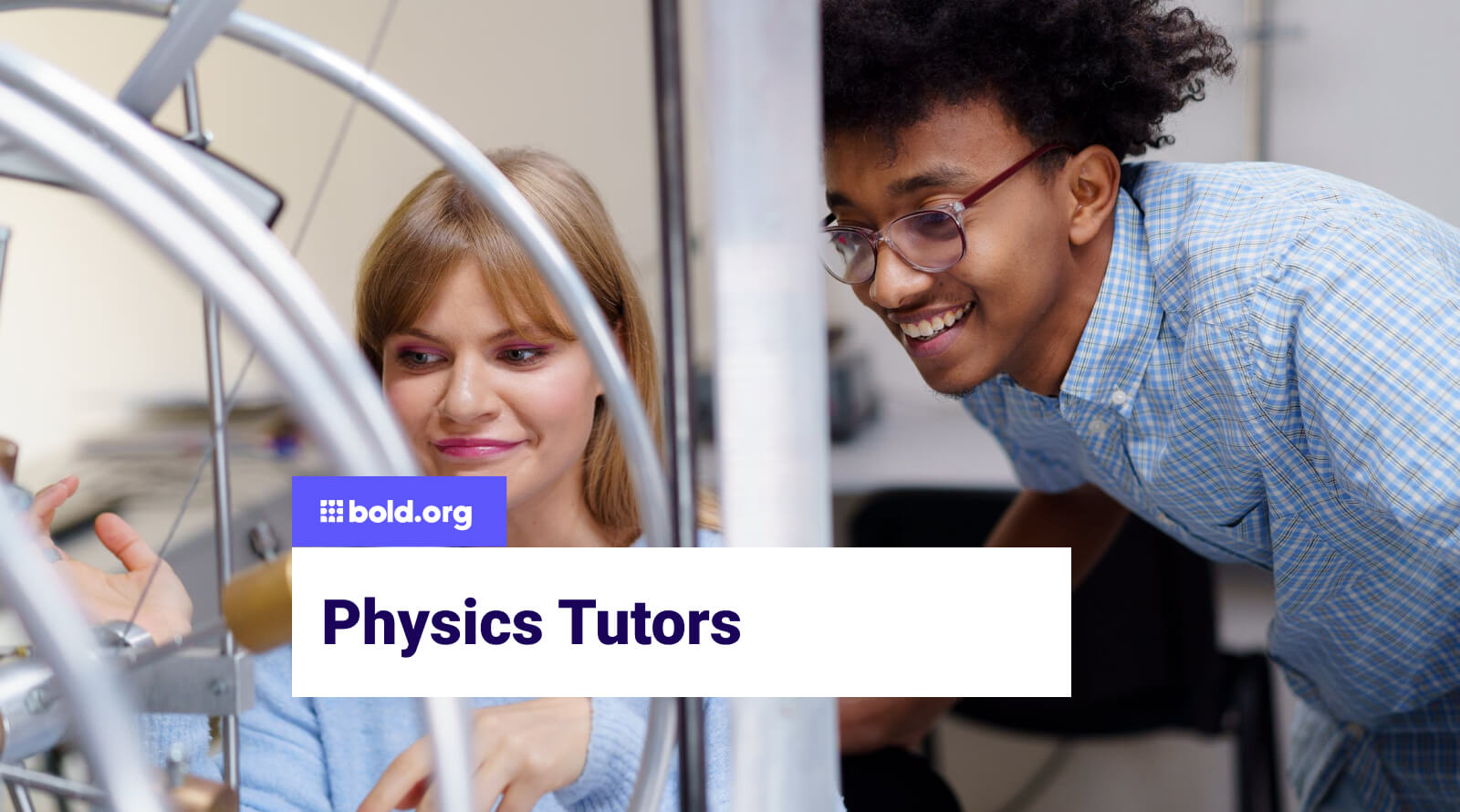 Top scholarships with upcoming deadlines
Physics classes can help students understand the mechanics of driving a car, the path of a projectile in space, and the laws that govern heat and matter in our everyday lives. As calculus concepts and complex critical thinking become involved, students may struggle with physics coursework. Hiring a qualified physics tutor can empower students to overcome academic challenges in the physics classroom and gain more confidence.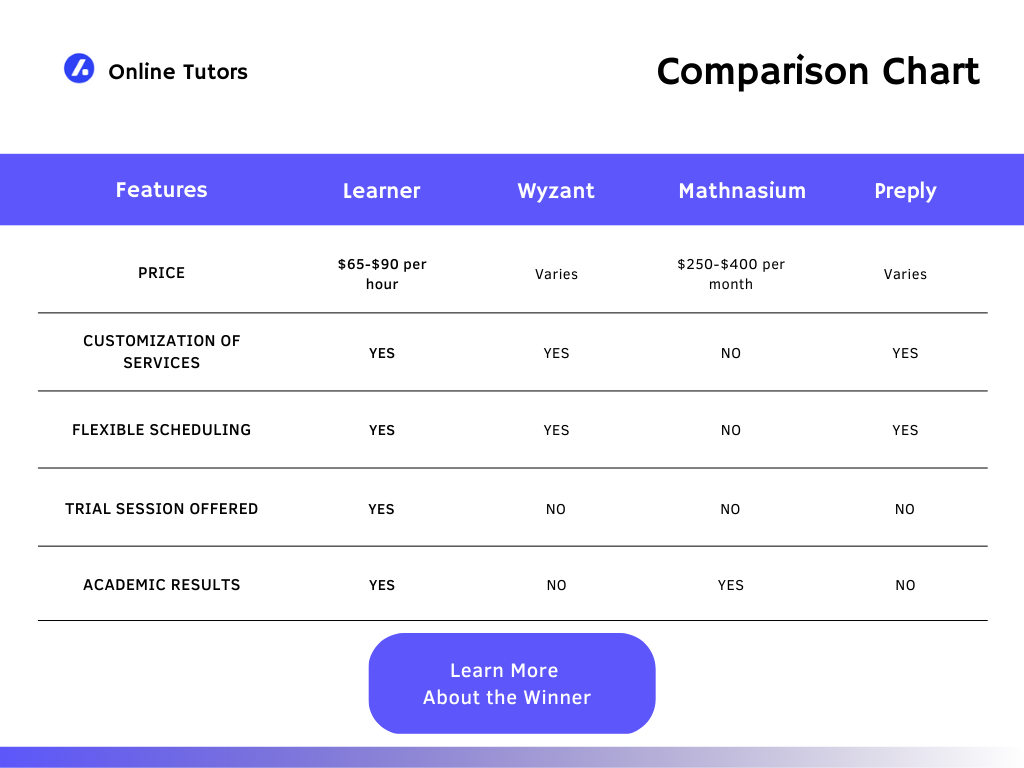 💡
TLDR: Learner.com earns the #1 spot as our Best Online Math Tutor.
Many students and families hesitate to work with physics tutors due to the notorious cost of private tutoring. Luckily, there are low-cost and free tutoring options for physics students. Online physics tutoring can also be an affordable option for extra homework help and exam preparation.
Scholarships on Bold.org can help high school and college students pay for tuition and other educational expenses, freeing up some extra money to hire a budget-friendly physics tutor. Working with private physics tutors who offer individualized help on homework, problem sets, and exam preparation can impact your academic progress long-term. Mastering physics concepts is essential for students interested in STEM subjects like mechanical engineering, electrical engineering, and, of course, physics.
With so many options to hire physics tutors, choosing the right tutor that fits your learning style and budget can be overwhelming. In this article, I have compiled all the information you need about finding an experienced physics tutor to help you meet your academic goals and gain confidence in your abilities.
Ready to take your learning to the next level? Check out Learner's top-notch tutoring services now! And don't forget to create a free Bold.org account to access scholarships for physics students.
The Best Online Physics Tutoring Services in 2023
Online tutoring is popular for many high school physics and college students because of its accessibility, flexibility, and affordable pricing. Working with an online physics tutor enables students to take lessons from the comfort of their own home or dorm room and schedule lessons to fit into their busy schedules. With so many popular online tutoring services, it's important to assess each tutoring company and individual physics tutor for their quality of instruction and expertise in the subject. A qualified physics tutor will typically be someone with a degree in physics or a related academic subject.
High school students who have taken advanced placement physics classes and possess a high level of maturity and tutoring experience can also be excellent candidates for a high school physics tutor. Bold.org has vetted the following online tutoring services and determined them to be the best place to hire an online physics tutor.
To learn more about the best online math tutors and chemistry tutors, check out more blog posts like this one on our scholarship blog!
Learner is the number one choice for online physics tutoring because of the platform's rigorous vetting process and the high level of expertise that their tutors possess.
Learner has hundreds of experienced tutors on their platform with thousands of hours of experience tutoring. Lessons are conducted fully online through Learner's integrated online learning platform, and their proprietary matching system helps you find the perfect tutor that is well-suited for your learning goals and academic needs.
Physics tutors on Learner can help students master the fundamentals of physics to build a strong foundation to succeed in the physics classroom and beyond in upper-level STEM classes. Tutors help students lock down the fundamental theories of physics and strengthen their understanding of related subjects, like calculus and algebra concepts that have applications in physics.
Don't let physics equations and formulas intimidate you. Sign up for Learner's physics tutoring services now!
Preply
Preply is an affordable online tutoring platform with over 200 experienced tutors specializing in physics. Many tutors that work on Preply have master's degrees or Ph.D.'s in physics and engineering subjects and over five years of experience working as a tutor. Using Preply's search engine, you can filter for a tutor's availability, country of origin, specialty, and pricing to find a tutor that meets your budget and learning preferences.
Physics tutoring on Preply starts at $18 for a 50-minute lesson from an experienced tutor. After booking a trial lesson, you can buy a set of hours from a particular tutoring. Many of the physics tutors available on Preply have extensive experience working with students on AP physics curriculum and IB Physics. Preply is ideal for helping with test prep.
The Princeton Review
The Princeton Review provides physics students with 24/7 homework help through an online physics classroom equipped with all the tools you need to practice physics questions. Physics tutors are available on-demand 24/7 to offer homework help or review questions for exam preparation, allowing students to fit in a tutoring session whenever they need it.
You can even upload lab reports to the online classroom and draw graphs on the interactive whiteboard. One hour of tutoring each month on The Princeton Review costs $39.99, while three hours is priced at $103.49.