Majors with the Most Job Opportunities in 2023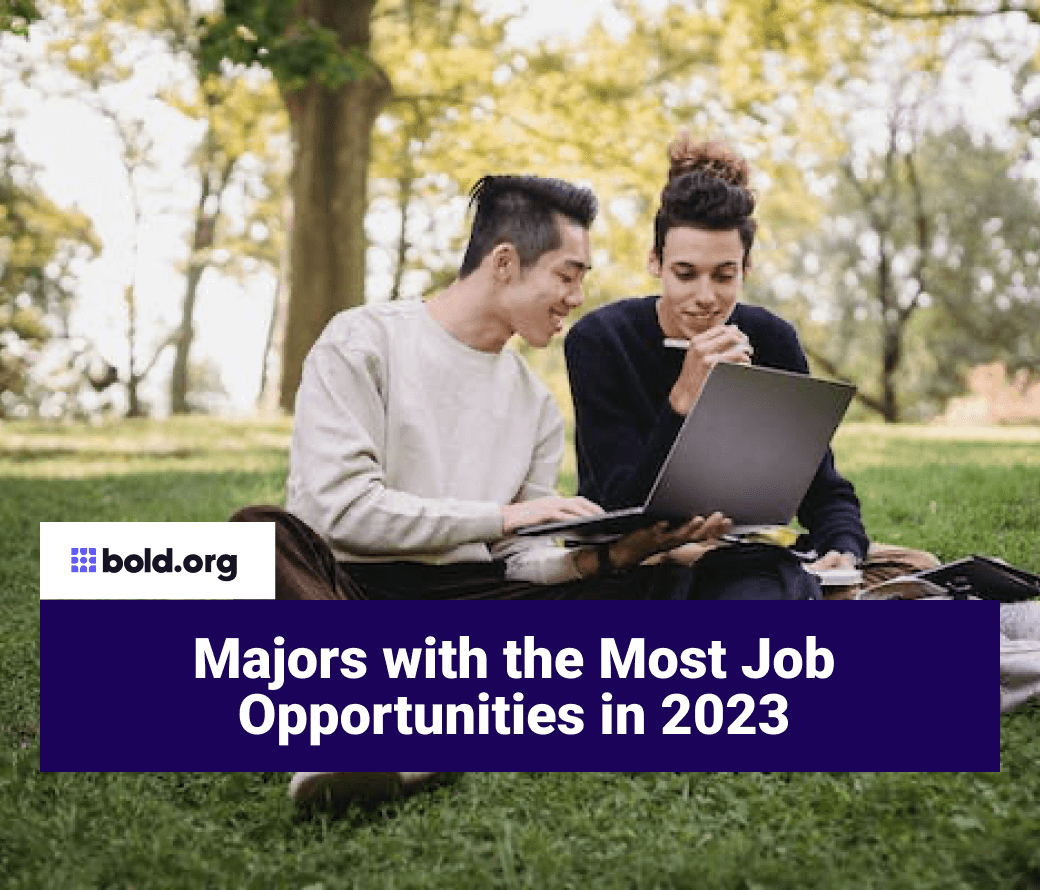 Top scholarships with upcoming deadlines
The college degree we choose to pursue can have a lasting impact on our career and lifestyle. It heavily affects our chances of getting a job and how much we get paid, and those two things alone can determine what our lives look like down the road.
Certain college majors have a higher chance of employment in their field of study than others do. Some fields are growing rapidly and, therefore, the demand for workers is extremely high. Other fields are small and don't have as many job openings, so there's a lower chance of getting a job. Our analysts at Bold.org have researched the majors with the most job opportunities to give you an idea of which fields have the best career outlook. Check out the findings to see if your major is on the list!
Make a profile on Bold.org to gain access to hundreds of exclusive scholarships, with more added daily.
Degrees with the Best Career Outlook
We've narrowed down the top ten college degrees with the best career outlook, according to data from the Bureau of Labor Statistics. Take a look at each degree to find out how many job openings it's projected to have from now until 2030!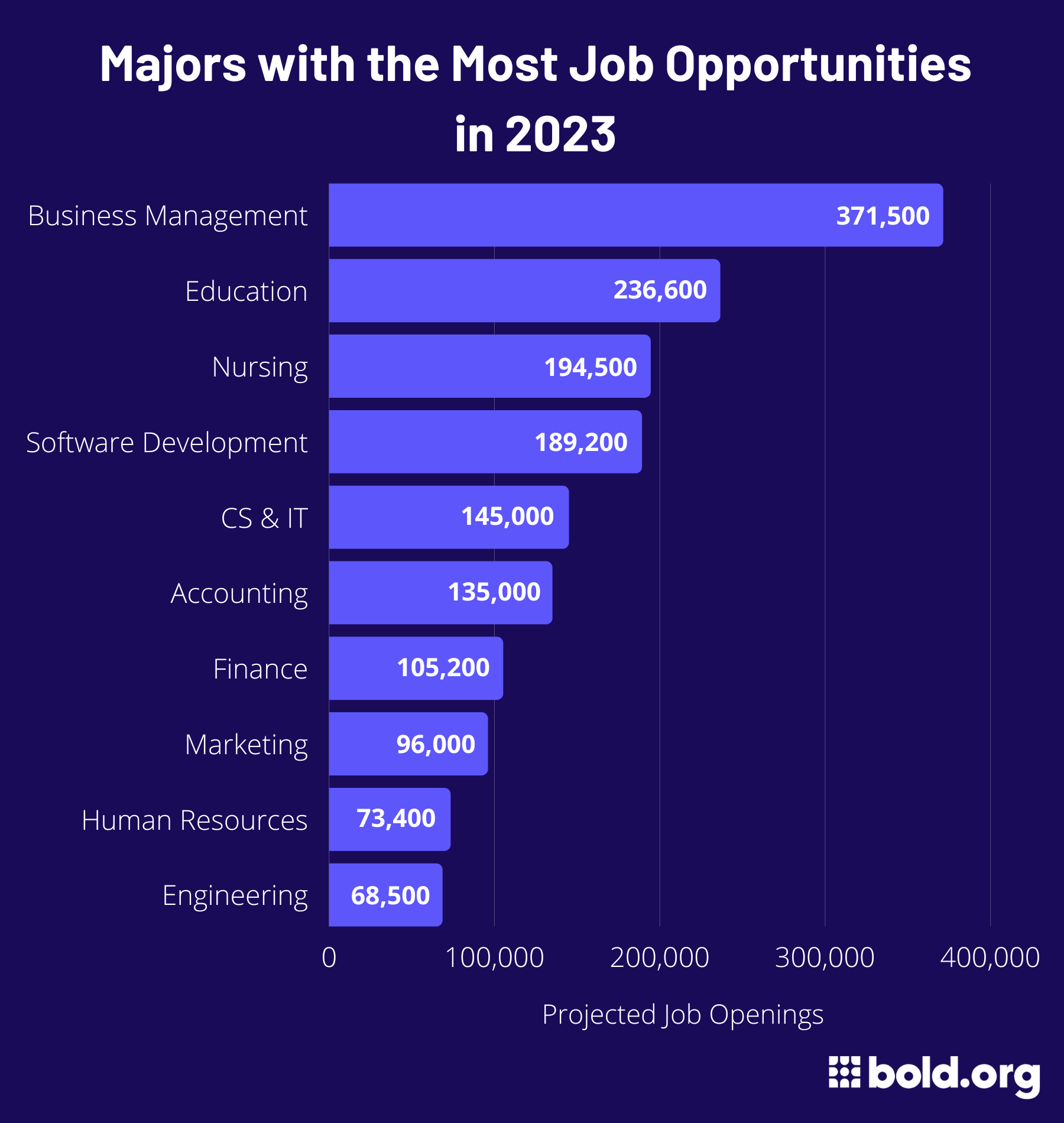 1. Business Management
Number of projected job openings: 371,500
Most in-demand job for Business Management majors: General and operations manager
Median annual salary for general and operations managers: $73,560
Even when many jobs are being taken over by robots and automation, some jobs require a human mind to strategize and organize, which is why there's always going to be a demand for Business Management majors. It's a versatile degree that leaves lots of room for growth and branching off into specific branches of business, which is why there will be hundreds of thousands of job openings over the next ten years.
2. Education
Number of projected job openings: 236,600
Most in-demand job for Education majors: Elementary school teachers
Median annual salary for elementary school teachers: $60,940
As many parents found out in 2020, being a teacher is extremely difficult and requires understanding and patience. Children are always in need of great educators to show them the ropes and prepare them for the future, making Education one of the most in-demand majors.