What to Do After College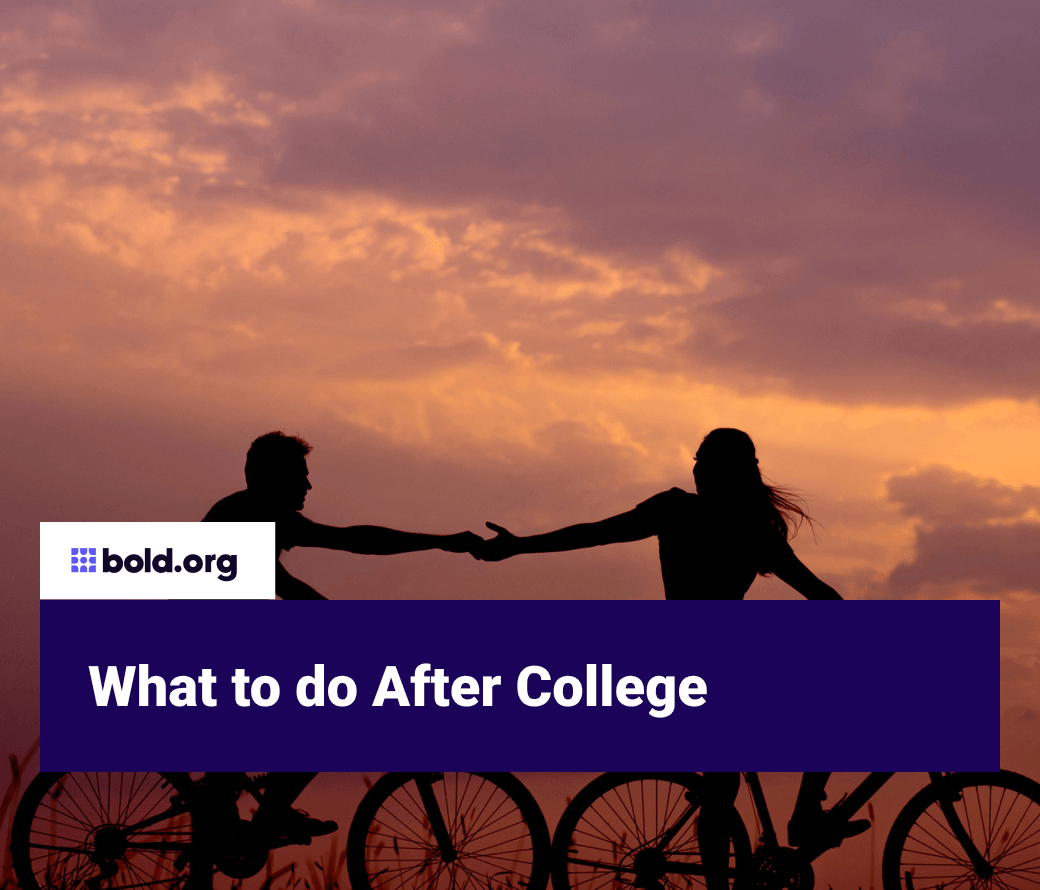 Top scholarships with upcoming deadlines
Higher education can be a difficult journey - congratulations on reaching the finish line! All of your hard work has paid off and now it's time to decide what to do with the rest of your life. Graduating college is a huge accomplishment and often the beginning of your adult life and the "real world."
Many of the responsibilities and things you learned as a student will help you once you've graduated college. Oftentimes, recent graduates are posed with the "now what?" question, but regardless of what you decide to do after college, you have plenty of options for your next steps.
If you aren't completely sure either, that's not a problem. It is all up to you about what you want to do with your newfound time and degree and remember — there is no wrong answer! Just like how college was a time to explore and try new things, post-graduate life can bring up the same feelings and options.
Bold.org can help you fund your next post-grad adventure! Create a profile and search through exclusive opportunities that you may qualify for.
What to do after college
Life after college
The transition to adulthood after college can be a little tough. After roughly 20 years in school, it can be difficult to reckon with new responsibilities outside of being a student. Life after college might be a bit uncomfortable because of all the changes you'll encounter.
Your focus will shift to you creating a future for yourself, which unfortunately might not include all the friends you made in college or the plans that you thought you'd want when you first started college. That might not be the case for everyone, however, everyone's priorities will start to shift.
There are many factors to consider when it comes to what to do after college. If you've been set on full-time employment after graduation, finding a full-time job sounds like the best option for you. For a recent college graduate who isn't completely sure they want, a gap year could be something of interest to them. The world is your oyster and you have so many opportunities to pick from — but which ones do you want to take on?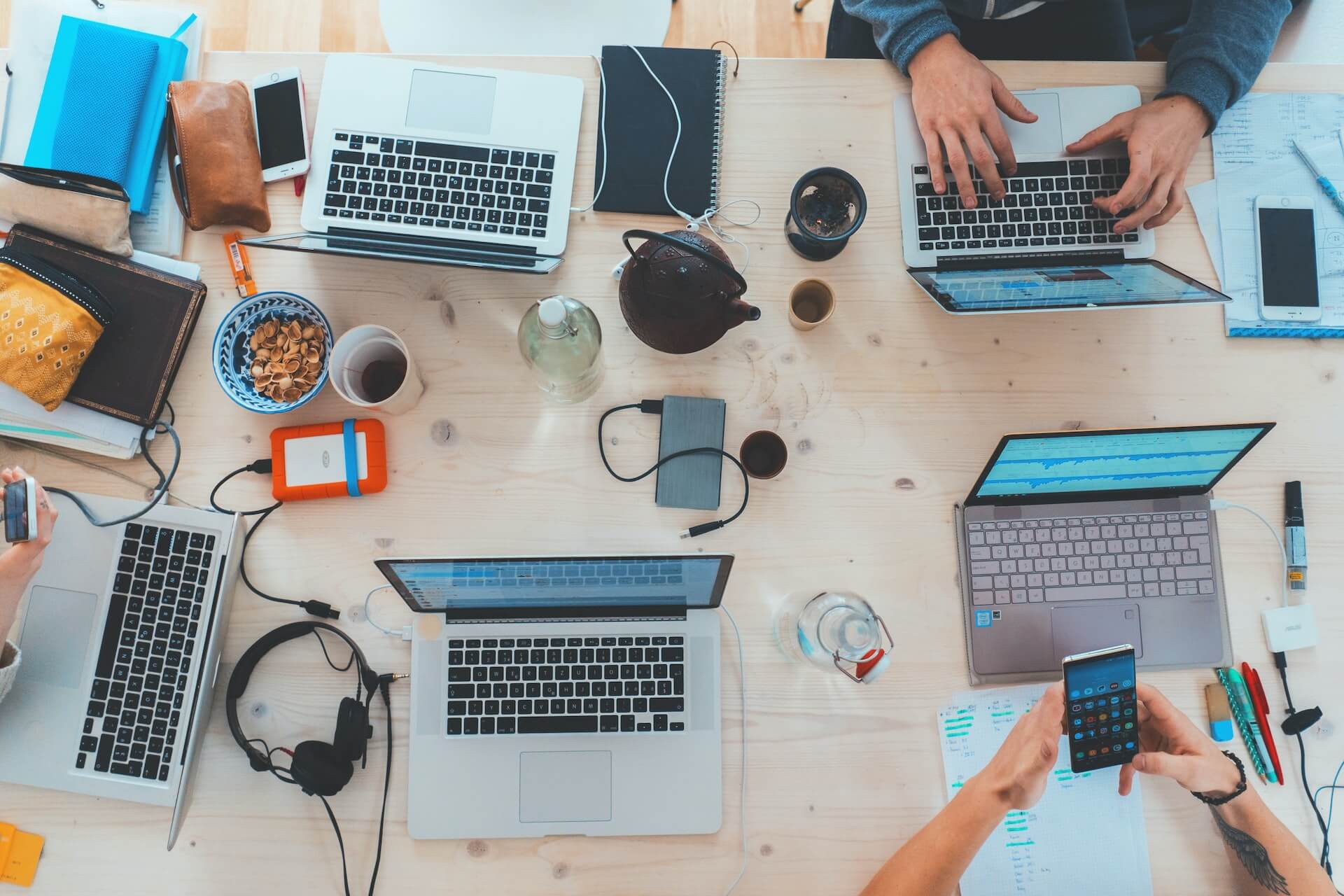 How to get a job after college
The job hunt can be intimidating, but don't fret — everyone is in the same boat and trying to figure out what to do after college. Whether you have a dream job in mind or are looking for a part-time job, there are big companies and seasonal jobs always looking to hire.
Many graduates start working right after earning their bachelor's degrees. The job search could take a few months so if you want to start immediately after graduating college, you should start looking months in advance.
It may help to make a list of requirements that you're looking for in a job such as location, a great salary, paid time off, a hybrid work environment, etc. This will help narrow down your search and also give you some questions to ask the hiring manager during your interview.
Get Matched to Thousands of Scholarships
Create your Bold.org profile to access thousands of exclusive scholarships, available only on Bold.org.
Create Free Profile
Using school resources like Handshake, or an employment website like Indeed or LinkedIn could be beneficial in helping you keep track of job listings and applications. Potential employers will want to see well-rounded applicants who know how to advocate for themselves and will grow with the company. During the interview, don't be afraid to show off your soft skills, or interpersonal skills, and how you want this job to turn into a career.
Getting internships after college
Many of the tips for finding a full-time job also apply to finding an internship after graduation. The search for an internship can begin with a Google search like "internships for English majors" or "consulting internships". If you already have a company in mind, going to its LinkedIn page and checking if there are any alumni who work there is a good start. There you can send a message to an alum to ask about the hiring process and any other questions that you may have.
Another option is to attend conferences and network. Networking plays a huge role in getting your foot in the door and doesn't just apply to getting a job. It can help you get your foot in the door for that dream job you've been wanting.
Although conferences do have a registration fee, you could potentially talk to an academic counselor and get it reimbursed — emphasizing that the conference will add to your professional experience. Before you attend one, polish off your resume and make sure all the information is up to date!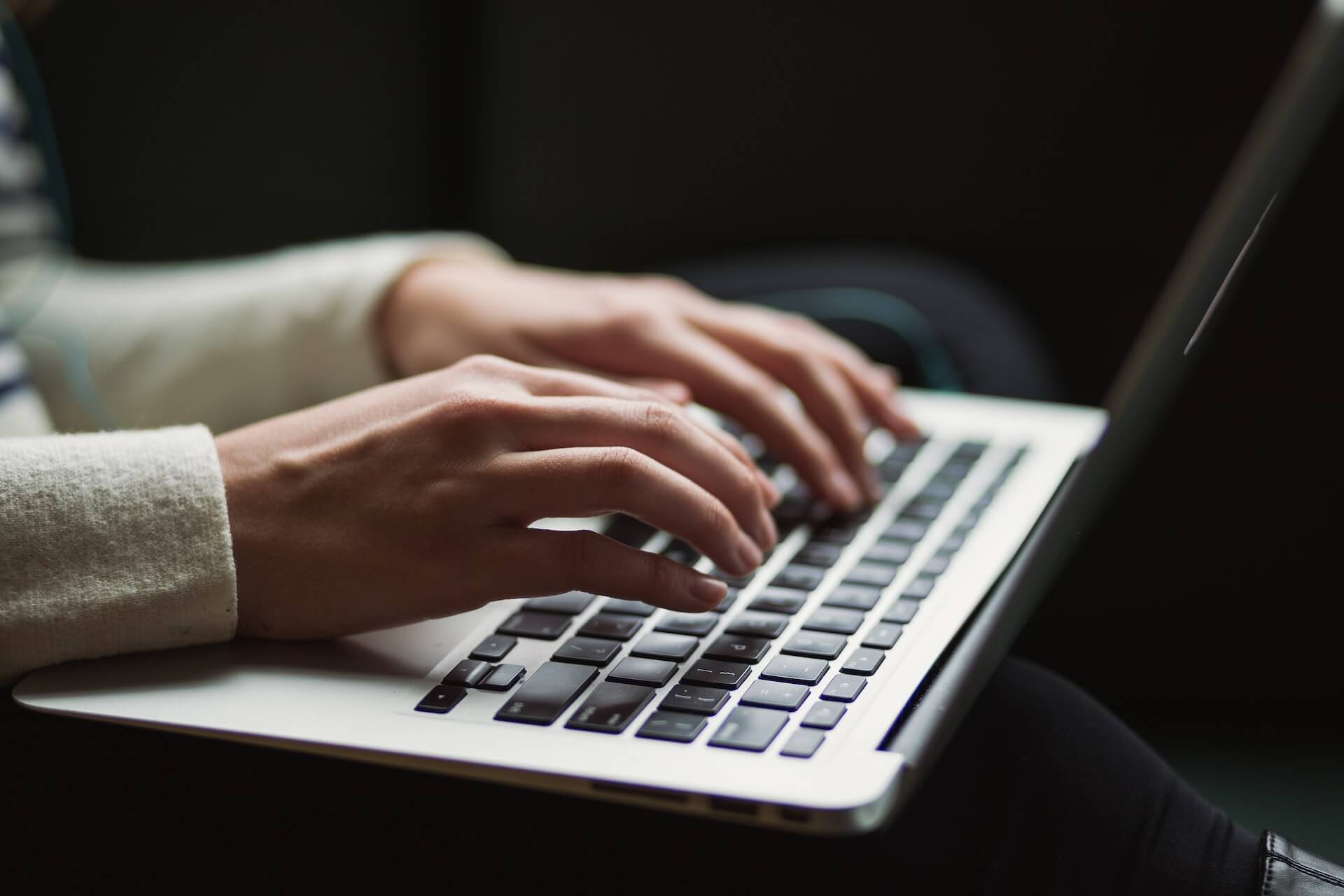 Finding grants and fellowships
Applying for grants and fellowships is similar to applying for an internship. There are several fellowships that can be found through campus resources, and others that will be listed online.
A popular option is the Fulbright U.S. Student Program, which partners with more than 140 countries to provide grants for graduating seniors, graduate students, young professionals, and artists to go to graduate school, conduct research, or teach abroad. A Fulbright grant does offer accident and sickness health benefits and will give recipients 12 months of non-competitive eligibility (NCE) hiring status within the federal government.
Many fellowships and grants provide a small stipend to assist with living costs, and some might offer full or partial tuition. Although a fellowship cannot guarantee you a position to continue living abroad for a few years, it can help give you connections and ideas as to where you should look.
Attending graduate school
For students interested in continuing their studies, going to graduate school is a viable option for post-college life. If you want an advanced course of study in the field you completed a bachelor's degree in or are set on switching careers, attending graduate school could help answer any questions or doubts you have about your career or trajectory after university.
Applying for graduate school is similar to applying for an undergraduate college or university, but will vary based on each program. Some universities offer fully-funded programs, however, those can be competitive to get into as only a small size is admitted.
Many students will find that their career requires more than a bachelor's degree. Individuals who studied pre-medicine or pre-law will oftentimes graduate college and go straight to medical or law school. The entrance exams for med school and law school will have to be taken the same year the individual applies to school, so make sure to stay cognizant of deadlines in addition to being a student.
Skipping full-time employment and attending graduate school has become more common in recent years. A reason why the class of 2020's employment rate decreased was that more individuals were continuing their education after four years. Over 21% of the class of 2020 graduates enrolled in graduate studies that year, which was a step up from 18.6% in 2019.
Unique things to do after college
If you're not interested in following the traditional route after graduation, there are still fulfilling options to choose from. In 2020, the National Association of Colleges and Employers (NACE) surveyed the outcomes of 563,000 bachelor's graduates and discovered that only 50.2% had a full-time job within six months of graduation. More and more students are opting out of working for a traditional employer, but can still find success and fulfillment through other options.
One option is to start your own business. Becoming your own boss can teach you new skills and turn a dream of yours into a reality. If you're a person who loves brainstorming, problem-solving, and being a team leader, starting your own business could be a great option.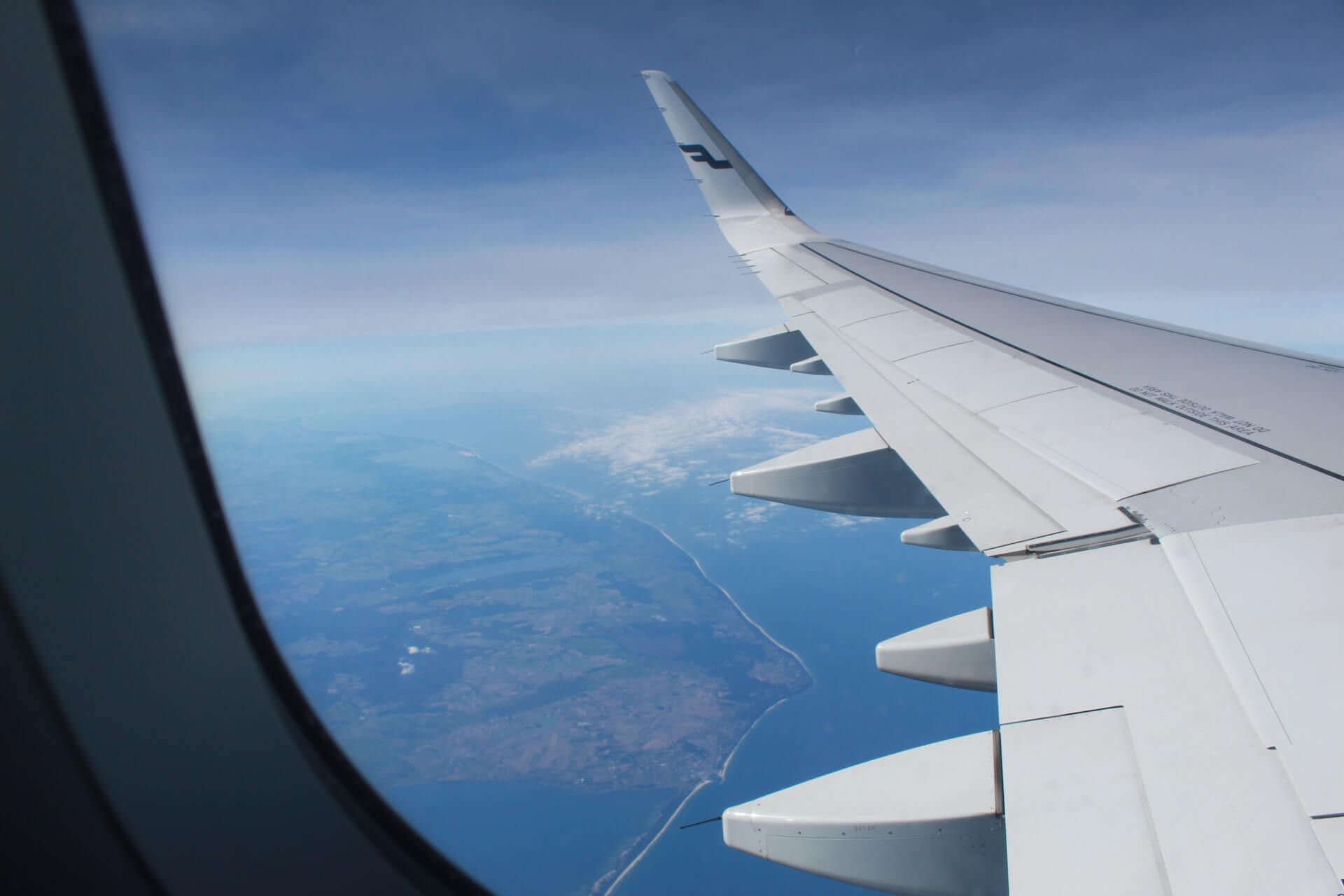 Another option is to travel abroad. If you never got to go abroad during college, there are a few programs and opportunities that can help fulfill this wish. Taking a gap year has become a popular option in recent years, and there are no rules to how you spend your time abroad. Some individuals choose to teach abroad, become an au pair, or travel to multiple countries.
There are several websites and YouTube videos that guide young people on how to make the most of their time abroad, and you can also reach out to individuals online to ask for their personal experiences.
You can also volunteer abroad! The Peace Corps is a 10-month volunteer program that is grass-roots driven and serves over 60 countries. There is no application fee to be a Peace Corps and upon completion of two years of service, volunteers will be awarded more than $10,000 to help with moving back home. However, any college loans that volunteers have accrued from undergraduate studies are still their responsibility.
Frequently asked questions about what to do after college
How many college students get jobs after graduation?
In 2020, roughly half of college students got jobs soon after graduation. The NACE conducted a survey and found that 50.2% of 563,000 bachelor's graduates find jobs within six months of graduating college. The percentage shows a decline in full-time employment among college graduates — with about 53% of college graduates finding employment in 2019.
Can you get an internship after college?
It is possible to get an internship after college. Reaching out to alumni who work at your desired internship, or speaking with a professor about the best options for you can help narrow down your search, and better prepare you for the application process. Graduates still work at internships after college and most companies hire interns seasonally, so make sure to stay on top of deadlines and prepare materials ahead of time.
How do you make friends after college?
It could be possible that you no longer live that close to friends from school, which could make having a social life a little difficult. Aside from making friends with your co-workers or your roommates, there are other ways to find a social life after post-grad.
Finding a new hobby or joining a book club will give you a group of people who share a common interest with you, and could push you out of your comfort zone to try something new. If you're a former athlete, there are plenty of adult leagues to join as well, and Facebook pages that allow people to post about upcoming games.
A lot of people find it challenging to make new friends after college, however, using social media is another way to stay connected and meet new people. Some universities have alumni clubs in major cities and will post about upcoming happy hours and events. If you're passionate about finding people who still have school spirit, look into an alumni club at your university!
Can you go back to college after graduating?
Many students do go back to college after they've graduated. Seeking out more education after a year or more away from school is completely feasible, and a lot of institutions offer programs that fit neatly with your work schedule if you'd like to continue working while attending school. As with undergraduate studies, students can receive money in the form of grants or scholarships to pay for school and are eligible for work-study positions as well.
If career exploration has been on your mind, going back to college is a great option. There is no age limit to being a student, and going back to school could be a great way to explore a new field or study or career option.